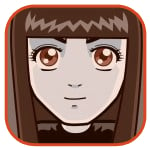 Posted by Sheila Franklin Categories: Editorial, Internet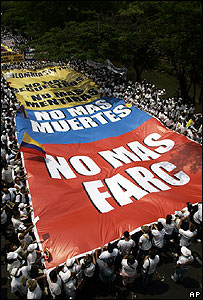 Hundreds of thousands of citizens protested against the Marxist Farcs in Colombia yesterday. What is most remarkable about this is the fact that it was started on Facebook by 33 year-old Oscar Morales Guevara from his home in Barranquilla, Colombia. Over 250,00 Facebook users joined the application to support the message and soon other media joined in. Protesting also occurred in other countries. Many organizations, such as the Wisconsin-based Columbia Support Network, have been protesting for decades in an effort to reach a negotiated solution and fear that it may backfire on the captives that still remain with them, but we think that the best way to fight injustice is any way you can these days.
(Thanks, Cecilia)
Read More

| BBC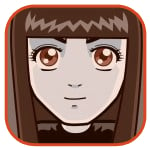 Posted by Sheila Franklin Categories: Editorial, Internet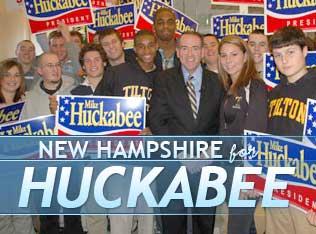 Okay, so we didn't all get to go to the CES, but somebody had to hold down the fort in case the Gear Live crew has too much fun. I mean, at least we get to see the power of the Internet in other ways. If you caught the debate on ABC last night, you surely noticed the candidates plying their wares outright on National TV.
Fred Thompson was the first to mention that he loves the contributions he is receiving online, and his site posts how much money he has accrued. Mike Huckabee also said that part of his success in Iowa was due to his website which has created quite a following. Both men were quick to give their specific addys. And, by the way, let's not forget that one of the sponsors was Facebook, where you could follow online the sometime hostile action between Hillary, Barack, and John. The Internet is a glorious place and we should be thankful that so much information is available.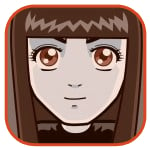 Posted by Sheila Franklin Categories: Corporate News, Editorial, Internet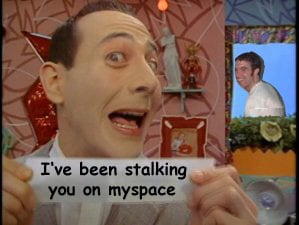 MySpace plans to adopt Facebook's news feed. Fox Interactive Media President Peter Levinsohn said that it will come in different versions, one for work, family, and Internet
stalkers
friends. Although his words were, "The concept of a news feed is something we are very focused on," we see it as an attempt to keep up with the other guys, who steadily gain new applications and users. Either way, look for it to become a reality in the next 30 to 45 days.
Read More

| Reuters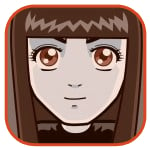 Posted by Sheila Franklin Categories: Internet, Misc. Tech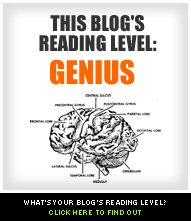 Want to know how intelligent your readers have to be to get you? Critics Rant has devised a Blog Readability Test. Just paste in your URL to find out how much education is needed to understand it. It also works on MySpace, Livejournals, Facebook, and most other profiles and Websites. We plugged in Google, which came out rated "Genius," MySpace and Facebook ranked "High School," but you only need a "Jr. High" background to handle Yahoo. We're not exactly sure of the method to determine the outcome, but we found it to be a pleasant enough diversion for about the length of time it takes to read the average blog.
Read More

| Critics Rant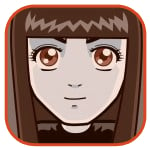 Posted by Sheila Franklin Categories: Cell Phones, Handhelds, Internet, Software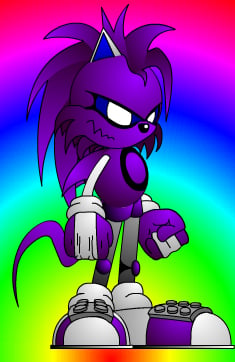 RIM has released Facebook for Blackberry Smartphones. Announced at the CTIA Wireless I.T. & Entertainment show in San Francisco this week, T-Mobile will be the first to utilize the software application. You can do everything that Facebook offers including sending and viewing messages, instant message notification, poking, making new friends, and uploading. You can also set a unique ringtone alert. Free to download, remember that data charges may apply. By the way, our DIY purplish Sonic was made in one of Facebook's applications. That's reason enough to sign up.
Read More

| Mobileburn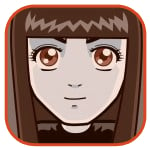 Posted by Sheila Franklin Categories: Corporate News, Google, Microsoft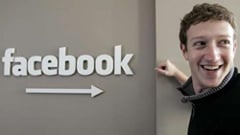 Take that, Google! Microsoft has managed to one-up Google by investing $240 million for a 1.6% share in Facebook. It also has the rights to sell ads on the site outside of the U.S. Some experts say that they are hoping that the company will expand and become a "hub" for its various Net applications. So far, Facebook has about 50 million subscribers and claims that it receives 250,000 new ones every day. Microsoft hopes that it will reach a forecasted 300 million. We figure that MS is partying hearty over this one since Google beat them out last year with its acquisition of YouTube.
Read More

| Reuters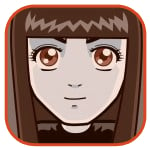 Posted by Sheila Franklin Categories: Corporate News, Internet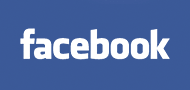 Creator Mike Zukerberg of Facebook is offering up to $250,000 for application developers. He is looking for individuals and/or firms to create what he refers to as "innovative and disruptive programs." This can include music, digital projects, gifts, games, or any original ideas. The total $10 million is coming from the site's backers Accel Capital and The Founders Fund - the new entity will be called fbFund. Facebook reportedly has about 41 million users, so if you want to compete, you had better get your game on now and remember to include a business plan with your submission.
Read More

| BBC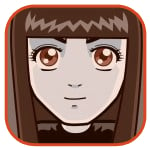 Posted by Sheila Franklin Categories: Household, Misc. Tech, Toys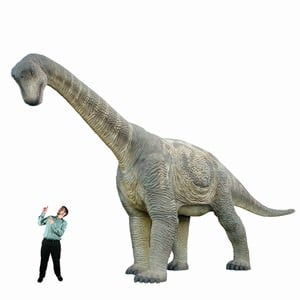 Dinosaur freaks will adore this lifesize version of the Camarasaurus. At the gimongous size of 20 x 56 x 10 feet, this overgrown reptile weighs about 3,748 lbs. Imagine your neighbor's reaction when they find this towering over your house as a giant watchdog. Its price is the equally enormous £28,999.99 (~$58,336.00.) If that is beyond your budget, there is a Facebook application called "I Want To Buy A Ruddy Great Big Dinosaur" that you can join for a mere £ that will buy you a piece of one.
Read More

| Drinkstuff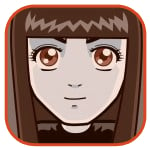 Posted by Sheila Franklin Categories: Cameras, Internet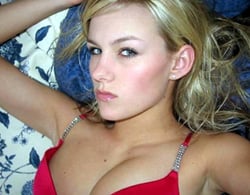 This, and many images like it, were recently posted on Facebook. Readers were told that the lady in question had lost her digital camera and had left it and photos behind as clues as to her identity. Apparently the page attracted thousands of admirers, who posted comments like this one from Martin Farrell, from London, "I thought I saw her today in Chiswick but it was a false alarm, the hunt continues."
It was finally admitted that it was simply a viral marketing campaign for a porn site and that the lady in question is Wendy, one of its models. It just goes to show that in advertising, sex continues to sell.
Read More

| Daily Mail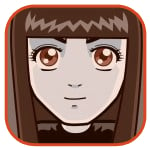 Posted by Sheila Franklin Categories: Household, Internet, Misc. Tech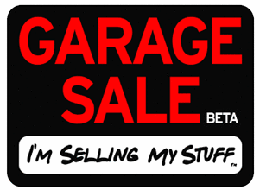 No sooner have we updated you about the latest additions to Facebook than we find that Buy.com has opened up a Garage Sale on the social networking site. The application allows users to buy and sell items on their profile page. The site will process the sales and reimburse sellers via PayPal or check minus a flat 5% commission for items sold, as opposed to eBay's listing and final transaction fee.
Chief Executive Neel Grover feels that Garage Sale encourages users to spend more time looking at and connecting to other profiles, which makes any deal between them more personal. While there is no real haggling ability as yet on the FB beta site, people can email bids to each other. Anyone want to buy some swampland in Florida?
Read More

| Post-Bulletin

© Gear Live Inc. – User-posted content, unless source is quoted, is licensed under a Creative Commons Public Domain License. Gear Live graphics, logos, designs, page headers, button icons, videos, articles, blogs, forums, scripts and other service names are the trademarks of Gear Live Inc.