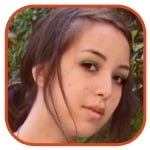 Posted by Robin Paulson Categories: Columbia Pictures, Biopics, Drama, Casting, Celeb News, Distribution, Upcoming Releases,
The poster for the upcoming Facebook movie, The Social Network, is out and it's a far, dark cry from the bright, fun place that gave way to Farmville. Hollywood, after all, always has to ensure
sex, drugs, and murder
extra drama when it comes to biopics (I mean no one's life is ever boring, right?).
If there was a good way to distinguish star Jesse Eisenberg—who portrays Facebook founder Mark Zuckerberg in the film—from
carbon copy
awkward, teen actor Michael Cera, this will hopefully do the trick. Or maybe he's trying to make up for the sad movie that was Adventureland.
Click to continue reading Jesse Eisenberg is Scary as Facebook's Mark Zuckerberg
Read More

| Gawker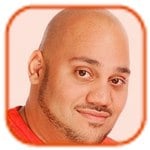 Posted by Andru Edwards Categories: Movies, Child Stars, Rants,
Despite comparing paparazzi to rapists, Kristen Stewart likes being famous.
The Eclipse actress admits fame does make her life easier, especially in her professional life.
"The fame makes my life so much easier where it's most important to me, because I get to do really awesome projects right now. It looks much crazier on the outside than it is."
However, the 20-year-old star doesn't want to court the attention and avoids social networking sites such as Facebook and Twitter because she thinks they are narcissistic: "It's just too connected. They can just basically reach out and touch you. I feel about the most interesting thing about me is that I do these movies. More than that. It's just complete narcissism. You start giving stuff away - then they're not going to stop asking. There's not a satisfied point that you can ever reach, so why start."
Kristen recently credited her family for helping her reach where she had, and noted she was glad not to find herself in the same situation as troubled actress Lindsay Lohan. "My family are amazing. I had, like, the perfect upbringing. It sucks for people like Lindsay Lohan, but it's not her fault that she's so off the rails - and she's smart, very smart."
(FYI - You can also follow VIP Breakdown on Twitter.)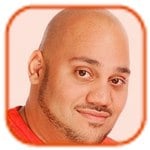 Posted by Andru Edwards Categories: Apple, Cell Phones, Handhelds, Internet, Rumors,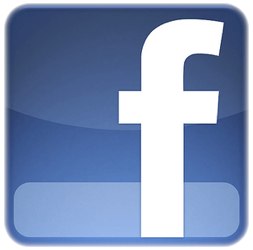 Looks like Facebook will be readying video chat on their service, similar to what Google has done with Google Chat within Gmail. Even cooler, though, is that an eagle-eyed developer just sent us information saying that he found code within the latest iPhone OS 4.0 beta that suggests that this video chat service will be embedded into the iPhone software, ready for use by the next iPhone (iPhone HD? iPhone Pro?) Of course, take this info with a grain of salt. As we all know by now, the upcoming iPhone will have a front-facing camera, which is perfect for video chatting with others who also have the device. Even more interesting, though, is that since it is tied to Facebook, you should—in theory-be able to video chat with users of other phones that have front-facing cameras (like the Sprint EVO 4G) if they also build in the Facebook video chat service.
Now this all sounds great - but we seriously hope that video chatting isn't limited to Facebook contacts. Let's bring iChat to the iPhone, finally.
[Thanks, Jason!]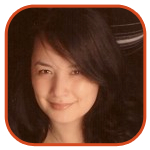 Posted by Veronica Santiago Categories: Comedy, Late Night, Music, Prime Time, FOX, NBC, 30 Rock, Saturday Night Live,
The 100,000+ Facebook fans who have campaigned to get Carol Burnett on Saturday Night Live might be a little shocked to hear this news: the comedienne has no plans to do her Tarzan yell on the show.
Although Facebook supporters were successful in getting Betty White a hosting gig on the NBC program, Carol says she doesn't want to follow in the Golden Girl's footsteps. "No one can top Betty," the 77-year-old explained. "Why even try to be an imitator? You just can't."
If Burnett's fans are willing to go a different route, the Emmy award-winner says 30 Rock and Glee are high on her list. "Oh, I would definitely do [Glee]. I'd do whatever they wanted me to, but I'd like to have a few scenes with Jane Lynch. I love her."
Read More

| Access Hollywoood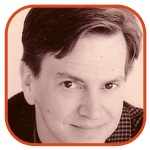 Posted by Tom Mason Categories: Editorials, Marvel Comics,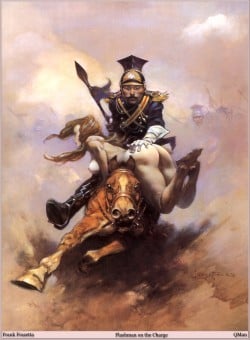 You know it's going to be a bad week when one of the most beloved fantasy artists passes away. He was absolutely one of my favorite artists and one of the first artists who, like Jack Kirby, could get me to buy pretty much anything with his name on it.
Tom Spurgeon has an excellent overview of the late artist's career. "Frazetta's art on the Warren Magazines Creepy, Eerie and eventually Vampirella combined some of the pulp tendencies for which he was soon to become very well known with a sense of classic horror. They remain some of the company's most iconic pieces of art."
Viz Media: I often post job listings here for Viz Media, the longtime manga publisher in San Francisco – longtime as in they've been doing it since it wasn't quite so cool to do it. So I was saddened to hear that they let go more than 50 of their staffers. That's, I think, the largest layoff of comics professionals that I can remember and certainly the largest in recent years. I hate to see that kind of thing happen, and I wish everyone the best as they figure out what to do next. Heidi MacDonald at Comics Beat recently posted this link from Dan Blank's website; I've practically memorized it.
Click to continue reading Weekend Reading: Frazetta, Viz, Carl Barks and Facebook
Read More

| Comics Beat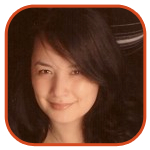 Posted by Veronica Santiago Categories: Award Shows, Comedy, Late Night, Music, Prime Time, FOX, NBC, Saturday Night Live, Internet, Video,
When Betty White says, "Type, nerds!" - nerds type.
Approximately a week after the 88-year-old joked (?) in an NBC promo about getting a gig on the Academy Awards (watch the second clip), her Facebook fans got back to work.
Now there are pages devoted to having White host the Oscars and/or the 2010 Emmys. Oh - and there's even one campaigning to get the actress on Glee.
A little tired of the Golden Girl overkill? Well, then maybe you can throw your support behind another comedienne. Nearly 79,000 people have already become Facebook fans of "Carol Burnett to Host SNL (PLEASE?)!"
Read More

| TV Guide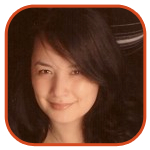 Posted by Veronica Santiago Categories: Videos,
UPDATE: Watch Greyson sing on Ellen - and talk to Lady Gaga - here.
If American Idol were ever to accept singers as young as 13 years old, Greyson Michael Chance would have an excellent chance of winning.
Thanks to this his amazing rendition of "Paparazzi" at a school festival, the sixth grader has already earned himself a number of female admirers. (He has also won over an additional 7,400+ Facebook fans.)
"I am very inspired by Lady Gaga and Augustana," Chance writes on his YouTube profile. "Lady Gaga is a freak but she has so much talent and her style of music is what I would like mine to be when im older. Augustana is one of the most underated bands I think ever to step the planet. They have so much talent it is not funny. They have such a good concept with folk and rock. It is very sad that they are so unknown."
Read More

| Huffington Post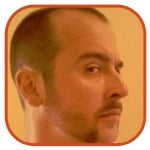 Posted by Finnian Durkan Categories: Internet,


Tired of constant Facebook Farmville updates from "friends"—yes, I just used air-quotes—that you haven't talked to since pre-school? Well now you can strike back in classless style—yes, I also understand what an oxymoron is—with FarmVillain. There is no game to play here, just spiteful Facebook-bombing at its sarcastic best. Bury a dead hooker in your least-favorite friend's lawn. Claim 10 illegal-immigrants on your neighbor's wall. You can even choose to "add a whole lot more cowbell to your farm". I don't even know what that means and I want to do it. Fight back with FarmVillain.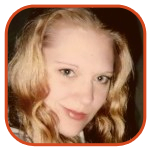 Posted by K.C. Morgan Categories: Comedy, Late Night, Talk Shows, NBC, Video,
Pay careful attention to the last ten seconds of this video. If you look at the dimmed, lower portion of the image, you'll notice a small, silent joke bomb placed by Team Jay Leno to insult Conan O'Brien. The subject matter? Terrorism. The vehicle? Facebook. The result? That remains to be seen.
While doing a bit about would-be Times Square bomber Faisal Shahzad, the Tonight Show host presented a Facebook page purportedly owned by Shahzad. On it, you can see that Faisal belongs to a few groups: Al Qaeda, the Pakistan Frequent Flyers Club and Team Coco, the moniker used by Conan O'Brien supporters.
Read More

| TMZ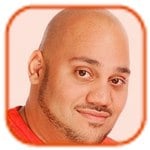 Posted by Andru Edwards Categories: Cell Phones, Corporate News, Software, Videos,
This morning at WES 2010, RIM finally took the wraps off of their upcoming BlackBerry 6 operating system, introducing it with the video you see above. While it's easy to be captivated by the dancers, when you focus on the actual screen activity being teased here, you see that this is all focused on touchscreen gestures, but we are sure that RIM won't be throwing away that true QWERTY keyboard anytime soon. Also, interestingly enough, the web browser got almost no play at all in the video. Maybe they've still got some work to do on that one. Still, it's nice to see the company progressing and aiming to bring BlackBerry devices a bunch of new hotness in the near future.
© Gear Live Inc. – User-posted content, unless source is quoted, is licensed under a Creative Commons Public Domain License. Gear Live graphics, logos, designs, page headers, button icons, videos, articles, blogs, forums, scripts and other service names are the trademarks of Gear Live Inc.