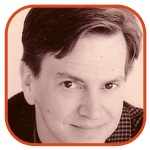 Posted by Tom Mason Categories: Editorials, Movies, Television, DC Comics,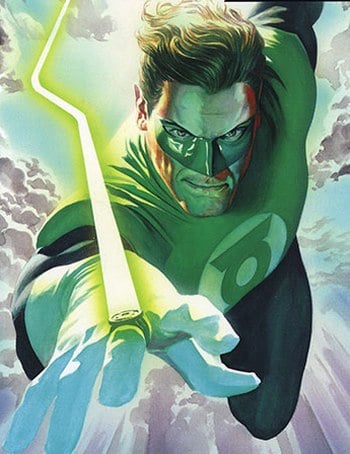 I spent Thanksgiving outside the US this year so I'm stuffed with stir-fried shrimp and chocolate ice cream, which made for an excellent breakfast of leftovers, because that's just how I roll.

If you're out and about shopping now for the holidays, here's the best Holiday Shopping Gift Guide you're ever going to need for the 2010 credit card season, courtesy of Tom Spurgeon at The Comics Reporter.

Let's see what else is going on:

Green Lantern: If you've been in awe of the new Ryan Reynolds trailer for Green Lantern, there's at least one person with an alternate view worth reading: Ricky Sprague at Project Child Murdering Robot. "The Green Lantern Corps is their 'muscle,' enforcing their rules of righteousness. They take creatures from various parts of the universe and have them fight 'evil.' There are lots of different GLs, made up of different species from different planets. You can see where this is starting to get lame."
Click to continue reading Weekend Reading: Green Lantern, Joss Whedon, Jack Kirby And James Bond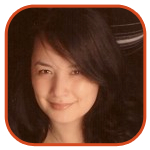 Posted by Veronica Santiago Categories: Comedy, Daytime, Late Night, NBC, PBS, Saturday Night Live, Video,
Kids -- let's not try to figure out how this would even work. Cookie Monster wants to be the host of Saturday Night Live and we need to make this happen.
In an attempt branch out "beyond his cookie-eating career," the self-proclaimed "cookie enthusiast" has created the audition tape above to land a hosting gig on the NBC program. In the clip, you can watch the Sesame Street character in a MacGruber-esque sketch ("Macarooner&quot😉, a news segment and a musical performance (as Monster Gaga).
Like what you see? Then become a fan of Cookie Monster's Facebook page.
Read More

| Facebook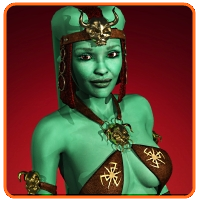 Posted by Patrick Lambert Categories: Social Networks,

This week, you may have noticed something different the first time you went back to Facebook. The social networking site has started displaying a bar encouraging users to set the site as their default home page. By saying "See what's happening with your friends the moment you open your browser" it hopes that users will accept to put Facebook as the very first page that their browser opens. While it may not seem like a big deal going from a bookmark to your home page, sites like Yahoo! and MSN are some of the most frequented pages on the web, in large part because so many people simply left them as their default home page. This is yet another step for the biggest social network of the day to get more center stage.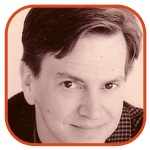 Posted by Tom Mason Categories: Editorials, TokyoPop,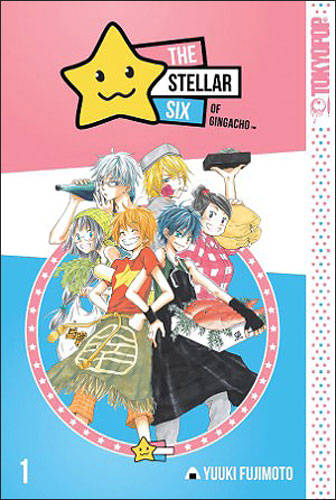 Previously, Tokyopop, the leading manga producer out of Los Angeles, was looking for a Director of Digital Business.
That must've gone pretty well, because now they're looking for a
Manager
of Digital Business to report to that person.
You'll be "responsible for building a successful digital operation under the guidance of the executive team." You'll be using all the cool tools the kids have - "Apple iOS, Android, Facebook, Twitter, ebook readers such as Kindle, game platforms such as PSP, DS and consoles, and the Internet" - and all the cool stuff that's about to be invented.
Click to continue reading Comic Book Jobs: Tokyopop (Digital)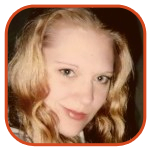 Posted by K.C. Morgan Categories: Television, Rants, Rumors,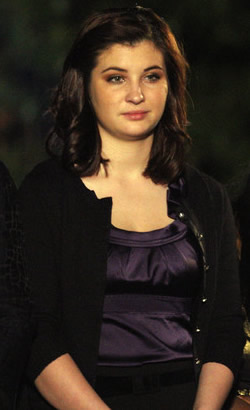 Sarah Palin's daughter Willow (the one who's not currently on Dancing With the Stars) recently posted an incendiary Facebook rant aimed at a fellow high school student. Her comments were made in response toa status update reading "Sarah Palin's Alaska, is failing so hard right now."
The TLC show focuses on the outdoorsy Sarah Palin who shoots moose, uses chainsaws on trees and pushes the GOP agenda -- with large doses of folksy charm mixed in, of course. And the comment, posted by a student identified as "Tre," set off Palin's daughter something fierce.
She responded: "Haha your so gay. I have no idea who you are, But what I've seen pictures of, your disgusting … My sister had a kid and is still hot."
We would like to take this time to regret the lamentable English education this poor child has been receiving. Fortunately, the Governor of Alaska (elected in 2006), promised to focus on the state's resource development, public health and education, so the problem should be. Oh, wait -- our sources show that the now-resigned Governor who promised to improve Alaska's education was actually Sarah Palin. Well, shoot.
Click to continue reading Sarah Palin's Daughter Uses Slurs to Attack Fellow Facebooker
Read More

| TMZ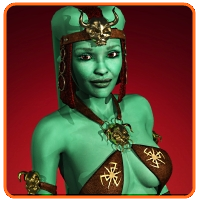 Posted by Patrick Lambert Categories: Business Tools, Corporate News, Social Networks,

Facebook today announced a revamp of their messaging system. The new system, which will be released slowly over the coming months, will integrate known ways to contact people into the new Facebook Messages. While they were keen to specify that this isn't email, email is definitively one part of it. The goal of the system is to simplify and streamline messaging between people. Everyone will have the option of having a @facebook.com email address, and anyone will be able to send them messages through email, to that address. Those emails will then show up in their Facebook messages. As users reply, it will be sent back by email. But then, if that person sends them a SMS or IM, it will show up in the same conversation, and same history thread. The system will, behind the scenes, route messages between email, SMS, IM and Facebook messages.
The messaging system will include two folders, the Friends and the Others folder. By default, your friends messages will show up right away, while everything else will show in the Others folder. Users will be able to bring up a message from the Others folder up to Friends if they want to. In the questions part of the announcement, they did say that while this system will include attachments for images and even files like documents and spreadsheets, it will not include voice or video, but it's a possibility for the future. Also, if someone not on Facebook sends you an email, it will show up in the Others folder by default, but can also be brought up to the default one. Finally, forwarding will be available, apparently a feature users requested often.
Read More

| Facebook Live Announcement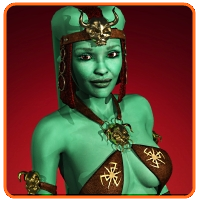 Posted by Patrick Lambert Categories: News, Social Media, Social Networks,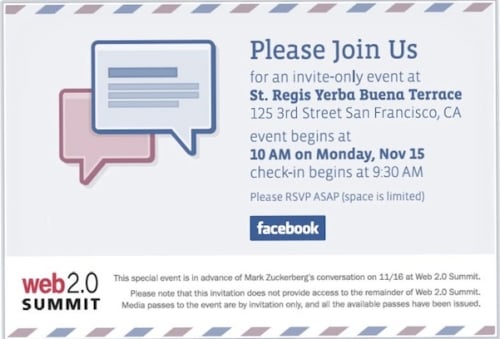 Facebook sent an invitation recently to news agencies for another announcement coming this Monday. While there is no direct mention as to what that announcement is, TechCrunch believes that this may be a major play on a new email service, aimed at competing with Google's Gmail service. Based on the invitation image, it seems likely that the announcement has to do with messaging, since that's what the graphic shows. Then, references to a secret project called Project Titan came up again recently. Finally, just this week, we reported on how Google and Facebook have started an all-out war concerning the exporting of contacts and friends information. It's all still rumors for now, but it will be very interesting to see if a Facebook based email service would take a big chunk out of services like Gmail. Since Facebook has done everything it can to become your primary contacts platform, it would sure make a lot of sense.
Read More

| TechCrunch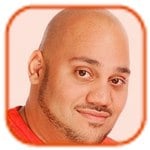 Posted by Andru Edwards Categories: Productivity, Social Networks,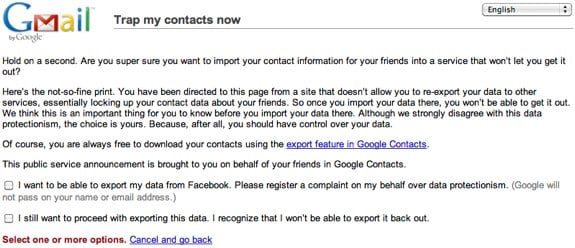 Looks like Google agrees with the vast majority of us as it pertains to Facebook's insane policy where they will allow you to import the data of your contacts, but refuse to let you get that data back out of the service. When you attempt to export your contact data from Google to Facebook, you get the warning above, where Google lets you know that once you export your data to Facebook, it is stuck there, and that they "strongly disagree" with the practice. They don't stop you, of course, but they do make it known what's going on, while Facebook tries to hide it.
Read More

| Google Contacts Export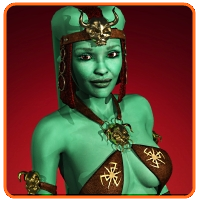 Posted by Patrick Lambert Categories: Partnerships, Social Media, Video Services,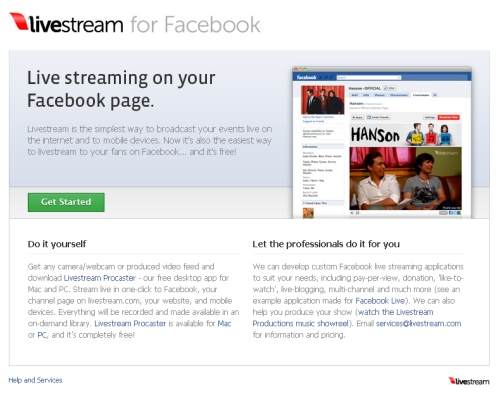 Livestream has had a presence on Facebook for a while now. It's been used to stream the Facebook announcements live on the social network, as well as provide other Livestream content that users could watch directly on Facebook. Now, the social site is introducing the Livestream app, which will allow any user of Facebook to stream video directly from Facebook, at a press of a button, onto their walls. This includes all the Livestream platform features such as making this a regular podcast, with archived videos, or even pay-per-view shows. If you already have a Livestream channel, you can embed it directly on your Facebook page. This will remove some of the steps where viewers would have to move from one site to the next, and show your content directly to your friends. While partners have had access to some of those services for a while now, it's the first time users can do it with a single click, at no cost. This is yet another move by Facebook to bring social components to every facet of the web.
You can join Gear Live on Facebook to get our news directly!
Read More

| Facebook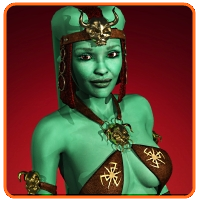 Posted by Patrick Lambert Categories: Features, Marketing, Social Media,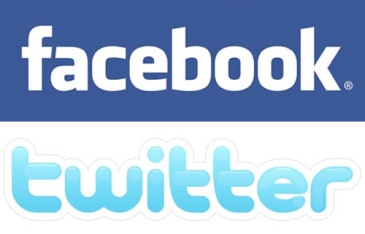 It doesn't matter if you run a Fortune 500 company, or if you just have a personal blog. It's also not about whether you like Facebook or Twitter, or if you're active on the social scene. The simple fact is that the world is moving to social, and in a big way. Facebook has over half a billion users, growing every day, with Twitter following behind. Where people used to look up things on Google or Yahoo!, now they look it up on social networks. Instead of getting stories and links from news sites, they get them on Twitter. Instead of writing an email to a friend asking how he's doing, they sit on their Facebook walls and see what they're up to.
Click to continue reading Why your site needs Facebook and Twitter share buttons
© Gear Live Inc. – User-posted content, unless source is quoted, is licensed under a Creative Commons Public Domain License. Gear Live graphics, logos, designs, page headers, button icons, videos, articles, blogs, forums, scripts and other service names are the trademarks of Gear Live Inc.