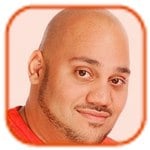 Posted by Andru Edwards Categories: Cell Phones, Corporate News, Software, Videos
This morning at WES 2010, RIM finally took the wraps off of their upcoming BlackBerry 6 operating system, introducing it with the video you see above. While it's easy to be captivated by the dancers, when you focus on the actual screen activity being teased here, you see that this is all focused on touchscreen gestures, but we are sure that RIM won't be throwing away that true QWERTY keyboard anytime soon. Also, interestingly enough, the web browser got almost no play at all in the video. Maybe they've still got some work to do on that one. Still, it's nice to see the company progressing and aiming to bring BlackBerry devices a bunch of new hotness in the near future.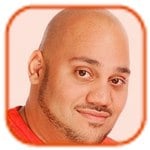 Posted by Andru Edwards Categories: Corporate News, Internet, Microsoft, Software

Microsoft's Fusion Labs just announced a new product that they are doing in partnership with Facebook, called Docs for Facebook. Built on Microsoft Office 2010, Docs for Facebook is seemingly a play by Microsoft to take some of the cloud-based office suite share away from Google Docs. You'll be able to create and share documents with friends on Facebook, control privacy settings, and with a click of a button, open the documents in your native Office software on your PC or Mac. That's all well and good, but do you know many people who've been clamoring for the opportunity to add their boss and co-workers as Facebook friends, just so they can share documents with them on the popular social networking site? Yeah, us either.
If you want to get in on the action, hit the link below.
Read More

| Docs for Facebook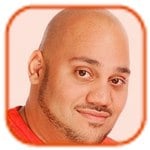 Posted by Andru Edwards Categories: Editorial, Features, HDTV, Home Entertainment, Internet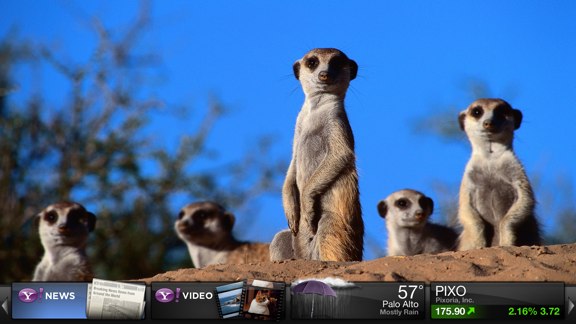 Rovi Chief Evangelist, Richard Bullwinkle had an afternoon session at SXSW 2010, dealing with convergence in the living room, "From Hulu To Yahoo Widgets: Will The Internet Transform The TV?"
He started the session with the statement "It is difficult to upgrade your television because it is affixed to a wall." With computers, you can go to a new website, such as moving your social network from myspace.com to facebook.com. With a mobile phone you can delete the location centric Loopt app and load Foursquare or Whrrl. But your
television cannot be updated and it is typically maintained by someone who put it on the wall.
With the American market being spread out over thousands of miles, broadband penetration and the speed of those connections becomes the next issue. Music and streaming television is not a problem with existing bandwidth; be it via cable, to the house or Wi-Fi within. As we get to HD quality, few have the capacity to our homes to achieve this rate. I know of this pain point personally and have solved it by running three networks at the house, one for devices like the iPhone and Chumby at 2.4 GHz and the others for high definition video distribution over Gigabit Ethernet and 802.11N at 5GHz.
Click to continue reading SXSW 2010: From Hulu to Yahoo Widgets: Will the Internet Transform the TV?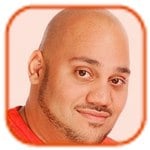 Posted by Andru Edwards Categories: Culture, PlayStation 3, PlayStation Network, Sony, Xbox 360
Did you think the Xbox 360 would be the only console to integrate Facebook functionality? If so, Sony has another thing coming for you, as they are launching firmware 3.10 for the PlayStation 3 today, and, you guessed it, Facebook integration is included. Check out the video above to check out how it works, but in a nutshell, you'll be able to have the PS3 post different events to your Facebook feed, like purchases, trophies, and in-game happenings. Other changes in PS3 firmware 3.10:
You can choose a color for your PSN ID badge
Photos are now displayed in a grid rather than a single column
The friends list has been modified, based on feedback from the community
The update will be out today.
Read More

| Sony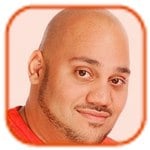 Posted by Andru Edwards Categories: Internet, Microsoft, Xbox 360, Xbox Live
For those of you who weren't able to get into the Preview Program, you can now rest assured that the latest Xbox 360 features, including Facebook, Twitter, Last.fm, and Zune Marketplace with instant on 1080p streaming, will be arriving on all Xbox 360 consoles on November 17th. Yup, that's just five days away, which isn't that bad at all. To celebrate the launch of the new dashboard, all Xbox Live Gold features will be available to Xbox Live Silver members from November 20-23, allowing Silver members to sample Facebook, Twitter, Last.fm, and online multiplayer. Oh, what's that? You didn't know that only Xbox Live Gold members were able to use the new social networking aspects of the dashboard? Yeah, major fail, we agree.
We previewed the dashboard in a recent episode of Bleeding Edge TV, which you can check out at the top.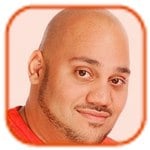 Posted by Andru Edwards Categories: Gizmatic, Short Bytes, Features, HDTV, Home Entertainment, Internet, Podcasts, Videocasts, Videos
We've been fans of the Verizon FiOS Internet service for about two-and-a-half years now, and as soon as FiOS TV was available for Gear Live HQ, we were first in our area to subscribe to that service as well. Aside from the uncompressed signal that they send through, the service has some features that make it truly unique, like the integration of Facebook and Twitter right on the DVR. I had some of my friends over to show off FiOS TV, and we had the cameras going to capture it all. Hit play for a look at what went down. If you're curious about Verizon FiOS, be sure to hit up the Facts on FiOS site for details.
A big thank you to Verizon for helping make the party happen!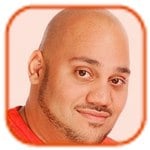 Posted by Andru Edwards Categories: Hot Deals, Microsoft, Portable Audio / Video, Software, Video Games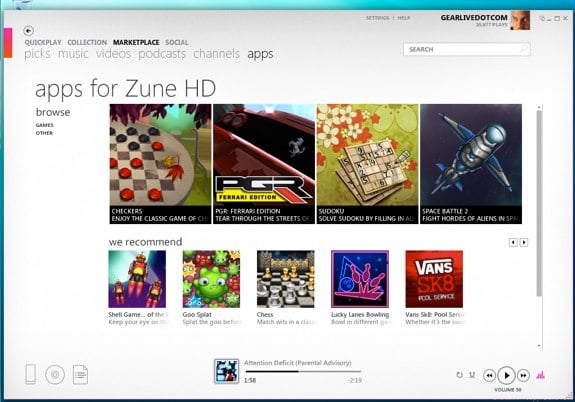 Following up on the promise of more free games for the Zune HD, Microsoft has released six new titles that are now available for your downloading pleasure. We've got a blurb on each game here, but we've gotta just say, after playing with PGR Ferrari Edition, we are thankful for that Tegra processor that the Zune HD is packing. Sure, it's no App Store equivalent, but hey, it's free content that is actually more fun than a flashlight or tip calculator:
Audiosurf Tilt: Audiosurf creates a rollercoaster ride from any song. Choose any song from your music collection and watch Audiosurf turn it into a unique roller coaster track for you to ride. The song you choose determines the shape, the speed, and the mood of each track. Tilt your Zune like a steering wheel to collect colored blocks and avoid speedbumps. Unlock more than 30 designs, each with its own special theme and color palette.
Checkers: Enjoy the classic game of Checkers in a beautiful outdoor park setting. Play against the computer or against a friend.
Lucky Lanes Bowling: Bowl in different game modes: exhibition, blackjack, golf. Play in five different bowling alleys with unique themes, all with the swipe of a finger. Choose from twenty different bowlers and twenty two different ball styles. You can play against the computer or play with up to four friends.
Piano: Play your own tune, or play along with your favorite music on this electronic piano.
Project Gotham Racing: Ferrari Edition: Tear through the streets of London, Tokyo, and New York in the Ferrari of your choice using multi touch controls and the built in accelerometer.
Vans Sk8: Pool Service: From the Admiral to the old abandoned rec center pool, Bucky Lasek and Omar Hassan know a good bowl to skate. Hit the pools and put these Vans skaters to the test with all the tricks in their bag and achieve hero status once you unlock their pro model skateboards.
According to Microsoft, the Facebook and Twitter apps are still being worked on, but are still on track for Zune HD as well.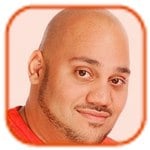 Posted by Andru Edwards Categories: Full Episodes, High Score, Features, Internet, Podcasts, Software, Video Games, Videocasts, Videos
We got our hands on the new Fall 2009 Xbox 360 Dashboard update, which features Facebook, Twitter, Last.fm, and Instant-on 1080p movie streaming from Zune. You can get the full scoop in the video, but in a nutshell, here are our thoughts:
Facebook: Facebook on Xbox 360 is integrated well into the console. We like that you can see which of your Xbox 360 friends are on Facebook, and which Facebook friends have an Xbox 360 account. The problem is that the Xbox 360's ridiculous friend limit really stands out here. You have a limit of 100 friends, and if you have a bunch of friends on Facebook that you want to connect with, you will quickly find that you have to pick and choose. You see what I mean in the video. Other than that, being able to view profile data and photo galleries of friends is a nice touch. Updating or commenting sucks if you don't have a Chatpad.
Twitter: Twitter, on the other hand, is way too simple for our liking. It shows you the last 50 tweets from people you following, trending topics, and basic profile info. You can also send tweets out from the Xbox 360, but it's frustrating to do, unless you have a Chatpad handy.
Last.fm: This works as expected. You sign in, and you get access to all your channels, and you can create new channels on the fly. What sucks? You can't see your Last.fm friends, which is something I miss. Even worse? The music only plays when you are actually in the Last.fm area. If you leave, the music stops. This means you can't carry it over to the dashboard, or in-game. So really, what's the point?
Zune Instant on 1080p: This was awesome. Definitely blew me away. We streamed a portion of the movie 300. After a bandwidth test, the Xbox 360 confirmed we were good to go for instant 1080p streaming, and it delivered. Fantastic. The best streaming video quality we've seen from any service.
There are a few other new details as well, and we give you a detailed look at it all in this video. Sit back and enjoy!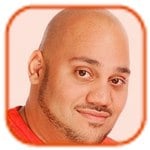 Posted by Andru Edwards Categories: Microsoft, Xbox 360, Xbox Live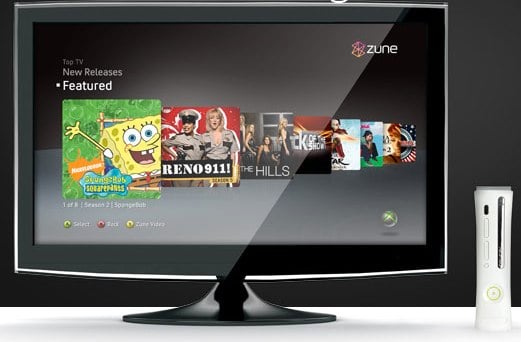 We just got word from our friends at Xbox LIVE that we'll be getting the new Fall 2009 Dashboard Update on Monday, which means we'll be bringing you a preview and walkthrough of all the upcoming Xbox 360 dashboard features, including Twitter, Facebook, Zune instant-on 1080p movies, Last.fm, and more. For a look at everything we'll be bringing you on Monday, hit the jump. Now go enjoy your weekend!
Click to continue reading Xbox LIVE Fall Update: We'll be previewing Facebook, Twitter, Zune 1080p for you on Monday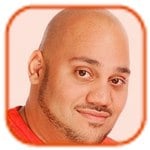 Posted by Andru Edwards Categories: Apple, Cell Phones, Handhelds, Wireless / WiFi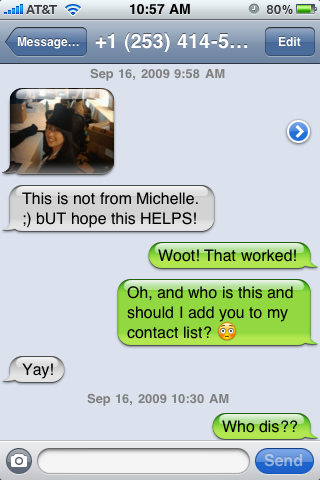 Just a quick note to those of you who haven't already enabled MMS on your iPhone yourself already, the official rollout happens this Friday afternoon, according to AT&T's Facebook page:
MMS Update: We know you've been eager for this service so we wanted to offer a quick update on the launch plans for MMS on Friday, Sept. 25. Late morning, Pacific Time, on Friday, the new carrier settings update enabling MMS should be live and ready to download through iTunes. We'll provide the steps and all of the details you need right here at that time.
So there you have it - we fully expect that Friday to be full of cute kitten pictures, and video files of people mooning their iPhone cameras. Good times.
© Gear Live Inc. – User-posted content, unless source is quoted, is licensed under a Creative Commons Public Domain License. Gear Live graphics, logos, designs, page headers, button icons, videos, articles, blogs, forums, scripts and other service names are the trademarks of Gear Live Inc.