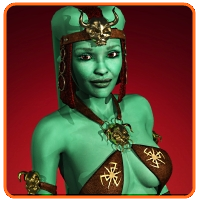 Posted by Patrick Lambert Categories: Features, Social Media,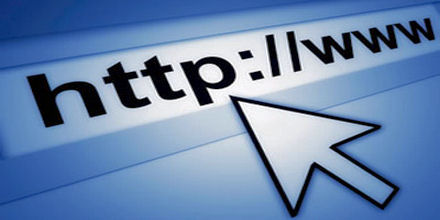 As the last decade ends and a new one begins, it may be interesting to look at what has happened so far on the web, and what it means for the next 10 years. In a time when Facebook is everywhere, now reported to be valued at $50 billion, having raised $500 million recently and being expected to raise another $1.5 billion in the coming months, it's hard to remember what it was like in the year 2000. The tech bubble had just burst, a lot of web sites had gone down in flames, the Y2K bug proved to be nothing, and Windows 98 was still the dominant operating system. Google was something few people knew about, using instead Altavista and Yahoo. Social media was a mostly unknown concept. Just think of what the world was without smartphones and connectivity everywhere. In just 10 years, technology changed so fast, especially online, that it's hard to wrap our heads around it. Let's take it one domain at a time.
Click to continue reading Will Facebook and Google still be relevant in 10 years?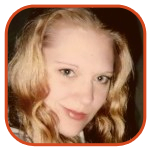 Posted by K.C. Morgan Categories: D-List, Television,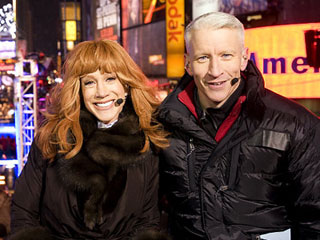 "I've already gone for Sarah, Todd and Bristol obviously, but I think it's Willow's year to go down. In 2011, I want to offend a new Palin."
Kathy Griffin was her usual energetic self on New Year's Eve -- minus loads of foul language -- when she co-hosted CNN's New Year's Eve broadcast. Her plan for the new year? To make Willow Palin regret using Facebook.
Griffin explained: "She's called people a f----t on Facebook a couple of times. You don't throw around the f-word without hearing from me about it."
Read More

| Perez Hilton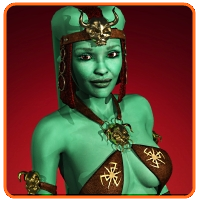 Posted by Patrick Lambert Categories: News, Social Networks,
Facebook released some interesting data about how people use their status updates. They analyzed around one million status updates and broke them down into categories. First they see the relationship between age and some key words, then with the time of the day that the updates were made. Some interesting facts could be found, such as 4am is when people talk about sleep the most, and positive emotions seem to occur around 7am, while negative ones center around 1am. As the day progresses, negative emotions seem to increase while positive ones decrease. The chart shows a positive correlation between friend count and pronouns, total word count, communication, religion, swear words and sex. Then, there's also a negative correlation between friend count and past tense verbs, family and emotions.
Read More

| Facebook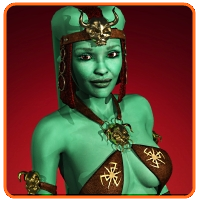 Posted by Patrick Lambert Categories: Corporate News, Social Media, Video Services,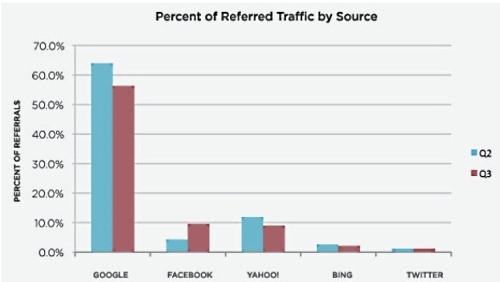 When it comes to online video, no one serves more data than Google, mostly through YouTube. However, the second place spot has recently been taken by Facebook. This spot used to be owned by Yahoo!, but now the social networking site has reached the second rank as a source of traffic for people watching videos online, according to a recent report from Tubemogul and Brightcove. It's still far behind Google, at 9.6% versus over 50% for the search giant. When it comes to amount of minutes watched however, surprisingly Twitter users seem to surpass Facebook, according to the report. The firms list other results like which types of media brands are most successful in the full PDF file linked below.
Read More

| Tubemogul (PDF)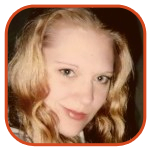 Posted by K.C. Morgan Categories: Television, Videos,

Magic happens when two skits -- and two extremely strong Saturday Night Live cast members -- get together.
On Saturday's holiday episode, Andy Samberg reprised his Mark Zuckerberg impersonation, only to be interrupted by Bill Hader's slighty mad version of Julian Assange … and it was fantastic.
Click to continue reading VIDEO: SNL Pokes Fun at Time, Zuckerberg and WikiLeaks Founder
Read More

| NBC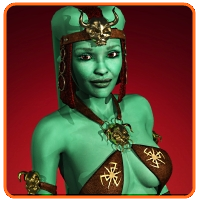 Posted by Patrick Lambert Categories: Design, Social Networks,

Yesterday Facebook went down for a few minutes, but not before some users started to notice various changes throughout the site. It appears now that the social networking site pushed some features that they didn't intend and reverted them back soon after. Mashable has a gallery of screenshots provided by users, showing what have to be a bunch of upcoming features that Facebook plans on rolling out. While they have all been reverted, it seems like Facebook is testing new Fan pages, the memories service which allows users to view photos grouped by year, a lightbox photo viewer which zooms into pictures without loading a new page, and an outside news feed in the filters list.
Read More

| Mashable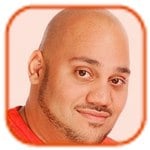 Posted by Andru Edwards Categories: News, App Updates, Free Apps,
Flipboard, one of the best iPad apps for reading through your Facebook and Twitter feeds in a magazine format, just received a major update that brings a bunch more features to the table. You can now view your Google Reader subscriptions, Flickr feeds and groups, and the app also boasts more features for Facebook and Twitter as well. You can use the app not only to check out all the content that's out there, but now it's easier to add your own updates, photos, and articles back into your social networks as well. Hit the video for a look. Flipboard is completely free.
Read More

| Flipboard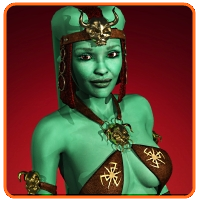 Posted by Patrick Lambert Categories: Social Networks,
Ever since Facebook added photo tagging, it has become one of the most popular photo sharing service online; but tagging can be a chore, especially when you have to tag hundreds of photos containing the same person. Recently, they made it a bit easier by allowing users to type one name and apply it to multiple photos. Today, Facebook is taking it even further with the introduction of tag suggestions. Based on a facial recognition system, the social network site looks at each new image that is submitted and suggests your name if you've been tagged before, as well as names of friends. This makes tagging more intuitive and look less like extra work. The Facebook blog is quick to add that you can customize that feature in your privacy settings, and turn off the possibility of being suggested in photos.
The feature should be coming to United States users in the coming weeks. The suggestion page will simply appear after you upload photos when the new service is available, and will help keep your life's precious moments more personalized.
Read More

| Facebook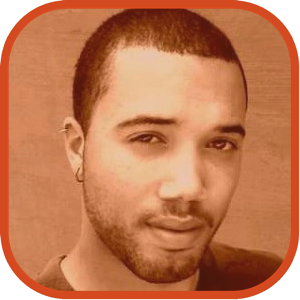 Posted by John Kilhefner Categories: News, Social Media, Social Networks,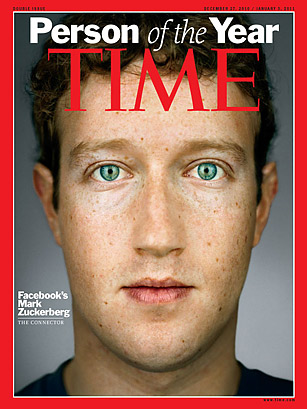 TIME Magazine can't stress enough the fact that their Person of the Year award "is not an honor". In 1938, Adolf Hitler was named TIME Magazine's Person of the Year. Unlike Hitler, however, Mark Zuckerberg fast tracked the world to complete connectivity through a global social network. And at a baby-ish 26 years of age, billionaire college dropout Zuckerberg is responsible for leading 550 million (or 1 out of every 12 people) into the social network at an astounding rate of 700,000 a day. If 700,000 is too big a number to comprehend, imagine that if you lived for 700,000 days you'd be 1,918 years old; which by that time Facebook would have added over 490 billion members, or about 72 times the Earth's current population. Starting to get the picture? There's no doubt that Facebook is a social revolution that won't go the way of the dinosaur - *cough* MySpace *cough*. But the bigger question is where will it go?
Click to continue reading Mark Zuckerberg: TIME Magazine Person of the Year
Read More

| Time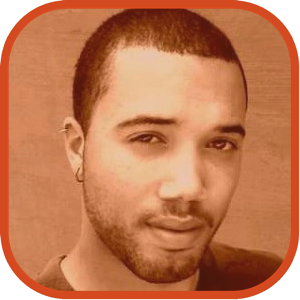 Posted by John Kilhefner Categories: Cell Phones, Corporate News, Video Games,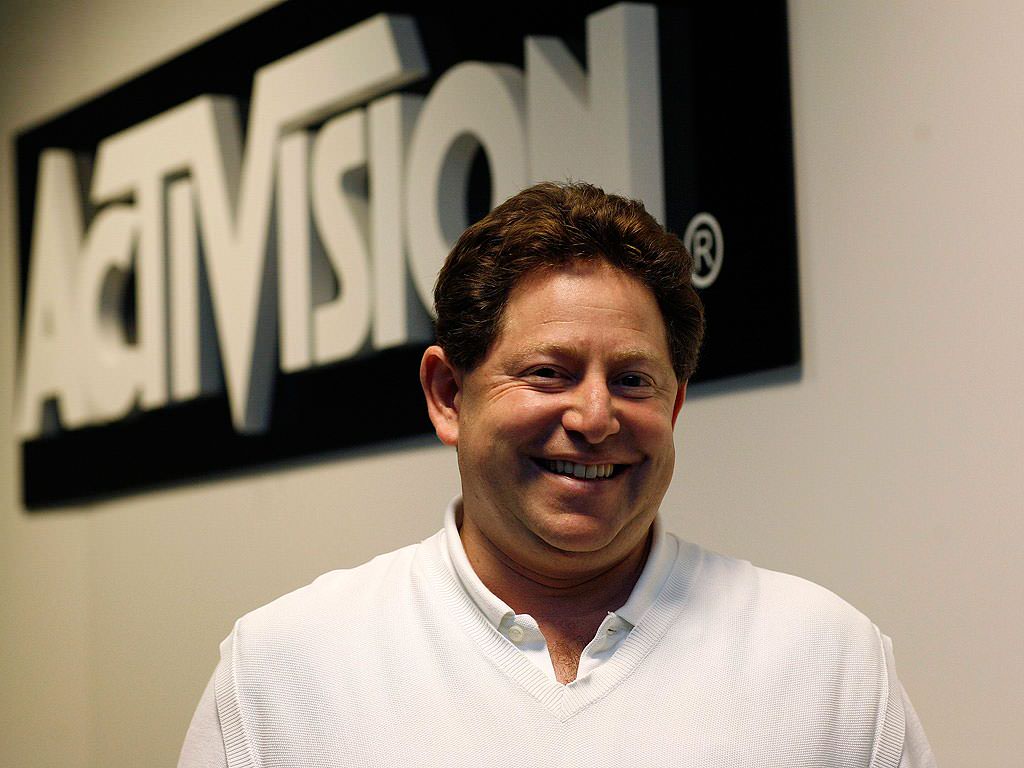 While other developers and publishers are diving into the burgeoning Facebook and smartphone App markets, Activision would rather not waste their time.
"We don't view the App Store as a really big opportunity for dedicated games," said Kotick at the Reuters' Global Media Summit.
Bold words from Activision, but then again, Call of Duty: Black Ops did rake in enough money to run a small country - $650 million in its first five days.
"It's a different question assessing it as a business opportunity," said Kotick. "Right now we don't see an opportunity for us to participate in that market."
One can only wonder how much longer their Call of Duty and World of Warcraft cash cows can be milked before they have to start looking into newer ways to generate revenue amongst a shifting gaming community.
Read More

| Finger Gaming

© Gear Live Inc. – User-posted content, unless source is quoted, is licensed under a Creative Commons Public Domain License. Gear Live graphics, logos, designs, page headers, button icons, videos, articles, blogs, forums, scripts and other service names are the trademarks of Gear Live Inc.