Seattle Mind Camp 10 is one week away! For those of you who aren't sure what to expect, this guide will hopefully give you a bit of an orientation. Even you Mind Camp veterans might want to look over the details, here, as a few things have changed this time around:
I don't have a ticket yet, where do I register?
Seattle Mind Camp is full, however, we do have a wait list that has been getting tickets released to it. To join, head to the Mind Camp 10 registration page!
When should I arrive?
The doors will open at 11:00am on Saturday, June 6, at which time lunch will be served for all of our attendees, provided by Facebook. Opening remarks and introductions will start promptly at 12:00pm, so please arrive in time to check in, mingle, check out the session candidates along the walls. Note that if you're hoping to present a session, you should arrive on time to post your Session Organizer Candidate Form.
How do I get there?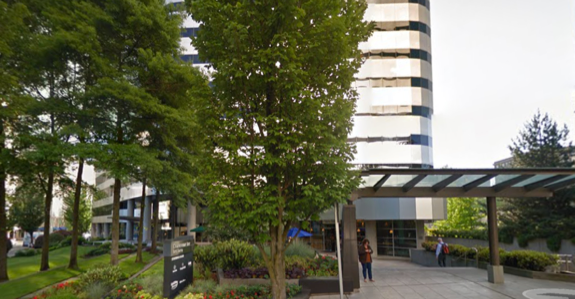 Mind Camp 10 will be held at Facebook Seattle, located in downtown Seattle. The address is 1730 Minor Ave, Seattle, WA 98101. We'll be checking the guest list at the door, and only those who registered will be granted access!
Click to continue reading Getting ready for Seattle Mind Camp 10: The Practical Guide
Mind Camp is all about participation and networking - checking out what cool projects people are working on, and getting a chance to show off your own work, or to discuss your crazy off-the-wall ideas. We want to encourage everyone, therefore, to bring stuff.
If you have a cool gadget you want to show off, bring it. If you love photography, bring your camera. Videography? Bring your video cameras and drones.
If you've a website that you want to get some eyeballs on, bring your laptop.
If you have a favorite board game or card game, bring that.
Are you a gamer? Bring your Nintendo 3DS, or bring an Xbox One or Playstation 4 and we can set up a room for multiplayer gaming.
Even if it's just a cool book or piece of video, or anything that might spark an interesting conversation, bring it with you. It's a 24-hour event, so if you think you'll wanna take a nap, bring a sleeping bag! We want everyone engaged and active and helping us out to make sure Mind Camp 10 blows the socks off of the last nine events
See you Saturday!
This is an updated version of a post originally published on April 28, 2006. Seattle Mind Camp 10 takes place June 6-7 - get your tickets now!
Most of you who have previously attended Seattle Mind Camp understand the free-form nature of the beast. However, many of you will be joining us for the first time, and I wanted to try to prepare you for the kind of event you're going to encounter. Mind Camp is not a traditional type of gathering, and the success of the event depends in large part on the willingness of the participants to wrestle the chaotic mess into order.
Seattle Mind Camp is an "unconference," in the style of Bar Camp or Foo Camp. The idea of an unconference has been promulgated by Dave Winer, among others. As I understand it, Winer's particular insight was that, for any conference panel discussion, you could take any random group of people out of the audience, replace the panel onstage with that random group, and have an equally enlightening and worthwhile session. The Mind Camp experience seeks to leverage that idea by completely doing away with a pre-planned program of speakers. The day's sessions will be designed by the attendees and the schedule will be curated by Andru Edwards and his Mind Camp Counselors team.
Click to continue reading Getting ready for Seattle Mind Camp 10: The Philosophical Guide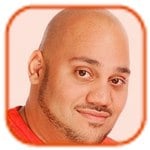 Posted by Andru Edwards Categories: Upcoming, Announcements,
Seattle Mind Camp is back! We've just scheduled Seattle Mind Camp 10 to take place over the weekend of June 6-7 at Facebook offices in Seattle, an incredible space in Seattle's downtown area. Oh, and yes, the event will most certainly run for 24 hours straight as usual. Tickets are on sale now, and we've already got a great group of people registered. Be sure to get your ticket, because we expect these to go fast!
Wondering what's so cool about Mind Camp? You may wanna check out our YouTube channel!
Read More

| Mind Camp 10 Registration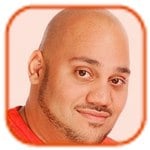 Posted by Andru Edwards Categories: Games, News, Productivity, Social Networking, App Updates,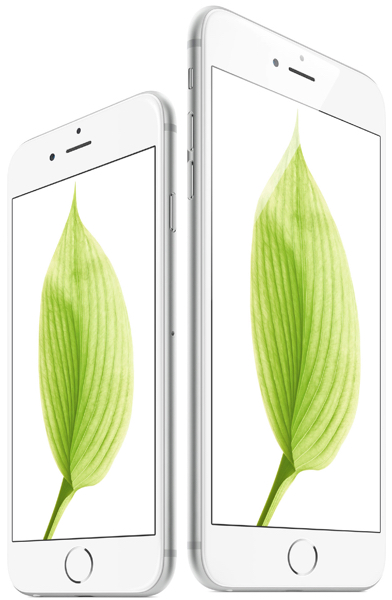 Apple is renowned for paying extreme attention to user experience, so when their new lines of phones featuring bigger screens came out in September, it was just a matter of time before apps started being optimized to take advantage of this change. The difference in resolution is quite notable, the iPhone 6 coming with a resolution of 750 by 1334 pixels and a 4.7 inches screen, and the iPhone 6 Plus boasting a resolution of 1080 by 1920 pixels and a 5.5 inches screen, whereas the previous generation of iPhones (iPhone 5, 5C and 5S) came with a 4 inch display with a resolution of 640 by 1336 pixels. There are several apps that are already on the bandwagon with the new resolutions – here are the top 10 picks.
Click to continue reading 10 great apps that are optimized for the iPhone 6 Retina HD display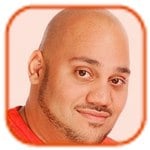 Posted by Andru Edwards Categories: Cell Phones, Internet, Software,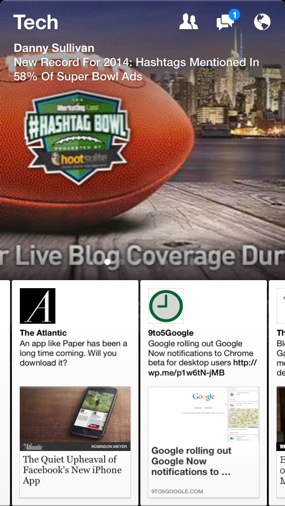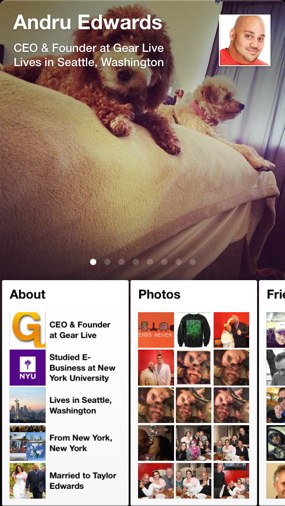 Facebook has released its new Facebook Paper app, a free version of Facebook that introduces new ways of interacting with the social network. Similar to the popular Flipbook app, Facebook Paper is centered around eye-catching, full-screen images, and gesture-based navigation, bringing the topics and people you care about most to the forefront.
A product of Facebook Creative Labs, Paper looks great, and could likely replace the default Facebook app for most users, what with its magazine-style layout. To get users acquainted, Facebook Paper launches with a gesture tutorial, helping you become familiar with the new way of interacting with Facebook. It's a bold move, but it works. Facebook needs to constantly monitor the pain points that its users experience when using the service, especially on mobile. Paper solves a lot of those issues that the common Facebook user encounters in the more bloated full app, bringing a simple elegance and sense of ease with it.
Give it a shot, and let us know what you think in the comments. You can grab Paper now, for free.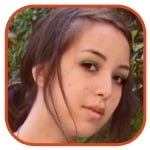 Posted by Robin Paulson Categories: Fashion Shows, Health & Beauty, News, Sales,
Who needs cash when you have a Twitter account?
So says execs for the upcoming Marc Jacobs pop-up shop for New York Fashion Week, anyway. Appropriately titled the Daisy Marc Jacobs Tweet Shop, the company will offer visitors goods in exchange for Twitter, Instagram, and Facebook posts with the hashtag "#MJDaisyChain." So while it may be considered free by American monetary standards, the Marc Jacobs products will be paid for with social networking fare.
The shop - which will be open from February 7 to February 9 - comes complete with a lounge, a Daisy photo booth (for your Instagram, of course!), drinks, and Wi-Fi (naturally).
Additionally, "he most creative social media posts" will win Marc Jacobs accessories throughout the day. Sounds like a good deal for any fashionista!
Read More

| Fashionista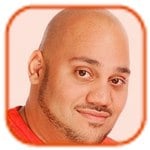 Posted by Andru Edwards Categories: Revenue, Social Media, Social Networks,
The problem is the only way Facebook has found to make money is by treating all entities on the site as advertisers and charging them to share their content.
This business plan backfires because 1) not all entities ARE advertisers and 2) it was the content from these people, specifically friends, family, and creators that made the site worth visiting in the first place.
Now the incentives are misaligned:
Individuals want to see great content, but they are now seeing more paid content and organically shared content which appeals to the lowest common denominator (babies, weddings, and banal memes)
Creators want to reach fans but their posts are being throttled to force them to pay to be seen
Brands and advertisers have to pay once to advertise their page on Facebook, and then pay again to reach the people who have already liked their page. Plus Facebook is not a place where people generally go to buy things.
Facebook stands in contrast to other social media like Twitter, YouTube, and Instagram where all content is shared with all followers.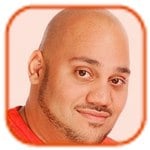 Posted by Andru Edwards Categories: Movies, Obituaries,
Paul Walker was traveling at over 100 miles per hour when the car he was in crashed.
The Fast and the Furious star died alongside his friend, Roger Rodas - who was driving - when their Porsche crashed and burst into flames in Santa Clarita, California on November 30.
A new report from the Los Angeles County Coroner released yesterday notes Roger was driving at an "unsafe speed" on the road - which has a designated limit of 45 miles per hour - and lost control of the car "for unknown reasons." After the car crashed into a tree and a lamp post "the vehicle was almost split in half ... the majority of the vehicle was also charred" by the fire which followed.
The report also states neither Roger, 38, nor Paul, 40, had alcohol, cocaine, marijuana or other impairing drugs in their systems. It has previously been found Paul died from a combination of traumatic and thermal injuries. The report also said the actor had been in a "pugilistic" stance at the time of the crash, meaning he had braced for impact.
Click to continue reading Paul Walker Was Speeding at Over 100mph at Time of Crash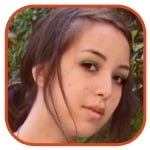 Posted by Robin Paulson Categories: Movies, Rants, Features,
"No, f--- no. What am I going to tweet about? My sneakers? Or, 'I have 140,000 friends on Facebook.' What does that even mean? I find it to be a waste of time. The Internet is so caustic; just a place where people get to spew nonsense and bullsh--."
- Jack Ryan: Shadow Recruit star Chris Pine explains why he will never join Twitter.
(Make sure to check out our other notable quotes.)
Read More

| People

© Gear Live Inc. – User-posted content, unless source is quoted, is licensed under a Creative Commons Public Domain License. Gear Live graphics, logos, designs, page headers, button icons, videos, articles, blogs, forums, scripts and other service names are the trademarks of Gear Live Inc.