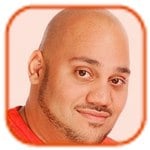 Posted by Andru Edwards Categories: Broadband, Cell Phones, Wireless / WiFi,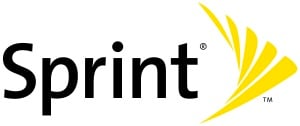 Sprint has officially announced that the first 15 cities to be lit up with its LTE service are now live. Unfortunately, it's a slow start, but at least it's something. If you are in select areas of Georgia, Texas, or Missouri, then you're in luck if you've also got a Sprint LTE device. The full list of cities:
Atlanta, GA; Athens, GA; Calhoun, GA; Carrollton, GA; Newnan, GA: Rome, GA; Dallas, TX; Fort Worth, TX; Granbury-Hood County, TX; Houston, TX; Huntsville, TX; San Antonio, TX; Waco, TX; Kansas City, MO-KA; St. Joseph, MO
Let us know how it's working for you!
Read More

| Sprint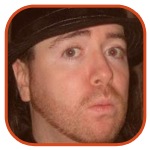 Posted by Adrien Griffin Categories: Athletes, MLB, Playoffs,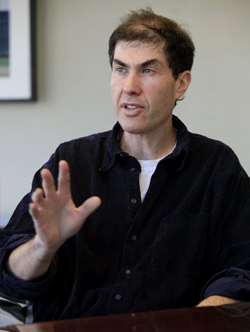 The next chapter in the never-ending talk about baseball playoff expansion broke headlines on Tuesday. On the eve of the 106th World Series, MLB announced that they are seriously considering adding more wild card teams and making the divisional series' a best-of-seven affair. These changes won't take effect until the 2012 playoffs, but it's interesting to hear that MLB and the Players' Union are both open to the idea of making another significant change to baseball since the 1994 season.
Click to continue reading MLB to possibly expand playoffs in 2012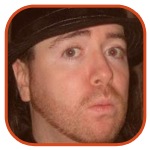 Posted by Adrien Griffin Categories: Athletes, NHL,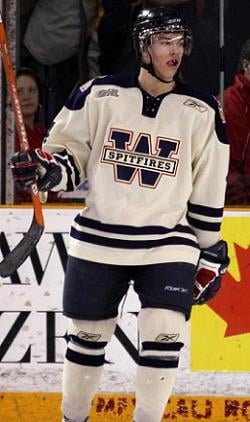 In the eras of the NHL, each comprising roughly 25 years of hockey history, one of the most exciting periods to consider is the one ahead; the Future Era. In today's game, scoring is going up as the game becomes faster, cleaner and younger, which is exactly what the NHL wanted. As teams continue to find out how to best utilize the salary cap, the game will become more competitive and player contracts will stay within the stratosphere of what's reasonable, unlike some other sports.
Click to continue reading The history of the NHL: The Future Era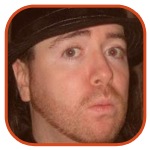 Posted by Adrien Griffin Categories: Athletes, NHL,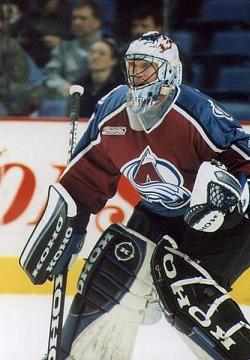 The Modern Era of the NHL, beginning in 1992, has been nothing short of hectic. Gretzky became the all-time leading scorer, passing Gordie Howe, and NHL players competed at the Olympics for the first time ever in 1998, and the league ballooned yet again, increasing to 30 teams, with the Minnesota Wild and Columbus Blue Jackets joining for the 2000-01 season. Since then, the league has enjoyed one of its longest periods without relocation since the Original Six era.
Click to continue reading The history of the NHL: The Modern Era

Posted by Chris Pereira Categories: MMORPG, PC, Trailers,
World of Warcraft players, make sure you're prepared for the next expansion – Wrath of the Lich King will contain the Northrend continent, but you'll need to be at least level 68 to venture there. 1UP has tons of details, as the upcoming issue of Games for Windows: The Official Magazine has a cover story with tons of details.
Among what we know is that the new level cap will be 80 and there's a new class – the Death Knight, a Hero Class character. But there won't be any new content for newcomers to WoW, or those that aren't fairly high-end – the original world won't be seeing many changes.
Read More

| 1UP


Posted by Chris Pereira Categories: Action, Downloadable Content, PlayStation 3, PlayStation Network, Trailers,
The $4.99 expansion for the PlayStation Network's Blast Factor has been released today, alongside several free demos and trailers. It's nothing too exciting, but if you've been contemplating picking up a copy of Ghost Recon Advanced Warfighter 2 or The Darkness, you'll want to give the demos a shot before you drop your hard-earned money.
Blast Factor: Advanced Research expansion ($4.99)
Ghost Recon Advanced Warfighter 2 demo (free)
The Darkness demo (free)
Michael Clayton movie trailer (free)
Get Smart movie trailer (free)
The Game Plan movie trailer (free)

Posted by Chris Pereira Categories: Features, MMORPG, PC, Screenshots,
We've got an exclusive first look at some of the friendly NPCs you'll be meeting along the way in your journey through Guild Wars: Eye of the North. Eye of the North is the first expansion in the Guild Wars series – prior GW titles were standalone, but connected with one another, whereas Eye of the North will require you to own a previous GW campaign. The prerelease bonus pack is now available, with the game's release set for August 31.
Check after the break for the first ever look at these friends from Eye of the North - longtime Guild Wars fans might spot a familiar face.
Click to continue reading Exclusive: Guild Wars: Eye of the North Friends & Allies

Posted by Chris Pereira Categories: MMORPG, PC,
Guild Wars has been a tremendous success since its inception into the realm of online RPGs several years ago. It has spawned two campaigns in addition to the original, but it was recently announced that future GW campaigns were being canned. In their place would be the first expansion in the series, as well as a full-blown sequel. The expansion – titled Eye of the North – will be unlike the previous releases in that it will require you to own at least one Guild Wars title to play.
Today, gamers have the opportunity to take part in a chat with NC Soft, the developers of Guild Wars. Starting at 4:00 p.m. Pacific / 7 p.m. Eastern on May 11, GameSpy Arcade will be home to an NC Soft chat session. You'll have to head to the GameSpy Arcade LiveWire lobby for the exclusive event about "upcoming developments" in the franchise.
I'm personally a huge fan of Guild Wars, so I'll be in attendance. The game's focus on strategy, as opposed to number of hours played, make it attractive to a whole lot of people. And with NC Soft's promise that future Guild Wars games will continue to be free to play, the MMORPG world and its subscription fees better be worried. 'sup, World of Warcraft?
Read More

| GameSpy Arcade

Posted by Christopher Sasaki Categories: Hardware, Wii,
Cubed3 is reporting on a new press release issued by eSol Co., Ltd., indicating that Nintendo has entered into an agreement with the company to license their FAT file system and USB host support for embedded systems, to be used in Nintendo's Wii console. Cube3 believes that this may be pointing to an external USB storage system coming for the Wii some time soon. However, the press release seems worded oddly for a new addition to the Wii. For instance, eSol's Executive Vice President, Embedded Products says this:
I am very happy that we could take part in the development for Wii, a new game console from Nintendo. I believe that our products were selected because Nintendo highly-valued our long, successful history with many digital consumer products and high-reliability and functionality based on that. We will continue to provide superior products and technical services to strongly support developers in embedded software development.
This statement seems to indicate that eSol was involved during the console development process, and this licensing is not a new thing. Why the company is issuing a press release now about this seems somewhat odd, though. Still, even if this is not new functionality in the Wii, this announcement would indicate that Nintendo could potentially enable the feature in the Wii to allow USB-based storage in the future.
Read More

| Cubed3

Posted by Christopher Sasaki Categories: Internet, PC, Role Playing Games, Xbox 360, Xbox Live,
Bethesda Softworks announced that Elder Scrolls: Shivering Isles, an expansion for Elder Scrolls: Oblivion will be coming to the Xbox 360 and the PC this Spring. The expansion should add more than 30 hours of gameplay to the already expansive title, and will be available through retail channels for the PC, and via Xbox Live for the Xbox 360. Given that the expansion will add a completely new realm to the Elder Scrolls universe, one expects that this expansion will be one of the largest Xbox Live add-ons to date, and possibly one of the most expensive. No mention of the add-on was made for the upcoming Playstation 3 version of the game; this could possibly be included on disc, but this doesn't seem to be a likely option at this time.
The full press release continues below.
Click to continue reading Oblivion Expansion Shivering Isles Coming This Spring
Read More

| Shivering Isles Screenshots

© Gear Live Inc. – User-posted content, unless source is quoted, is licensed under a Creative Commons Public Domain License. Gear Live graphics, logos, designs, page headers, button icons, videos, articles, blogs, forums, scripts and other service names are the trademarks of Gear Live Inc.