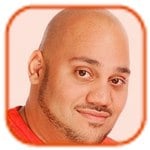 Posted by Andru Edwards Categories: Accessories, Wearables, Features, Microsoft, Rumors,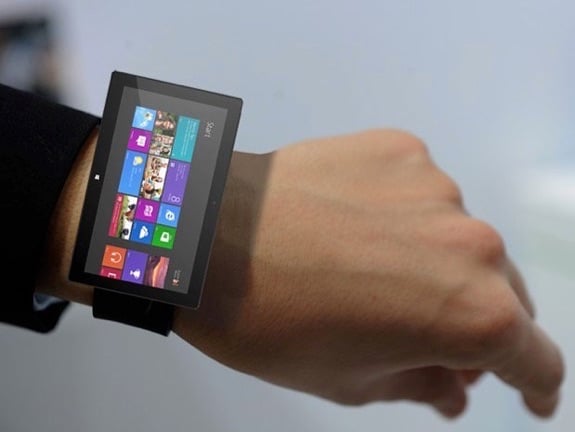 Yes, it's true—Microsoft is about to get into the smartwatch game, and I got the opportunity to play with it. As we'd previously reported, Microsoft has filed a patent that details a smartwatch. However, often these patent filings aren't exactly what we see companies end up releasing. So, let's separate the cruft and get to the meat of the matter. A number of months ago I took a trip to New York where I came across someone who was testing the upcoming Microsoft wearable device. I saw it on their wrist and asked about it. They tried to explain that it was a random fitness wristband ordered from China at first, but eventually (with some prodding) gave me the scoop. Here is your exclusive first look at what Microsoft is planning for its first wearable smart device, what we are referring to as the Surface Watch:
As far as looks, the image above is a parody, but not far off. It has an elongated form factor, but isn't as comically large as what's in the image. It is much more akin to something like the Fitbit One or Samsung Galaxy Gear Fit in shape rather than taking on the shape of a traditional watch, like Pebble did, or like what Google showed off with Android Wear. What we saw had a flat display, while the inner portion that would rest against your skin was curved.
The icons are the flat style that Microsoft has been using on its other devices like Windows 8, Windows Phone, and Xbox One. That's what tipped me off in the first place.
Bluetooth 4.0 Low Energy is how it interacts with the rest of the world
The flat glass display, and was definitely not high resolution. We hope that both of these change in the final product--a high-resolution curved display already exists on the Samsung Gear Fit, and the Microsoft device just didn't look as good.
The watch is packed with sensors. It has a heart rate monitor, accelerometer, gyroscope, GPS, and most interestingly, a galvanic skin response sensor all built-in. The galvanic skin response sensor is built into the watch band, while everything else is built into the unit itself.
Click to continue reading Exclusive: I used Microsoft's Surface watch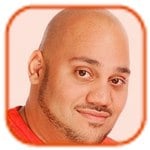 Posted by Andru Edwards Categories: Features, Microsoft, Video Games, Videocasts,
We give you an exclusive look at the white Xbox One! Microsoft built about 3,000 of these unique "I Made This" edition of the Xbox One, and gave them out to employees who worked on the Xbox One prior to launch as a thank you gift. In the box is the white Xbox One, black Kinect, black standard controller, Day One edition achievement, and all the other stuff you'd expect. In addition, Microsoft gave a custom white "I Made This" controller for the Xbox One as well, which features a soft-touch feel rather than the solid matte black plastic feel of the controller.
Of course, we already gave you a look at the standard black Xbox One console as well.
You can pick up the Xbox One now from the following retailers:
Don't forget to subscribe to Gear Live on YouTube!
Click to continue reading Unboxing Live 128: Exclusive! White Xbox One "I Made This" edition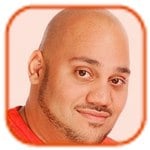 Posted by Andru Edwards Categories: Cell Phones, Handhelds, Microsoft,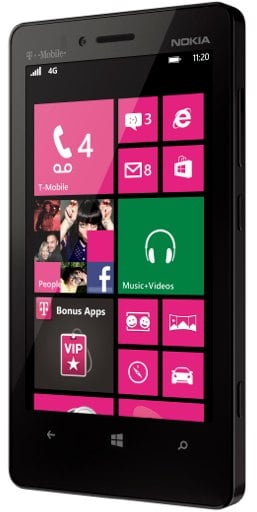 T-Mobile has announced that it will be the exclusive United States carrier of the Nokia Lumia 810 smartphone. The Lumia 810 runs Windows Phone 8 and sports a 4.3-inch OLED WVGA Clear Black screen, 8 megapixel Carl Zeiss rear camera and 1.2 megapixel front camera (Skype HD-certified!) It sounds awfully close to the Lumia 820, although from the image we were given, doesn't look anywhere near as slick. As lame as it sounds, T-Mobile has not announced pricing or availability, other than to say that the Lumia 810 will be available "in the coming weeks."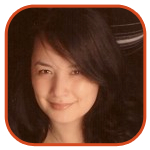 Posted by Veronica Santiago Categories: Comedy, Prime Time, FX, DVD, Video,
Not yet ready for tonight's premiere of It's Always Sunny in Philadelphia? Then maybe this video will get you warmed up.
In this exclusive clip from the program's Season 4 DVD package, Dennis Reynolds (actor Glenn Howerton) does his best Alistar Cooke to present a unique rendition of his steamy memoir. (I'm not entirely sure Masterpiece Theater ever looked like this.) This bonus feature from the three-disc set is a companion piece to last October's episode: "Dennis Reynolds: An Erotic Life."
Season 5 of Philadelphia airs Thursdays @ 10:00 on FX. You can also pick up Season 4 which was just released on DVD this week..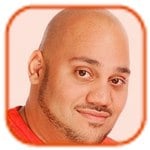 Posted by Andru Edwards Categories: Comedy, Prime Time, NBC, 30 Rock, Features,
We were able to chat with 30 Rock's Jane Krakowski (Jenna on the show) earlier today to talk about tonight's 30 Rock season finale. Jane gives us a teaser on what to expect in the Season 3 finale, and also tells us what it's like to work with so many world-class comedians on a day-to-day basis. We also go into some of her work on the Breyers Smooth and Dreamy promotion, where she has shot a couple of webisodes that put her into classical movies as a modern-day woman (and they're pretty funny.)
Check out the video above for the interview, and head on over to the Smooth and Dreamy site to enter to win a very cool Dreamy Hollywood package, which includes an 8 day trip for 4 to Hollywood, CA. Once again, we thank Jane for taking some time to chat with us today!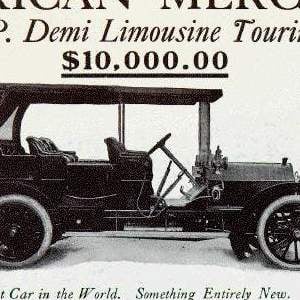 Posted by Drea Avellan Categories: Action, Adventure, Electronic Arts, Features, PlayStation 3, Reviews,
Sucker Punch invited us to step in the world of their new game inFAMOUS—and that we did. In the ever so trendy Capital Hill, we entered a venue full of TVs with playable demos, food and drinks. For a couple of minutes I was captivated by the concept art displayed on the walls, but then was reminded that there was work to be done. After some chatter, it was time to introduce the main attraction.
So what is inFAMOUS? inFAMOUS is an exclusive title for the PLAYSTATION 3 due out May 26th. The game follows Cole McGrath, a man affected by the massive explosion that left Empire City in complete devastation. Cole not only survived the catastrophe, but now has developed electricity-based powers that allow him to use electricity to his advantage. He can suck up energy from street lights or vehicles and even shoot bolts of lighting from his hands. How he uses that power, however, is up to you. But with great power, comes great responsibility. All of the actions your character takes have an impact on Empire City. You can either help restore the city or keep it in a state of chaos. Helping innocent people will increase your good karma, where as killing them or using their energy for power will increase your evil karma.
Click to continue reading inFAMOUS Preview, impressions, and screenshots
Gallery: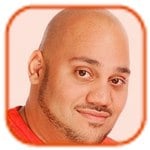 Posted by Andru Edwards Categories: Accessories, Design, Features, Music, Portable Audio / Video,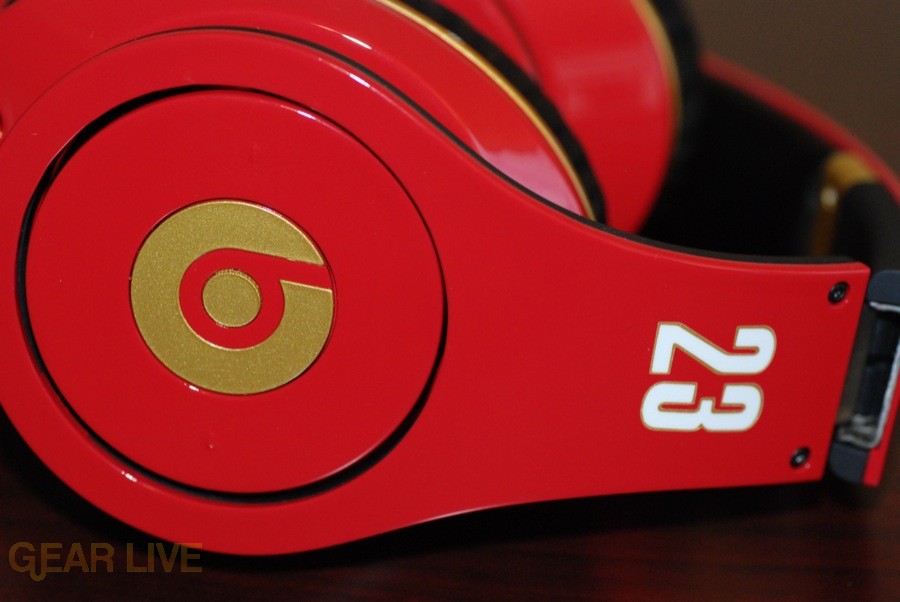 We've got one more look at a rare version of the Beats by Dr. Dre headphones for you guys. This time, it's the custom Red #23 Beats that were made exclusively for LeBron James and the Cleveland Cavaliers. As we mentioned a few days ago, these custom Beats headphones were presented to the Cavs, and the team loved the gift. You can see that these Beats are done up in Cavs colors, and even have the number 23 (that would be LeBron) on them as well. About 20 of these were made, and 15 of them went to the team, so don't expect to get your hands on them anytime soon. You can, however, get a better look at them in our Red Beats by Dr. Dre LeBron James customs gallery.
Also, in case you missed them, we've also got galleries up of the white Ron Herman Beats, and the pink Charles Hamilton Beats. Or, you prefer the original, we've got the standard Beats by Dr. Dre gallery as well.
Read More

| Red Beats by Dr. Dre LeBron customs gallery
Gallery: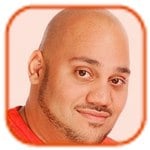 Posted by Andru Edwards Categories: Accessories, Design, Features, Music, Portable Audio / Video,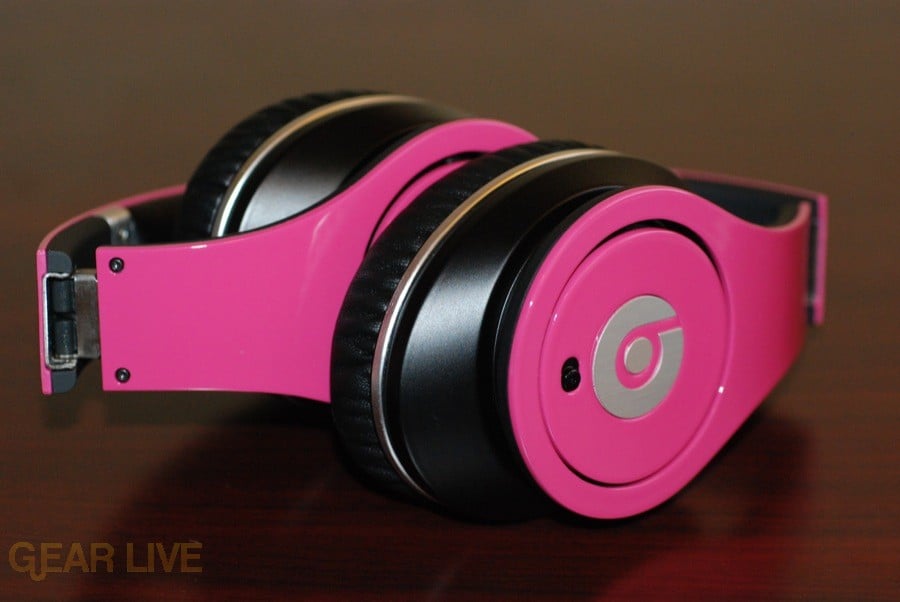 We've got a couple of Beats by Dr. Dre exclusive for you today, starting with this look at a pair of custom pink Beats Studio edition headphones. There are three of these in existence, two of which are owned by Charles Hamilton. We were happy to be able to get our hands on this, the only other pair in existence. We've got a gallery of these pink Beats by Dre for you to take a look at as well.
Also, in case you missed them, we've also got galleries up of the white Ron Herman Beats, and the red LeBron James Beats. Or, you prefer the original, we've got the standard Beats by Dr. Dre gallery as well.
Read More

| Pink Beats by Dr. Dre gallery
Gallery: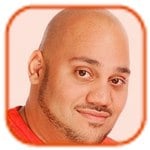 Posted by Andru Edwards Categories: Activision, Downloadable Content, Music, Politics,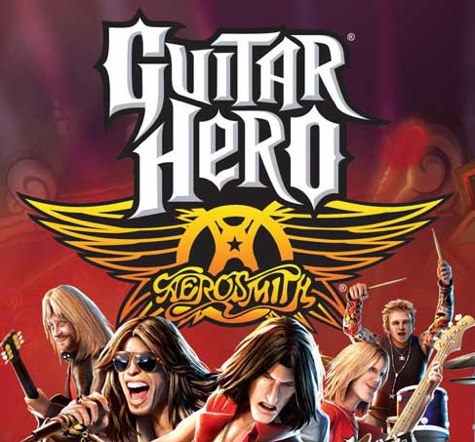 Looks like artist music is going to start becoming exclusive to specific brands, as it has been made public through Activision PR that all Aerosmith tracks are going to be exclusive to Guitar Hero. What this means is that, no matter how good the Rock Band Store gets (and it is very good), you will never see any more Aerosmith tracks appearing in that franchise. Sure, Rock Band owners do get one Aerosmith track, that being "Train Kept a Rollin," but seriously, that is just a drop in the bucket.
What we are wondering is, as these music/rhythm-based games continue to flourish, how many other artists are going to sign on for the exclusive? What do you guys think?
Read More

|
Newsweek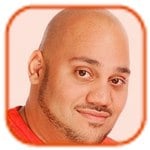 Posted by Andru Edwards Categories: Apple, Cell Phones, Features, Handhelds, Portable Audio / Video,
EDIT: We have posted Batch Two of our iPhone 1.1.3 Q&A.
UPDATE: In case you thought this was fake, Steve Jobs just confirmed that our 1.1.3 coverage is real in his MacWorld 2008 keynote.
After posting our iPhone 1.1.3 coverage (if you missed it, here is our iPhone 1.1.3 firmware video and iPhone 1.1.3 photo gallery), we started asking you all to submit your questions to us. We set up a dedicated iPhone 1.1.3 Q&A thread on our forums, and got quite a response. We figured we'd better start pumping out some answers, so here goes. Meantime, leave us your 1.1.3 questions, mkay?:
Does 1.1.3 seem more stable than previous versions of the iPhone software? Also, can you please provide a more in-depth look at the new Google Maps? In addition, can you please explain how the iPhone creates an icon for the Safari bookmarks (for the home screen)? Does it automatically take a snapshot of the top-left corner of the website? (Asked here)
I guess you can say it feels more stable in some cases - but then again, it did crash once in our video. Certainly feels more complete.I am not sure how much more in-depth we can go with the Maps app, as we showed all the new functionality in the video. Lastly, the iPhone takes a snapshot of the left side of your screen to create the bookmark icon. So if you zoomed into the bottom-right of a website, the snapshot would be of the left side of the bottom right. Make sense?
Do you see these changes as a preview of what's to come in February with the release of the SDK? (Asked here)
I am sure a lot of the changes that are in place in the 1.1.3 firmware are in preparation for the SDK. I am also sure there are under-the-hod changes that are less obvious that we don't even know about yet.
Click to continue reading iPhone 1.1.3 Q&A: Batch One
© Gear Live Inc. – User-posted content, unless source is quoted, is licensed under a Creative Commons Public Domain License. Gear Live graphics, logos, designs, page headers, button icons, videos, articles, blogs, forums, scripts and other service names are the trademarks of Gear Live Inc.