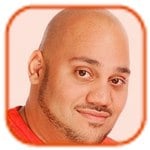 Posted by Andru Edwards Categories: Accessories, Wearables, Features, Rumors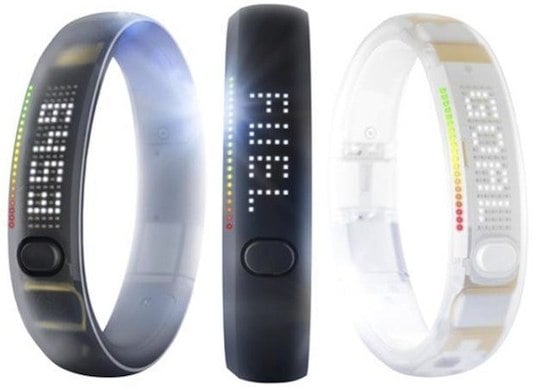 Nike is hard at work on the next iteration of its popular Nike+ FuelBand, and we've got the details on what to expect, thanks to getting to spend a few short minutes with the device during a recent business trip. From the look and sound of things, aside from a handful of new features and tracking metrics, Nike is also set to make the Nike+ API a bit more robust as well, allowing developers to tap into your tracking data. Now let's talk about the changes and improvements:
Click to continue reading Exclusive details on the next Nike+ FuelBand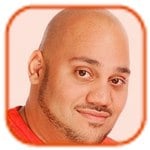 Posted by Andru Edwards Categories: Cell Phones, Corporate News, Handhelds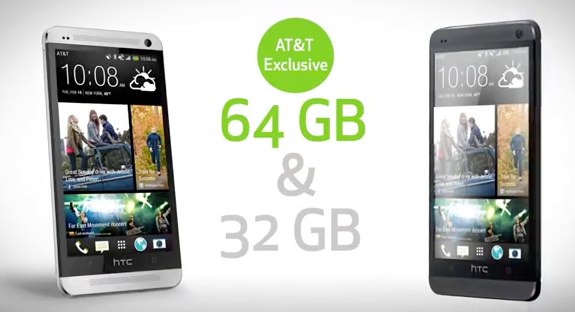 If you were hoping to pick up a the 64 GB model of the HTC One, it looks like you'll need to grab it from AT&T. AT&T has posted a video promoting the HTC One on its official YouTube account, which clearly shows that the 64 GB model is exclusive to the carrier, while the 32 GB version is not. Since the One has no internal expansion slot for a microSD card, you are stuck with what you get, and if 32 GB is just too cramped for you, the AT&T model seems to be your only hope. That's unfortunate, as exclusive handset configurations in the smartphone market don't seem to help anyone byt the vendor who has the exclusive, consumers be damned. Check out the promo video after the break.
Click to continue reading 64 GB HTC One is an AT&T exclusive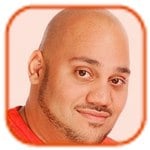 Posted by Andru Edwards Categories: Corporate News, Home Entertainment, Movies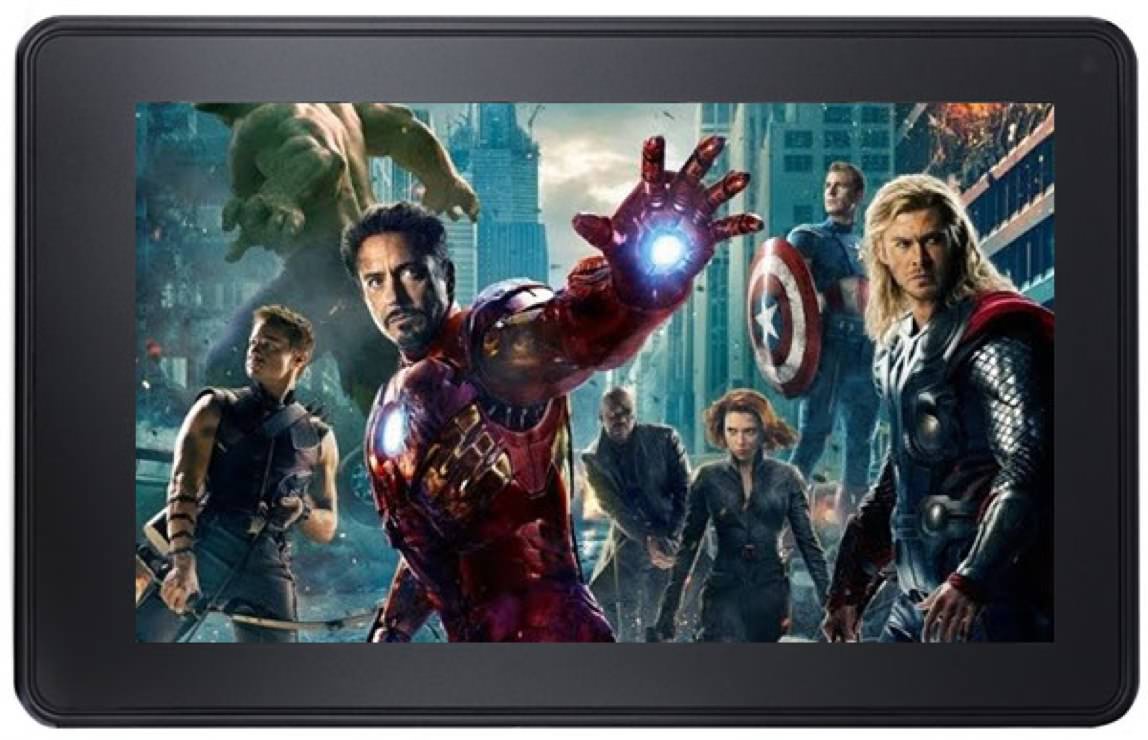 Amazon has announced yet another video sponsorship for Prime Instant Video, this time with premium cable network Epix. The partnership will bring over 3,000 movies from the likes of Lionsgate, Paramount, and MGM to Amazon's streaming offering, including movies like The Avengers, The Hunger Games, Thor, and more. Amazon and Epix have announced that this is a multi-year licensing deal. Amazon Prime Instant Video is available as one of many perks of the $79 per year Amazon Prime membership. The Epix titles will be available 90 days after they appear on Epix VOD. Netflix had previously held an exclusive license for Epix content, which has now expired.
Amazon recently also announced partnerships with NBCUniversal, MGM, and Paramount.
Read More

| Amazon


Posted by Paul Hamilton Categories: First Person Shooters, PC, PlayStation 3, Release Dates
Midway announced today in a press release that the PlayStation 3 version of Unreal Tournament 3, originally scheduled to release with the PC version this November as a timed console exclusive, isn't expected to be released until the first quarter of 2008. David F. Zucker, president and CEO of Midway, said he regretted having to lose the holiday sales from the delays but said, "[W]e remain confident that our technology strategy and product plan position us to grow both revenue and market share as we move into the heart of this console cycle."
Developer Epic Games' Mark Rein said in a forum post that the press release included UT3 as an obligation to investors and said that he was still optimistic about a 2007 release, but that they wouldn't ship until the game was ready and "the best game (they could) deliver." He also confirmed that the PC version, due out in November, was still on schedule to ship as planned.
Read More

| Midway Press Release via Joystiq

Posted by Chris Pereira Categories: Features, MMORPG, PC, Screenshots
We've got an exclusive first look at some of the friendly NPCs you'll be meeting along the way in your journey through Guild Wars: Eye of the North. Eye of the North is the first expansion in the Guild Wars series – prior GW titles were standalone, but connected with one another, whereas Eye of the North will require you to own a previous GW campaign. The prerelease bonus pack is now available, with the game's release set for August 31.
Check after the break for the first ever look at these friends from Eye of the North - longtime Guild Wars fans might spot a familiar face.

Posted by Chris Pereira Categories: Action, Konami, PlayStation 3, Trailers
At the 20th anniversary celebration for Metal Gear Solid, Hideo Kojima presented a 15-minute long demonstration of the upcoming PS3 exclusive(?) Metal Gear Solid 4. It's all real time, and actually being played – and considering the game won't be out until early next year, there's still time left for Konami to make it look even better.
Dare I say it? Gears of War, eat your heart out.
Check out the HD version of the trailer here.

Posted by Chris Pereira Categories: PlayStation 3, Rumors, Xbox 360
They should have just said, "No comment."
Website Digital Spy tried to squeeze an answer out of Konami regarding an issue that's pretty significant to the console wars and (much less importantly) the fanboy wars: is Metal Gear Solid 4 coming to the Xbox 360? While they were unsurprisingly not able to get a straight answer out of Konami, they were told that the rumors are "speculation." That's not a rounding endorsement that the game will be seen on Microsoft's console anytime soon, but it also isn't the typical, "We currently only have plans to bring game X to the PlayStation 3." This is bound to only add fuel to the flames of the already rampant rumors.
While Hideo Kojima has time and time again said that he wants rumble, the game is also being designed specifically for the PS3. But, that still doesn't shoot down the possibility of an Xbox 360 port – my guess is that this is an issue of timed exclusivity. The game will be released on the PS3, and then at a certain point – maybe six months – Snake and company will be released on the 360.
Read More

| Digital Spy

Posted by Michael Cardiff Categories: Action, PlayStation 3, Xbox 360
If Destructoid knows their stuff (and they've broken several exclusives in the past!), then Konami has done a 180 on their previous policy and will be bringing MGS4 to the 360, eventually that is. According to poster Ron "Greybush" Workman, MS and Konami have just inked a deal to bring the title to the 360 roughly a year after it debuts on the PS3. The 360 version will supposedly included added extras not available on the PS3 disc. While it's not the system-killer that some posters are implying, the continual loss of exclusives from Sony's latest console is not exactly painting a pretty picture for its future.
We'll keep this story updated as new info comes in, but for now, Ron is fiercely and actively defending his claims, so we've got to believe that he's got the inside scoop.
Read More

| Destructoid.com

Posted by Christopher Sasaki Categories: Fighting, PlayStation 3, SEGA, Xbox 360
Sega today announced that their flagship fighter Virtua Fighter 5 would no longer be exclusive to the Playstation 3. While the PS3 version launches in February, Xbox 360 owners will have to wait a few scant months until the Xbox 360 version launches some time in the summer of 2007. The announcement knocks yet another exclusive title off the PS3 list. Full details of the Xbox 360 version have yet to be announced, but one can be sure that when it ships, dedicated devotees of the series will be dissecting both console versions to determine which will be the definitive one.
Read More

| IGN

Posted by Christopher Sasaki Categories: Action, Ubisoft, Xbox 360
1up is reporting that the October issue of Electronic Gaming Monthly will officially confirm that Ubisoft's next-generation action game, Assassin's Creed, will be coming to the Xbox 360. The post on 1up indicates that word from Ubisoft's PR will come soon to fill gamers in on all the details. The latest issue of the UK's 360 Magazine also features Assassin's Creed on the cover. The story behind the game's exclusivity, or lack thereof, has been curious. Ubisoft has been very evasive about confirming the title for platforms other than the Playstation 3, but now in the past couple of days, the game gets announced for both the PC and the Xbox 360. It is possible that Ubisoft might have been negotiating exclusivity with Sony and things fell through. It is also possible that the title was never intended to be exclusive and Ubisoft had other motives in keeping the other versions secret until now.
Read More

| 360 Magazine UK
Read More

| 1up

© Gear Live Inc. – User-posted content, unless source is quoted, is licensed under a Creative Commons Public Domain License. Gear Live graphics, logos, designs, page headers, button icons, videos, articles, blogs, forums, scripts and other service names are the trademarks of Gear Live Inc.