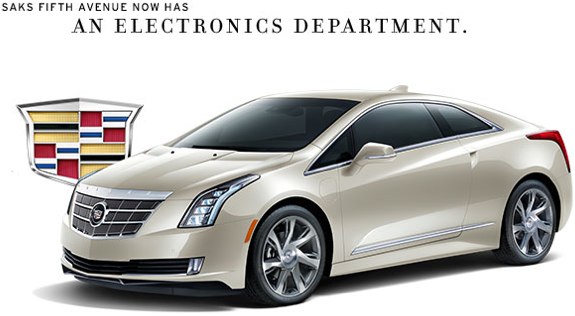 The next big thing from Cadillac will be the release of its ELR, and it looks like Saks Fifth Avenue of all companies gets the first crack at selling a limited edition model of the new electric vehicle. The Saks version of the Cadillac ELR is so limited that there will only be 100 of them made. For the privilege of being 1 of 100, you get the Cadillac ELR in White Diamond with your choice of Light Cashmere or Jet Black interior. You also get a premium 240V charging station and included installation service.
Wanna get your hands on one? You'll have to pick up the phone and dial 855-SAKS-CAD to place a special order. The dedicated order line is open now, and will stay open through January 10th. No word on if the limited model will see a price increase from the standard starting Cadillac ELR MSRP of $75,000. All special edition vehicles will be available for delivery in March 2014.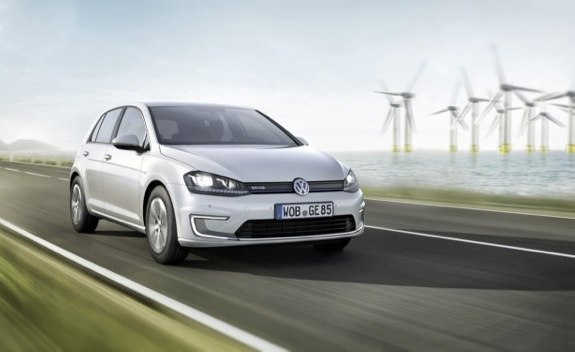 We've been watching the progress of Volkswagen's Golf Blue-e-motion electric car for a couple of years now, and are excited to report that the vehicle is finally set for release. The German automaker says we should expect to see it arrive Stateside sometime between late 2014 and early 2015. Expect features like LED headlamps, a quick charging battery that can go from empty to 80% in about 30 minutes, and a range of 118 miles on a full charge. Oh, and zero-to-60 MPH in ten seconds. What do you think? Is a Volkswagen EV for you?
Read More

| Volkswagen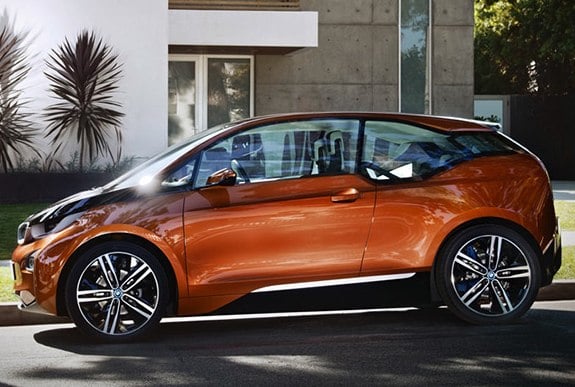 If you're looking for a luxury EV and want a more established name than Tesla, BMW has entered the fray with the i3. In fact, the BMW i3 is both the first EV from the company, as well as a platform to build on for the future. The i3 will be priced at $41,350 when it goes on sale in the US in Q2 2013, although, like many electric vehicles, it isn't for everyone.
While it isn't the most expensive EV on the market, it also costs well above what the typical car buyer pays for a new vehicle. Also, range anxiety will be a problem for some as well, as a fully-charged BMW i3 will only get you 80-100 miles. If that worries you, you can opt for the 650cc two-cylinder generator add-on, that makes the i3 similar to a Chevy Volt, letting you get extra range through using gasoline. At 170 horsepower coupled with 184 pound-feet of torque, you'll be able to go from zero to sixty in seven seconds.
BMW definitely knows how to make a car, and for EV enthusiasts who've grown weary of the odd space-age concepts found in some other car manufacturer lines, could be a breath of clean, fresh, environmentally-safe air.
Read More

| BMW i3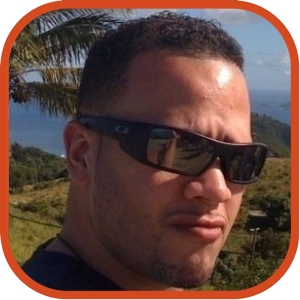 Posted by Jason Diaz Categories: Transportation, Videos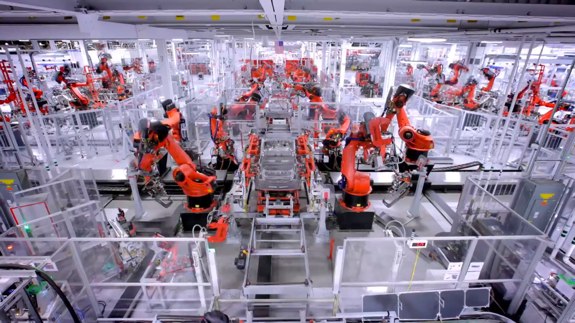 Here is a detailed inside look of how the famed all-electric battery powered Tesla Model S car is made. It's an automotive robot car manufacturing plant literally straight out of the future. Check out the video!
Click to continue reading An inside look at how robots birth the Tesla Model S [Video]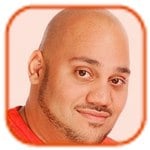 Posted by Andru Edwards Categories: Transportation, Videos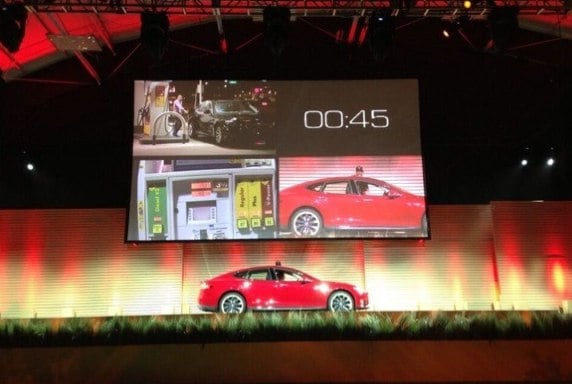 Last night Tesla CEO and founder Elon Musk teased that the company would show off its battery swap service this evening, and lived up to the promise with an impressive demonstration. Tesla owners will be able to pull into a battery swap facility with their charge is running low, and a staff member will swap out the low battery with a full one. The kicker here is that the swap is performed faster than it takes to fill an empty gas tank at the pump--less than 90 seconds. Owners don't need to leave their vehicles, and the service is priced to be competitive with gas station services. The first swap stations will cost about $500,000 to build, and will appear in some of the busier Tesla corridors, including I-5 in California.
Swapping will take 90secs. You'll never get out of your car. Return the pack on your journey back or keep it & we'll bill you the difference

— Tesla Motors (@TeslaMotors) June 21, 2013
Check out the video after the break for the live demo, recorded from the crowd.
Click to continue reading Tesla shows off Model S battery swapping service [Video]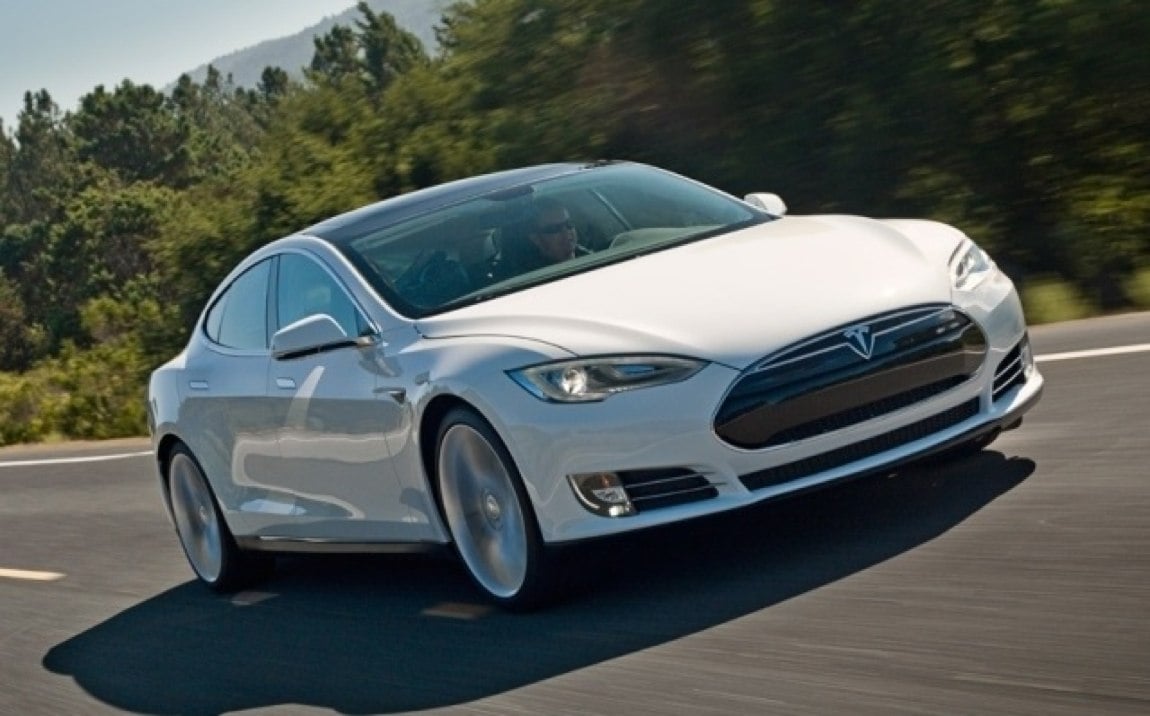 Tesla will be showing its new technology that allows Model S owners to swap battery packs in their vehicles as its design center in California on June 20th. CEO Elon Musk made the announcement on Twitter, reinforcing previous statements that Tesla would allow its customer to driver longer distances without the need to wait for the battery to charge at a Supercharger location.
We aren't sure if this applies to current Models S cards, or if this is a redesign that will be part of future models. Apparently, switching out the batteries takes just minutes--about the same amount of time that it takes an average car to be filled up with gas.
Live pack swap demo on Thurs night at 8pm California time at our design studio in Hawthorne. Seeing is believing.

— Elon Musk (@elonmusk) June 18, 2013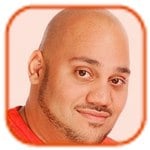 Posted by Andru Edwards Categories: Corporate News, Transportation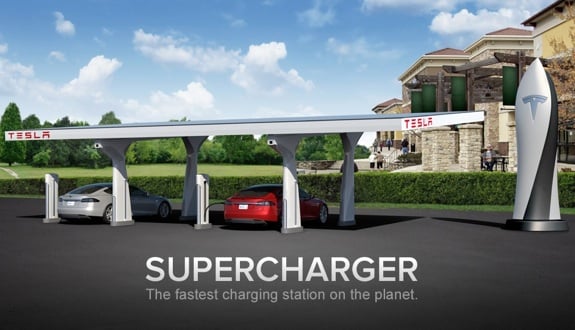 At the D11 conference, Tesla CEO Elon Musk just announced a major expansion to the Tesla Supercharger network. According to Musk:
"There's going to be a dramatic acceleration of the Supercharging network. By the end of next month, we'll triple the Supercharger coverage area. There's a map that'll go live tomorrow. By the end of this year, you'll be able to drive from LA to NY just using the Supercharger network. We're improving the density of Superchargers in well-traveled routes, as well as the overall coverage area."
This is huge, as there is always range anxiety for owners of vehicles that are 100% powered by electricity. Rapid expansion of Tesla's Supercharger network is essential to curbing that feeling. Tesla Model S owners using the Supercharger can go from 0% to 80% charged in 30 minutes. Of course, the Model S is a very expensive vehicle, but getting Superchargers in place for when Tesla expects to have a $30,000 range vehicle for sale (in about three years, according to Musk,) will go a long way towards buyer confidence.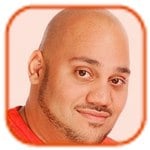 Posted by Andru Edwards Categories: Product Reviews, Transportation, Videos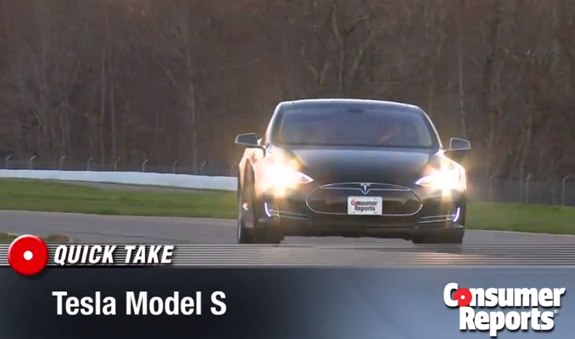 The Tesla Model S has just received the highest form of praise from Consumer Reports--best car it has ever tested. That is quite an achievement, and an amazing vote of confidence for the small California-based car manufacturer. Consumer Reports even made sure to reiterate that it didn't just mean best electric car, but rather, the Tesla Model S was simply the best car Consumer Reports has ever tested, period. Standout features like a battery that allows the driver to go 200 miles before needing to be recharged (although that is a $10,000 add-on option,) incredible handling due to the weight and low placement of the battery, and the ability to go from 0-60 in 5.6 seconds. The vehicle tested would retail for $89,650, and to be honest, we'd expect a car that costs that much to be in the running for "best car tested" in any media outlet.
Get a look at the Consumer Reports Telsa Model S video review after the break.
Click to continue reading Tesla Model S Consumer Reports review: Best car we have ever tested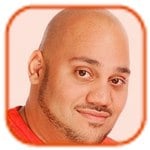 Posted by Andru Edwards Categories: Features, Product Reviews, Transportation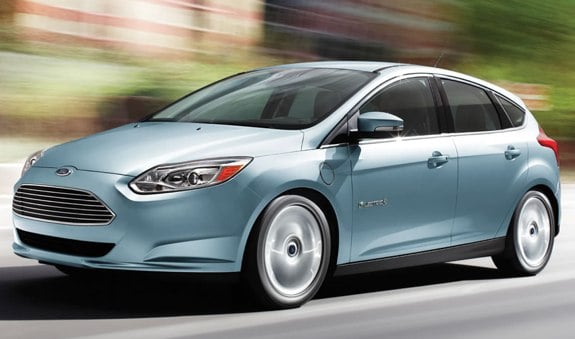 The 2012 Ford Focus Electric is the very first all-electric car released by the company, and is marketed as America's most fuel-efficient five-passenger vehicle, what with it's 110 MPGe city rating (99 MPGe highway) and up to 76 mile range on a single charge. We were able to spend a week with the 2012 Ford Focus Electric, and we're here to report back with our thoughts. Is it a worthy contender in the electric car movement? Read on.
Click to continue reading 2012 Ford Focus Electric review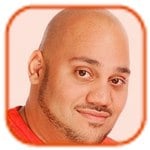 Posted by Andru Edwards Categories: CES, CES 2013, Corporate News, Transportation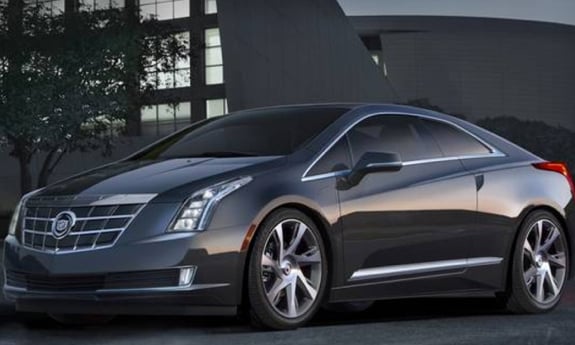 General Motors unveiled the long-awaited 2014 Cadillac ELR this week, the first plug-in extended range EV hybrid for the brand. For all intents and purposes, the ELR is a Chevy Volt that's been souped up with Cadillac luxury touches. Originally revealed as the Cadillac Converj, the ELR will feature a redesigned interior cabin that will supposedly define future Cadillac models, with features like Regen on Demand buttons on the steering wheel that let the driver capture the energy generated by the vehicle's momentum, conserving it for a bit more battery juice. The ELR also packs in the awesome Cadillac CUE infotainment dashboard system. The vehicle puts out 207hp, more than 25% more than the Chevy Volt. No final word yet on EV range, though, but the Volt gets about 35 miles before gasoline kicks in, and the ELR is a bit heavier. GM says that production on the ELR is set to begin later this year in preparation for a 2014 North American launch.
Click to continue reading GM reveals the Cadillac ELR plug-in hybrid EV
Read More

| GM

© Gear Live Inc. – User-posted content, unless source is quoted, is licensed under a Creative Commons Public Domain License. Gear Live graphics, logos, designs, page headers, button icons, videos, articles, blogs, forums, scripts and other service names are the trademarks of Gear Live Inc.