Posted by Alex Lifschitz Categories: Apple, Cell Phones, Editorial, Features, Handhelds, Rumors,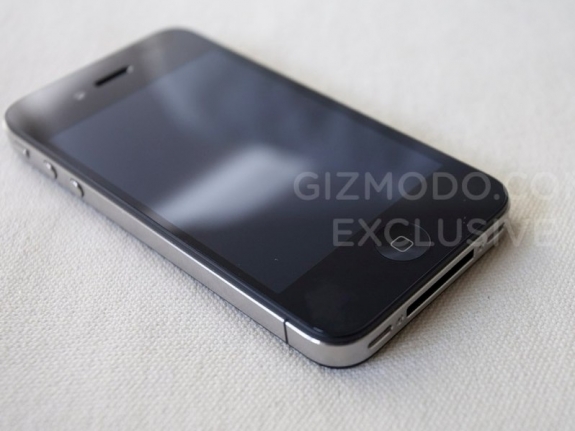 I'm a pretty crappy journalist.
I do it in my free time, and for the most part, I'm an opinions and hands-on writer. I don't go monstering around the nation's capital with a fedora and notepad, and I rarely find myself in a position where I have to probe into anything that matters past an arbitrary release date. I don't always fact check if I'm not making accusations.
But I know a scummy move when I see one. And Gizmodo's actions in the iPhone HD prototype debacle have been consistently unethical, unprofessional, and, yes, illegal.
It sucks. Gizmodo's parent company, Gawker Media, is home to a lot of great blogs and great people – people who seem to have some professional standards. But in the face of such reprehensible journalism, Gizmodo has been inexplicably wearing their tarnished reputation from this saga as if it were some kind of badge of pride. I'm sure they have lawyers going over every step of their story, but how someone in their legal or PR departments could have greenlit this is really beyond my comprehension.
Before I get into the ethical issues of yellow journalism, I think it's important we establish a fact pattern and what I hold to be the optimal course of actions they could have taken through this whole sordid affair. Join me while I use my rudimentary Google-fu to make my case against the actions of nearly all parties involved.
Click to continue reading Opinion: Apple, iPhone 4, and the Case against Gizmodo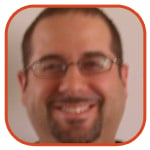 Posted by David Torres Categories: Editorials, Movies, Marvel Comics,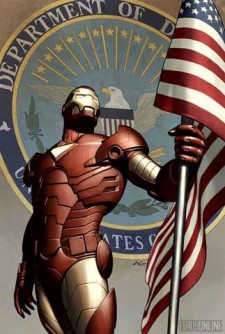 I finally got Iron Man on DVD the other day. Whenever I get a DVD of a comic book movie I ALWAYS get the double disc set because of the extras. I saw when I was ordering it online that this DVD had a history of the character in comics. I love comics and I love history so this was a win-win situation.
So I sat down one night and began watching the extras first before I even watched the film. I saw the film in the theater, so I could wait until I saw the extras first.
Click to continue reading Iron Man: Warmonger or American Hero?
Posted by Sal Traina Categories: Editorials, Elections, Media,
Republican Vice Presidential nominee Sarah Palin has been found in an inquiry that she abused her power as governor to have her former brother-in-law fired as a state trooper. This is going to hurt the already struggling McCain/Palin ticket. The story is growing as I type, and I'm noticing the major media networks are in a frenzy to give you the good news. I think it's interesting that's it's already huge news. Why did it take the media nearly a year to finally start talking about Democratic presidential nominee Barack Obama's past work with ACORN, and his radical ties?
Click to continue reading Sarah Palin Abused Power As Governor
Posted by Edie Sellers Categories: Internet, Namco, Politics, Release Dates, Rumors, Xbox, Xbox 360, Xbox Live, Xbox Live Arcade, Xbox Live Marketplace, GamerAndy,
It's a veritable cornucopia of co-hosts, as Andy, Hawkes, Edie and Steve519 (from XBLRadio) initially intend to talk up this week's gaming news but instead delve deep into what we think is a growing plague on the landscape of podcasting: Corporate Lapdoggery. Yes, this is the episode where we pretty much rip apart Microsoft's MVP program and pretty much expect we'll be banned from all Microsoft events from now on.
We didn't want to do it, but it had to be done. What can I say, kids, after months and months of everyone thinking it, someone had to pipe up and say the emperor has no clothes.
Just be warned, we'll say a lot of stuff that will make us enemies, but we believe we are firmly on the side of truth, fairness, and the open exchange of information. We believe that you should be able to trust podcasts—any podcast—as much as you trust your local newspaper. Is that too much to ask? And even though we'll probably take a lot of heat for this, we'd rather be dead right than alive and wrong.
AND!! There's a contest for Halo2 and Shadowrun for Vista and Stalker for the PC (XP or Vista). Just listen before the first break and the end of the show to find out how to win!
© Gear Live Inc. – User-posted content, unless source is quoted, is licensed under a Creative Commons Public Domain License. Gear Live graphics, logos, designs, page headers, button icons, videos, articles, blogs, forums, scripts and other service names are the trademarks of Gear Live Inc.