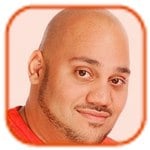 Posted by Andru Edwards Categories: Handhelds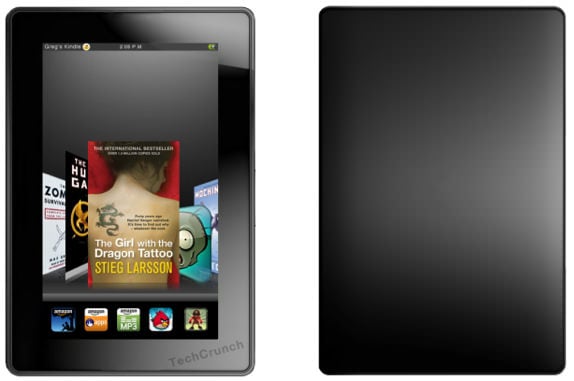 Looks like Amazon has decided to call their upcoming tablet the "Kindle Fire." That news comes from MG over at TechCrunch, who was given then info by unnamed sources. In addition, our pal Ryan from GDGT has posted information about why the Kindle Fire will so closely resemble the BlackBerry PlayBook. As it turns out, the group that typically handles the Kindle design, Lab 126, wasn't used. Instead, since Amazon wanted to get this thing out for the holidays, it was outsourced to Quanta, the same original design manufacturer that designed the PlayBook. Amazon will be holding a press conference on Wednesday to announce the Kindle Fire, and we'll have all the details right here as it happens.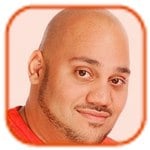 Posted by Andru Edwards Categories: Handhelds, Rumors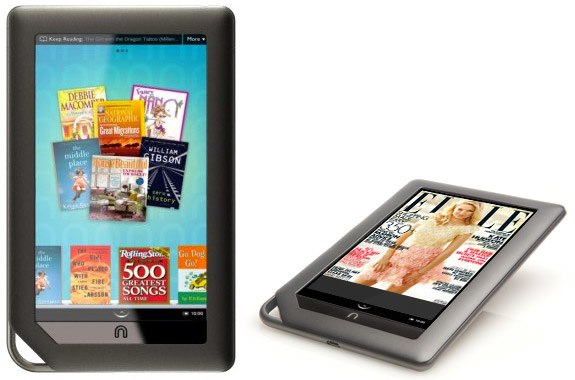 Is Barnes & Noble preparing to launch another tablet under the Nook name? Rumor has it the company will launch a new, pricier Nook Colors this year.
According to a tip obtained by the Digital Reader, B&N will launch a $349 tablet that could be named Acclaim. The Nook Simple Touch Reader will still be offered at $139 and the Nook Color will stay at $249. The tipster didn't offer any information on the specs of the device, but said the tablet would launch in the next quarter, likely in some time in October.
The Digital Reader also pointed to a tablet it saw on a slide from a Barnes & Noble company presentation with the codename Encore, but speculated that this is an updated version of the current 7-inch Nook Color.
Click to continue reading Barnes & Noble set to launch a new Nook Color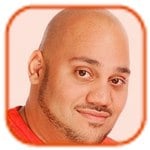 Posted by Andru Edwards Categories: Handhelds, Internet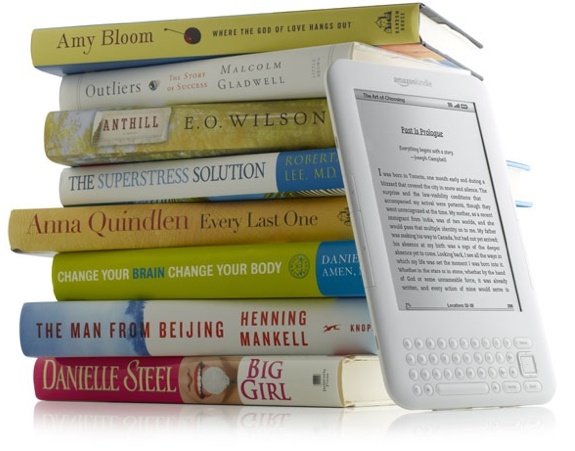 If you've got an Amazon account and use a Kindle (or a Kindle app,) you're gonna wanna go pick up a library card if you don't already have one, and it's now possible to check out Kindle eBooks from over 11,000 library Web sites. All you need is a valid library card, and you are good. eBooks work similar to library books--in other words, they are free to borrow, but they expire after a certain amount of time, and the libraries only have a limited number of each eBook available, so you may have to wait until it's "returned" by another user before you can check out that title. Once you decide what you want to borrow, you download the copies over Wi-Fi or USB.
When you borrow a Kindle public library book, you'll have access to all the unique features of Kindle books, including real page numbers and Whispersync technology that synchronizes your notes, highlights, and last page read. After a public library book expires, if you check it out again or choose to purchase it from the Kindle store, all of your annotations and bookmarks will be preserved.
Once your expiration date hits, you can just borrow the book again, or purchase it from the Amazon Kindle store, and any notes, highlights, last pages read, etc. will all be saved and synched.
Read More

| Amazon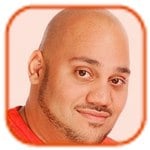 Posted by Andru Edwards Categories: Full Episodes, Gizmatic, Features, Podcasts, Videocasts, Videos
In this episode, we introduce you to Gazelle. Gazelle will buy back your used electronics - things like iPads, cellphones, digital cameras, iPhones, and more - and will send you money in exchange for your products. They even send you a box so that shipping is free. We chat with Gazelle about how they work, and also when the best time to sell gadgets happens to be. If you've got old devices that you'd like to trade in for cash, head on over to Gazelle and check out how much you can get for them!
Big thank you to GoToMeeting and JackThreads for sponsoring the show - be sure to check them out! As for JackThreads, we've got exclusive invite codes that give you $5 to use towards anything you'd like.
[Camera credit: Taylor Peterson]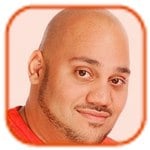 Posted by Andru Edwards Categories: Apple, Internet, Software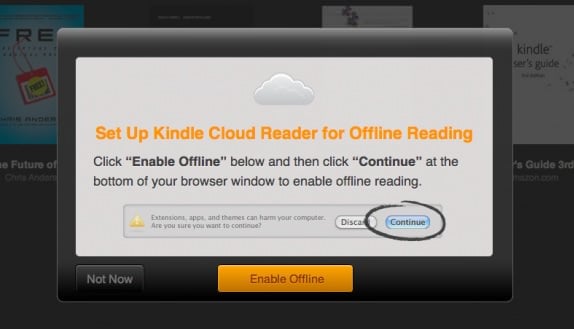 Amazon on Wednesday unveiled its Kindle Cloud Reader, an HTML5-based reading app accessible via the Web.
The feature is accessible at amazon.com/cloudreader and provides access to e-books through the browser, offline and online, with no downloading or installation required, Amazon said. Cloud Reader will automatically sync with other Kindle apps, allowing you to start reading on the Web and pick up on an iPhone or Kindle, for example. Books that you are reading will automatically be made available for offline use.
At this point, Kindle Cloud Reader works with Safari on the iPad and desktop and Google's Chrome.
Click to continue reading Amazon Kindle Cloud Reader is an Apple-circumventing HTML5 browser app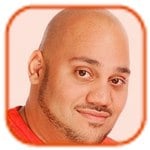 Posted by Andru Edwards Categories: Handhelds, Hot Deals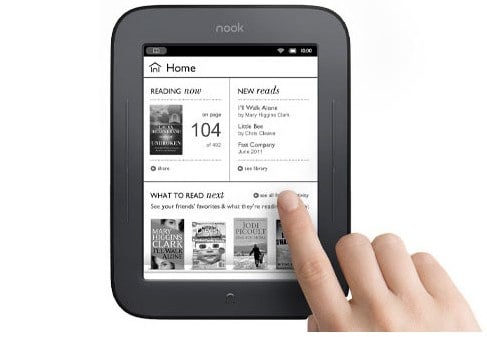 Interested in a back-to-school e-reader, but you're not sure which one to buy? Barnes & Noble made a case for the Nook on Monday, with $100 in free books for the returning student.
B&N said that customers who purchase a new Nook from today until Sept. 11 will receive $100 in free books and study tools, specifically a free collection of 12 free classic books and 12 SparkNotes study aids.
The books will help any aspiring literature major, and include A Tale of Two Cities, Beowulf, Ivanhoe, Crime and Punishment and The Portrait of the Artist As A Young Man. The SparkNotes guides include To Kill a Mockingbird, The Great Gatsby, The Catcher in the Rye, and Harry Potter and the Deathly Hallows, B&N said.
Click to continue reading Barnes & Noble Nook Back to School deal includes $100 worth of ebooks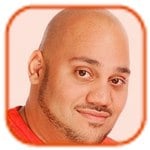 Posted by Andru Edwards Categories: Full Episodes, Gizmatic, Features, Handhelds, Podcasts, Product Reviews, Videocasts, Videos
We talk to Michelle Warvel, the Barnes and Noble Nook User Experience and Design Lead at GDGT Seattle. Michelle talks to us about the new Nook Simple Touch Reader, the first real mainstream touchscreen e-ink ebook reader to hit the market, shows how it all works, and then tells us about how they settled on the unique shape and design of the Simple Touch Reader product. We will have more videos from the GDGT event.
Big thank you to Carbonite and JackThreads for sponsoring the show - be sure to check them out! Carbonite offers off-site backup of your computer, and you can get two free months (no credit card needed!) by visiting Carbonite and using promo code TPN. As for JackThreads, we've got exclusive invite codes that give you $5 to use towards anything you'd like.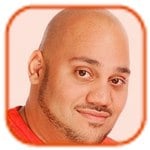 Posted by Andru Edwards Categories: Apple, Handhelds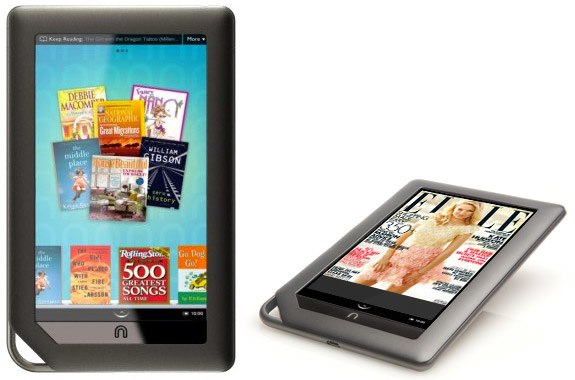 The increase in U.S. adults who own e-readers is outpacing the growth of tablet owners, according to a new phone survey by the Pew Internet Project.
Adults who owned ereaders like Amazon's Kindle and Barnes & Noble's Nook doubled from 6 percent of the U.S. adult population in November 2010 to 12 percent in May 2011, according to the survey of 2,277 respondents aged 18 and over. The survey was conducted in both English and Spanish.
Over the same period, the share of adults who said they owned a tablet such as Apple's iPad grew as well, but by just 3 percentage points. About 5 percent of respondents in an earlier Pew survey from November of last year said they owned a tablet, while 8 percent said they did in the most recent one, conducted between April 26 and May 22.
Click to continue reading E-readers are beating tablets in US adoption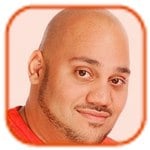 Posted by Andru Edwards Categories: Handhelds, Rumors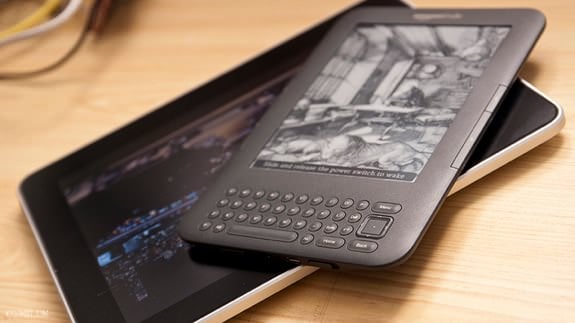 Rumors that Amazon well be releasing a Kindle tablet are looking a bit more clear, with a report saying that the company is actually working on two different tablets, according to Boy Genius Report.
An entry-level tablet codenamed Coyote will be powered by Nvidia's dual-core Tegra 2 mobile platform, while a more powerful device codenamed Hollywood will sport Nvidia's upcoming quad-core "Kal-El" chip, the website reported Monday, citing a "tipster."
The source did not provide screen-size details, according to BGR.
The processor details put the theoretical release of the rumored Hollywood tablet at no earlier than the second half of 2011. Nvidia's Kal-El upgrade to its Tegra lineup isn't expected to be released until then.
Kal-El promises a significant boost to Tegra. The System-on-a-Chip (SoC) for mobile devices like tablets and smartphones boasts a 1.5GHz, quad-core ARM Cortex-A9 central processor and a 12-core Nvidia graphics processor that's purported to deliver five times the performance of the GeForce GPUs in the Tegra 2 SoC.
Click to continue reading Amazon working on two Android tablets, codenamed "Coyote" and "Hollywood"?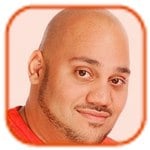 Posted by Andru Edwards Categories: Handhelds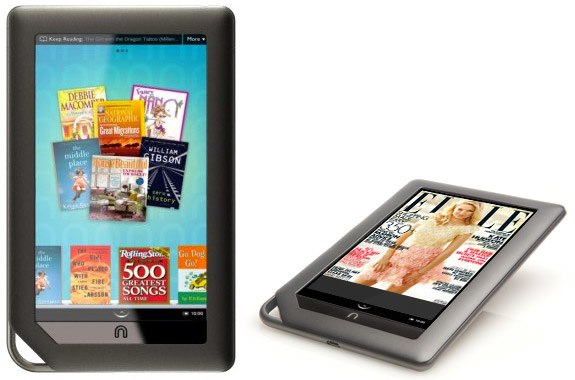 Barnes & Noble has sent out invitations to a May 24 event in New York City to announce a new e-reader device, most likely a new Nook.
Barnes & Noble has not indicated what the event will cover, with PR firm Fleishman refusing to take a page from Apple's playbook and tease audiences with what the announcement could include.
However, in a May 4 10K filing, Barnes & Noble disclosed that the May 24 announcement would indeed be an e-reader. "In a meeting with investor analysts on May 4, 2011, Barnes & Noble, Inc. (the "Company") indicated it expects to make an announcement on May 24, 2011 regarding the launch of a new eReader device," the company said, without elaborating.
Barnes & Noble now represents more than 25 percent of all of the U.S. market for e-books, more than the company's share of physical books, and it sells twice the number of e-books as physical books, at least online. The company exceeded its sales plans for e-book sales during the company's most recent quarter.It is the fourth straight quarter of topline growth exceeding 50 percent since selling the Nook in 2009.
As an e-reader with tablet functionality, the Nook wouldn't seem to have many features that it lacks compares to other e-readers. The Nook is available in color, and in both Wi-Fi, and in 3G, although speculation is that version is dying.
"It remains early in the development of the digital reading market," said William Lynch, the chief executive of Barnes & Noble, in a conference call on Feb. 22.
What could Barnes & Noble offer, perhaps in a Nook 2?
Click to continue reading Confirmed: Barnes & Noble will launch new Nook e-reader on May 24
© Gear Live Inc. – User-posted content, unless source is quoted, is licensed under a Creative Commons Public Domain License. Gear Live graphics, logos, designs, page headers, button icons, videos, articles, blogs, forums, scripts and other service names are the trademarks of Gear Live Inc.