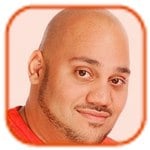 Posted by Andru Edwards Categories: Features, Reviews, Third Person Shooters, Xbox 360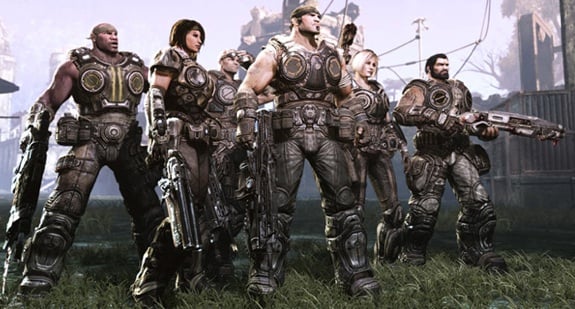 "Gears of War 3," the final installment in the Gears of War trilogy, is slated to hit store shelves on September 20, bringing the war between The Coalition of Ordered Governments (COG) and the Locust Hoard to its conclusion. However, you don't have to wait until the fall to play the game; developer Epic Games has given those who purchased "Bulletstorm: Epic Edition" or pre-ordered "Gears of War 3" a chance to take the online multiplayer for a spin. New and returning gamers will appreciate all the new weapons, characters, and the smooth online experience.
The "Gears of War" beta comes with a purpose. Besides letting gamers preview the title before its release, Epic Games is using it to test its new dedicated online servers. The studio is also looking to iron out any bugs, glitches, and exploits that plagued the previous series entries.
The gameplay of "Gears of War 3" multiplayer remains mostly the same, but it incorporates new weapons, maps, game modes, and game play mechanics. Gamers will continue to strategically go in and out of cover to get a better position for the kill.
Click to continue reading Gears of War 3 beta review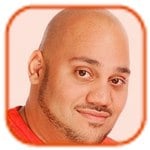 Posted by Andru Edwards Categories: Cell Phones, Google, Handhelds, Product Reviews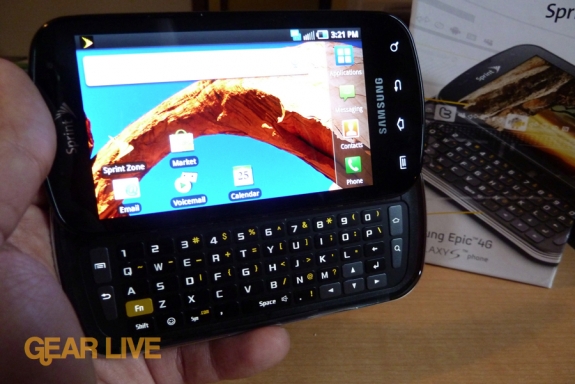 The Samsung Epic 4G is the second phone from Sprint to take advantage of their speedier 4G service, the original being the EVO 4G. The Epic 4G is part of Samsung's Galaxy S line of Android smartphones, although visually it's a departure from others like the Samsung Captivate, Fascinate, and Vibrant from other carriers. You do still get the TouchWiz 3.0 interface, 1GHz Hummingbird processor, and the 4-inch Super AMOLED display. So what's different, aside from the phone being able to access Sprint's 4G network? Well, it's a Galaxy S phone with a full slide-out QWERTY keyboard. So, is it worth your time—and more importantly—your money? We've got our full review for you, so click on through.
Click to continue reading Epic 4G review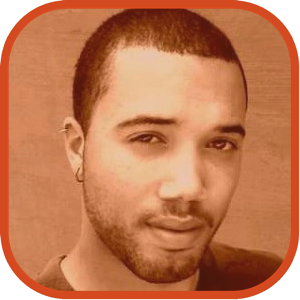 Posted by John Kilhefner Categories: Cell Phones, Handhelds, Video Games, Videos
If you've seen the new Samsung Epic 4G commercial then you might have been fooled into watching the whole thing thinking it was a new Halo: Reach commercial (raises hand). The similarities are probably not a coincidence considering Halo: Reach is set to be the biggest game of the year, and all eyes are on it right now. Knowing this, Samsung could have purposely chosen to borrow the money making look of Master Chief.
The start of the ad depicts a character bearing a strong resemblance to Halo's Master Chief. The pseudo Chief is then chased by an alien space craft which bombards the Spartan-like clone with some heavy missile fire. Unmasking himself, the Samsung's Spartan hops into his own aircraft, epic chase ensues. The terrain containing the massive battle is then revealed to take place in the palm of your hand - the slogan for the theater-like experience promised by the Samsung Galaxy S. All Halo inspired themes aside, it's a pretty cool commercial, though you have no clue what it's about until the very end. Microsoft states that "the commercial in question is not sanctioned by Microsoft." However, whether or not Microsoft will want to have the look alike Master Chief hero pulled from the air is not known at this point.
Check out the ad for yourself below.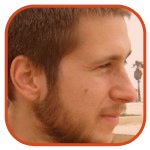 Posted by Brandon Gribin Categories: Action, Downloadable Content, Microsoft, Xbox 360, Xbox Live Arcade, Xbox Live Marketplace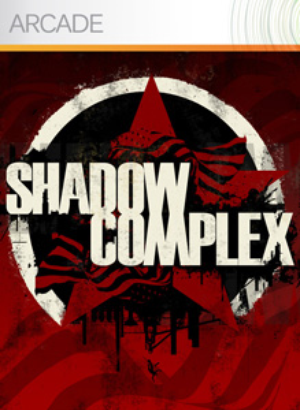 Whatever line there was between retail games and downloadable titles has essentially been torn down.
You can now download full retail games straight to your console thanks to the new Xbox 360 Dashboard Update. And the Xbox Live Summer of Arcade has been rock solid.
But wait. There's more.
The final release of Summer of Arcade hits this week - on Wednesday precisely. And it's been getting stellar reviews.
IGN calls it "one of the best games yet in 2009" - that's out of all games, not just XBLA titles. MondoXbox says it's"capable of rivaling even many of the retail games out there."
Shadow Complex further blurs the line between retail and downloadable games - if not completely destroying that line.
Shadow Complex is a Metroid/Castlevania-style game that features 2.5D side-scrolling action gameplay. Based on the praiseworthy reviews, this one sounds like a winner.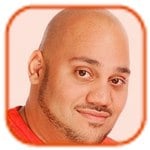 Posted by Andru Edwards Categories: Action, CAPCOM, Fighting, Release Dates, Retro, Xbox Live Arcade, Xbox Live Marketplace

The second annual Summer of Arcade kicks off on July 22nd, bringing with it one of the most hotly anticipated games to hit the Xbox Live Arcade: Teenage Mutant Ninja Turtles: Turtles in Time Re-Shelled for 1200 Microsoft Points. Over the course of the following four weeks, the excitement continues. Here's a look at the schedule for the 2009 Summer of Arcade:
July 22: Teenage Mutant Ninja Turtles™: Turtles in Time Re-shelled 1200 Microsoft Points
(Ubisoft Singapore®/Ubisoft®): Cowabunga dude! Marking the franchise's 25 anniversary, everyone's favorite Teenage Mutant Ninja Turtles game is back with a brand new look in "Teenage Mutant Ninja Turtles: Turtles in Time Re-Shelled." The arcade classic has been revamped with all new 3D graphics, but the same classic beat 'em up gameplay.

July 29: Marvel vs. Capcom 2 1200 Microsoft Points
(Backbone Entertainment/Capcom): One of the most popular fighting games of all time, "Marvel vs. Capcom 2," arrives worldwide on Xbox LIVE Arcade. Choose from 56 legendary characters from Marvel Comics and Capcom history, including Ryu and Wolverine. With online multiplayer over Xbox LIVE and enhanced HD graphics, decide your own dream team in the ultimate tag-team fighting experience.

August 5: Splosion Man™ 800 Microsoft Points
(Twisted Pixel Games/Microsoft): Fools they were, to tread where knowledge should stay forbidden. For what emerged was not a man - it was a Splosion Man. "And all who saw him were sploded, for he was the fire and they were but meat." Able to splode himself at will, the Splosion Man launches his way through levels as an uncontainable force. From Twisted Pixel Games, developer of the award winning The Maw™, Splosion Man will keep you on your toes as you play through more than 50 single-player levels and 50 multiplayer levels. Nominated by GameSpy, Gamespot, IGN, and 411mania, this meat-riddled splosion-fest took several Best of E3 awards including Best Platformer and Best Downloadable Game.

August 12: Trials HD 1200 Microsoft Points
(RedLynx/Microsoft): Nominated for GameSpy's Best Downloadable Game of E3 award, "Trials HD" is guaranteed to get our heart racing." Put on your helmet, and rev your way through "Trials HD," a full-featured, physics-based motorcycle racing platformer in stunning HD graphics. Tear up more than 50 tracks and test your metal in two unique game modes: Race and Skill. Create, share and download an unlimited number of free tracks with the level editor, and customize your rider to fit your personality.

August 19: Shadow Complex 1200 Microsoft Points
(Chair Entertainment and Epic Games/Microsoft): Winner of numerous Best of E3 awards including Best Downloadable Game from 1UP, IGN, GameTrailers and G4TV, "Shadow Complex" is the next evolution in downloadable games. "Shadow Complex" marries the quality and depth of a full retail title with the stunning visuals of Epic Games' industry-leading Unreal Engine 3, and a classic side-scroller. Set in the world of Orson Scott Card's best-selling novel, "Empire," Shadow Complex provides more than 10 hours of in-depth gameplay and introduces a compelling universe.
Between Turtles in Time, Marvel vs. Capsom 2, and Shadow Complex, this is going to be one expensive summer.
Read More

| Major Nelson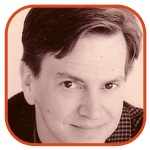 Posted by Tom Mason Categories: Editorials

It's April 1, and I think everyone knows what that means…
MARVEL COMICS will introduce a new Spider-Man one-shot: Spider-Man: Hedge Fund, a comic book that you don't actually own, can't read and will actually decrease in value.
DC COMICS will continue their corporate policy of not allowing their employees to comment on blogs or engage in internet catfights. DC employees are, however, still encouraged to dictate letters to their secretaries who will type them up on their IBM Selectrics and mail them to the local newspaper.
To compete with Zuda, MARVEL COMICS will launch a new online initiative for creator-owned comics. It'll be called Epic Fail.
PLATINUM STUDIOS has announced that they have entered into a joint venture with a pr firm to send out more press releases.
In an attempt to reach out to the digital generation, Marvel Comics will release a new X-MEN title: X-Men: Tech, which will introduce their new heroes: Twit'r, Phacebook, iPhoner, Mashed-Up, Avatard, and Utoob.
On the publication of the 39th annual edition of THE OVERSTREET COMIC BOOK PRICE GUIDE, Gemstone will publish The Overstreet Comic Book Price Guide Price Guide.
In an example of a growing trend in COMIC BOOK PIRACY, kids are illegally downloading comics from the Internet…and printing them.
STAN LEE MEDIA has announced today that they are suing everyone named Stan, Lee, Stanley, and Stan Lee.
WARNER BROS. has officially announced the Watchmen sequel: "Watchmen II: Another Thing We Do To Piss Off Alan."
A new villain based on NADYA SULEMAN will debut in Amazing Spider-Man: Doc Octo-Mom.
Don't forget to tip your waitress!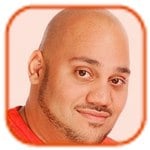 Posted by Andru Edwards Categories: Announcements, Features, Portable Audio / Video, Video Games
Remember that Gears of War 2 Zune and Game giveaway we started last week, that ran through Christmas eve? Well, we've got ourselves a winner. The winning entry can be found in this comment, left by our winner SmileyXX. We've confirmed his name and shipping address, and he will Zune
soon be enjoying his Gears of War 2 Zune 120, Gears of War 2 Limited Edition Xbox 360 game, the Aspho Fields Gears of War prequel novel, and a couple other Gears collectables.
Didn't win? Don't fret. Despite giving away a bunch of stuff over the last couple of months (the HP Magic giveaway, our HP Mini 1000 giveaway, and this Gears of War swag,) we've still got more coming at you over the next few weeks. Keep it locked on Gear Live so you don't miss it - especially if you've been eyeing a new HDTV but just haven't had the funds to pick one up. Yeah, we might be able to help you out with that dilemma.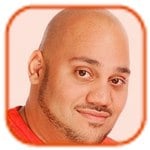 Posted by Andru Edwards Categories: Announcements, Editorial, Portable Audio / Video, Video Games
Hey, if you haven't already entered our Gears of War 2 Zune and Game giveaway, what are you waiting for? Today is the last day that we are accepting entries into that particular contest, so if you want in, you'd better head on over to the entry page for the rules. Seriously, entering is quick and easy, and you can walk away with a few hundred dollars worth of Gears of War 2 memorabilia (including a Limited Edition Gears of War 2 Zune!). Nothing to lose, everything to gain kind of thing.
Read More

| Gears of War 2 giveaway contest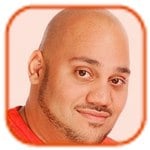 Posted by Andru Edwards Categories: High Score, Short Bytes, Announcements, Features, Home Entertainment, Podcasts, Portable Audio / Video, Video Games, Videocasts, Videos
After our last two successful giveaways (the HP Magic Giveaway and our HP Mini 1000 contest,) we just felt that we couldn't stop. After all, it's the holiday season, right? That's why we are bringing you the latest contest, where you can win:
Gears of War 2 Limited Edition for Xbox 360
Gears of War 2 Art book
Gears of War prequel novel, Aspho Fields
We're going to use the same entrance criteria that we used last time, since that seemed to work so well. Here's how to enter to win:
If you don't have one already, sign up for a Gear Live account
If you don't have one already, sign up for a Twitter account
Add the Gear Live Twitter account to your follow list
On Twitter, post a tweet about our contest and link to this page. In the tweet, include the phrase "#gearlive".
Once that is done, leave a comment here in this post with a direct link back to your Tweet. Be sure you are signed in to your Gear Live account before you leave the comment.
Here's an example of an appropriate Twitter entry:
"Entering to win a Gears of War 2 prize package! http://wg9.qlnk.net/ #gearlive"
BONUS ENTRIES: Want more chances to win? Share the link to our contests on the following sites, and leave us a comment linking to those as well:
Facebook: Shared Link
Del.icio.us bookmark
FriendFeed: Use Post a Link
Your blog: Have a site? Link to our contest on it!
Remember: The bonus entries are just that - bonus. In order to be eligible to win, you must complete the core Twitter requirements.
Now, as to the actual contest dates. The contest starts today, December 17th. You have until 11:59 PM PST on December 24th to enter your comments here on this post. We will then announce our winner, chosen randomly out of all valid entrants and bonus points, on December 25th. Good luck to all, and remember, this contest is only open to US residents.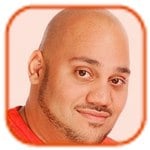 Posted by Andru Edwards Categories: Action, Corporate News, Survival Horror, Trailers, Xbox 360
It was just announced this morning by Microsoft during their GDC keynote - Gears of War 2 will be hitting Xbox 360 consoles this November. That's right kids - November 2008. You ready for this? Here is the word from Microsoft:
Providing a dramatic close to Microsoft's GDC keynote address, Epic Games Inc.'s lead designer Cliff Bleszinski announced that the epic saga of Marcus Fenix and Delta Squad continues exclusively on the Xbox 360 this fall with "Gears of War 2." This highly anticipated sequel to the 4.5 million-selling blockbuster "Gears of War" delves deeper into humanity's struggle for survival against the nightmarish Locust Horde, and promises to take high-definition visuals to a whole new level.
Check out the trailer, at the top of this post.
Read More

| Gears of War product page

© Gear Live Inc. – User-posted content, unless source is quoted, is licensed under a Creative Commons Public Domain License. Gear Live graphics, logos, designs, page headers, button icons, videos, articles, blogs, forums, scripts and other service names are the trademarks of Gear Live Inc.