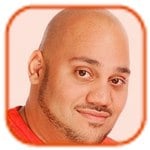 Posted by Andru Edwards Categories: Features, PC / Laptop, Product Reviews,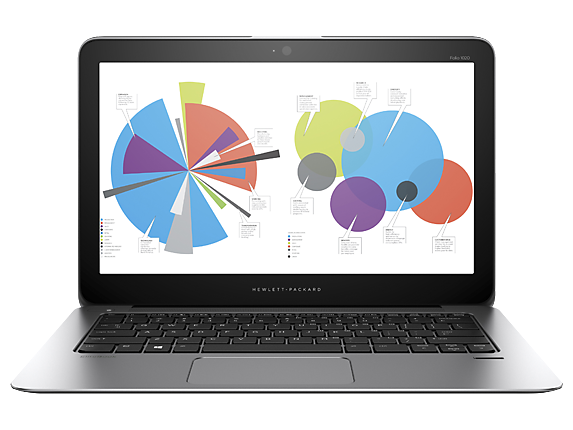 Back when we brought you our first-look at the HP Elitebook Folio 1020 G1, many pointed out just how amazing this enterprise-level notebook looked. Obviously, this line of thinking is referring to the fact that business laptops in the past have been plain, mostly matte black affairs that lack any sort of desirability from a consumer perspective. Sure, IT departments get excited about the security features and how cheap they are, but the accompanying bulk, weight, and poor battery life leave much to be desired. HP is aiming to change that with the Elitebook Folio 1020 G1, fancifying what a business laptop can be. Is it worth your attention? Follow along in our HP Elitebook Folio 1020 G1 review for the answer.
Click to continue reading HP EliteBook Folio 1020 G1 review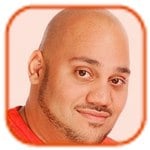 Posted by Andru Edwards Categories: PC / Laptop,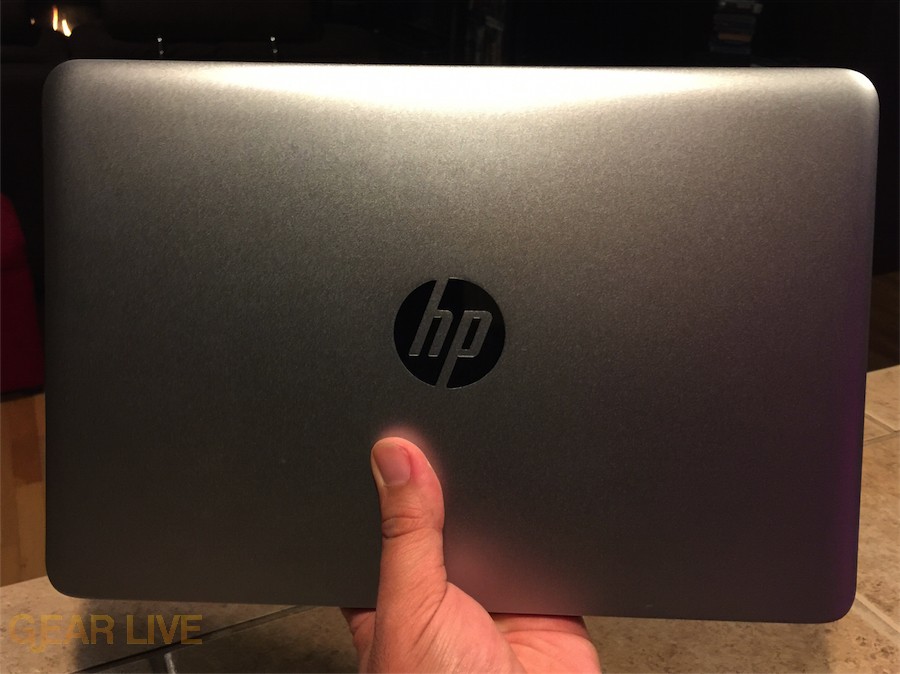 HP has announced its new super-thin notebook in the EliteBook Folio 1020. Powered by Intel's new Core M processor (which is going to lead to a bunch of thin laptops being released in the future,) the EliteBook Folio 1020 weighs in at as little as 2.2 pounds and is 15.7mm thin, depending on which model you decide to pick up. The regular model actually weighs 2.6 pounds with a 12.5-inch 1080p display and can be specced with a touchscreen display. The special edition model weighs 2.2 pounds with a body forged our of carbon fiber and magnesium-lithium allow, and sports a 12.5-inch quad HD display (no touchscreen.) Both have 8GB SAM, a 128GB or 256GB SSD, and 9 hours of battery life.
You can pick up the standard edition starting in February, while the Special Edition will be available in April. Priving has yet to be revealed for either of the two models, but if I had to guess, both will likely cost more than the MacBook Air that they look to compete with on size and shape.
While the HP EliteBook Folio won't be available for a couple of months, we were able to get one in here at Gear Live in order to bring you an advanced preview of the hardware. Check it out in our HP EliteBook Folio 1020 photo gallery.
Gallery: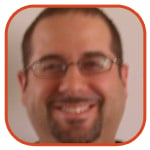 Posted by David Torres Categories: Paramount, Science Fiction,
Rating: *** 1/2 stars
(Warning: The following review contains some spoilers.)
The world of Star Trek in crisis! No, it's not on the verge of dying due to the release of this film. Instead it's on the verge of going in a whole new direction. In the 1980s, DC Comics published a mini-series entitled "Crisis on Infinite Earths". If you are a comic book fan, you are aware of this series and know that it was written in order to say goodbye to DC's old continuity and create an entirely new one. A new world was born. New stories were able to be told because the previous "universe" no longer existed. That is what has happened to the world of Star Trek.
In this film, there is a Romulan named Nero. Nero and his crew travel back in time and as a result create a new timeline. If you are a Trekker, I'm sure you remember the Star Trek: The Next Generation (TNG) episode entitled "Yesterdays Enterprise" in which the Enterprise C traveled into the future and created a new timeline. The timeline was later corrected and everything was back to normal, but that will not be the case here.
Star Trek as a franchise was certainly in a crisis prior to the release of this film. With the two previous Trek films received poorly by both fans and critics as well as the demise of the series "Enterprise" Star Trek looked dead. Many people felt that Star Trek should stay low for a while and maybe come back much later with an attempt at reviving the series. Paramount said no and went with J.J. Abrams and his crew and they have succeeded. This film was great. Tons of action; humor; heart breaking moments. I really enjoyed this film both as a fan of the franchise and as a movie on its own.
Click to continue reading Movie Review: Star Trek (2009)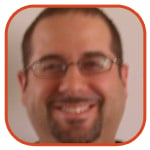 Posted by David Torres Categories: Editorials, Movies,
Yesterday during the Super Bowl we saw a commercial for the upcoming Star Trek movie. Some of the scenes were of things we saw in the previous trailer, but there was also a lot of stuff we've never seen. The scene that intrigued me the most was in the beginning which shows the young James T Kirk (Chris Pine) with a bloody nose talking to Captain Christopher Pike (Bruce Greenwood).
Pike says to Kirk that he (Kirk) always had a "hard time finding a place in this world". This seems to me that they had a relationship prior to Kirk coming on board the Enterprise. There are then scenes of a bar fight spliced in between the conversation - which is where I guess he gets the bloody nose. Pike then tells him that he can settle for an ordinary life or dare to do better.
I find this interesting that a relationship is being set up between the two. The only time the two characters met on screen was in the two-part classic "Star Trek" episode "The Menagerie". If I'm not mistaken, there was no existing relationship between the two in "Star Trek" continuity. I blogged a few months ago about the possible minor continuity error of a young Kirk knowing how to drive a car in the upcoming movie, but not being able to drive one in the episode "A Piece of the Action". I got hit hard by people saying that I should get a life, but this relationship between Kirk and Pike is a much bigger change in continuity than the car thing.
At this point, I guess we fans just have to say whatever. I would like them to stick to continuity, but if this new "Star Trek" film rocks and it does look like it will, it won't matter. It'll be a new day in the world of Star Trek and hopefully more movies with the characters of Kirk, Spock, and company.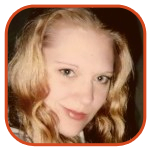 Posted by K.C. Morgan Categories: Action, Adaptation, Adventure, Science Fiction, Casting, Scripts, Upcoming Releases,
I'm not old enough to have watched the original Star Trek when it first appeared on TV…but I was around for at least some of the first episodes of the Next Generation. In fact, I've seen all those episodes. I've watched every re-run of every Trek ever created. I've seen the movies (one of them in theaters). I've played the games. I might have looked through some of the literature. And maybe I once looked up a few words in the online Klingon dictionary.
Okay, fine. So I'm a Trekkie. And that's the biggest reason why I think I may not like the new take on Trek. Is J.J. Abrams going to be the one who shoves me out of the scifi genre for good…or will he simply open the door for all the Trekkies of the future?
Click to continue reading Star Trek: Going into the Future…a Little Too Boldly?
Read More

| MSNBC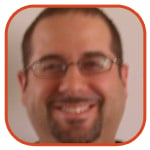 Posted by David Torres Categories: Editorials, Movies, Reviews,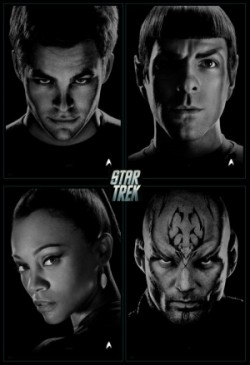 A car is moving fast through the desert. It's being chased by a motorcycle. The car is heading towards a cliff. The driver can't stop in time and jumps out of the car barely making it out. The driver is a young boy. The motorcyclist is driving a futuristic speeder. The young boy announces to the cyclist that he is James Tiberius Kirk. So opens the new trailer for next year's relaunch of the Star Trek franchise.
I wouldn't call myself a "Trekker" or a "Trekkie" (I don't know which is the preferred term these days), but I have seen a ton of Star Trek over the years.
Click to continue reading Review of 2nd Star Trek movie trailer
Read More

| Star Trek Movie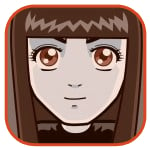 Posted by Sheila Franklin Categories: Misc. Tech, Toys,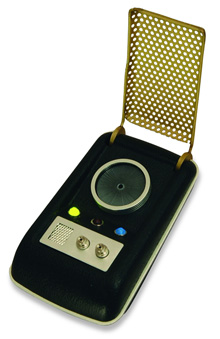 We knew someone who was such a Star Trek fan that he bought an original Communicator, at an exorbitant price we might add. While it looked kewl, it didn't really do anything. This one does. The full size classic gadget features realistic sound and lighting effects with phrases such as "Spock here, Captain."
It also has the "Hailing" function. Press a button, close the Communicator, and the Enterprise will call you back 5 seconds later. You can find them for $29.99 at ThinkGeek and then ask Scotty to beam you up.
Read More

| ThinkGeek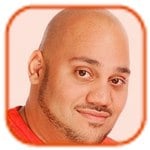 Posted by Andru Edwards Categories: Apple, Cell Phones, Corporate News, Handhelds, Software, Wireless / WiFi,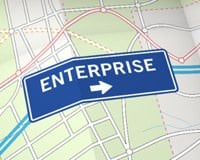 Many, many people have been waiting for official iPhone Exchange support, and Apple has finally responded. The company has licensed ActiveSync from Microsoft, which will make the iPhone fully compatible with Exchange. That means:
Push email
Push contact syncing
Push calendar syncing
Remote wipe to clear data off device if lost
All of this ActiveSync goodness will be available with the iPhone 2.0 software update, which Apple says will be released in June.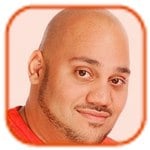 Posted by Andru Edwards Categories: Apple, Cell Phones, Corporate News, Handhelds, Software,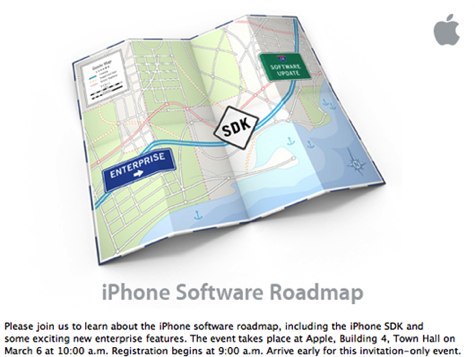 Amidst all the excitement about the new Apple announcements yesterday (Penryn Macbooks and MacBook Pros, plus iPhone 1.1.4 firmware), many were left wondering just where the heck the promised iPhone SDK had gone. After all, we'd been promised by Steve Jobs himself that it would appear in late February. As it turns out, Apple will be holding another of their Town Hall-type events on March 6, which will specifically deal with both the iPhone SDK as well as "some exciting new enterprise features." On the invitation itself, you see a Software Update sign, an SDK sign, and an Enterprise sign. Yeah, fairly vague, we know. Still, it is a promising sign. Now we just wait for March 6.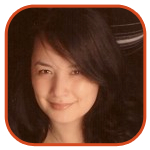 Posted by Veronica Santiago Categories: Paramount, Science Fiction, Sequels, Upcoming Releases,
Earlier this week we reported some big casting news for the upcoming Star Trek film. Actors John Cho and Simon Pegg were recently chosen for the roles of Sulu and Scotty, respectively.
Now we have word that two more actors have been lined up for the highly-anticipated Enterprise prequel. Chris Pine, who was recently seen in Just My Luck, has snagged the role of James T. Kirk. (Apparently you can find work after a Lindsay Lohan film.) Meanwhile, Karl Urban (The Bourne Supremacy) will be starring as Leonard "Bones" McCoy.
Production on the J.J. Abrams film should begin before the end of the year.
Read More

| Hollywood Reporter

© Gear Live Inc. – User-posted content, unless source is quoted, is licensed under a Creative Commons Public Domain License. Gear Live graphics, logos, designs, page headers, button icons, videos, articles, blogs, forums, scripts and other service names are the trademarks of Gear Live Inc.