Posted by Chris Pereira Categories: Electronic Arts, PlayStation 3, Xbox 360
GameVideos compiled some footage of Madden NFL 08, which you all know by now has one distinct difference between the PlayStation 3 and Xbox 360 versions – the PS3 version will run at 30 frames per second, while the 360 version will run at 60. The above allows you a pretty good look at seeing what the difference is.
Personally, I really notice the difference at 100%. That could be because I spend a ridiculous amount of time playing sports games and that sort of thing catches my eye, though. It becomes extraordinarily apparent, though, when they slow the video down to 50% and 25%. Now, you could argue that it doesn't matter what the game looks like at those speeds, but it really illuminates the difference of what you're actually looking at.

Posted by Chris Pereira Categories: Action, Driving, Electronic Arts, PC, PlayStation 2, PSP, Sports, Xbox, Xbox 360
People always ask, "Why buy the newest Madden game? They're all the same." Well, here's one very cut-and-dry reason you can use to explain: because, eventually, these game's servers get taken down. EA is planning to take down 42 games' servers on September 1 (although many of these are the same game across multiple platforms), and an additional seven on November 1. This isn't a new trend, as there's a sizable list of servers for EA games that have gone offline over time.
Apparently there really is a reason to pick up that newest Madden.
September 1, 2007 Online Service Shutdown
Arena Football for PlayStation 2
Arena Football for Xbox
FIFA Soccer 06 for Xbox 360
FIFA Soccer 06 for PC
FIFA06 for PC
FIFA Soccer 06 for PlayStation 2
FIFA Soccer 06 for PlayStation Portable
FIFA Soccer 06 for Xbox
FIFA World Cup 2006 for PC
FIFA World Cup 2006 for PlayStation 2
FIFA World Cup 2006 for PlayStation Portable
FIFA World Cup 2006 for Xbox
Fight Night Round 3 for PlayStation Portable
Fight Night Round 3 for Xbox
Check out the full list of September and November shutdowns after the break.
Click to continue reading EA Shutting Down Servers For Madden 06, NBA Live 06, And More
Click to continue reading E3 2007: Live Notes From Microsoft Media Briefing

Posted by Chris Pereira Categories: Activision, CAPCOM, E3, Eidos, Electronic Arts, LucasArts, Microsoft, Nintendo, Nintendo DS, PC, PlayStation 2, PlayStation 3, Portable/Mobile, PSP, SEGA, Take2, THQ, Ubisoft, Wii, Xbox 360
Sure, the convention is much smaller this year and all, but that doesn't mean that there aren't a ton of games to be seen. Eurogamer has posted a list of the announced lineups and then some of what you'll be seeing at E3. Nintendo, Microsoft and Sony have been quiet on what they'll be showing, so it looks like we'll need to wait until their respective showings to know for sure. The event is taking place next week, so expect it to be a busy week in news.
But please, please, please, Nintendo, show me Animal Crossing Wii. Something. Anything. Please?
Read More

| Eurogamer


Posted by Chris Pereira Categories: Driving, Electronic Arts, Nintendo DS, Nintendo Gamecube, PC, PlayStation 2, PlayStation 3, PSP, Trailers, Wii, Xbox, Xbox 360
On the heels of EA's new Madden video comes this brief look at the newest Need for Speed title, which we know next to nothing about - not a title or even the platforms it'll be released on. The video is entitled "Damage," and if you take a look at the video, you'll agree that it's an appropriate name. One of the features in the new NFS is apparently going to be the ability to rip your car to shreds in an accident, Burnout-style.
Like the Madden video before it, the game certainly looks pretty, but hopefully the game will play as well as the competition. As the video alludes, there apparently will be some sort of announcement on May 31 at the official Need for Speed website, and we'll get word of whatever that might be to you as soon as it's made available.

Posted by Chris Pereira Categories: Electronic Arts, PlayStation 3, Sports, Trailers, Xbox 360
Like Christmas or New Year's Day, each year we're presented with a new installment of Madden. Being the only NFL-branded game on the market, it's undoubtedly going to rock the sales charts later this year. But, it'll be facing some stiffer competition now that 2K Games is back (the team behind the, in my opinion, superior NFL 2K franchise) with All-Pro Football 2K8. Regardless, Madden is a force to be reckoned with, and just recently we got to see the first footage of the game.
Looks pretty sweet, but hopefully those one-handed receptions won't be commonplace. It looks like EA is feeling the competition creep up on it and will be looking to really deliver a true next-gen pigskin game later this year.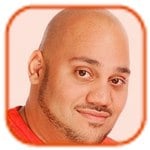 Posted by Andru Edwards Categories: Corporate News, Electronic Arts, Features, Sports
Welcomed to EA Canada, the largest interactive studio in the world. NBA Street doing very well, and we will be focusing in the next wave of games. There are three studios in Canada - EA Canada, EA Black Box, and EA Montreal. EA is focusing on new IP and game concepts. We are shown an image of the campus, which is fairly huge, including a small soccer field. Over 2,000 employees and 400,000 square feet.
EA Canada sold 1 billion worth of software. Each of the three studios has some new, original titles. Black Box has a title called Skate, which will be their Tony Hawk killer. EA Montreal has a game called Boogie hitting the Nintendo Wii. EA Playground (working title) is coming from EA Canada.
We watch a demo reel of new titles. Homecourt, NHL '07, NBA Live 07, SSX Blur, UEFA CHampions League, Skate, Army of Two, Need for Speed Carbon are shown. Quite a few of these titles are already available.
Talks about Vancouver Game Summit, bringing awareness to style and talent in the city. President of worldwide studios hits stage. Reiterates that EA Canada is the number one interactive studio in the world, and gives us the low down on why Vancouver is a fantastic place to live and do business. They have announced support for academic institutions by starting new media programs at Great Northern Way, EA pledged a $1,000,000 grant to the Masters of Digital Media. The program starts in September 2007.

Posted by Lolita Beckwith Categories: Corporate News, Video Games

Part of the fun in playing EA's "Def Jam" video game series is whupping the butt of your favorite—or least favorite—hip-hop star. Now comes the chance to do it in real life (sort of) as hip-hop artists will compete in an Xbox 360 tournament for the new game "Def Jam: Icon", to be held at Gamestop stores in three U.S. cities. Fat Joe took on Atlanta gamers yesterday, and look for Young Jeezy February 23 in Chicago. No word yet on who will show up February 27 in L.A. or March 6 in New York. As in the previous installments, "Def Jam: Icon" includes a hip-hop soundtrack and a playable roster of artists and celebrities, as you work your way up to become a—you guessed it—"icon" in the world of hip-hop. The game will be released for Xbox 360 and Playstation 3 in March.
Read More

| Gamestop via Kotaku
Posted by Christopher Sasaki Categories: Electronic Arts, Sports, Xbox 360, Xbox Live, Xbox Live Marketplace
Next Generation is reporting that EA has expanded its plan to suck every last dime from gamers. Electronic Arts already made the unusual move to charge for game tutorials for Madden 2007 on the Xbox Live Marketplace, but the latest word is that the company will now charge for cheat codes for Tiger Woods 07. According to Next Generation, the cheat codes will range from $2.50 and $3.75; gamers should still be able to unlock everything in the game by playing through normally. However, if EA continues to monetize every extra in the game then gamers may find that unlocking items may become harder and harder in order to justify the cost of the cheat code.
Read More

| Next Generation

© Gear Live Inc. – User-posted content, unless source is quoted, is licensed under a Creative Commons Public Domain License. Gear Live graphics, logos, designs, page headers, button icons, videos, articles, blogs, forums, scripts and other service names are the trademarks of Gear Live Inc.