Posted by Alex Lifschitz Categories: Downloadable Content, Electronic Arts, Music, PlayStation 3, Xbox 360,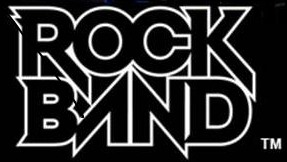 Rejoice, ye fans of backwards compatibility! Harmonix has just released the title update for Rock Band that will allow players to export the first game's song list into Rock Band 2 at their leisure. 55 of the songs are slated to have the ability to transfer over ("Run To The Hills", "Paranoid", and "Enter Sandman" are exempt) - you just pay 5 semolians, follow the instructions, and the songs are then burned to your HDD as any other DLC song would. Plus, you can also delete individual songs, if there are some you didn't particularly care for. Personally, after being forced to play "In Bloom" into eternity during the first game, I'll take that as a very welcome addition.
Rock Band is slated to have over 500 songs available for download and play by the year's end, which is relatively unprecedented. Where they're going from Rock Band 2 is anybody's guess, but there have been some rumblings about a music creation system in the works (though Guitar Hero: World 2 seems to have that base covered already).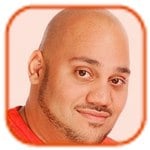 Posted by Andru Edwards Categories: Adventure, E3, Electronic Arts, Nintendo DS, PC, Simulation,
So, you know that Spore game we have all been waiting for, for, like, ever? Well, according to EA and Maxis, Will Wright's next gaming masterpiece is finally ready for prime time, as they have announce that the game has gone gold. What does that mean? To put it simply, it's done. In the can. The game will hit store shelves on September 5 here in North America, as well as Asia Pacific. For those in Europe, September 7 is the date for you.
We know, this is a long ways away from Q4 2006, when the game was supposed to launch, but when it comes to Spore, we will take what we can get. If you need to see what the game is all about, check out the video above from E3 from the EA keynote. You will find Will Wright talking about Spore, and just how amazing the game will be.
For those of you on Nintendo DS, Spore Creatures is yours to be had on September 7.
Read More

|
Spore Goes Gold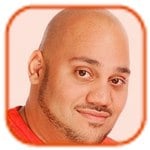 Posted by Andru Edwards Categories: Casual, Downloadable Content, Electronic Arts, Portable/Mobile, Puzzle, Reviews,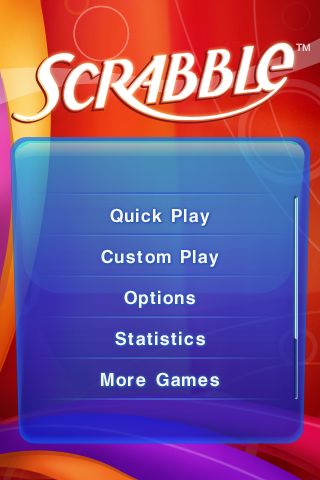 Last year, my interest in Scrabble was brought to life with the release of the Scrabulous Facebook application. It was a good time challenging Facebook friends to old-fashioned word battles, and destroying them all with my superior wordsmithing skills. Or not. If you wanna test me, feel free to challenge me on Facebook. So what's the point? Well, the moment that I saw that EA had released a version of Scrabble for the iPhone and iPod touch, I had to grab it immediately. I mean, an official Scrabble game for the mobile device that I use more than any other? What's not to love about that?
Well, we will tell you. Step on in for our full review of the Scrabble app for iPhone.
Click to continue reading EA Scrabble iPhone review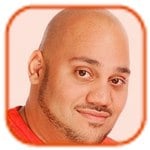 Posted by Andru Edwards Categories: Action, Adventure, Casual, Corporate News, Downloadable Content, Electronic Arts, First Person Shooters, PlayStation 3, Portable/Mobile, Release Dates, Survival Horror, Wii, Xbox 360, Xbox Live Marketplace,
We are seated for the Electronic Arts E3 2008 Media Briefing. We start the conference off right, with a montage of a ton of upcoming EA titles, focusing on some new sports titles, upcoming Sims releases, and a bunch of casual games like Monopoly, Boogie, and Operation (aw yeah!) Of course, Spore is also featured here as well.
John Riccitiello hits the stage to talk about what EA has this afternoon to show us, and he says they won't be doing PowerPoint, statistics, or sales figures. Instead, they are going to focus on the games, and we will be hearing from the people that make the games.
Rod Humble of The Sims Studio comes out to talk about The Sims. He announces Sim Animals. in this game you create groups of animals and their friends, habitat, etc. Some animals are friendly like deer and rabbits, while wolves and bears can stir up trouble. We then get a trailer. We get a baby cub bear interacting with a squirrel, and then a fox joins the fray. It seems that you basically control the game by using the world as your UI, you have a hand similar to Black and White. Will be exclusive to Wii and Nintendo DS in January 2009.
Click to continue reading E3 2008: Live from the EA Media Briefing

Posted by Nate True Categories: Full Episodes, High Score, Announcements, PC / Laptop, Podcasts, Software, Video Games, Videocasts, Videos,
At E3 2008, we got to see some amazing new games from EA. Among the games demoed were Mirror's Edge, the freerunning/parkour spy-courier game; Dead Space, a space horror dismemberment fest; Left 4 Dead, an intense zombie first-person shooter; and more from the ever-anticipated Spore, including an iPhone version called Spore: Origins. If you are into sports, Peter Moore shows us the evolution of a bunch of EA Sports titles like Tiger Woods PGA Tour 09 and NBA Live 09 with Dynamic DNA.
We've highlighted the best of the media briefing here, so be sure to hit the video above to get a look at all the goods yourself. Oh, and if you missed it, be sure to check out our full coverage in our E3 2008 EA Media Briefing live coverage.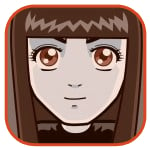 Posted by Sheila Franklin Categories: Internet, Video Games,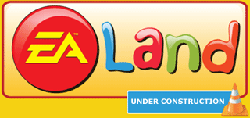 The Sims Online has become the new and improved EA-Land. Electronic Arts launched the site in 2002 but it seems to have gotten lost in the Second Life shuffle. Learning from their mistakes, you can now upload content, add a widget to Facebook, utilize their virtual real estate market, and blog to your hearts content. Considering Electronic Arts' recent troubles with Take-Two Interactive Software, we suspect that EA has decided that they do not want to count all their eggs in the same basket.
Read More

| gigaom


Posted by Paul Hamilton Categories: Electronic Arts, PC, PlayStation 3, Release Dates, Xbox 360,
EA's upcoming open-world game Mercenaries 2: World in Flames is being pushed back until 2008, further relaxing the pressure on a still crowded holiday season for games. Speaking to developer Pandemic Studios President Josh Resnick, IGN coaxed out a few more details:
We're adding nothing at this point. Our only goal is to make gamers proud that they own a copy of Mercenaries 2 by making the highest quality next-gen open-world experience the world has ever seen. If that sounds ambitious, then you should see how many cans of caffeine our programming guys have choked down during the past two years of development.
Resnick also complimented Rockstar and said that he wasn't concerned about competing with Grand Theft Auto IV because, as he puts it, "We know gamers are bloodhounds when it comes to sniffing out a quality gameplay experience, and we're hoping that scent leads them directly to Mercenaries 2." He said they were using the extra time to focus on fixing bugs, tuning the physics and working on the mission structures.
The delay was initial rumored because retail outlets adjusted their release dates from late '07 to 2008, forcing Pandemic and EA to confirm the delay. Commenting on the leak, Resnick said, "Those dang sneaky retailers! You just can't seem to keep a lid on something once they hear about it."
Read More

| IGN


Posted by Paul Hamilton Categories: Corporate News, Electronic Arts, Sports,
Peter Moore, long known as the public face of Microsoft's Xbox division, stepped into his new digs as EA Sports president last week and started off saying he wants EA Sports' brand to compete in a broader arena than just the video games market, facing off against general sports brands like Nike and ESPN.
Despite selling millions of copies of its flagship titles each year, EA Sports has struggled to expand effectively and EA seems to be banking on Moore to help them widen their reach. "That could mean broadcast sports, sports camps, the ability to license consumer products around the EA Sports brand," he told the New York Times. Moore is also looking to leverage EA's technology to create social networking and news sites, all centered around sports and of course the EA Sports name. "I think we have an opportunity to aggregate information and bring it to life with video technologies," he said.
"If we look at this connected world we're entering, sports is a sort of social and cultural glue that reaches across the globe," Moore continues. "There is an opportunity for EA Sports to evolve beyond a games brand to become a true global sports and entertainment brand, and I think we can compete there."
Read More

| New York Times via Level Up

Posted by Steve Van Neil Categories: Casual, Electronic Arts, Music, Nintendo DS, PlayStation 2, Portable/Mobile, Trailers,
Ignoring a collective shrug on the part of game reviewers, Electronic Arts has announced that the formerly Wii-exclusive rhythm game, Boogie, is headed to the DS and PS2. EA tells us that the PS2 version will incorporate a music video creator and allow players to record themselves singing along with their favorite pop songs. Meanwhile, the DS version jettisons the karaoke element entirely and revs up the minigame factor. In addition, Boogie DS boasts "the first 3D gameplay on the handheld system," thanks to the snazzy (or not) 3D glasses that will come packed in with the game. Check out the DS trailer above, but only if you can stomach a whole lot of Brickhouse.
Read More

| EA


Posted by Paul Hamilton Categories: Action, Driving, Electronic Arts, PlayStation 3, Xbox 360,
Tom Bramwell has a preview for the upcoming Burnout Paradise that is surprisingly thoughtful and critically considered as far as previews go. He discusses the challenges faced by Criterion Games in re-inventing a popular series practically from the ground up and asks some pertinent questions where they ought to be asked. For example, when the topic of the Crash mode comes up and Criterion mentions that they have scrapped the original concept of the popular mode, Bramwell presses the point, getting Criterion rep Matt Webster to confess they don't yet know exactly how it will all work out:
Asked whether they're opting for a Burnout 3 approach of trying to manoeuvre the car in slow motion between power-ups and Crashbreakers, or a Burnout Revenge "golf swing" of perfect start and target cars, Webster admits it's not all there yet. "We're still throwing ideas around. I think we'll be talking about it more in the coming weeks."
The preview isn't about sticking it to the Burnout devs, though, it reads more like a fan of the series seeing drastic changes and slowly coming to the realization that if executed properly, these could make for a remarkable game. Among the more exciting aspects of Criterion's open-world approach to Burnout is the focus on seamless online play that works the way most gamers prefer, by putting the folks in your Friends list first.
Burnout Paradise is scheduled to hit shelves early next year for Xbox 360 and PS3.
Read More

| Eurogamer

© Gear Live Inc. – User-posted content, unless source is quoted, is licensed under a Creative Commons Public Domain License. Gear Live graphics, logos, designs, page headers, button icons, videos, articles, blogs, forums, scripts and other service names are the trademarks of Gear Live Inc.