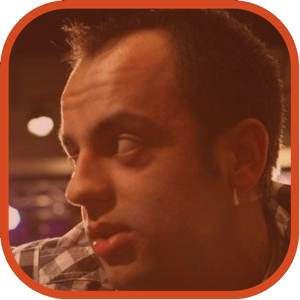 Posted by Andrey Malskiy Categories: Corporate News, Transportation,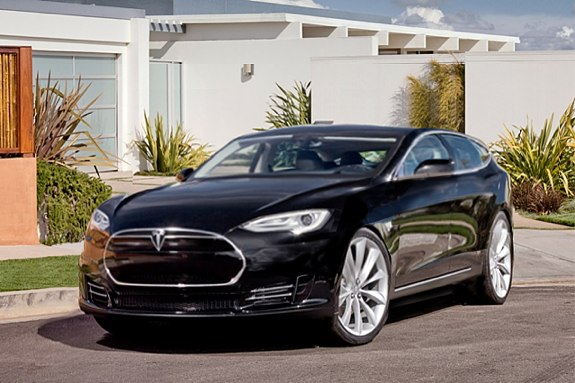 Tesla has announced the Model X, an all-electric crossover vehicle that it says will be put into production by 2014. Key features include rear Falcon Wing doors, which fold out Delorean-style (but how practical are Falcon doors inside a parking garage), and an average of 300 miles per charge. The plug-in CUV is based on the same platform as the Model S sedan, which also has yet to see the light of day, but should go into production this summer.
Click to continue reading Tesla Model X electric crossover coming in 2014
Read More

| CNN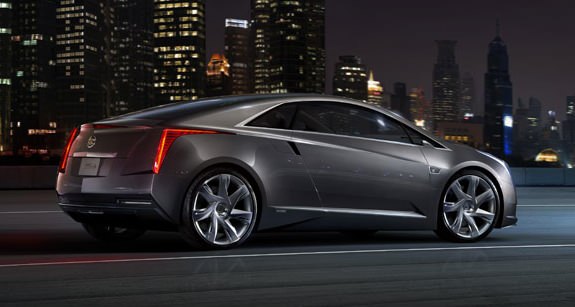 The Cadillac Converj concept was shown off at the 2009 Detroit Auto Show as the first electric vehicle for the Cadillac line. It was subsequently cancelled, but as GM has experienced success with the Chevy Volt, the Converj has returned to development at the Cadillac ELR. It will have an updated version of the Voltec powertrain, so it's basically a souped-up Volt, which isn't necessarily a bad thing. The ELR is hitting production next year for a 2013 release, with specific pricing and availability details coming later.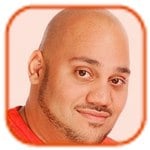 Posted by Andru Edwards Categories: Transportation,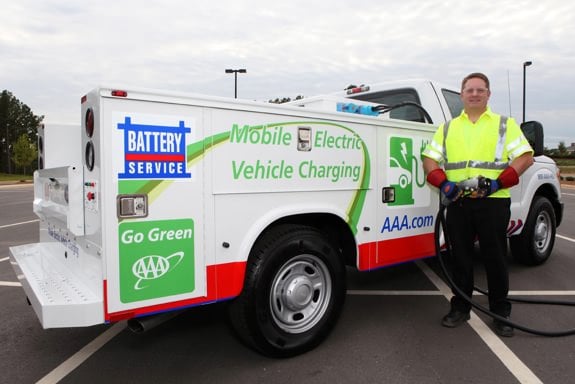 AAA has announced their Mobile Electric Vehicle Charging vehicle, which aims to help you out if you're an owner of something like the Nissan Leaf or Chevy Volt and you run out of power when driving. The mobile EV charger will provide 15 minutes of charge time, which should be enough for 3-15 miles of drive time to allow the user to get to a charging station to fill up, so to speak. They'll be launching these as a pilot trial in six markets, including Portland, Seattle, San Francisco Bay area, Los ANgeles, Tampa Bay, and Knoxville. The rollout will begin in the summer and continue into the fall.
Read More

| AAA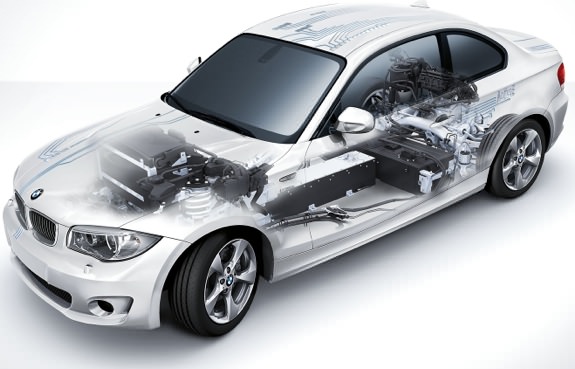 BMW has announced that it plans to lease 700 demo units of its first completely electric vehicle, the BMW ActivE. They'll start the trial this fall in New York City, Boston, San Francisco, San Diego, and Los Angeles, and parts of Connecticut, the company said in a statement. Consumers will have to pay $499 a month for a 24-month lease, plus a down payment of $2,250. Reservations start at the end of this summer.
"Based on the 1 Series Coupe, the BMW ActiveE will accelerate from 0-60 mph in under nine seconds, making it the first electric vehicle to combine the dynamic characteristics typical of a BMW with the zero-emissions benefits of driving an electric vehicle," BMW said in a press release.
When fully powered, the car's lithium-ion batteries last around 100 miles. The batteries also feature heating and cooling and can pre-condition your car to maximize power during various weather conditions.
Furthermore the dashboard features a set of instruments that track the amount of energy being consumed. Instead of a tachometer, for instance, you'll find indicators for battery consumption and charge time. And because the car is apparently very quiet, BMW has also installed a needle to let you know when a car at standstill is ready to drive again.
Click to continue reading BMW announced ActivE, their all-electric coupe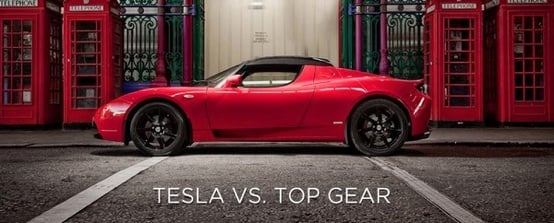 Tesla Motors is suing the BBC show "Top Gear" for allegedly falsely representing the performance of one of its electric vehicles.
In a segment that aired three years ago, "Top Gear" showed a Tesla Roadster running out of electric charge during a race with the gas-powered Lotus Elise, a car that the Roadster is based on. Tesla claims that neither of the two cars it loaned to "Top Gear" for the segment dipped below 20 percent charge. The company contends there's no way the Roadster ran out of juice, and it wants the BBC to stop airing the segment.
"When 'Top Gear' reviewed the Tesla Roadster, the episode that aired contained lies and misinformation about the Roadster's performance, behavior, and reliability," Tesla said in a statement. "Tesla reluctantly took legal action after its repeated attempts to contact the BBC, over the course of months, were ignored."
A spokesperson for "Top Gear" defended the show's integrity. "We can confirm that we have received notification that Tesla have issued proceedings against the BBC. The BBC stands by the program and will be vigorously defending this claim."
Click to continue reading Tesla Motors suing 'Top Gear' for libel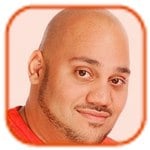 Posted by Andru Edwards Categories: Transportation,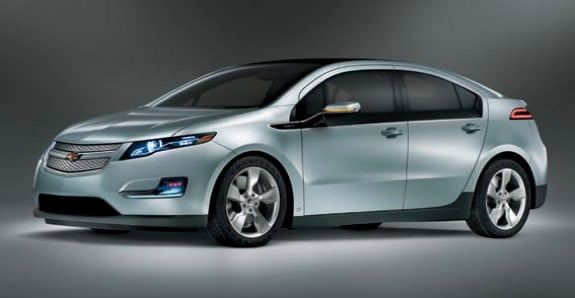 This morning, GM finally announced what it will cost us to own a Chevy Volt. The revolutionary Extended Range Vehicle is now available for pre-order for $41,000 before a federal tax credit of up to $7,500, bringing the cost down to $33,500. Starting today, you can head to any qualified GM dealership in any one of seven markets, those being California, New York, Michigan, Connecticut, New Jersey, Texas, and Washington DC, and pre-order the car. If you'd rather lease one, you have that option for $350 per month for 36 months, with $2,500 due at signing. The Volt will be delivered late this year in limited quantities.
With purchase of the Chevy Volt buyers will also receive a 120-volt charge cord. However, 4,400 buyers will get a free 240-volt charging station due in part to a Department of Energy program that wants to get a number of homes fitted with charging stations.
Full press release after the jump.
Click to continue reading Chevy Volt priced at $41,000, $350 per month lease option
Read More

| Chevy Volt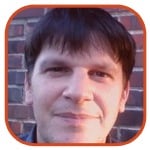 Posted by Mark Rollins Categories: Design, Transportation,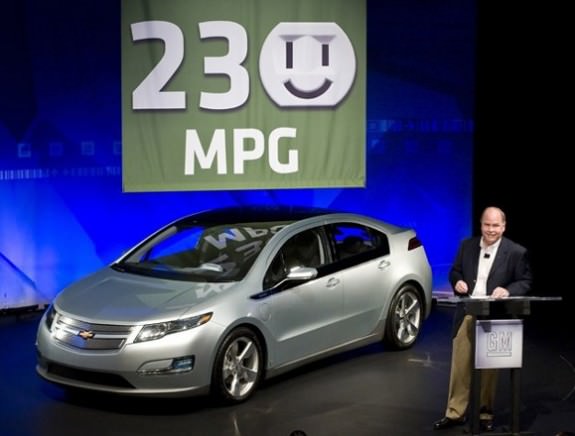 Maybe I'm just getting sick of seeing those ads with the smiley-faced electrical outlet, but I figured that the 230 MPG touted for the Volt seemed a little too good to be true.
As it turns out, someone at Chevrolet is playing with numbers. According to DVICE:
Essentially, the Volt can drive 40 miles on battery power before kicking in the gas engine. So if you drive 10 miles, you'll get infinite miles per gallon. If you drive 50 miles, you'll get 250 miles per gallon. But if you drive 300 miles, you'll be down to 62.5 miles per gallon.
This is hardly 230 MPG. Would the electrical outlet be frowning if it knew the real truth?
Read More

| CNN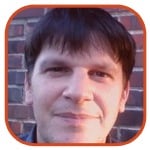 Posted by Mark Rollins Categories: Design, Transportation,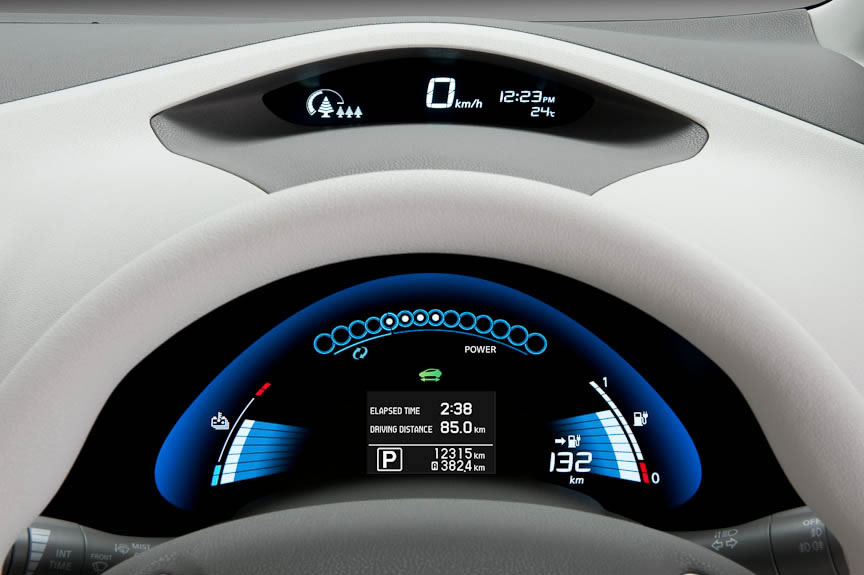 I think we all know that cars are one of the worst polluters on the planet today, and so I find it nice of Nissan to introduce the greener Leaf, a car that has zero emissions. The Nissan Leaf has a lithium ion battery-powered chassis that is good for 160km (100 miles) on a single charge. Best of all, its lack of a tailpipe can reduce one's "carbon footprint" significantly. I don't have a price for it yet, but it should be "affordable" to the family of five that it has room for. The car is slated to launch late next year in Japan, the United States, and Europe.
Read More

| Nissan Leaf
Gallery: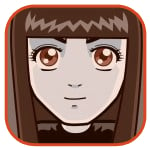 Posted by Sheila Franklin Categories: Hot Deals, Science, Transportation,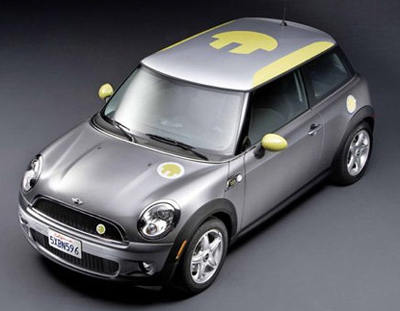 Five hundred lucky folks in Southern California, New York City and New Jersey will be given a chance to test drive the new 3-door MINI E before it is released to the general public. The vehicle is powered by an electric motor and can reach 62 mph in only 8.5 seconds, with a top speed of 95 mph. The motor is made of over 5,000 individual power cells to make up a single battery. Head over to the MINI site to sign up and you may be one of the lucky ones to be chosen.
Read More

| Mini E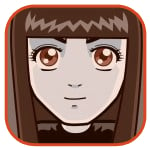 Posted by Sheila Franklin Categories: Corporate News, Design, Editorial, Transportation,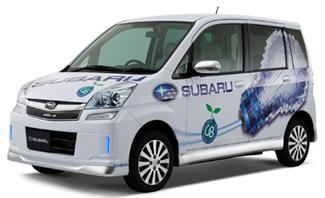 Those of us that live around the Motor City hear reports almost every day of American car companies losing workers and factories. Sad to say that they are being replaced by such energy efficient vehicles as the Toyota Prius Hybrid. Now Fuji is celebrating their successful Subaru Plug-in Stella, a combination of the EV system in the R1 and the mini-car. The prototype electric vehicle is set to go into development and test marketing. This is not the first time Fuji has gone green. They also released a horizontally-opposed diesel engine in Europe this past March.
Read More

| Far East Giizmos

© Gear Live Inc. – User-posted content, unless source is quoted, is licensed under a Creative Commons Public Domain License. Gear Live graphics, logos, designs, page headers, button icons, videos, articles, blogs, forums, scripts and other service names are the trademarks of Gear Live Inc.