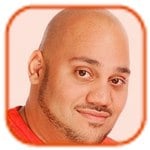 Posted by Andru Edwards Categories: Cell Phones, Editorial, Features, Microsoft,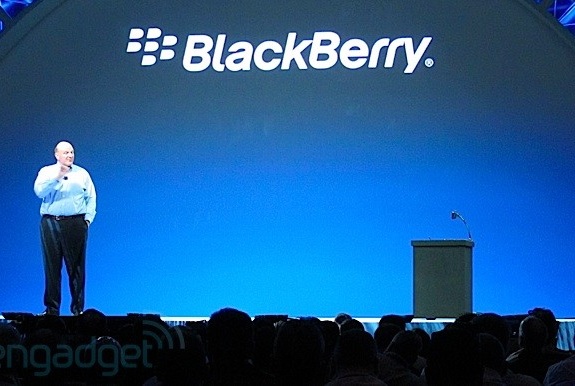 At this week's BlackBerry World trade show, everyone expected the top headliner to be the company's just-released PlayBook tablet and its new software offerings. As it turned out, the gadget ended up taking second spot to a surprise guest: Microsoft boss Steve Ballmer.
Ballmer came out during RIM co-CEO Mike Lazaridis' keynote yesterday morning to announce a partnership that would bring Microsoft's Bing search engine to BlackBerries. Search is a big deal in mobile devices, so it's fitting that a heavy hitter from Microsoft came to give its blessing, but many took the appearance of the CEO as a clear sign of bigger things to come.
Does RIM know what it's in for, though? There's considerable doubt over whether the company's strategy and platforms can be successful over the next couple of years. If they're not, Microsoft could end up owning RIM.
"Will Microsoft buy RIM? That is a possibility and a fast track for Microsoft to gain a foothold in the mobile hardware business," says Harry Wang, director of mobile research at Parks Associates. "RIM's market capitalization is only $25 billion and Microsoft has $48 billion in cash. If RIM's value drops to $15 billion, it will become an attractive target for Microsoft. Maybe Steve Ballmer was planting that seed during his keynote appearance at Blackberry World."
Click to continue reading Microsoft should buy RIM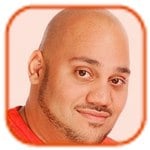 Posted by Andru Edwards Categories: Corporate News, Editorial, Wireless / WiFi,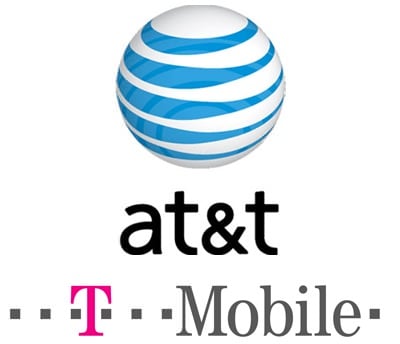 The FCC has opened public comment on the AT&T/T-Mobile merger, and now is the time to make your views known.
I have no idea whether any amount of public outrage will stop this merger, but we might as well try. Checking this morning, I saw that there are already almost 3,000 comments submitted, overwhelmingly opposing the merger.
AT&T set out its justifications for the merger in a 388-page filing with the FCC.
I'm sure that AT&T will soon rally some sort of Astroturf organization to write comments in support of the deal. It's interesting, really: the comments I could find in support of the merger come from groups and trade associations, while the comments against the merger generally come from individual Americans. It's clearly easier to get a lobbying organization in AT&T's corner than it is to get real people in support of this deal.
Click to continue reading My letter to the FCC about the AT&T-T-Mobile purchase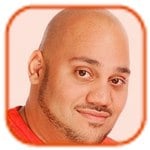 Posted by Andru Edwards Categories: Editorial, Features, Misc. Tech,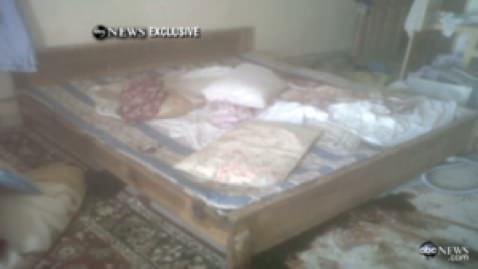 Osama bin Laden has likely stayed off the grid for the past decade in order to evade capture, but was it his aversion to tech that actually did him in?
During a late-night press briefing on bin Laden's death, the White House said that the Abbottabad, Pakistan's compound's lack of an Internet connection was one of the things that tipped off investigators.
"It's also noteworthy that the property is valued at approximately $1 million but has no telephone or Internet service connected to it. The brothers had no explainable source of wealth," a senior administration offical told reporters.
The brothers in question are a trusted bin Laden courier and his sibling. The White House said intelligence officials became aware of this courier four years ago thanks to information provided by detainees, but only uncovered his location in August 2010.
White House officials said they were "shocked" by the compound.
Click to continue reading Was it Osama bin Laden's aversion to tech that got him killed?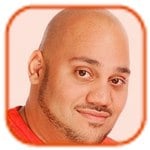 Posted by Andru Edwards Categories: Cell Phones, Editorial, Features, Internet, Misc. Tech,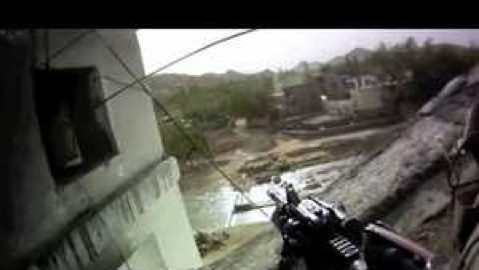 Osama Bin Laden's death is a clear victory in the war on terror for the U.S., but as someone who was working in New York City on September 11, 2001, this event also highlights just how much has changed in the world of technology, communication and news dissemination in the last 10 years.
Nearly a decade ago, I marveled at how technology allowed us to not only learn about the attack on the World Trade Center, but experience it as it unfolded. Back then, I relied heavily on AOL's Instant Messenger to communicate with my team in the office and those scattered around the country. As a result, AIM was a constant presence on my desktop and it's through that platform that I learned of the first jet hitting one of the towers. With that distressing information in hand, our staff gathered in a conference room to watch TV news on a larger projection TV. As a result, we all witnessed the second plane hit the other tower and knew we were under attack.
I used AIM throughout the day to stay in touch with family, friends, and co-workers. Most of my news updates, however, were delivered via TV and radio. There was no Google News, no Facebook, no Twitter, or YouTube for anyone to post eyewitness accounts.
Last night, much of the world learned of Osama bin Laden's death hours before President Barack Obama announced it in a televised news conference at roughly 11:35pm Eastern. Back in 2001, those sharing news about the airplane hitting one of the World Trade Center towers were simply repeating what they had seen on local television networks. Real news was rarely traded on the point-to-point instant messaging service. In fact, there was no concept of a viral network or participants simply sharing what they were experiencing to a wider group without thought of import or impact.
Click to continue reading 9/11 through bin Laden's death: How tech has changed over the years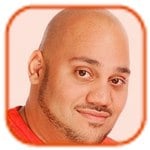 Posted by Andru Edwards Categories: Editorial, Features, Music,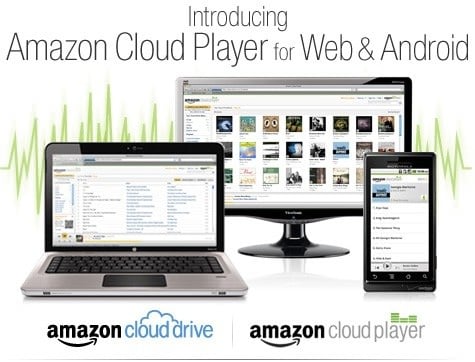 Amazon needs a way to hold on to its music customers in a post-CD era, and tightly integrating its new cloud music service with Amazon MP3 purchases might help it do that, but the concept of a "music locker" is not exactly the most innovative approach and could face licensing issues, according to analysts.
Earlier this week Amazon unveiled a new cloud-based music service that provides users with up to 5GB of free, online music storage, and 20GB of free access for a year if they purchase an album via Amazon MP3. Beyond that, it's $20.
"Amazon needs to establish a strong post-CD role for its music customers, [and] this smartly positioned locker service is an important first step in building that future role," Mark Mulligan, a Forrester research analyst, wrote in a blog post.
Mulligan cautioned, however, that Amazon Cloud Player is not exactly revolutionary. "As logical a next step in the digital music market as locker services might be, they're not an innovation in the music product. They're simply giving people access to the music they have on the devices they own."
Click to continue reading Will Amazon Cloud Player be successful?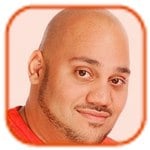 Posted by Andru Edwards Categories: Cell Phones, Editorial, Features, Video Games,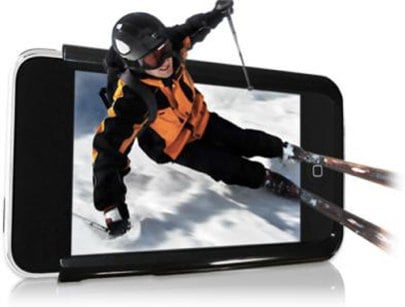 The new Nintendo 3DS promises to be a success not only because it actually works well and does indeed provide a 3D image without any glasses or aid whatsoever, but because it takes amusing 3D photos and is just fun to play with.
When all is said and done, the Nintendo 3DS may actually accomplish what Fuji has been promoting and what many 3D hobbyists have tried: popularizing 3D photography for everyday use.
And, yes, we know that it's a gimmick. But it's a cool gimmick.
After taking a few 3D pictures of just about anything, you'll find that they are so compelling that it is hard to express the odd joy you get from them. This is the key to the eventual success of home 3D. It has always failed in the past, because it was somebody else's 3D. It was never personal.
Photography itself never flourished as a hobby when the cameras were the big bulky clunkers utilized by Matthew Brady and others. Think about this. Photography was nothing new during the Civil War in the 1860's, but all the photos were done by a limited number of pros. You have to wonder what the Civil War would have been like if everyone had a cell phone camera like we do today.
Then Kodak produced the Brownie and gave photography to everyman. Next thing you knew, photography became the number one hobby in the world. 3D is following that same pattern. It's just odd that a game company, Nintendo, is the Kodak and the 3DS is the Brownie.
Click to continue reading Will the Nintendo 3DS pave the way for a 3D iPhone?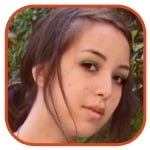 Posted by Robin Paulson Categories: Editorials, Health & Beauty, Models,
The year 2011 has thus far been a promising one for Crystal Renn, who landed her first Vogue cover for Vogue Mexico's April issue.
Photographed by David Roemer and styled by Sarah Gore-Reeves, Renn brings out the fun, excitement of fashion with her poses and lights up the magazine's pages while also welcoming spring with bold, bright lips, eyeshadow, nails, and clothes.
Admittedly, the coveted Vogue cover gig was long overdue for Renn, who has previously starred in several Vogue editorials, including a food-centric one shot by Terry Richardson under the former Vogue Paris editor-in-chief Carine Roitfeld.
Turned away from a Vogue Italia cover for not being able to fit into the dress the magazine desired, Renn now has been vindicated with a cover that has received an overwhelming amount of praise, prompting many to believe she may appear on the American edition soon.
Check out the rest of the story after the jump for more photos and a behind-the-scenes video!
Click to continue reading Crystal Renn Lands Her First Vogue Cover
Read More

| Fashion Gone Rogue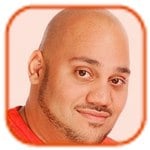 Posted by Andru Edwards Categories: Corporate News, Editorial, Features, Wireless / WiFi,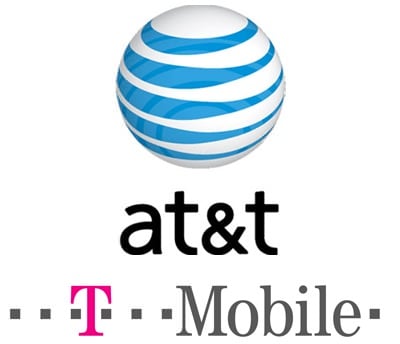 AT&T just announced it will buy T-Mobile USA for $39 billion. If the transaction gets approved by the government and closes in a year as planned, it will create the nation's largest wireless carrier by far.
While this is great news for both companies, it's an awful idea for consumers - and I desperately hope the US antitrust authorities rake this merger over the coals.
An AT&T/T-Mobile merger at least makes more sense than the silly T-Mobile/Sprint idea which was being bandied about. Both carriers use the same technologies: GSM, HSPA+ and LTE. While they're on different frequency bands, radios which use all of the relevant bands are becoming easier to build.
The merger neatly solves T-Mobile's long-term problem of not having enough spectrum for LTE, the 4G technology which will soon be a global standard. It gives T-Mobile's struggling parent, Deutsche Telekom, a gigantic cash infusion. And it lets AT&T once again position itself as the number-one carrier against Verizon Wireless, which leapfrogged AT&T technologically this year with Verizon's 4G LTE launch.
AT&T is ahead of T-Mobile on building LTE. T-Mobile is far ahead of AT&T on building HSPA+, a intermediate 4G technology that fits right between the carriers' existing 3G networks and LTE. Together, they could have a smooth and powerful nationwide network.
AT&T's press release for the merger backs this up. The combined carrier will be able to build out much more LTE Than AT&T could alone, by combining AT&T's 700 Mhz spectrum with T-Mobile's AWS spectrum.
For stockholders, this all sounds great. With reduced competition and the efficiencies of a combined network, the new company will probably be quite profitable.
For phone owners, tech lovers, and American consumers, this is a total disaster.
Click to continue reading AT&T Buys T-Mobile: Good for AT&T, Bad for Customers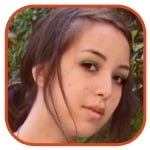 Posted by Robin Paulson Categories: Editorials, News, Site Announcements, Site Features,
Can't shop at a retail store that doesn't publish its own catalogue fashion magazine? Me either. Thankfully, Topshop has jumped on that trend trade and finally published 214, which has landed in select stores.
"SELECT STORES?!" asks the U.S. customer. Don't worry, they want your money, too, which is why they've made the Spring/Summer 2011 issue available online!
The main editorial, "Shades of Summer," -- photographed by Saga Sig and styled by Anna Trevelyan -- highlights all the bohemian meets '70s products in the line. Check out the front cover photo after the jump.
Click to continue reading Topshop Launches 214 Magazine
Read More

| Topshop


Posted by Dennis Velasco Categories: Comedy, Prime Time, CBS, Editorial, Internet,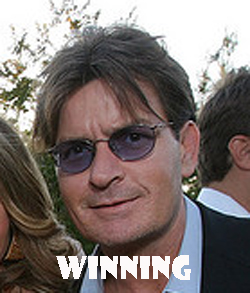 Charlie Sheen
is still in the news and while his appeal has died down a bit, there's no denying that he's still a force to be reckoned with... watch CBS execs! With terms such as, "winning" and "tiger blood," Sheen has become a permanent part of pop culture, especially in regards to his influence on
Twitter
where he owns the Guiness record for fastest user to one million followers at 25 hours and 17 minutes. It had to be the tiger blood. So, this begs the question, who else "won" by imbibing the life liquid of tall striped felines? Below, you will find the answer as well as the backstory.
1) 2004 Boston Red Sox

In the 2004 American League Championship Series, the Red Sox were down three games to none to the New York Yankees, facing elimination from the postseason with every game thereafter in the series. After Game Three, the players went to the Cheers bar and asked Sam Malone to hook them up with something good and that "something good" was tiger blood. The Red Sox went on to win four straight games in that series against the hated Yankees, as well as sweeping the St. Louis Cardinals four games to none in the World Series. Eight straight victories. An 86-year-old curse shattered. Tiger blood > tequila.
Click to continue reading Seven Tiger Blood Drinkers Not Named Charlie Sheen
© Gear Live Inc. – User-posted content, unless source is quoted, is licensed under a Creative Commons Public Domain License. Gear Live graphics, logos, designs, page headers, button icons, videos, articles, blogs, forums, scripts and other service names are the trademarks of Gear Live Inc.