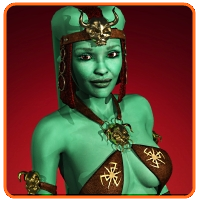 Posted by Patrick Lambert Categories: News, Editorials, iPad Apps, Free Apps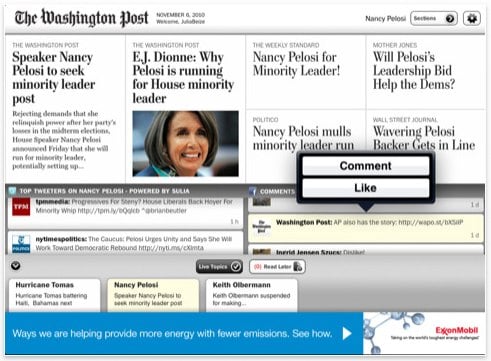 This week, the Washington Post is the latest of the big, well known newspapers to add itself to the growing list of digital apps available on the iPad, alongside other well known names like the New York Times, the Wall Street Journal, Globe and Mail, The Times and more. But are these worth your time? Do they replace their paper versions, and do they deliver a good value for the price?
Click to continue reading The state of newspapers on the iPad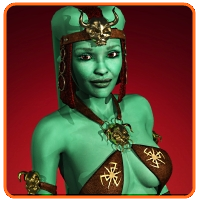 Posted by Patrick Lambert Categories: Corporate News, Editorial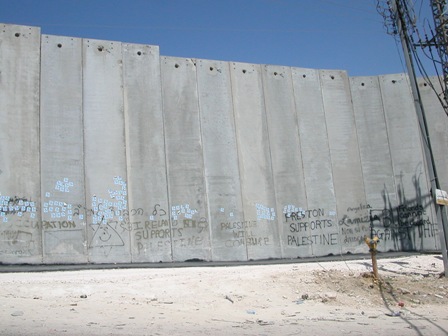 The web model of free content supported by advertising is now well known and accepted. Yet, some old style corporations, especially in the newspaper industry, would still like to translate their subscriber based services online. That's the case of News Corp., the media giant behind some of UK's biggest newspapers, the Times and the Sunday Times. Recently, they switched from the traditional online model, to moving the entire sites behind paywalls.
There's been a lot of speculation as to how this model would do. The analyst expectations were low, since there's countless free online sites offering the same news reports, so people who don't want to pay could get most of that same content elsewhere. Still, proponents pointed to the commentaries, editorials and other unique content as a way to entice subscribers. Rumors ran wild while this experiment went on.
Click to continue reading Why Internet paywalls don't work
Read More

| GigaOM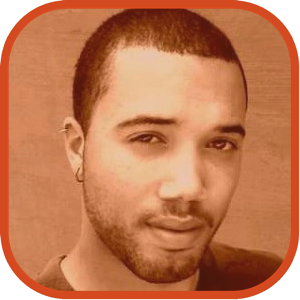 Posted by John Kilhefner Categories: Cell Phones, Editorial, Features, Handhelds, Internet, PC / Laptop, Science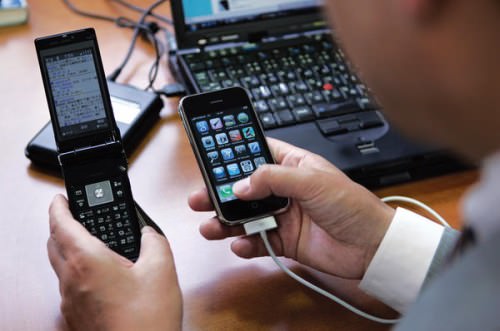 The term 'smartphone' may be a tad misleading according to the recently published New York Times article, "Digital Devices Deprive Brain of Needed Downtime". This is to say that frequent use of digital media can disrupt your brain's downtime - a necessary component of internalizing information. Without this downtime, the brain has no chance to process information previously learned, resulting in cluttered, inattentive minds.
Chances are there are more than a few of you reading this article while accomplishing some cardio riding your local gym's indoor bike, or while in class when you really should be listening to your professor's first lecture of the semester (but don't stop reading now on account of that!). While having a digital device handy is excellent for spicing up mundane moments, or for capturing your mind away from the tedium of exercising, it does come at a price.
Click to continue reading Are smartphones dumbing us down?
Read More

| New York Times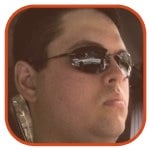 Posted by Dan Hughes Categories: Cell Phones, Google, Internet
Today, Google "announced" a feature that technically already existed before now, but giving it a name makes it more real, right?
Google says that by taking advantage of the conditional call forwarding feature your carrier provides, you can forward calls that you do not answer on your phone to your Google Voice phone number, thereby replacing your company's voicemail with Google's. This functionality has actually always existed: Google Help forums reveal countless people already were setting up their functionality long before Google made this announcement.
It boils down to setting up your call forwarding feature (*71 or the like) to forward to your Google Voice number (or your "Access Number" if you sign up "Without a Google Number"). Then, when your call is forwarded to the Google Voice number, the voice mail is logged and transcribed and stored online, with delivery options such as email or text message to your cell phone. You don't get all the features you get if you use an actual Google Voice number for people to call, but it is still a nifty service.
A bit more information about Google Voice after the jump.
Click to continue reading Use Google Voice voicemail with your current number
Read More

| The Official Google Blog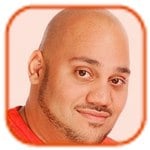 Posted by Andru Edwards Categories: Editorial, Features, Home Entertainment, Microsoft, Music, Video Games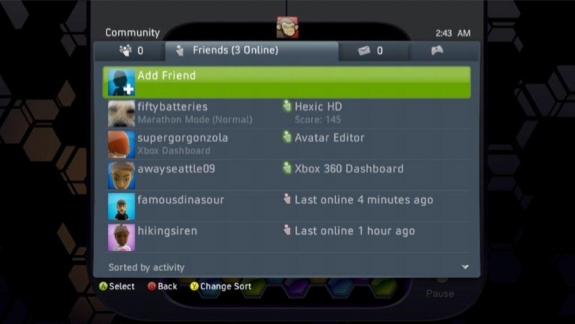 Okay, I've had enough of the Xbox Live friend limit that Microsoft has imposed on us for far too long. I think this has gone on long enough, and I'm really not seeing a good reason for it. As many Xbox Live gamers know, the current limit on friends you can have is set to 100. The thing is, in the age of social networks like Twitter, Facebook, MySpace, and all the others, we are now used to connecting with many people in our social graph across many different services.
Now, all that said, there is still one more very annoying piece to this puzzle. Did you know that the Zune Social and Xbox Live share one common friends list? In other words, if you currently have 100 Xbox Live friends, and you go out and buy a Zune, and want to connect with people who also have Zune's (but don't necessarily play games,) you are out of luck. You'll have to remove someone from your Xbox Live friend list to add someone else. This is, in two words, absolutely ridiculous. I get wanting to share the Zune and Xbox ecosystem, but to shoot yourself in the foot like this is just puzzling. I personally have at least 15 people that I would like to add as friends on the Zune Social, but I can't, because my Xbox Live list is maxed out.
Click to continue reading Editorial: It's time to raise the Xbox Live friend limit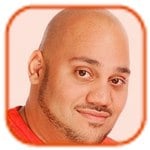 Posted by Andru Edwards Categories: Broadband, Editorial, Features, Internet
A little under two weeks ago, we made a long-standing issue that we had with Verizon public. The fact that they had ignored our request to fix a huge oversight that resulted in our private FiOS account info to fall into the wrong hands for over 8 months was starting to upset us just a tad. We knew that if we shared it with you, our readers, that Verizon would have no choice but to respond quickly. At least, that was the hope.
Well, sure enough, after the story was picked up on The Consumerist as well as made it to the front page of Digg, we received a phone call. Then an email. Then another phone call. Then a couple more emails. Verizon Damage Control had stepped in.
Click to continue reading Follow Up: Verizon makes good on our FiOS privacy woes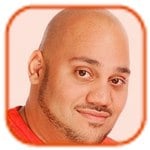 Posted by Andru Edwards Categories: Broadband, Editorial, Features, Internet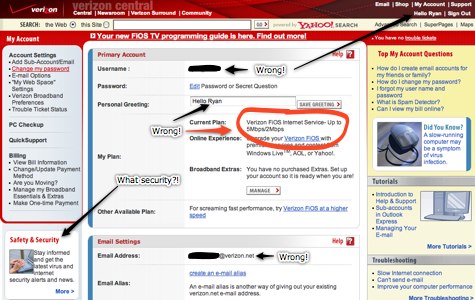 Seeing as we've been experiencing a ton of customer service issues with our Verizon FiOS service for the past 8 months, we figured it was time to put out a warning to you guys. After all, we typically hear that the FiOS Internet service is remarkably amazing, and people have been dumping cable in droves when FiOS becomes available in their area. Hey, there is good reason to. Where we are at, right outside Seattle, our choices are slow DSL, Comcast at 8.0 down and 768k up, or FiOS with a max speed of 30.0 down and 15.0 up (which is the plan we are on.)
Now let's be clear here, we love the FiOS service. It works fantastically, it has never gone down in the 8 months we've been using it, and it's, well, fast.
So what is the problem? To put it bluntly, Verizon has shown that they don't care - at all - about protecting their users private, confidential information. Now, why would we make a statement like that? Check it.
Click to continue reading Our Verizon FiOS customer service nightmare: Why won't they protect my private customer information?

Posted by Paul Hamilton Categories: Features, First Person Shooters, PC, Reviews, Xbox 360
The reviews have been coming in for a week now, and they have been phenomenal. Consider that according to GameRankings.com, BioShock is the 4th best game of all time. On Metacritic, BioShock has received more perfect 100 scores than even The Legend of Zelda: Ocarina of Time, usually the game cited as the best of all time. Clearly, 2K's Mature-rated, failed utopia FPS is a critical smash hit.
Perhaps then there is little need for another glowing review of the game. Except this is not a glowing review in the strictest sense, because BioShock is not exactly the masterpiece of perfection indicated by these scores. Instead, BioShock is a wonderful game that happens to draw to light the inadequacies of the way games are typically reviewed and the inherent inconsistencies of how games are judged.
Click to continue reading Is BioShock a Perfect Game?
© Gear Live Inc. – User-posted content, unless source is quoted, is licensed under a Creative Commons Public Domain License. Gear Live graphics, logos, designs, page headers, button icons, videos, articles, blogs, forums, scripts and other service names are the trademarks of Gear Live Inc.