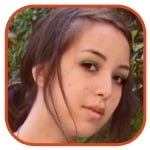 Posted by Robin Paulson Categories: Celebrities, Editorials, Fashion Designers, Hairstyles, Models, News, Videos,
+ Just days before venturing on her Twilight Saga: Breaking Dawn Part 2 promotional tour, Ashley Greene colors her brunette locks to a striking red shade. Love it or leave it?
+ We showed you the preview of Karl Lagerfeld's photos of Victoria Beckham for French Elle -- now check out the full editorial!
+ Saturday Night Live takes to spoofing Brad Pitt's Chanel advertisements. He knew he had it coming, right?
+ Want a 24-carat gold temporary tattoo on your arm in the shape of jewelry? Of course you do! At least, that's what Dior's banking on, anyway.
Click to continue reading Items Du Jour: Ashley Greene Is a Redhead, SNL Spoofs Brad's Chanel Ads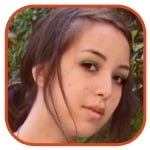 Posted by Robin Paulson Categories: Celebrities, Editorials, Fashion Designers,
Following in the footsteps of Michelle Williams, Amy Adams has been recruited as the latest celebrity to show off Boy. by Band of Outsiders' latest collection.
The Master star was photographed in a series of Polaroids (more seen after the jump) around the Autry National Center of the American West in Los Angeles' Griffith Park, which was quite fitting for the lookbook's Wild West feel.
"The overarching narrative is always the idea of this sort of child inside of you... When you were alone, how you entertained yourself as a kid, trying to go back to that place. There's no irony or glibness. Really, it's more childlike," said designer Scott Sternberg.
Click to continue reading Lookbook: Amy Adams for Boy. by Band of Outsiders
Read More

| Vogue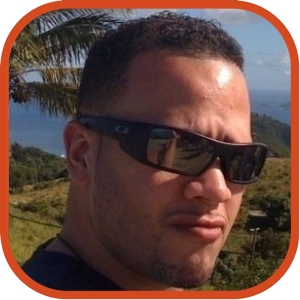 Posted by Jason Diaz Categories: Apple, Cameras, Cell Phones, Editorial, Handhelds,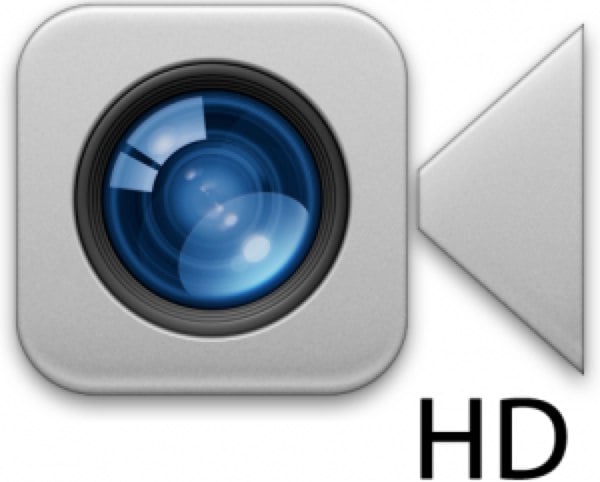 Disclaimer: this is pure speculation based on rumors, track record, and wishful thinking. So, no hurt feelings if it doesn't come to pass.
The way we see it, Apple methodically has been updating its entire Mac lineup with HD front facing cameras. The first to receive it was the iMac in mid-2011, quickly followed by last year's Macbook Pro lineup and subsequently the newly refreshed generation of MacBook Pros and Macbook Air; the lineup includes the 11-, 13-, and 15-inch as well as the flagship Macbook Pro with Retina display. The result is 720p high-definition video chat. The missing ingredient is the inclusion of HD FaceTime chat for iOS devices. Sure, the back of an iPhone 4/4S, iPad 2, and new iPad are technically HD cameras, and one could switch to that camera with a quick toggle, but it's still not ideal for most video chat interactions. I'm postulating that Apple could potentially introduce its first HD front-facing camera for iOS devices with the iPhone 5.
Click to continue reading Will FaceTime HD come to the iPhone 5 by way of a high definition front camera?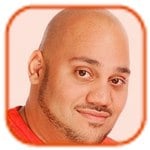 Posted by Andru Edwards Categories: Editorial, Features, Internet, Software,

Earlier today, Facebook launched its new photo-sharing app, Facebook Camera. Since then, we've seen tons of comments on Facebook and Twitter from people who are making fun of the company for releasing a new app that competes with Instagram, the photo sharing app and company that Facebook just acquired for $1 billion. Really? I thought it was time that we took a closer look at why Facebook Camera makes perfect sense, and how it really doesn't compete against Instagram at all.
Click to continue reading Why Facebook Camera and Instagram can easily co-exist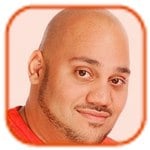 Posted by Andru Edwards Categories: Movies, Child Stars, Style, Photos,
Hugh Hefner had "mixed emotions" about Lindsay Lohan posing for Playboy.
The Mean Girls actress appears on the front cover of this month's edition of the raunchy men's magazine, but its founder admits he wasn't convinced with the idea at first.
"It really came as a surprise to me. I kind of had mixed emotions about it initially, and then it turned into something bigger than life. I wasn't quite sure where she was at in her life, obviously. It depends on whether it's Tuesday or Thursday," Hugh said.
Hugh also revealed how Lindsay, 24, and her family were initially reluctant for her to appear in the spread naked and had to assure them the pictures would be shot in a classy way. The 85-year-old lothario told E! News, "I think it was essentially mama and the folks around her that kept pushing for less nudity. And I said, 'We're doing a nude pictorial here. We're going to do it in a very classy way and we're going to do it in a way in which it will not be forgotten.' I think it was accomplished beyond anything I could have possibly imagined. People will not forget this pictorial."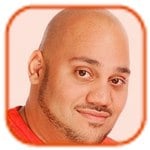 Posted by Andru Edwards Categories: Apple, Editorial, Music, Software,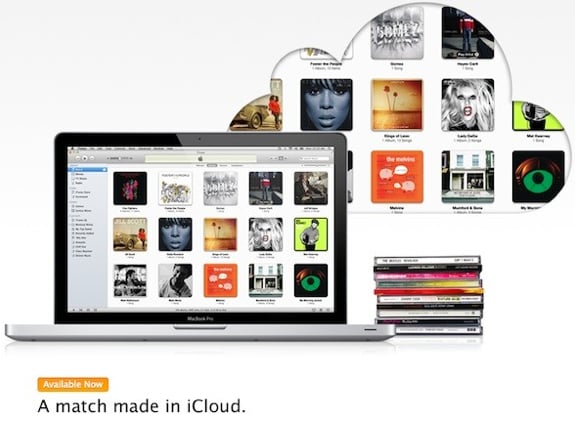 I belong to the MP3 generation. Mine was the first to confront the choice between an $18 CD filled with marginal tracks and free MP3 downloaded from Napster in minutes. It was a test of character, and like many of the MP3 generation, I failed. But my days as a copyright violator, music pirate, and intellectual property profiteer ended long ago, and after enabling iTunes Match, previous guilt is gone.
To be fair, I haven't actually stolen music in years. I actually have multiple music service subscriptions, mostly because I am too lazy to cancel when I switch. So I have access to Rdio, Zune Pass, Rhapsody, Slacker, and Spotify Premium. But the truth is, I have a 32GB music collection sitting on my home PC that was built illegally downloading from services like Napster, Limewire, and BitTorrent. But now Apple is offering me amnesty for just $25 a year.
Apple's iTunes 10.5.1 launched yesterday, and it includes the much-anticipated Match feature. Install the software and it will scan your hard drive for music and make high-quality, 256-Kbps AAC versions of every file available to you in the cloud. The kicker is that this includes not just songs you purchased through iTunes, but any music file on your system, no matter where or how you got it. It will cost $25 a year to maintain access to this newly rebuilt and legal library, but for that price you can have access to up to 25,000 songs. Apple will pay the labels a small fee for the rights, but all you pay is the $25 per year. For those of us in the MP3 generation, this is library liberation.
Click to continue reading With iTunes Match, Apple has ended piracy as we know it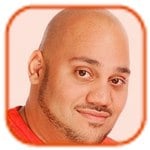 Posted by Andru Edwards Categories: Apple, Editorial, Features, Software,
I upgraded my MacBook Pro to Apple OS X Lion in a lunch hour. Okay, it wasn't a lunch hour—I couldn't wait that long—but even more astonishing than the expediency (30 minutes to download and 35 to upgrade) was the effortlessness of the process.
At 9am yesterday morning, I opened the Mac App Store, clicked purchase, and let the installer work its magic. When I returned to my machine, it donned a fresh new log-in screen and a new OS. As tech journalist, this ought to have delighted me. Instead, I was left hungering for more.
It's not that Lion isn't a graceful creature; Apple's latest OS adds poise to an already agile predecessor. The 250 new features—Mission Control has already changed how I work—touch every corner of the OS and surpass the 150 additions of the refinement-focused Snow Leopard. Yet I can't help feel that something important is happening—has already happened—to very concept of the OS.
Click to continue reading Mac OS X Lion: Has the OS become just another app?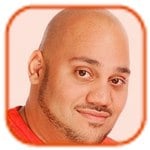 Posted by Andru Edwards Categories: Apple, Cell Phones, Editorial, Handhelds,

Yesterday we told you that Apple started selling unlocked iPhone 4s here in the U.S. We do have to admit that the move leaves us scratching our heads a bit. The iPhone 4 is a year-old device at this point. That leaves the question: why?
The GSM iPhone 4 only works well on AT&T. Sure, you can run it on 2G EDGE with T-Mobile, but that's a lousy user experience, and Apple is all about providing smooth user experiences. I just can't accept that T-Mobile users want the iPhone so desperately that they're willing to give up 3G for it, although I may be wrong about that, too.
Boy Genius Report's Jon Geller is right when he says that Apple sells unlocked iPhones in 85 other countries. But those countries all have more than one GSM iPhone-compatible 3G carrier. Canada has three. Dave Zatz points out this morning that for Americans, the "unlocked" iPhone will cost $450 more over two years than the locked model, because AT&T doesn't give any discounts for bringing your own phone. That's "an extra $450 mostly for the privilege of feeling more liberated and fancy free," he concludes.
Click to continue reading Six reasons why Apple is selling unlocked iPhones in the US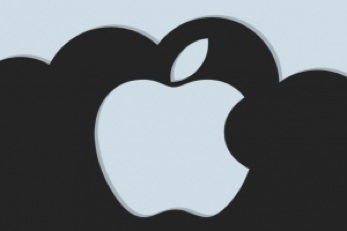 I've long since stopped kvetching over the number of things Apple chief executive Steve Jobs can attach an "i" to and call his own. The maverick CEO's track record is just too darn good. Now that we know that Apple's iCloud is a real thing, there's no sense in wondering how Jobs can have the gall to rebrand cloud computing. I'd rather focus on what Apple will do with the cl...er... iCloud now that Apple has adopted it as its own.
Is Apple new to the cloud? If you accept that at the most fundamental level, cloud computing is simply a matter of thin clients (hardware or software) accessing Internet-based services and intelligence, then the answer is no. Consider Apple's reliance on streaming services for Apple TV's TV show and movie rentals, or the way genius playlists work.
iCloud, which Apple will officially unveil at next week's World Wide Developers Conference (WWDC), will be more, and streaming content is only the beginning. Obviously, we expect some sort of cloud-based, access-anywhere music library. Apple may even cave and offer a subscription-based music service. These plans will only succeed if Apple has done what Google failed to do with Google Music Beta: convince the major labels to let consumers store and access purchased (and rented) music from central servers.
I think music labels fear this not only because they worry about losing further control of the digital bits that make up their vast song libraries, but because no one will ever buy more than one copy of a song again, and if they get subscription access, they're done buying music—period.
Click to continue reading iCloud: Can Apple make the cloud mainstream?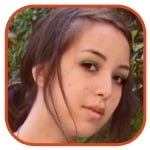 Posted by Robin Paulson Categories: Editorials, Fashion Designers, Models,
After losing her longtime gig as the editor of Vogue Paris, Carine Roitfeld has returned to freelance styling. Even though she's self-employed, she doesn't have to look very far for work when she's best friends with creative directors like Karl Lagerfeld.
Chanel's head honcho hired Roitfeld to style the latest campaign for the label, starring -- of course -- Freja Beha Erichsen. While her styling abilities are indutibly fabulous, Lagerfeld's choice to shoot Freja in a photobooth brings down the quality of the photos quite a bit. While it's refreshing to see a change in the look of the campaigns, there's definitely a place for experimental shoots -- just not in glossy magazine pages.
Click to continue reading PHOTOS: Carine Roitfeld Styles Chanel Campaign
Read More

| The Cut

© Gear Live Inc. – User-posted content, unless source is quoted, is licensed under a Creative Commons Public Domain License. Gear Live graphics, logos, designs, page headers, button icons, videos, articles, blogs, forums, scripts and other service names are the trademarks of Gear Live Inc.