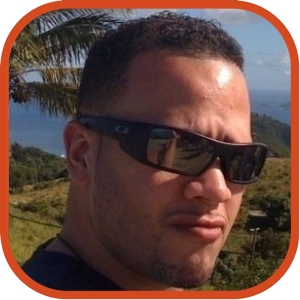 Posted by Jason Diaz Categories: Cell Phones, Editorial, Features, Google, Software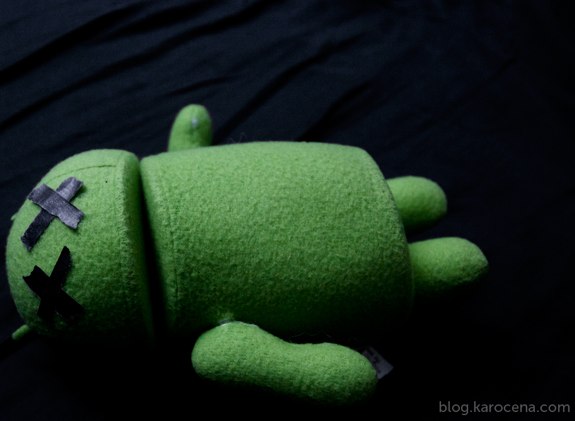 "It's important that Apple not be the developer for the world. We can't take all of our energy, and all of our care, and finish the painting and have someone else put their name on it." - Tim Cook, Apple CEO
The same statement rings true for Google. If others are reaping the rewards, and little to nothing is left for oneself, then what's the point? If a product does not meet the expectations set before it, then developing for it doesn't make much sense. If any given product is not self-sustainable, then it is not cost effective and eventually becomes a burden to the maker--even if users appear to enjoy using it. Make no mistake about it, Google is in the business of making money, and everything else is secondary (including good will.)
Google's co-founder and now recently-minted CEO, Larry Page, bought Android in 2005. He also brought along Andy Rubin, one of its creators, over to Google, who recently renounced his post as Senior Vice President of mobile Digital Content. Basically, the guy who was leading Android. It has been said that Sergey Brin, the other tandem co-founder, was not enthusiastic about the purchase. Former Google CEO at the time, Eric Schmidt, now Chairman at Google had a similar reaction. These somewhat pessimistic receptions were also shared by Vic Gundotra, Senior Vice President of Engineering. However, he recanted these thoughts at Google I/O 2010.
Click to continue reading Why Google will stop developing Android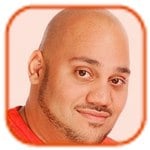 Posted by Andru Edwards Categories: Editorial, Features, Google, PC / Laptop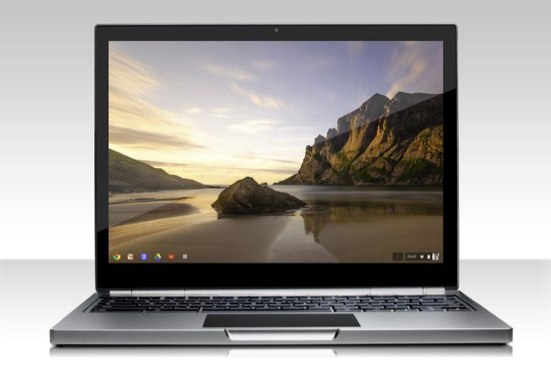 Today Google announced the Chromebook Pixel, an often-leaked touchscreen notebook computer that runs Chrome OS and is optimized for web browsing and cloud storage. The problem is that there is nothing that really sets the Chromebook Pixel apart from just about any other notebook computer to make it a compelling buy. In fact, it looks like a pretty stupid buy.
PRICE
Let's talk about the price of the Pixel for a moment. You can buy a fantastic Windows 8 PC or MacBook Air for the same price, both of which would blow away the Pixel in terms of usability. The Chromebook requires you to be connected to the Internet to be useful in any way, since it relies on cloud-based apps. A Mac or PC allows you to actually install apps on them, which you can launch when you are away from Wi-Fi, and get work done in.
Click to continue reading 3 reasons why you shouldn't buy Google's Chromebook Pixel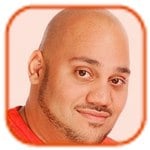 Posted by Andru Edwards Categories: Apple, Cell Phones, Editorial, Features, Handhelds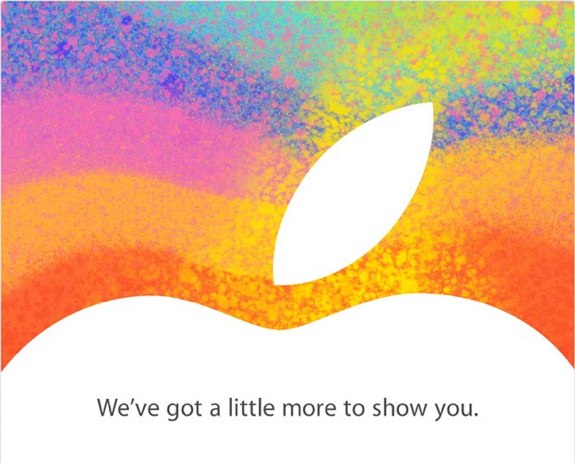 The day after Apple's latest earnings call, I got an email from a reader that asked if the days of Apple leading the world in consumer electronics innovation has come to an end, and if the playing field is leveling out:
Q: What's up with Apple? It seems the stock is down, profits are great, and products are stagnant, only seeing revisions rather than new product categories. Have they gotten too big to be as nimble as they used to be?
Coincidentally, I was browsing Facebook earlier, and I came across a post where a friend was very unimpressed by Apple's announcement of the 128 GB iPad:
Maybe it's the jet lag, but the latest 'New Thing' is a 128GB iPad?

This is it?

Where's Apple innovation?
I dunno, it seems that people expect way more from Apple than any other company. They update their iOS products on a yearly cycle, and they even updated the iPad mid-cycle last time (which people got upset about too, because it was too soon. Wait, what?)
Do people forget that the original iPod was released in 2001, and then the iPhone 6 years later, and then the iPad another three years after that? The iPad isn't even three years old yet, and people are saying Apple has lost something. Big, game-changing products like this take time.
Click to continue reading Ask Andru: Where is Apple's innovation? It takes time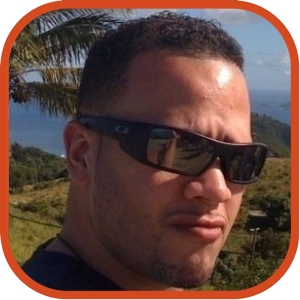 Posted by Jason Diaz Categories: Apple, Cameras, Cell Phones, Editorial, Handhelds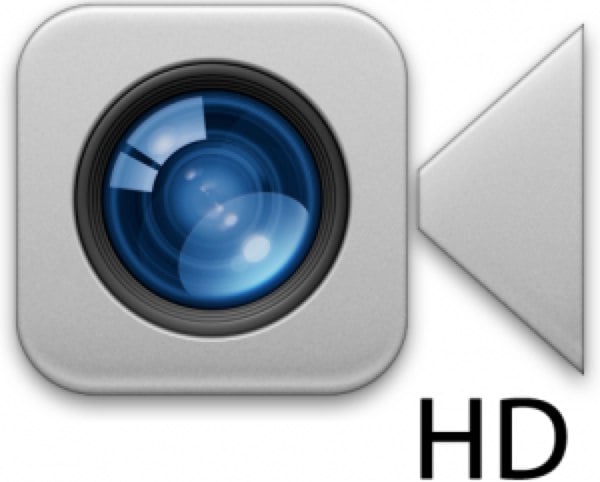 Disclaimer: this is pure speculation based on rumors, track record, and wishful thinking. So, no hurt feelings if it doesn't come to pass.
The way we see it, Apple methodically has been updating its entire Mac lineup with HD front facing cameras. The first to receive it was the iMac in mid-2011, quickly followed by last year's Macbook Pro lineup and subsequently the newly refreshed generation of MacBook Pros and Macbook Air; the lineup includes the 11-, 13-, and 15-inch as well as the flagship Macbook Pro with Retina display. The result is 720p high-definition video chat. The missing ingredient is the inclusion of HD FaceTime chat for iOS devices. Sure, the back of an iPhone 4/4S, iPad 2, and new iPad are technically HD cameras, and one could switch to that camera with a quick toggle, but it's still not ideal for most video chat interactions. I'm postulating that Apple could potentially introduce its first HD front-facing camera for iOS devices with the iPhone 5.
Click to continue reading Will FaceTime HD come to the iPhone 5 by way of a high definition front camera?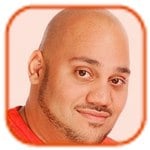 Posted by Andru Edwards Categories: Editorial, Features, Internet, Software

Earlier today, Facebook launched its new photo-sharing app, Facebook Camera. Since then, we've seen tons of comments on Facebook and Twitter from people who are making fun of the company for releasing a new app that competes with Instagram, the photo sharing app and company that Facebook just acquired for $1 billion. Really? I thought it was time that we took a closer look at why Facebook Camera makes perfect sense, and how it really doesn't compete against Instagram at all.
Click to continue reading Why Facebook Camera and Instagram can easily co-exist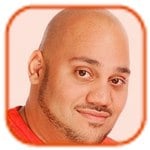 Posted by Andru Edwards Categories: Apple, Editorial, Music, Software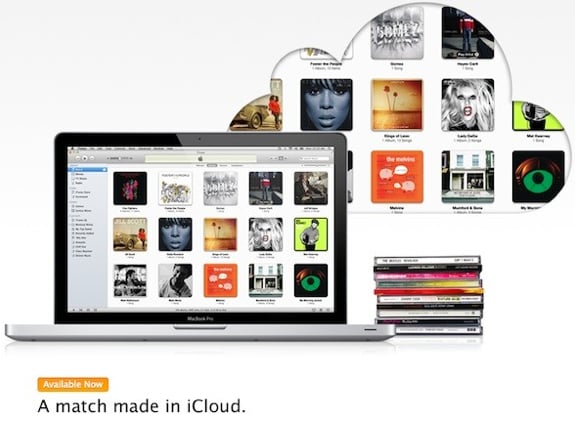 I belong to the MP3 generation. Mine was the first to confront the choice between an $18 CD filled with marginal tracks and free MP3 downloaded from Napster in minutes. It was a test of character, and like many of the MP3 generation, I failed. But my days as a copyright violator, music pirate, and intellectual property profiteer ended long ago, and after enabling iTunes Match, previous guilt is gone.
To be fair, I haven't actually stolen music in years. I actually have multiple music service subscriptions, mostly because I am too lazy to cancel when I switch. So I have access to Rdio, Zune Pass, Rhapsody, Slacker, and Spotify Premium. But the truth is, I have a 32GB music collection sitting on my home PC that was built illegally downloading from services like Napster, Limewire, and BitTorrent. But now Apple is offering me amnesty for just $25 a year.
Apple's iTunes 10.5.1 launched yesterday, and it includes the much-anticipated Match feature. Install the software and it will scan your hard drive for music and make high-quality, 256-Kbps AAC versions of every file available to you in the cloud. The kicker is that this includes not just songs you purchased through iTunes, but any music file on your system, no matter where or how you got it. It will cost $25 a year to maintain access to this newly rebuilt and legal library, but for that price you can have access to up to 25,000 songs. Apple will pay the labels a small fee for the rights, but all you pay is the $25 per year. For those of us in the MP3 generation, this is library liberation.
Click to continue reading With iTunes Match, Apple has ended piracy as we know it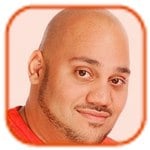 Posted by Andru Edwards Categories: Apple, Editorial, Features, Software
I upgraded my MacBook Pro to Apple OS X Lion in a lunch hour. Okay, it wasn't a lunch hour—I couldn't wait that long—but even more astonishing than the expediency (30 minutes to download and 35 to upgrade) was the effortlessness of the process.
At 9am yesterday morning, I opened the Mac App Store, clicked purchase, and let the installer work its magic. When I returned to my machine, it donned a fresh new log-in screen and a new OS. As tech journalist, this ought to have delighted me. Instead, I was left hungering for more.
It's not that Lion isn't a graceful creature; Apple's latest OS adds poise to an already agile predecessor. The 250 new features—Mission Control has already changed how I work—touch every corner of the OS and surpass the 150 additions of the refinement-focused Snow Leopard. Yet I can't help feel that something important is happening—has already happened—to very concept of the OS.
Click to continue reading Mac OS X Lion: Has the OS become just another app?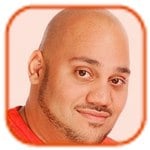 Posted by Andru Edwards Categories: Apple, Cell Phones, Editorial, Handhelds

Yesterday we told you that Apple started selling unlocked iPhone 4s here in the U.S. We do have to admit that the move leaves us scratching our heads a bit. The iPhone 4 is a year-old device at this point. That leaves the question: why?
The GSM iPhone 4 only works well on AT&T. Sure, you can run it on 2G EDGE with T-Mobile, but that's a lousy user experience, and Apple is all about providing smooth user experiences. I just can't accept that T-Mobile users want the iPhone so desperately that they're willing to give up 3G for it, although I may be wrong about that, too.
Boy Genius Report's Jon Geller is right when he says that Apple sells unlocked iPhones in 85 other countries. But those countries all have more than one GSM iPhone-compatible 3G carrier. Canada has three. Dave Zatz points out this morning that for Americans, the "unlocked" iPhone will cost $450 more over two years than the locked model, because AT&T doesn't give any discounts for bringing your own phone. That's "an extra $450 mostly for the privilege of feeling more liberated and fancy free," he concludes.
Click to continue reading Six reasons why Apple is selling unlocked iPhones in the US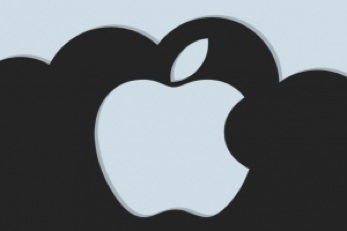 I've long since stopped kvetching over the number of things Apple chief executive Steve Jobs can attach an "i" to and call his own. The maverick CEO's track record is just too darn good. Now that we know that Apple's iCloud is a real thing, there's no sense in wondering how Jobs can have the gall to rebrand cloud computing. I'd rather focus on what Apple will do with the cl...er... iCloud now that Apple has adopted it as its own.
Is Apple new to the cloud? If you accept that at the most fundamental level, cloud computing is simply a matter of thin clients (hardware or software) accessing Internet-based services and intelligence, then the answer is no. Consider Apple's reliance on streaming services for Apple TV's TV show and movie rentals, or the way genius playlists work.
iCloud, which Apple will officially unveil at next week's World Wide Developers Conference (WWDC), will be more, and streaming content is only the beginning. Obviously, we expect some sort of cloud-based, access-anywhere music library. Apple may even cave and offer a subscription-based music service. These plans will only succeed if Apple has done what Google failed to do with Google Music Beta: convince the major labels to let consumers store and access purchased (and rented) music from central servers.
I think music labels fear this not only because they worry about losing further control of the digital bits that make up their vast song libraries, but because no one will ever buy more than one copy of a song again, and if they get subscription access, they're done buying music—period.
Click to continue reading iCloud: Can Apple make the cloud mainstream?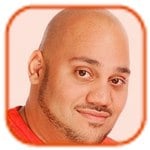 Posted by Andru Edwards Categories: Cell Phones, Editorial, Features, Microsoft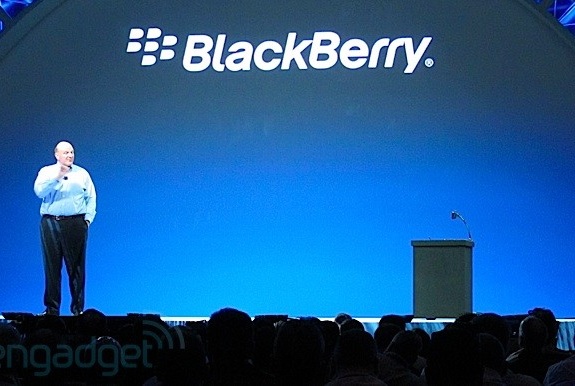 At this week's BlackBerry World trade show, everyone expected the top headliner to be the company's just-released PlayBook tablet and its new software offerings. As it turned out, the gadget ended up taking second spot to a surprise guest: Microsoft boss Steve Ballmer.
Ballmer came out during RIM co-CEO Mike Lazaridis' keynote yesterday morning to announce a partnership that would bring Microsoft's Bing search engine to BlackBerries. Search is a big deal in mobile devices, so it's fitting that a heavy hitter from Microsoft came to give its blessing, but many took the appearance of the CEO as a clear sign of bigger things to come.
Does RIM know what it's in for, though? There's considerable doubt over whether the company's strategy and platforms can be successful over the next couple of years. If they're not, Microsoft could end up owning RIM.
"Will Microsoft buy RIM? That is a possibility and a fast track for Microsoft to gain a foothold in the mobile hardware business," says Harry Wang, director of mobile research at Parks Associates. "RIM's market capitalization is only $25 billion and Microsoft has $48 billion in cash. If RIM's value drops to $15 billion, it will become an attractive target for Microsoft. Maybe Steve Ballmer was planting that seed during his keynote appearance at Blackberry World."
Click to continue reading Microsoft should buy RIM
© Gear Live Inc. – User-posted content, unless source is quoted, is licensed under a Creative Commons Public Domain License. Gear Live graphics, logos, designs, page headers, button icons, videos, articles, blogs, forums, scripts and other service names are the trademarks of Gear Live Inc.