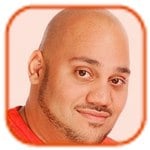 Posted by Andru Edwards Categories: Apple, Cell Phones, Editorial, Features, Handhelds, Wireless / WiFi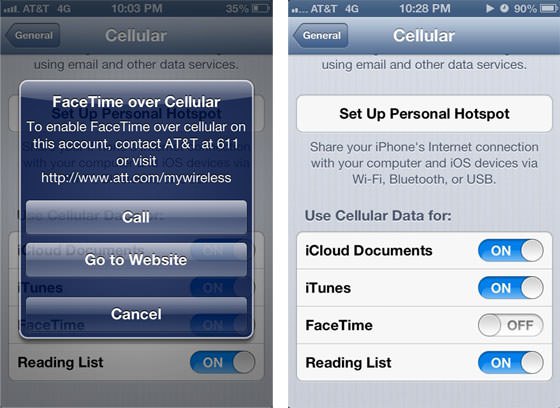 With the release of iOS 6 beta 3 yesterday, a disturbing "feature" was uncovered. Some users on with AT&T iPhones are reporting that, when they attempt to enable FaceTime over Cellular, a prompt pops up that tells the user to contact AT&T in order to enable the feature. Many are assuming that this means that AT&T will be looking to charge a premium for customers to use FaceTime over its data connection, and if that is the case, it is straight up consumer robbery.
Click to continue reading AT&T charging for FaceTime over Cellular is double-dipping consumer robbery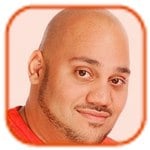 Posted by Andru Edwards Categories: Editorial, Features, Internet, Software

Earlier today, Facebook launched its new photo-sharing app, Facebook Camera. Since then, we've seen tons of comments on Facebook and Twitter from people who are making fun of the company for releasing a new app that competes with Instagram, the photo sharing app and company that Facebook just acquired for $1 billion. Really? I thought it was time that we took a closer look at why Facebook Camera makes perfect sense, and how it really doesn't compete against Instagram at all.
Click to continue reading Why Facebook Camera and Instagram can easily co-exist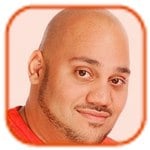 Posted by Andru Edwards Categories: Apple, Editorial, Features, Handhelds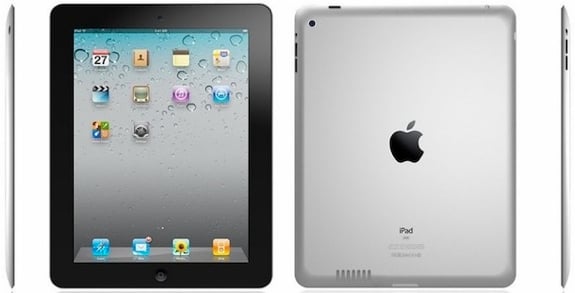 It's been a year since Apple took the wraps off its first tablet. In those past 12 months, the iPad hasn't had too much serious competition, and has easily dominated the tablet market. But with the recent introduction of Google's tablet-specific Honeycomb Android OS on devices like the Motorola Xoom, the tablet space is finally starting to get interesting.
And while other companies like HP, Motorola, and RIM are releasing first-generation tablets, Apple is set to unveil its second-gen iPad tomorrow. The invites have been sent, and the blogosphere is bursting with all sorts of ideas about what the 'iPad 2' might look like. But as anyone who follows Apple knows, nothing is certain until it's unveiled on stage in San Francisco. Here are 11 ways Apple could knock it out of the park with its next iPad:
Add a Verizon 3G iPad
The fact that Verizon started selling the Wi-Fi-Only iPad with a Mi-Fi bundle back in October, and since the iPhone 4 landed at Verizon last month, we can't see a reason why the next iPad wouldn't be available on both AT&T and Verizon. There could be an existing exclusivity agreement where AT&T would get the iPad 2 first, and then Verizon would follow sometime later, but my fingers are crossed that this won't happen.
Even Better, Make it a 4G Verizon iPad
Verizon's 4G network has been up and running since December, and the first LTE phones are expected any day now. Also, if you buy a Motorola Xoom, it comes with the promise of a free future 4G upgrade. Why not the iPad 2? Hopefully, the accompanying data plan wouldn't be prohibitively expensive.
Click to continue reading 10 features we'd love to see in the next iPad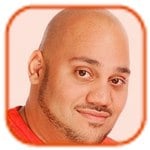 Posted by Andru Edwards Categories: Editorial, Features, PC / Laptop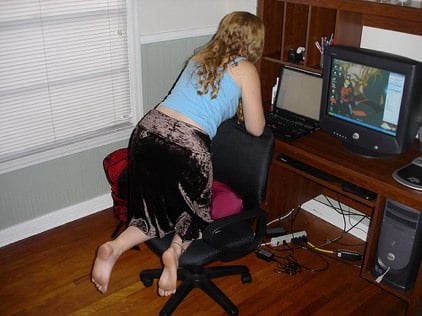 In this age of technology it seems that no sooner have you taken your brand spanking new machine out of its packaging than it is already defunct and obsolete thanks to a newer, sleeker, sexier model. However, there are some exceptionally old machines still out there and some exceptionally stubborn users who still think that Windows 95 is the height of technological evolution.
So, this one is for the obstinate hoarder of old technologies. If you find yourself nodding along knowingly to any of the below, it's time to treat yourself to a new machine.
Click to continue reading Friday Fun: 10 tell-tale signs you need to upgrade your computer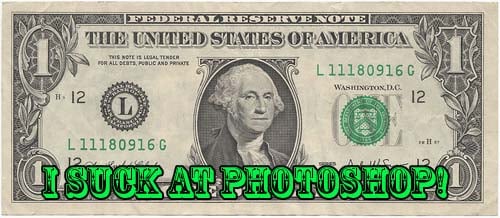 Now that we're over the holiday hump (i.e. every game imaginable being released at the same time, oh god, why do you do this to me), a lot of sites and publications have been putting together lists of games to look forward to in the new year. Me? Nuh-uh. I don't have the cash for that. Fallout and Dead Space alone have depleted my gaming funds for a while (not to mention a certain 360 dying enough times for me to wish ill on its relatives), and if you're like me, you want a cheap alternative until your funds recover. Hell, even if you don't need it, you can't pass up a quality gaming experience on the cheap, but being a penny-pinching bastard like myself tends to help heal those imaginary wounds. So, I've decided to put together a list of a few old-but-still-awesome games that you can get for slightly less than the cost of a night with your mom, though they'll probably last far longer.
You may want to note that some of these games are older and may stutter and wobble and spurt blood if you're running more than Windows XP, so you may want to check your compatibility before you plunk down the green to have them downloaded to your inferior operating system, muahaha. Hit the jump for the rundown.
Click to continue reading Five Awesome Games You Can Play on the Cheap

Posted by Alex Lifschitz Categories: Culture, Editorial, Hardware, Nintendo, Nintendo DS, Portable/Mobile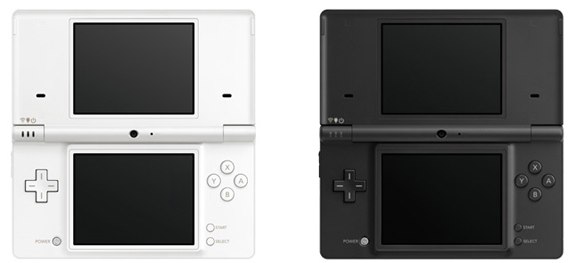 So, as we've already reported, Nintendo has announced the DSi, a spiffy new iteration of the DS franchise. There's the larger screens, smaller profile, music playback, SD card slot…But what's got everybody in a kerfuffle about it is the 3MP camera embedded in the system, both on the top and between the screens. The burning question now is what exactly Nintendo plans to do with the system, and how they're going to integrate the features. So, if you want some uninformed opinion about the possibilities and future of the DSi, kindly hit the jump.
Click to continue reading Nintendo DSi: What does it mean for you?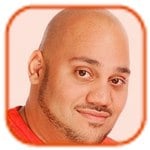 Posted by Andru Edwards Categories: Editorial, Features, Microsoft, Software, Video Games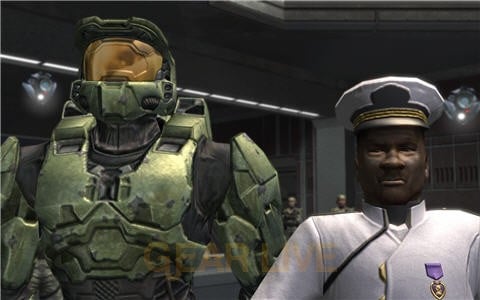 So, Halo 2 for Windows Vista is launching on May 8, 2007, and we have been able to spend some time reviewing the title. Since everyone is familiar with Halo 2, we felt a full review wasn't in order. Instead, we wanted to clue you in on the ten best improvements we experienced while reviewing the game. These ten features raise the bar for Halo as a whole, and may be a foreshadowing of things to come in Halo 3:
Achievements: If you are looking for something fun that adds another level of fun and challenge to the Halo 2 world, this is it. We have said it before, and we will say it again - Microsoft hit a gold mine with the notion of achievements. No sooner than when we finished a multiplayer deathmatch did we rack up a total of three achievements. Meleeing five people from behind (and thusly earning the Ninja achievement) was nice, but Meleeing someone who already had the Ninja achievement (and thus earning the Flaming Ninja achievement) was even better. We have the achievement to prove it. For those wondering, yes, the achievements you earn in Halo 2 for Vista (or any other Games for Windows game) is counted towards your Xbox Gamerscore.
Continue Reading: Top Ten Halo 2 Vista Improvements…
Read More

| Playfeed

Posted by Rob Stevens Categories: Action, Bungie, Editorial, Features, First Person Shooters, Rumors, Xbox 360, Xbox Live Marketplace
My old friend Billy at Game Informer just posted a rumor that we could see a Halo 3 demo by mid 2007. I wouldn't be the least bit surprised if that were the case, but I'd guess Q3 if it were me. But the more interesting part is that this could be the first demo to come with a price tag.
Pop Quiz: What's the best way to raise the price for a game beyond the acceptable mass-market threshold without actually raising the price?
Answer…Hide the upcharge in something else that the customers will buy without a second thought. In this case, a chance to play a stripped down, early version of the game (probably multiplayer only) a few months early. My gut instinct is that Microsoft could charge 800 points ($10) for the demo and fans would pay it. That would effectively make the price for the full game $70.
Click to continue reading Could Microsoft Charge for a Halo 3 Demo?
Posted by Rob Stevens Categories: Editorial, Features, Video Games
The Sony PlayStation 2 had a lot of things going for it when it launched in October of 2000. It would launch more than a year before Nintendo's GameCube console, a head start that proved to extend the lifespan of the console far longer than the usual five years. Normally, launching a game console outside of that five-year cycle spelled disaster (just ask Sega), Sony managed to make it work, but it wasn't by virtue of their games. The launch lineup for the PS2 was laughable, and would not improve for the majority of that first year. No, the PS2 sold for one reason and one reason only: including DVD movie playback cheaper than a dedicated DVD player.
At the time of the PS2 launch, a home DVD player retailed for about $399. Sony was selling the PS2 for $299, taking a significant loss on the hardware and expecting to make it up on software sales (often described as the standard game industry model, despite Nintendo not following that model themselves). For the first year, Sony was taking an absolute bath on the PS2 hardware, since the initial software selection was pitiful, yet the installed user base for the machine would pay dividends in the years to come, allowing Sony to secure many exclusives.
Click to continue reading Why PS2 Succeeded, and Why PS3 Will Fail
Posted by Rob Stevens Categories: Editorial, Features, Video Games
Hey Dave…still want to know why there's no real journalism in the video game industry? It's because of stories like this, and like this, and like this.
How on earth are you supposed to have a "free press" in the game industry when the companies that admittedly support its existence are constantly trying to keep all of the news under wraps? I suspect that in at least one of these recent cases of IGN pulling content, a deal was brokered for an exclusive in exchange for pulling the content, but when are these companies going to learn that you can't put the genie back in the bottle?
The games industry is one where companies have seen rampant "idea theft", concepts shown early to generate buzz which proceed to get ripped off eight ways from Sunday by less talented development houses able to rush a competing product to market. Nintendo was such a victim of this particular tactic (specifically after showing off Super Mario 64 for the first time), that they have become the most secretive company in all of the game industry. So I get it, I understand why these companies want to keep their secrets under wraps ... it's a matter of securing their revenue stream, and I can respect that.
Click to continue reading No "Free Press" In Game Industry
© Gear Live Inc. – User-posted content, unless source is quoted, is licensed under a Creative Commons Public Domain License. Gear Live graphics, logos, designs, page headers, button icons, videos, articles, blogs, forums, scripts and other service names are the trademarks of Gear Live Inc.