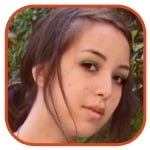 Posted by Robin Paulson Categories: Health & Beauty, Models, News, Sales,
U.K. retailer Debenhams made a bold move in the fight against the over-airbrushing of women in advertisements this week. The company has announced it will ban major retouching of lingerie models in the future, hopefully setting a precedent for American counterparts like Macy's.
"We want to help customers feel confident about their figures without bombarding them with unattainable body images... As well as being a positive from a moral point of view, it ticks the economic boxes as well. Millions of pounds a year are spent by organizations retouching perfectly good images," said the company's head lingerie buyer, Sharon Webb.
Click to continue reading UK Retailer Pledges to Avoid Major Ad Retouching
Read More

| Jezebel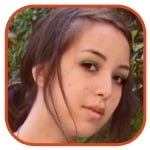 Posted by Robin Paulson Categories: Drama, Foreign, Celebrity Gossip, Filmmaking, Rumors,
Little truth has been spilled about Lars von Trier's upcoming film Nymphomaniac, and while many who work on the film would like to keep it that way, its producer Louise Vesth opened up about some of the new techniques the Danish director will be implementing in the sex scenes.
When actor Shia LaBeouf went around claiming that he'd be having real sex on camera, he was only partially correct. Instead, von Trier will film the sex scene twice: once with the actors and again with their doubles. In post-production, the doubles' nether regions will be superimposed onto the actors', making it appear as though they were truly getting physical.
"We shot the actors pretending to have sex and then had the body doubles who really did have sex and in post we will digital impose the two. So above the waist it will be the star and the below the waist it will be the doubles," Vesth explained.
The complicated post-production work cost the film an unveiling at Cannes, but it is expected to hit theaters this December.
Read More

| The Hollywood Reporter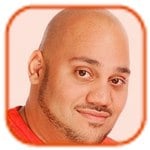 Posted by Andru Edwards Categories: Drama, Prime Time, Reality, Cable, Features, Video,
Ryan Seacrest was "shocked" when he saw Kourtney Kardashian's labor footage.
The Keeping Up with the Kardashians executive producer admits it was difficult to find a balance on how much detail to broadcast when the reality TV star gave birth to her son Mason, now two, and thinks the brunette beauty would have "loved" for the unedited film to have been screened.
"I remember looking at the raw footage of Kourtney having Mason, the baby. I'd never seen a delivery in that much detail. Half of me was interested, but I was shocked that she essentially reached down and delivered her own baby. And I was like, 'How much are we going to show of this?' And I realized that they were more qualified women to make this decision. She would have loved for us to air the entire thing. But I remember thinking, 'How far do we go?'"
Ryan is pleased with the "complete turn" which Kourtney's boyfriend Scott Disick has made in recent years to the extent he is now a firm favorite with fans: "He's become a very popular character. He's made a complete turn. I've seen him out, and people walk right past me and go take a picture with him. They are very excited to see him."
Click to continue reading Ryan Seacrest Shocked by Kourtney Kardashian Birth Footage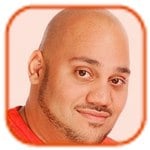 Posted by Andru Edwards Categories: Celebrities, Health & Beauty, Models,
Brooklyn Decker doesn't think she looks "that great in person."
The Sports Illustrated model-turned-actress insists she isn't as attractive in person as she appears in her photo shoots and she didn't enjoy seeing herself on the big screen in her new movie What To Expect When You're Expecting.
"I have a glow, but it's good make-up. I cover up spots. Jeez, I'm not all that great in person ... And seeing myself all blown up on-screen? Times a million enlarged? My face looks like it's been PhotoShopped. It's unnerving," the 25-year-old blonde - who stars in the film alongside Cameron Diaz and Matthew Morrison - told the New York Post.
Blonde bombshell Brooklyn - who married tennis player Andy Roddick in 2009 - has previously starred in Just Go With It and Battleship, but admits her transition into movies didn't come easily: "I've taken acting lessons for some time. I'm lucky. I've done three movies. But nobody sees my two years of failed auditions. Lots of rejection - and I'm still trying. When nobody knew my name or who I was, there were a few guest shots but dozens of TV shows and pilots I didn't get. I'm used to the word 'no.'"
Click to continue reading Brooklyn Decker: I'm Not Great Looking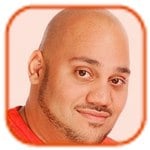 Posted by Andru Edwards Categories: Editorials, Models,
Coco Rocha has hit out after a magazine allegedly Photoshopped images of her.
The stunning model appears on the front cover of Elle Brazil in a plunging skin-tight dress, which reveals lots of skin and cleavage. However, Coco claims she was wearing a body suit under the dress to protect her modesty but it had been edited out and took to her Tumblr account to speak of her upset.
"As a high fashion model I have long had a policy of no nudity or partial nudity in my photo shoots. For my recent Elle Brazil cover shoot I wore a body suit under a sheer dress which I now find was photoshopped out to give the impression of me showing much more skin than I was, or am comfortable with.
''This was specifically against my expressed verbal and written direction to the entire team that they not do so. I'm extremely disappointed that my wishes and contract was ignored. I strongly believe every model has a right to set rules for how she is portrayed and for me these rules were clearly circumvented."
Click to continue reading Coco Rocha's Photoshop Fury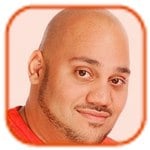 Posted by Andru Edwards Categories: Celeb News, Celebrity Gossip, Filmmaking,
Viggo Mortensen believes an actor's performance can be ruined by editing.
The A Dangerous Method actor revealed he was shocked when watching a film he had made to find that the director had cut his lines and put in a whole new sentence by putting together words he had said in other scenes.
''A director decided he didn't like me saying what he had shot and took words I'd said on other scenes and cobbled a new sentence together. I was stunned.''
Filmmaker David Cronenberg who has worked with Viggo on three movies, crime thrillers A History of Violence and Eastern Promises and most recently A Dangerous Method, admitted directors do have the power to completely change an actor's performance in the editing suite: "I spend weeks with the actor in the editing room, looking at every nuance. Even the rhythm of their breathing as they speak. It can really reshape a performance. You hear people say, 'My performance was destroyed in the editing room' It can actually happen."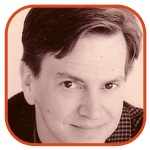 Posted by Tom Mason Categories: Editorials, Movies, Dark Horse Comics,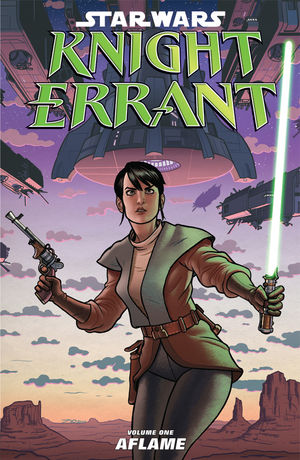 Lucas Licensing, that tiny little division of the massive Star Wars empire, is looking for a new Emperor, I mean, Senior Editor.
You'll be "responsible for all aspects of development, editing and approvals for the adult fiction and comics program." Sound great yet?
There's more, of course, by why bother reading when you could be dropping your resume over there Right. This. Second.
Here's some more in case you're not convinced yet: "Creatively develop new storylines for Star Wars fiction/comics to maintain and grow our readership."
Or how about this: "Work with publishers and Publishing team to identify appropriate writers and/or illustrators for each project."
You'll need some education, of course, and at least "5-7 years of publishing experience and 3-5 years as an editor" but that is nothing compared to your nerd cred: "Solid knowledge and demonstrated interest in Lucasfilm brands" and "solid knowledge of SW fiction (expanded universe)."
Good luck, job seekers!
[Artwork: Knight Errant: Aflame, a new trade paperback from Dark Horse, coming in August and © Lucasfilm]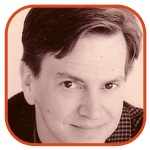 Posted by Tom Mason Categories: Interviews,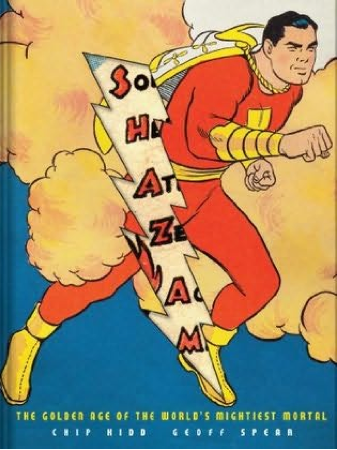 Abrams ComicArts, the graphic novel portion of the mighty Abrams company, is looking for an Editorial Assistant to help nudge their books along.
You have to be an "organized, detail-minded individual with a demonstrated interest in graphic novels or illustrated books to provide administrative and editorial assistance to an editorial director and publishing director." Got all that?
It really means trafficking, filing, collating proofreading and any task the editor doesn't want to do or doesn't have time to do.
You'll need a bachelor's degree and 1-2 years of publishing and/or office experience, and the usual publishing software skills.
Abrams ComicArts does some really nice books, so this'll certainly look good on your resume.
Salary is in the low $30s, so you'd pretty much have to already be living in NYC to make this happen.
Good luck, job seekers!
[Artwork: Shazam by Chip Kidd, one of the books from Abrams ComicArts]
Read More

| Abrams ComicArts (via Publishers Market Place)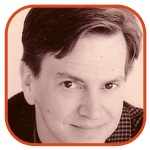 Posted by Tom Mason Categories: Editorials,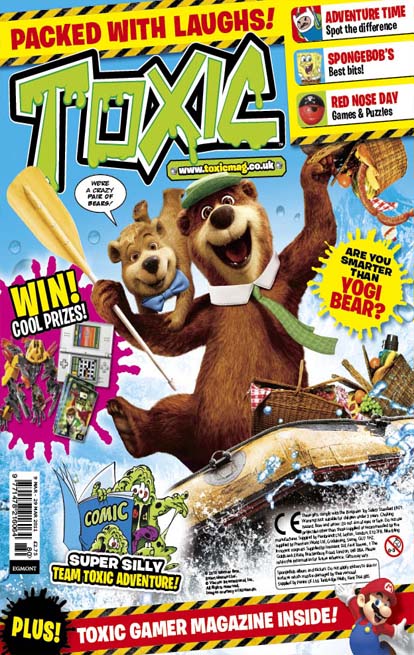 Toxic, one of the wacky British comics magazines (that competes with Dandy and The Beano) is looking for an "Experienced sub-editor/writer."
What's a sub-editor, you may ask? Well, in the US, it means copy editor, but here it means you'd be the acting assistant editor.
Toxic is published by Egmont, the huge Scandanavian publishing conglom. The mag is for boys aged 7-12, and in addition to articles and such on sports and movies and pop culture, they also feature jokes, comics and competitions. As they say, "anything and everything that's in a boys life. Especially if it makes him laugh."
Egmont UK is seeking a "creative and experienced person with a proven track record in sub-editing & writing & general." Experience in digital and online "would be an advantage," but above all they want someone "enthusiastic about children's publishing!"
If you're interested, then you'd better hurry. The listing closes on March 25.
Good luck, job seekers!
[Artwork: Toxic, © Egmont]
Read More

| Egmont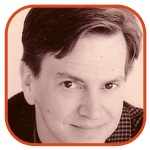 Posted by Tom Mason Categories: Editorials,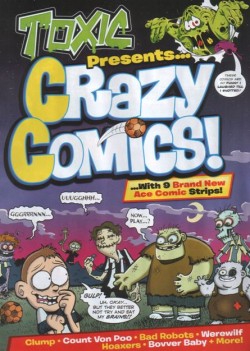 Toxic Magazine is one of those things I always pick up whenever I'm in England because it's such a goofy kid-friendly mix of comics, pop culture and fart jokes for kids 7-12. They're up to issue #167, so I'm probably not the only person picking it up (though maybe one of the few over 12).
Now, Egmont, the giant Scandinavian publishing behemoth, is looking for an editor for Toxic to join their London office. But not just any editor: they want "an experienced and visionary editor to take this brand-leading title to its next level of development, working in close collaboration with the commercial team."
So if you've got that all-important track record "in editorial innovation and product development" and are "enthusiastic about children's publishing," you could make a nice life for yourself at Toxic. Probably helps if you already live in the UK, but no job listing is perfect.
Click to continue reading Comic Book Jobs: Who's Hiring? Egmont UK's Toxic!
© Gear Live Inc. – User-posted content, unless source is quoted, is licensed under a Creative Commons Public Domain License. Gear Live graphics, logos, designs, page headers, button icons, videos, articles, blogs, forums, scripts and other service names are the trademarks of Gear Live Inc.