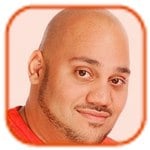 Posted by Andru Edwards Categories: Misc. Tech, Videos,
You know how you have all those pennies stored away somewhere in a jar, or some sort of awkward spot in your car? Of course you do, because no one wastes their time using pennies to make purchases, unless they're clueless or trying to pull some sort of sick joke. Check out the video above, which explains why the penny needs to be abolished from the United States currency, as it's a burden on the economy.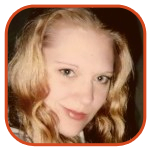 Posted by K.C. Morgan Categories: Miramax, Sony, Corporate Shakeups,
It isn't just middle America that's been affected by the severe economic crisis. Even one of the nation's most successful ventures, the cinema, is feeling the budget crunch. Some of Hollywood's biggest names are suffering, as more movie patrons find they can no longer afford box office prices.
Sony Pictures is laying off their employees, eliminating around 6% of their current workers. According to a memo given to employees of the company, "the decision to take this step was difficult. But it's being done in the context of a strategy designed to help us safeguard our competitiveness and chart our own course through these troubled waters."
Miramax is also struggling in the dangerous economic climate, and sources suggest that the company could be closing its doors for ever in 2011. Six movie projects are still in production, but upon their completion Disney could opt to sell the label.
Read More

| Deadline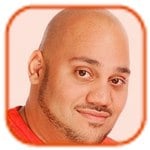 Posted by Andru Edwards Categories:
Naomi Campbell believes that the recession has stopped black models from getting work. The outspoken supermodel claims advertising executives are shying away from using ethnic minority models in their campaigns because they "don't dare" risk losing sales.
She told Britain's Sunday Telegraph, "This year, we have gone back all the way that we had advanced. I don't see any black woman, or of any other race, in big advertising campaigns."
Last summer, the 39-year-old beauty appeared in Vogue Italia's Black Issue, in celebration of black women. Although she was initially positive about the shoot, Naomi is now concerned the ongoing global financial crisis has undone the impact it had.
"That made some noise but, unfortunately, we are the same as before. People, in the panic of recession, don't dare to put a girl of color in their campaign, full stop," Campbell said of the issue.
Fashion designer Bruce Oldfield has echoed Naomi's comments: "It's absolutely true that black models will not be as popular for advertising companies and magazine covers as white girls."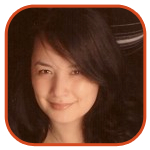 Posted by Veronica Santiago Categories: Documentary, Trailers, Upcoming Releases,
Whatever your feelings about Michael Moore are, there's one thing that cannot be denied: He knows how to get people talking.
To promote his as-yet-untitled project, the director chose to make the direct approach. Why simply comment on the economy when you can fundraise to help save it?
The financial documentary will premiere on October 2.
Read More

| Entertainment Weekly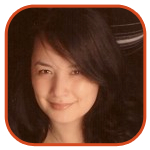 Posted by Veronica Santiago Categories: Documentary, Political, Upcoming Releases,
We might now know what the economy will be doing four months now, but there is one thing we can count on: Michael Moore commenting on it all.
It still doesn't have a name, but it does now have a release date. Moore's new documentary about the global financial crisis will premiere on October 2. Those keeping a close eye on the markets might realize the significance of that date. On October 1, 2008, the $700 billion bailout of Wall Street was approved.
A statement released by Moore gives us an idea of what we should expect. "The wealthy, at some point, decided they didn't have enough wealth. They wanted more—a lot more. So they systematically set about to fleece the American people out of their hard-earned money. Now, why would they do this? That is what I seek to discover in this movie."
Read More

| Variety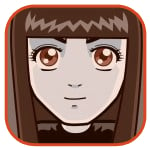 Posted by Sheila Franklin Categories: Transportation,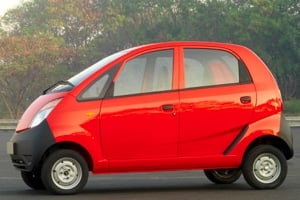 Today is the day that Tata Motors debuts its Nano in Mumbai, India. The starting price of $1999.00 means that it is pretty basic. The car is 10.2 ft. long, has a 623cc rear engine, a very small trunk and only one windshield wiper. Power steering, a radio and air conditioner are optional. The fact that it doesn't have airbags or antilock brakes tells us that it will undoubtedly not reach the States without some upgrading. Tata Motors has been having financial problems of late so we hope the mini-car can get them out of their difficulties.
Read More

| USA Today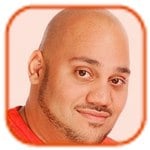 Posted by Andru Edwards Categories: Business, US Economy, Videos, Wall Street,
I think we can all admit that the current credit crisis can be a bit difficult to understand and grasp by the average person. That's why we like this video by Jonathan Jarvis, The Crisis of Credit Visualized. He breaks it down into plain English surprisingly well. Check it out, and let us know what you think in the comments.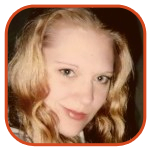 Posted by K.C. Morgan Categories: Prime Time, Reality, Specials, ABC, Cable, CBS, FOX, NBC, Video,
Barack Obama, President of the United States of America, held a press conference Monday night. He led the evening with a speech and he primarily wanted to talk about his stimulus package, which is his answer to the current economic crisis. The commander in chief called for support from the Senate and House, who are currently divided on the package. He addressed criticism for the package and openly talked of his plans. But President Obama seemed ill-prepared to talk about anything else.
The President neatly changed topics when asked about a comment made by Vice President Joe Biden and remained somewhat cagey when asked about his foreign policy regarding Iran. He stayed on topic and on point when it came to the country's current economic crisis, which seems to be his current focus.
Read More

| You Tube

Posted by Sal Traina Categories: Editorials, History, US Economy,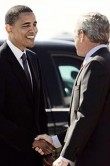 After the terrorist attacks of Sept. 11, 2001, the US's economy took a big hit. At the time, then President George Bush thought a stimulus(tax rebate) would help the economy recover. After two years of analysis, the government decided that their plan to "inject" money to the economy did nothing to help it's condition. It didn't help.
Click to continue reading Obama's Tax Plan Similar To 2001 Failed Plan
Posted by Jonas Hinckley Categories: Editorials, Marvel Comics,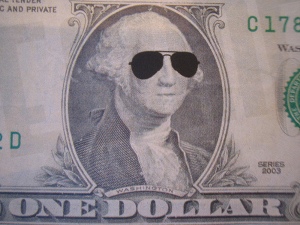 With all the rumblings about the economy going on recently, I asked a retailer friend the other day how that was affecting his shop. And he gave me the following anecdote, which I'll paraphrase:
The other day, one of my box customers came into the shop and asked to see his pull list. After crossing off about half the titles on the sheet, he handed it back to me and then asked with a straight face: "So, how's this economy treating you?"
My friend, good retailer that he is, didn't actually react as I might have, which probably would have been to leap over the counter and try to strangle the guy.
With maybe the exception of the recent Obama issue of Amazing Spider-Man, which looks to be selling for ridiculous amounts on ebay, it's tough to see how comics retailers wouldn't be affected just like everybody else by the economic downturn. But it's one more reason to support your local comic shops right now to help keep folks in business for the long haul.
While I haven't cut back much yet, I'm definitely not making as many spur-of-the-moment purchases as I might otherwise do. Of course, it would certainly help if the prices would stop going up.
Read More

| Bridge City Comics

© Gear Live Inc. – User-posted content, unless source is quoted, is licensed under a Creative Commons Public Domain License. Gear Live graphics, logos, designs, page headers, button icons, videos, articles, blogs, forums, scripts and other service names are the trademarks of Gear Live Inc.