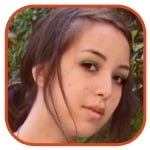 Posted by Robin Paulson Categories: Celebrities, Fashion Designers, News,
Duchess Catherine can't seem to please anyone in the fashion world.
First Matthew Williamson slammed the future queen - known at the time by her maiden name Kate Middleton - on her style, and now Vivienne Westwood is chastising the royal for not recycling her clothes.
"I don't have any advice for her, [although] I think it would be great if she wore the same clothes over and again, because that's very good for the environment and it would send out a very nice message. If you're going to all that trouble to get an outfit that suits you, then you should keep on wearing it. I mean you don't have to have a red outfit one day and then something almost the same in blue the next," the veteran designer said at London Fashion Week.
While it's humorous that Westwood - who herself puts out a new collection of clothes at least twice a year - called Duchess Catherine out for not recycling her clothes, Fashion Police correspondant Kelly Osbourne blasted her about re-wearing her clothes a couple years back!
Read More

| Daily Mail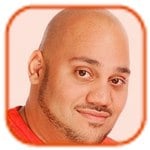 Posted by Andru Edwards Categories: Fashion Designers, News,
Gucci has launched a line of environmentally-friendly shoes. The Italian fashion house's creative director, Frida Giannini, has designed the Sustainable Soles footwear line which includes two styles, one for men and one for women, both made with biodegradable plastic.
The female shoes are ballerinas available in a range of polished tones, including blush, taupe and black and feature cutout details and the company's signature GG motif. The men's are sneakers and are sold in both a low and high-top version with bio-rubber soles while the upper part of the shoe is in vegetable-tanned calfskin and and has bio strings. The sneakers also have tongues featuring the Gucci logo printed in green on a recycled polyester label.
Click to continue reading Gucci Launch Eco Shoes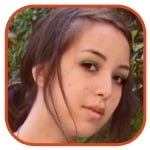 Posted by Robin Paulson Categories: Celebrities, Fashion Designers, Health & Beauty, Models, News, Sales,
- "California Gurls" singer Katy Perry aims to get John Galliano to design her wedding dress for when she ties the knot with comedian Russell Brand. Is it wrong of me to secretly wish that Brand will try to pull off one of Galliano's ridiculously awesome hats for the special occasion?
- Magazine junkies everywhere will be disappointed to hear the latest fashion-tech news: Apple will be censoring nipples for the iPad versions of magazines, as the company considers chest flesh to be soft-core porn. What would fashion be without nipples and arses?
- Supermodel Claudia Schiffer takes a cue from Demi Moore and poses nude for Germany's June Vogue issue. Karl Lagerfeld shoots the pregnant beauty, who is currently pregnant with her third child.
-
Walking disaster
Actress Lindsay Lohan won't let her dismissal at the House of Emanuel Ungaro get her fashion aspirations down. Instead, the leggings designer is expanding her line to handbags. Former Dolce & Gabbana handbag designer Paz Shaked Wolf teamed up with Lohan for the "nightclub-inspired" pieces, set to sell this holiday season.
Click to continue reading Items Du Jour: Lohan Designs a Bag, Apple Bans Nipples, Claudia Poses Nude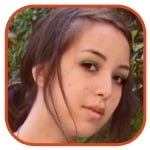 Posted by Robin Paulson Categories: Celebrities, Editorials, Fashion Designers, Health & Beauty, Models, News, Rumors,
- Victoria Beckham scores an interesting editorial in German Vogue, where she looks flawless (as usual) against trashy back drops and a playground duck. Yes, a duck.
- Ever wonder what happened to Christina Aguilera? She says that she's more comfortable in her skin, now that she's become a mom. She even says that she's more sexual. How is that even possible after creating a music video like "Dirrty"?
- Kristen Stewart lands the cover for the current issue of Flaunt magazine, and holy smokes is she hot! She's everywhere and I love it!
- Fashion designer Mark Fast seems to have made quite the impression with his peers—Calvin Klein is reportedly going to discontinue the use of size 0 models. It also could be the allure of Lara Stone; Calvin Klein creative director Francisco Costa is rumored to have picked her to front several of the campaigns.
- Jimmy Choo is set to release a line of sneakers next month, but early previews of the shoes aren't impressing anyone. Starting price is at $600!
Click to continue reading Items Du Jour: Jimmy Choo Makes Sneakers, Christina Gets Sexier, and Posh Poses With a Duck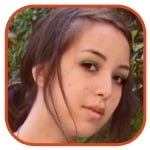 Posted by Robin Paulson Categories: Celebrities, Fashion Designers, News, Rumors,
With stylish stars like Angelina Jolie dressing kids in her clothes, it's no wonder that more celebrities want to line up with Stella McCartney.
Pop singer Leona Lewis has her eyes aimed at such a collaboration, specifically an eco-friendly one.
"Leona and Stella got on famously. They are both vegetarians, don't wear leather and are huge animal lovers. The [fashion] line would be very animal-friendly," reveals an anonymous source.
The news comes after the pair were spotted being awfully chatty at a charity event, Children In Need, in London. Although McCartney has designed costumes for the film Sky Captain and the World of Tomorrow, this team-up would be her first with a celebrity, despite having previous done lines for Adidas and H&M.
Read More

| Sawf News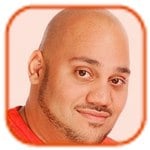 Posted by Andru Edwards Categories: Fashion Designers, News,
Even fashion houses want to get in on the eco-friendly trend: Gucci has vowed to go green and help save the rainforest.
The giant fashion conglomerate, which owns brands including Balenciaga, Yves Saint Laurent and Alexander McQueen, has joined forces with the Rainforest Action Network and decided to stop using paper from Indonesian rainforests and plantations as well as avoiding the suppliers Asia Pulp and Paper.
Executive vice president of global communications Mimma Viglezio said, "Standing rainforests are not a luxury, they're a necessity if the world wants to stop climate change. Our actions are lowering our own carbon footprint, but we hope that they will also raise awareness inside the fashion industry that it's possible for our industry to make a difference for rainforests and for the climate."
This change in company policy will now ensure all the paper used—from for printing documents to carrier bags—will not come from endangered forests.
Bosses at the Rainforest Action Network are thrilled with the fashion giant's dedication to the cause and have praised them as a "industry leader" for their hard work and hope other companies will follow. Forest campaign director Lafcadio Cortesi said, "The Gucci Group's actions and commitments confirm its place as an industry leader. This move sets a bar for others in fashion and retail and demonstrates the foresight our society needs for our children and grandchildren to have standing rainforests and a stable climate."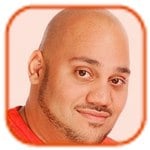 Posted by Andru Edwards Categories: Television, Pregnancies,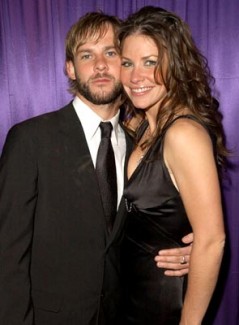 Evangeline Lilly thinks that people have to stop having babies to save the planet.
The actress, who is been dating her co-star Dominic Monaghan since they met on the set of Lost in 2004, believes people are procreating at an alarming rate and must slow down their baby-making or adopt to "protect" the Earth.
"For a very long time, I have had intentions to adopt. We have a huge population problem on Earth. We're not going to protect the Earth the way we need to protect it if we don't stop making so many babies."
Despite her views on adoption, the 30-year-old beauty is desperate to experience the "gift" of pregnancy and will "allow" herself one baby of her own:
"I have always wanted to have a child of my own, and I will always want to go through the gift that women have been given to experience that, so I hope to be a mother at some point. I think I can allow myself one child - and from then on, I think I would have to adopt. It makes sense not to add to the population problem."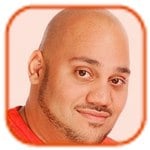 Posted by Andru Edwards Categories: Movies, Television, Engagements, Weddings,
Calista Flockhart and Harrison Ford are having an environmentally-friendly wedding.
The couple - who have been dating since 2002 and got engaged earlier this year - want their upcoming nuptials to have a "green" feel. "I haven't thought about greening my wedding. My wedding was always going to be green!" Harrison said.
The Indiana Jones actor proposed to the Ally McBeal star on Valentine's Day while the pair were vacationing with Calista's adopted son, Liam.
Click to continue reading Calista Flockhart's Green Nuptials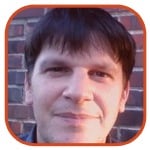 Posted by Mark Rollins Categories: Cell Phones, Handhelds,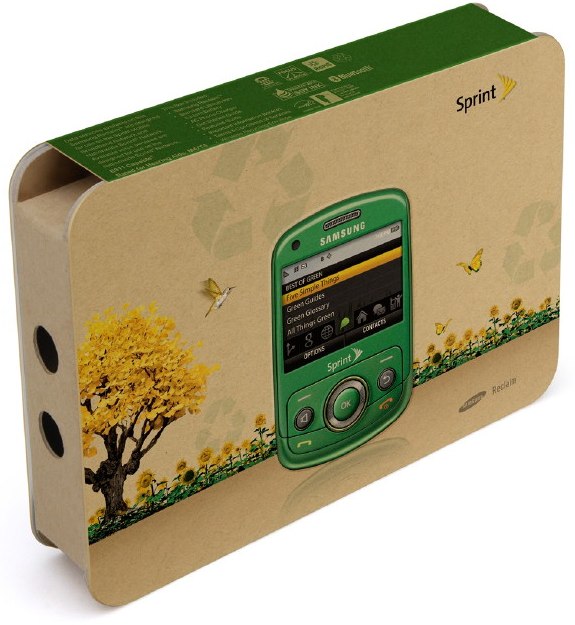 The Samsung Reclaim is the newest mobile phone from the company, and it's all about being a bit more mindful of the environment. In fact, this is it's main selling point, as Sprint claims that $2 from every sale will go to The Nature Conservancy's Adopt an Acre program, but there is more to it than that. 80% of the materials used to build the Reclaim are recyclable, and it's the first 3G QWERTY device on Sprint to hit the magical $50 price point with contract.
Other features include Bluetooth 2.0, 2 megapixel camera, and an integrated Web Browser. It will be available on August 16 from Sprint, Best Buy and The Shack, in colors of Earth Green and Ocean Blue, of course.
Click to continue reading Samsung Reclaim: Eco-friendly, $50 Sprint QWERTY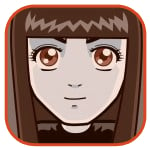 Posted by Sheila Franklin Categories: Misc. Tech,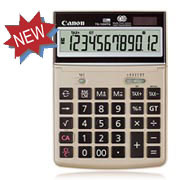 We haven't used a hand calculator in a very long time, but if we did we would surely choose one of Canon's eco-friendly line, with upper and lower casings made of 100% recycled plastic from Canon Copiers. Each is lightweight and has a large liquid crystal display and runs on lithium coin mercury-free batteries and/or solar power. Choose between the LS-154TG for $10.99, the HS-1000TG at $15.99 or the TS-1200TG with a price of $19.99.
Read More

| Canon

© Gear Live Inc. – User-posted content, unless source is quoted, is licensed under a Creative Commons Public Domain License. Gear Live graphics, logos, designs, page headers, button icons, videos, articles, blogs, forums, scripts and other service names are the trademarks of Gear Live Inc.