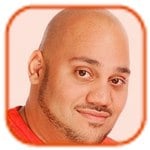 Posted by Andru Edwards Categories: Features, Handhelds,
No point in denying it, I've been thinking about how I can get an Apple iPad 2 ever since Apple unveiled it on March 2. As a current iPad owner, though, this means I have some decisions to make.
I could sell it on the open market. But eBay is already stuffed to the gills with new and used iPads. So is Craigslist. I could use one of the services that offer tech trade-ins, but most want to give me $400 or less for my pristine, first-generation iPad. The longer I wait, the less I'll get. Having spent over $900 (with tax and my iPad cover) on the tablet last year, I'm having trouble accepting that I might have to sell my iPad for less than half its original value.
Click to continue reading iPad owners: Will you be buying iPad 2?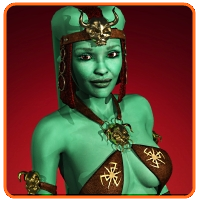 Posted by Patrick Lambert Categories: Corporate News, Internet,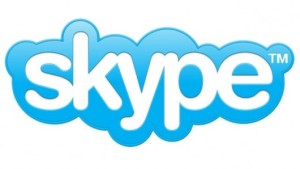 Skype suffered a major outage yesterday where many users, possibly millions, were left without service. It started early in the morning, with people finding that they were unable to login, see their friends list, or place calls. At first, Skype tweeted that they were looking into the issue, but it soon became clear that the problem was affecting a large number of people, for several hours.
Skype put up a blog post in the afternoon to explain what the situation was, and how it was a problem affecting many users that caused the number of supernodes, those systems that are used by the Skype network to connect calls and process logins, to be taken offline. They added that they are working on creating "mega-supernodes" to take over that role and rectify the problem. According to their estimates, voice calls should be functioning within hours, but video calls and group features may be down longer. This may end up being one of the most serious issue that the company has had in the past several years.
Read More

| Skype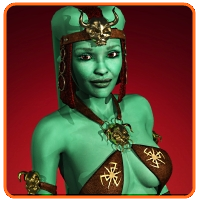 Posted by Patrick Lambert Categories: Corporate News, Internet,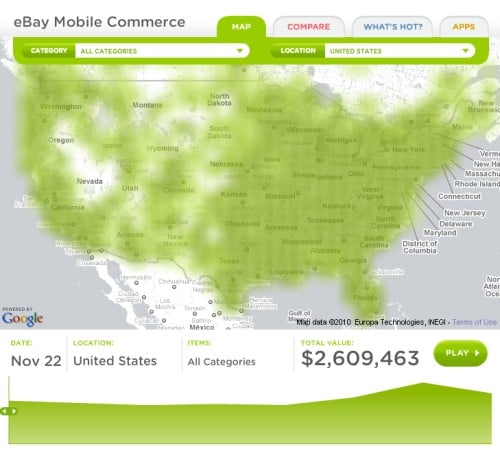 A couple of days ago was the infamous Cyber Monday, where online stores see massive surges in sales, and eBay is one of the prime destinations people go to buy goods. Today they reported that their mobile sales for the Monday after Thanksgiving were up 146%. Also, eBay released a visualization tool that shows mobile shopping trends across 6 countries. The company reported that the use of its mobile platforms went up 3 times since 2009, with its iPhone app leading the way, followed by Android and Blackberry. In the US, cars and trucks were the biggest mobile trends, with cell phones, PDAs, women's clothing and other accessories leading the number of transactions done. It's clear that eBay is pushing its mobile apps, having recently released an updated version for the iPhone which includes a bar code reader, to bridge the in-store and online shopping experience.
Read More

| eBay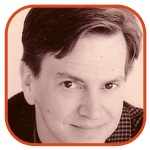 Posted by Tom Mason Categories: Independent,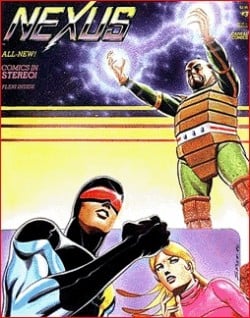 Steve Rude has been having some financial difficulties. His story has been all over the internets, but in the event that some of you people (gasp) don't read Tom Spurgeon's The Comics Reporter or Heidi MacDonald's The Beat or Robot 6, I'm directing you to Tom's story.
The Dude's been auctioning off some of his sweet, sweet Nexus original art on eBay to cover his debt and give him a shot at keeping his home from foreclosure. The prices are nice, but more importantly, this is going to a good cause. Nexus, written by Mike Baron and illustrated by The Dude, was one of the big independent creator-owned comic books to succeed in the growing direct market of the 1980s, and owning a piece of Steve's fantastic art is like owning a piece of history.
Years ago, at the request of First Comics' Rick Oliver, I once gave The Dude a ride from the San Diego Comic Con to LAX. We should all live so long to have a 2-hour ride with him in the car. Heidi MacDonald was also with us. Good times!
If you can spare the cash, if you like original art, if you like Nexus, help out the Dude.
[Artwork: Nexus, © Mike Baron and Steve Rude]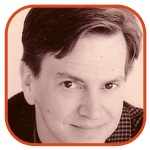 Posted by Tom Mason Categories: Editorials, Marvel Comics,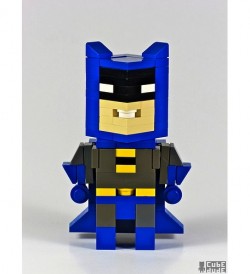 Everyone loves a good job, and people without a job would just like one. I can't guarantee that any of these jobs are good, bad or fun, but I can see one thing for certain: they are jobs. Let the hunt begin!
Marvel Comics: If you can tell the difference between the Fantastic Four and the Howling Commandos and you've got some mad Adobe software skills as well (not just your free Acrobat Reader), then Marvel Comics' New York office could be the place for you. Their digital production department is looking for a graphic designer with experience in comic book or traditional book production. The downside is that it's a temp spot and it only pays $15 an hour, but hey, you'll still be a part of the comic book industry.
Full Moon: Charles Band and the crew behind Full Moon Entertainment's movies like Puppet Master, Demonic Toys, Dollman, and Trancers are looking for an eBay consultant to help them sell off their tons of warehoused material. It's a 1000-piece collection "of rare and valuable items, many of them one of a kind. At this time, the intention is 20 pieces per week. They include giant film posters, original concept and production drawings, paintings, pen and ink comic book art, prototypes for figurines, and autographed items." I worked on some of those Full Moon comics back in the 1990s and if some of the art they're offering is from that era, there are some nice pieces in that collection including early J. H. Williams.
Click to continue reading Comic Book Jobs: Who's Hiring? Marvel, Full Moon and Lego (Sort of)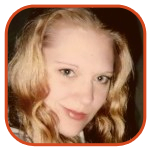 Posted by K.C. Morgan Categories: Movies, Videos, Rumors,
An unknown home-cameraman has decided to share a fifty-year old video of someone who very much appears to be late actress Marilyn Monroe. In the short film, she takes a few hits off what very much appears to be a joint (you know, marijuana). The video purports to have been shot in 1958 or 59.
Keya Morgan, a New York area collector, has purchased the film (for the bargain price of $275K). He'll be selling it on eBay this week. The story first broke in the Huffington Post.
Read More

| Perez Hilton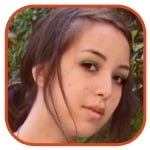 Posted by Robin Paulson Categories: Movies, Dating, Kind Acts, Photos,
Although Megan Fox may want to kill him sometimes, she definitely makes up for her crazy
humor
vocal chords in a tantamount, materialistic manner.
Appearing on The Jay Leno Show, the sexy starlet revealed that she recently purchased a 1966 Mustang Fastback (picture after the jump) for her sometimes boyfriend Brian Austin Green.
To top it all off, Fox bought the car on eBay, further proving that celebrities are just like us. Okay, well, except for the fact that she's paying to get it nicely restored right now.
Click to continue reading Megan Fox: Best Girlfriend Ever?
Read More

| Daily Mail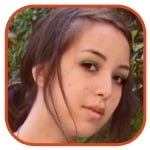 Posted by Robin Paulson Categories: Conventions,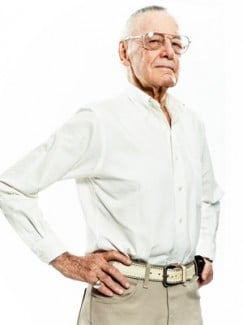 Comic book god Stan Lee is joining forces with Hero Initiative, agreeing to meet and greet six winners at the Pittsburgh Comicon.
In order to nab one of the coveted six slots, you've got to sharpen your eBay skills and bid on them at the Hero Initiative's account. Currently at $157 a pop, the 2 days that you have left will most likely see an exponential increase in price; however, what does money matter when you get to meet Stan Lee?
If you get past that hurdle, the event will take place on Saturday, September 12; once there, you will be escorted to the VIP room by personnel and receive pictures with Stan and two autographs on items of your choice, on top of gracing his presence.
All proceeds of the auction benefit Hero Initiative, a non-profit dedicated to aiding comic book creators in financial and medical support. In other words, you'll be doing charity while meeting The Man!
Read More

| Comic Book Resources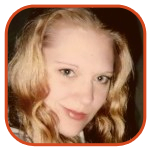 Posted by K.C. Morgan Categories: Movies,
Richard Poncher's former crypt is quickly becoming the most famous burial spot in the country…at least, it could well be the most expensive. You see, Poncher was formerly laid to rest just above the grave belonging to Marilyn Monroe. The crypt is located in Beverly Hills at the Westwood Village Memorial Park, specifically in the Corridor of Memories Mausoleum.
Poncher's widow put the tomb on the market, ostensibly to earn money to pay a $1.6 million mortgage. The housing market being what it is, this was a genius idea. Property values on homes are falling, so just sell off an entirely different type of real estate.
Click to continue reading Price Climbing on Marilyn Monroe-Adjacent Vault
Read More

| Popeater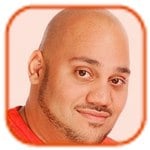 Posted by Andru Edwards Categories: Fashion Designers, News, Women, Dresses,
Mariah Carey is selling one of her rare dresses on eBay.The dress is a hot pink, fishtailed asymmetric frock, and the goal of the auction is to raise money for breast cancer charity Susan G. Komen for the Cure. The gown was created by Julian Contreras as part of a competition where the singer asked fans to design a dress inspired by her Deicious Pink fragrance, and it is one of only three in existence. Mariah was last seen wearing the dress on a dinner date with husband Nick Cannon in April.
The close-fitting dress will be listed until May 30. Mariah is not the only celebrity to be selling her property on eBay. Gwyneth Paltrow recently offered garments - including a Burberry dress and a Topshop trench coat - on the auction website, with all funds going to the Robin Hood Foundation which helps fight poverty in New York. Jessica Alba has been selling her daughter's old clothes on eBay, as she recently placed a number of items on the bidding website in aid of charity, including some of 11-month-old Honor's old garments, Hello Kitty rain gear and a limited-edition Maclaren Juicy Couture Ruder Stroller. All proceeds from Jessica's sale went to the Clean Water Initiative, which aims to provide all babies with access to fresh water.
© Gear Live Inc. – User-posted content, unless source is quoted, is licensed under a Creative Commons Public Domain License. Gear Live graphics, logos, designs, page headers, button icons, videos, articles, blogs, forums, scripts and other service names are the trademarks of Gear Live Inc.