Posted by Chris Pereira Categories: Casual, Electronic Arts, Nintendo, Sports, Wii,
Most gamers that play sports games, either casually or hardcore, have certainly run into the problem of attempting to explain complex controls to a friend – which usually results in your friend QB scrambling or shooting half court jumpers each time he or she gets the ball. But the new Family Play feature, which is debuting in this year's Wii versions of Madden 08, NBA Live 08 and FIFA 08, is aiming to make it easier for youngsters or game novices to jump in and play against friends and family who would otherwise wipe the floor with the competition.
When playing, you can choose either Advanced or Family Play. The former allows you to make use of both the Wiimote and Nunchuk, while the latter assists the player in-game and requires them to use only the Wiimote. Family Play users will control only the key actions, like shooting, passing, throwing, etc. And by simply plugging in a Nunchuk, someone playing with the Family Play style can easily try out Advanced mode.
This sounds like a truly fantastic idea – sports games have a huge market, especially Madden, and by opening the floodgates and allowing for an otherwise complicated game to be played by most anyone, EA Sports is poised to make quite a bit more money, while also allowing gamers to begin experiencing a new genre.

Posted by Chris Pereira Categories: Electronic Arts, PlayStation 3, Simulation, Sports, Xbox 360,
The heavily-favored San Antonio Spurs will be taking on the Cleveland Cavaliers in this year's NBA Finals, which start Thursday night. EA simulated the series using their most recent NBA title, NBA Live 07. The results are pretty close to what most people are expecting - the Spurs win in six games, Tim Duncan earns MVP and San Antonio takes home its fourth title in nine years.
I'd have to agree with that outcome; LeBron can surely will the Cavs to at least two wins in this series. I'd run a simulation using NBA Live 07 myself to see if I could get any different results, but I don't hate myself enough to play Live 07. And please, dear readers, don't torture yourself by trying to be brave and do this yourself. NBA 2K7 for the win.
Game recaps after the break.
Click to continue reading Guess Who: NBA Live 07 Predicts NBA Finals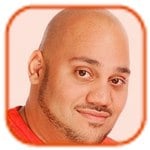 Posted by Andru Edwards Categories: Corporate News, Electronic Arts, Features, Sports,
Welcomed to EA Canada, the largest interactive studio in the world. NBA Street doing very well, and we will be focusing in the next wave of games. There are three studios in Canada - EA Canada, EA Black Box, and EA Montreal. EA is focusing on new IP and game concepts. We are shown an image of the campus, which is fairly huge, including a small soccer field. Over 2,000 employees and 400,000 square feet.
EA Canada sold 1 billion worth of software. Each of the three studios has some new, original titles. Black Box has a title called Skate, which will be their Tony Hawk killer. EA Montreal has a game called Boogie hitting the Nintendo Wii. EA Playground (working title) is coming from EA Canada.
We watch a demo reel of new titles. Homecourt, NHL '07, NBA Live 07, SSX Blur, UEFA CHampions League, Skate, Army of Two, Need for Speed Carbon are shown. Quite a few of these titles are already available.
Talks about Vancouver Game Summit, bringing awareness to style and talent in the city. President of worldwide studios hits stage. Reiterates that EA Canada is the number one interactive studio in the world, and gives us the low down on why Vancouver is a fantastic place to live and do business. They have announced support for academic institutions by starting new media programs at Great Northern Way, EA pledged a $1,000,000 grant to the Masters of Digital Media. The program starts in September 2007.
Posted by Christopher Sasaki Categories:
GamesIndustry.biz is reporting that former EA Canada employees have banded together to form a new development studio, Jet Black Studios that will focus on developing titles for Nintendo's Wii and DS consoles. The new team states that they will be working on original and licensed titles; hopefully this focus will allow development of game software particularly suited to the capabilities of Nintendo's unique offerings. While the members of the development team at Jet Black have decent pedigrees, coming from FIFA, Need for Speed and James Bond franchises, their partner Flashman Studios seems to be mainly responsible for the release of second tier licensed properties.
Read More

| GamesIndustry.biz

Posted by Christopher Sasaki Categories: Action, Electronic Arts, Music, Xbox 360, Xbox Live, Xbox Live Arcade, Xbox Live Marketplace,
Bizarre Creation's latest Xbox Live Arcade title hits the Marketplace tomorrow; Boom Boom Rocket will sell for 800 Microsoft Points ($10). The game features Bizarre's particle effects as fireworks layered over a 3D cityscape. Combining fireworks, classical music, and cityscapes will certainly draw comparisons to the PS2 title Fantavision, but hopefully this, combined with music/rhythm gameplay, will be an original enough creation to set it apart. Certainly Bizarre Creations is familiar with remixing order gameplay styles to create something new; Geometry Wars still stands as a unique mix of classic arcade archetypes.
Read More

| Gamerscoreblog

Posted by Christopher Sasaki Categories: Electronic Arts, Nintendo, Party Games, Wii,
Electronic Arts had previously announced both that it would be focusing more of its development efforts on original IP as well as moving resources to Nintendo's Wii. Today, EA revealed an original IP game for the Wii called Boogie, a party-style game that will combing dancing and karaoke-style gameplay, which would seem to lend credence to a Wii microphone peripheral in the future. The game is being developed by EA Montreal, developers of SSX Blur. The game's character design definitely looks interesting, and hopefully third-party developers continue to bring original creations to Nintendo's console.
Read More

| Gamasutra

Posted by Christopher Sasaki Categories: Corporate News, Electronic Arts, Music,
EA announced at the GDC that they would be publishing a new title from the MTV/Harmonix partnership. While Harmonix has been booted off of the Guitar Hero franchise with Activision's acquisition of Red Octane, the next title from one of the big names in the music game genre is drawing a lot of attention. Unfortunately, aside from the detail that EA is publishing this next mystery game and that the parties involved believe that this is their most ambitious title to date. It may be hard to follow up the fantastic success of the the Guitar Hero games, but Harmonix may be the developer to do this.
Read More

| Mercury News

Posted by Michael Cardiff Categories: Retro, Screenshots, Xbox 360, Xbox Live Arcade,
EA, always the master of doing something evil in the realm of videogames, has shown off a first movie of their upcoming Wing Commander: Arena game, and the results are, well, disappointing to fans of the franchise. Expecting a great space shooter along the lines of X-Wing and TIE Fighter? Well, forget it… from the looks of this movie, the new Wing Commander is going to be an arcade-y Asteroids clone that for some reason goes with a zoomed-out, 3rd-person (3rd-ship?) perspective. Oh, and no 3rd dimension for you. It looks like you'll get to yaw and pitch your ship all you want, but the roll is decidedly missing in this 2.5-D shooter.
If the final game ends up looking like this, I expect Wing Commander will be quickly added to the list of franchises that were killed by their respective copyright holders. EA will be producing this game for Xbox Live Arcade, so it's understandable that it looks like more of a casual gaming title. But frankly I'd be happier if they just put the original WC series up for download.
Read More

| Gamevideos.com via Joystiq
Posted by Michael Cardiff Categories: Electronic Arts, Internet, Portable/Mobile, Rumors,
The iPhone looks to be one of the first great, albeit pricy, "convergence" gadgets out there. Running a version of MacOS X that will allow you to surf the web, play 4GB worth of MP3s, watch videos (in near-widescreen format), and make phonecalls, the iPhone holds a lot of promise. Still, nothing's been mentioned yet about the real reason folks will be picking up this $499/$599 monster - it's a new way to play Snood, Solitaire, and Bejeweled on the go!
Apple may not have announced anything yet, but Gamesindustry.biz is reporting that Electronic Arts is in talks with Apple to produce games for the new gadget. EA has already produced games for the ubiquitous Apple iPod, including translations of Mahjong, Mini-Golf, Tetris, and Sudoku built for its click-wheel interface. Given that the iPhone will have a multi-touch interface, a faster processor, and a nice widescreen display, it seems that EA could be able to produce some really advanced content for this piece of hardware. Perhaps a Madden clone where you can draw-out your playbook on the screen? Or a first-person shooter where you aim and shoot with touch-controls? We'll have to wait and see how ambitious EA gets, but it's looking like there's a lot of promise in this platform.
Read More

| GamesIndustry.biz

Posted by Michael Cardiff Categories: Culture, Electronic Arts, Internet, Reviews, Simulation,
It might not be the most gamer-oriented interview of all time, but at 8 full pages, this interview with Will Wright, the designer of Sim City and the upcoming Spore, covers a lot of territory and contains some interesting discussion of gamer interactions, the social nature of games, game theory, and the risks of the game industry. He also gives his opinion on a lot of current trends, like the Wii's control scheme (he likes it), and Second life (interesting, but he doesn't have enough time for it).
This is a great read for anyone in the game industry or anyone who's just interested in the sociology of games.
Read More

| Popular Science

© Gear Live Inc. – User-posted content, unless source is quoted, is licensed under a Creative Commons Public Domain License. Gear Live graphics, logos, designs, page headers, button icons, videos, articles, blogs, forums, scripts and other service names are the trademarks of Gear Live Inc.