Posted by Max Dickey Categories: Electronic Arts, Hot Deals, PlayStation 3, Sports, Xbox 360
Today Madden 08, the latest installment in the perennial bestselling series from EA Sports, hits stores around the country. It's available for pretty much every system you can think of, although naturally the big contenders are the technically superior Xbox 360 and PS3 versions. A lot of press in the weeks leading up to this release has noted the framerate differential between the two: the Xbox 360 version runs at 60fps, whereas the PS3 version runs at 30fps. Some might argue that the human eye can only register up to 24fps, so this is a moot point, but many FPS fans swear by blistering framerates and therefore would say that the difference is huge. Whatever side you may take in that debate, word on the street says that the PS3 game does indeed look choppy at times, although it's not a dealbreaker.
The new Madden showcases a big new feature that designates top players at all positions as "Weapons". You might have a fast receiver, a big hitter, and a smart QB, all of whom can outperform their competition in certain areas and are capable of some awesome plays. These designations go a long way toward rendering each team unique, a far cry from old school games where you could only tell an Pro Bowler from a rookie by the number on his jersey. Aside from this new feature, classic Madden gameplay has been tweaked and tightened up based on praise and complaints about previous incarnations to give us more of what we want.
If you're looking to pick the new Madden up soon, take a look at Toys R Us, where you can get any other game in the store for 50% off if you get Madden on the same receipt.
Read More

| Gamespot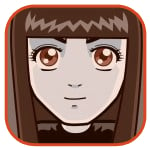 Posted by Sheila Franklin Categories: Corporate News, Home Entertainment, Video Games
We cannot believe that football season is already upon us, but the first signals of pre-season exhibition games and the release of Electronic Arts' Madden NFL 08 must mean it's true. The game has certainly come a long way in the past several years to make it more lifelike, and EA claims that along with its improved graphics, it is faster and more user friendly than ever. The game was featured on Spike TV's "Game Head" last night with its annual kick-off and released at midnight at a price of $39.95 to $59.95, depending on your game system.
Read More

| EA Sports


Posted by Chris Pereira Categories: Electronic Arts, PlayStation 3, Xbox 360
GameVideos compiled some footage of Madden NFL 08, which you all know by now has one distinct difference between the PlayStation 3 and Xbox 360 versions – the PS3 version will run at 30 frames per second, while the 360 version will run at 60. The above allows you a pretty good look at seeing what the difference is.
Personally, I really notice the difference at 100%. That could be because I spend a ridiculous amount of time playing sports games and that sort of thing catches my eye, though. It becomes extraordinarily apparent, though, when they slow the video down to 50% and 25%. Now, you could argue that it doesn't matter what the game looks like at those speeds, but it really illuminates the difference of what you're actually looking at.

Posted by Chris Pereira Categories: Action, Driving, Electronic Arts, PC, PlayStation 2, PSP, Sports, Xbox, Xbox 360
People always ask, "Why buy the newest Madden game? They're all the same." Well, here's one very cut-and-dry reason you can use to explain: because, eventually, these game's servers get taken down. EA is planning to take down 42 games' servers on September 1 (although many of these are the same game across multiple platforms), and an additional seven on November 1. This isn't a new trend, as there's a sizable list of servers for EA games that have gone offline over time.
Apparently there really is a reason to pick up that newest Madden.
September 1, 2007 Online Service Shutdown
Arena Football for PlayStation 2
Arena Football for Xbox
FIFA Soccer 06 for Xbox 360
FIFA Soccer 06 for PC
FIFA06 for PC
FIFA Soccer 06 for PlayStation 2
FIFA Soccer 06 for PlayStation Portable
FIFA Soccer 06 for Xbox
FIFA World Cup 2006 for PC
FIFA World Cup 2006 for PlayStation 2
FIFA World Cup 2006 for PlayStation Portable
FIFA World Cup 2006 for Xbox
Fight Night Round 3 for PlayStation Portable
Fight Night Round 3 for Xbox
Check out the full list of September and November shutdowns after the break.
Click to continue reading EA Shutting Down Servers For Madden 06, NBA Live 06, And More

Posted by Chris Pereira Categories: Casual, Corporate News, Internet, PlayStation 3, Sony, Wii
GameVideos has posted a video of an interview with Sony Computer Entertainment's Phil Harrison, head of worldwide studios, which took place during this year's E3. 1UP.com's Sam Kennedy and EGM's Dan Hsu talk with Phil about Home, LittleBigPlanet, Madden's 30 FPS woes, the Wii's success, and more.
Be forewarned that if the pronunciation of the word "beta" as "bee-tah" irritates you, you may want to skip the portion pertaining to Home.

Posted by Chris Pereira Categories: Corporate News, Electronic Arts, Games for Windows, Microsoft, Xbox 360
The man who has really been the face of Xbox for the past several years, Peter Moore, has just resigned as corporate vice president of the Interactive Entertainment Business. (IEB oversees both the Xbox and Games for Windows divisons.) He has decided to leave for personal reasons and will move his family back to the Bay Area. Don Mattrick, former president of Electronic Arts, will take over and lead the IEB division.
"Peter has contributed enormously to the games business since joining Microsoft in 2003 and we are sad to see him go," said Robbie Bach, president of Entertainment and Devices Division at Microsoft. "Since that time, he presided over the global launch of the Xbox 360, spearheaded a revitalized and rebranded Games for Windows business, and helped steer the console's ascent."
1UP initially reported rumors earlier today that Moore was leaving to head up EA Sports. Microsoft denied the rumors, but there has now been a confirmation from both Microsoft and Moore himself that this is indeed the case.
I wonder what he's going to do about those tattoos…
Read More

| 1UP


Posted by Chris Pereira Categories: Activision, CAPCOM, E3, Eidos, Electronic Arts, LucasArts, Microsoft, Nintendo, Nintendo DS, PC, PlayStation 2, PlayStation 3, Portable/Mobile, PSP, SEGA, Take2, THQ, Ubisoft, Wii, Xbox 360
Sure, the convention is much smaller this year and all, but that doesn't mean that there aren't a ton of games to be seen. Eurogamer has posted a list of the announced lineups and then some of what you'll be seeing at E3. Nintendo, Microsoft and Sony have been quiet on what they'll be showing, so it looks like we'll need to wait until their respective showings to know for sure. The event is taking place next week, so expect it to be a busy week in news.
But please, please, please, Nintendo, show me Animal Crossing Wii. Something. Anything. Please?
Read More

| Eurogamer


Posted by Chris Pereira Categories: Casual, Electronic Arts, Nintendo, Sports, Wii
Most gamers that play sports games, either casually or hardcore, have certainly run into the problem of attempting to explain complex controls to a friend – which usually results in your friend QB scrambling or shooting half court jumpers each time he or she gets the ball. But the new Family Play feature, which is debuting in this year's Wii versions of Madden 08, NBA Live 08 and FIFA 08, is aiming to make it easier for youngsters or game novices to jump in and play against friends and family who would otherwise wipe the floor with the competition.
When playing, you can choose either Advanced or Family Play. The former allows you to make use of both the Wiimote and Nunchuk, while the latter assists the player in-game and requires them to use only the Wiimote. Family Play users will control only the key actions, like shooting, passing, throwing, etc. And by simply plugging in a Nunchuk, someone playing with the Family Play style can easily try out Advanced mode.
This sounds like a truly fantastic idea – sports games have a huge market, especially Madden, and by opening the floodgates and allowing for an otherwise complicated game to be played by most anyone, EA Sports is poised to make quite a bit more money, while also allowing gamers to begin experiencing a new genre.

Posted by Chris Pereira Categories: Electronic Arts, PlayStation 3, Simulation, Sports, Xbox 360
The heavily-favored San Antonio Spurs will be taking on the Cleveland Cavaliers in this year's NBA Finals, which start Thursday night. EA simulated the series using their most recent NBA title, NBA Live 07. The results are pretty close to what most people are expecting - the Spurs win in six games, Tim Duncan earns MVP and San Antonio takes home its fourth title in nine years.
I'd have to agree with that outcome; LeBron can surely will the Cavs to at least two wins in this series. I'd run a simulation using NBA Live 07 myself to see if I could get any different results, but I don't hate myself enough to play Live 07. And please, dear readers, don't torture yourself by trying to be brave and do this yourself. NBA 2K7 for the win.
Game recaps after the break.
Click to continue reading Guess Who: NBA Live 07 Predicts NBA Finals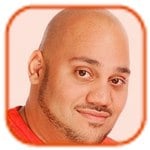 Posted by Andru Edwards Categories: Corporate News, Electronic Arts, Features, Sports
Welcomed to EA Canada, the largest interactive studio in the world. NBA Street doing very well, and we will be focusing in the next wave of games. There are three studios in Canada - EA Canada, EA Black Box, and EA Montreal. EA is focusing on new IP and game concepts. We are shown an image of the campus, which is fairly huge, including a small soccer field. Over 2,000 employees and 400,000 square feet.
EA Canada sold 1 billion worth of software. Each of the three studios has some new, original titles. Black Box has a title called Skate, which will be their Tony Hawk killer. EA Montreal has a game called Boogie hitting the Nintendo Wii. EA Playground (working title) is coming from EA Canada.
We watch a demo reel of new titles. Homecourt, NHL '07, NBA Live 07, SSX Blur, UEFA CHampions League, Skate, Army of Two, Need for Speed Carbon are shown. Quite a few of these titles are already available.
Talks about Vancouver Game Summit, bringing awareness to style and talent in the city. President of worldwide studios hits stage. Reiterates that EA Canada is the number one interactive studio in the world, and gives us the low down on why Vancouver is a fantastic place to live and do business. They have announced support for academic institutions by starting new media programs at Great Northern Way, EA pledged a $1,000,000 grant to the Masters of Digital Media. The program starts in September 2007.
© Gear Live Inc. – User-posted content, unless source is quoted, is licensed under a Creative Commons Public Domain License. Gear Live graphics, logos, designs, page headers, button icons, videos, articles, blogs, forums, scripts and other service names are the trademarks of Gear Live Inc.