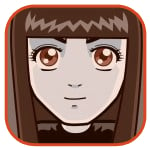 Posted by Sheila Franklin Categories: Internet, Video Games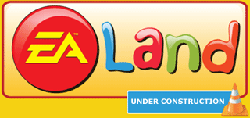 The Sims Online has become the new and improved EA-Land. Electronic Arts launched the site in 2002 but it seems to have gotten lost in the Second Life shuffle. Learning from their mistakes, you can now upload content, add a widget to Facebook, utilize their virtual real estate market, and blog to your hearts content. Considering Electronic Arts' recent troubles with Take-Two Interactive Software, we suspect that EA has decided that they do not want to count all their eggs in the same basket.
Read More

| gigaom


Posted by Sparky Categories: Electronic Arts, Internet, PC, Platformers, Puzzle, Reviews, Xbox 360
Valve's big new gaming pack, The Orange Box, includes a stunning new kind of puzzle game called Portal. Portal is a non-linear puzzle platformer featuring M.C. Escher-like bending of space, and some of the most unique gameplay to hit gaming market in a long time.
Portal features Black Mesa's newest research competitor- Aperture Sciences - creators of the aperture gun, a device capable of creating space-bending portals between almost any two points in space. It's hard to describe the gameplay in words so check out Valve's Portal page and view the trailers to try and wrap your head around it. Click through for Playfeed's full thoughts on this fresh new gaming experience.

Posted by Paul Hamilton Categories: Electronic Arts, PC, PlayStation 3, Release Dates, Xbox 360
EA's upcoming open-world game Mercenaries 2: World in Flames is being pushed back until 2008, further relaxing the pressure on a still crowded holiday season for games. Speaking to developer Pandemic Studios President Josh Resnick, IGN coaxed out a few more details:
We're adding nothing at this point. Our only goal is to make gamers proud that they own a copy of Mercenaries 2 by making the highest quality next-gen open-world experience the world has ever seen. If that sounds ambitious, then you should see how many cans of caffeine our programming guys have choked down during the past two years of development.
Resnick also complimented Rockstar and said that he wasn't concerned about competing with Grand Theft Auto IV because, as he puts it, "We know gamers are bloodhounds when it comes to sniffing out a quality gameplay experience, and we're hoping that scent leads them directly to Mercenaries 2." He said they were using the extra time to focus on fixing bugs, tuning the physics and working on the mission structures.
The delay was initial rumored because retail outlets adjusted their release dates from late '07 to 2008, forcing Pandemic and EA to confirm the delay. Commenting on the leak, Resnick said, "Those dang sneaky retailers! You just can't seem to keep a lid on something once they hear about it."
Read More

| IGN


Posted by Paul Hamilton Categories: Activision, Nintendo DS, PlayStation 2, PlayStation 3, Sports, Wii, Xbox 360
Following close behind EA's demo for new blood competitor Skate, Activision is dropping a demo of Tony Hawk's Proving Ground onto the Xbox Live Marketplace today.
Proving Ground is supposed to challenge Skate with enhanced customization features, especially centered around making videos, and plenty of refinements to the online experience like seamless solo to multiplayer transitions. They're also throwing in a nail-the-grab feature to compliment the popular nail-the-trick mode from last year's Project 8 entry and multiple career paths. There is no firm release date set, but the game is expected to hit store shelves for most current platforms sometime in October.
Read More

| Team Xbox


Posted by Paul Hamilton Categories: Corporate News, Electronic Arts, Sports
Peter Moore, long known as the public face of Microsoft's Xbox division, stepped into his new digs as EA Sports president last week and started off saying he wants EA Sports' brand to compete in a broader arena than just the video games market, facing off against general sports brands like Nike and ESPN.
Despite selling millions of copies of its flagship titles each year, EA Sports has struggled to expand effectively and EA seems to be banking on Moore to help them widen their reach. "That could mean broadcast sports, sports camps, the ability to license consumer products around the EA Sports brand," he told the New York Times. Moore is also looking to leverage EA's technology to create social networking and news sites, all centered around sports and of course the EA Sports name. "I think we have an opportunity to aggregate information and bring it to life with video technologies," he said.
"If we look at this connected world we're entering, sports is a sort of social and cultural glue that reaches across the globe," Moore continues. "There is an opportunity for EA Sports to evolve beyond a games brand to become a true global sports and entertainment brand, and I think we can compete there."
Read More

| New York Times via Level Up

Posted by Steve Van Neil Categories: Casual, Electronic Arts, Music, Nintendo DS, PlayStation 2, Portable/Mobile, Trailers
Ignoring a collective shrug on the part of game reviewers, Electronic Arts has announced that the formerly Wii-exclusive rhythm game, Boogie, is headed to the DS and PS2. EA tells us that the PS2 version will incorporate a music video creator and allow players to record themselves singing along with their favorite pop songs. Meanwhile, the DS version jettisons the karaoke element entirely and revs up the minigame factor. In addition, Boogie DS boasts "the first 3D gameplay on the handheld system," thanks to the snazzy (or not) 3D glasses that will come packed in with the game. Check out the DS trailer above, but only if you can stomach a whole lot of Brickhouse.
Read More

| EA


Posted by Paul Hamilton Categories: Downloadable Content, Electronic Arts, Release Dates, Sports, Xbox 360, Xbox Live Marketplace
After postponing the demo for their upcoming skateboarding game skate—originally scheduled for August 15—publisher EA has settled on Tuesday, August 21st as a new release date. One of the anticipated features of the game that was to be available on the demo is the video capture and upload capabilities. It was reportedly technical problems with this functionality that delayed the demo's release in the first place, but EA believes they have hammered out the issues. This allows players to make video clips of their game play and upload them to share with other players online.
Skate is challenging the long-running and popular Tony Hawk skateboard series and is scheduled for release on September 12.
Read More

| IGN

Posted by Max Dickey Categories: Electronic Arts, Hot Deals, PlayStation 3, Sports, Xbox 360
Today Madden 08, the latest installment in the perennial bestselling series from EA Sports, hits stores around the country. It's available for pretty much every system you can think of, although naturally the big contenders are the technically superior Xbox 360 and PS3 versions. A lot of press in the weeks leading up to this release has noted the framerate differential between the two: the Xbox 360 version runs at 60fps, whereas the PS3 version runs at 30fps. Some might argue that the human eye can only register up to 24fps, so this is a moot point, but many FPS fans swear by blistering framerates and therefore would say that the difference is huge. Whatever side you may take in that debate, word on the street says that the PS3 game does indeed look choppy at times, although it's not a dealbreaker.
The new Madden showcases a big new feature that designates top players at all positions as "Weapons". You might have a fast receiver, a big hitter, and a smart QB, all of whom can outperform their competition in certain areas and are capable of some awesome plays. These designations go a long way toward rendering each team unique, a far cry from old school games where you could only tell an Pro Bowler from a rookie by the number on his jersey. Aside from this new feature, classic Madden gameplay has been tweaked and tightened up based on praise and complaints about previous incarnations to give us more of what we want.
If you're looking to pick the new Madden up soon, take a look at Toys R Us, where you can get any other game in the store for 50% off if you get Madden on the same receipt.
Read More

| Gamespot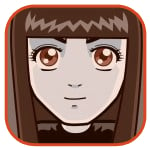 Posted by Sheila Franklin Categories: Corporate News, Home Entertainment, Video Games
We cannot believe that football season is already upon us, but the first signals of pre-season exhibition games and the release of Electronic Arts' Madden NFL 08 must mean it's true. The game has certainly come a long way in the past several years to make it more lifelike, and EA claims that along with its improved graphics, it is faster and more user friendly than ever. The game was featured on Spike TV's "Game Head" last night with its annual kick-off and released at midnight at a price of $39.95 to $59.95, depending on your game system.
Read More

| EA Sports


Posted by Chris Pereira Categories: Electronic Arts, PlayStation 3, Xbox 360
GameVideos compiled some footage of Madden NFL 08, which you all know by now has one distinct difference between the PlayStation 3 and Xbox 360 versions – the PS3 version will run at 30 frames per second, while the 360 version will run at 60. The above allows you a pretty good look at seeing what the difference is.
Personally, I really notice the difference at 100%. That could be because I spend a ridiculous amount of time playing sports games and that sort of thing catches my eye, though. It becomes extraordinarily apparent, though, when they slow the video down to 50% and 25%. Now, you could argue that it doesn't matter what the game looks like at those speeds, but it really illuminates the difference of what you're actually looking at.
© Gear Live Inc. – User-posted content, unless source is quoted, is licensed under a Creative Commons Public Domain License. Gear Live graphics, logos, designs, page headers, button icons, videos, articles, blogs, forums, scripts and other service names are the trademarks of Gear Live Inc.