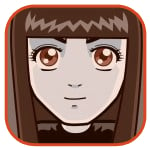 Posted by Sheila Franklin Categories: Electronic Arts, Sports, Wii,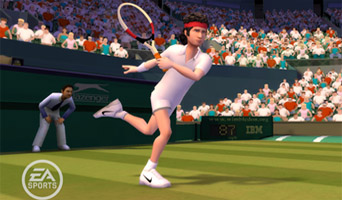 One of most outspoken tennis players of all times will be featured in EA Sport's Grand Slam. John McEnroe will star in the game designed for Wii and it is an obvious choice as the athlete won seven Grand Slams, including three at Wimbledon. This will be one of the first games to feature Wii MotionPlus with enhanced depth and precise ball placement. Expect Grand Slam to be released June 16 for $49.99.
Read More

| EA Sports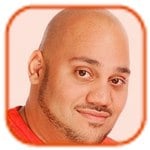 Posted by Andru Edwards Categories: Action, Adventure, Casual, Corporate News, Downloadable Content, Electronic Arts, First Person Shooters, PlayStation 3, Portable/Mobile, Release Dates, Survival Horror, Wii, Xbox 360, Xbox Live Marketplace,
We are seated for the Electronic Arts E3 2008 Media Briefing. We start the conference off right, with a montage of a ton of upcoming EA titles, focusing on some new sports titles, upcoming Sims releases, and a bunch of casual games like Monopoly, Boogie, and Operation (aw yeah!) Of course, Spore is also featured here as well.
John Riccitiello hits the stage to talk about what EA has this afternoon to show us, and he says they won't be doing PowerPoint, statistics, or sales figures. Instead, they are going to focus on the games, and we will be hearing from the people that make the games.
Rod Humble of The Sims Studio comes out to talk about The Sims. He announces Sim Animals. in this game you create groups of animals and their friends, habitat, etc. Some animals are friendly like deer and rabbits, while wolves and bears can stir up trouble. We then get a trailer. We get a baby cub bear interacting with a squirrel, and then a fox joins the fray. It seems that you basically control the game by using the world as your UI, you have a hand similar to Black and White. Will be exclusive to Wii and Nintendo DS in January 2009.
Click to continue reading E3 2008: Live from the EA Media Briefing

Posted by Nate True Categories: Full Episodes, High Score, Announcements, PC / Laptop, Podcasts, Software, Video Games, Videocasts, Videos,
At E3 2008, we got to see some amazing new games from EA. Among the games demoed were Mirror's Edge, the freerunning/parkour spy-courier game; Dead Space, a space horror dismemberment fest; Left 4 Dead, an intense zombie first-person shooter; and more from the ever-anticipated Spore, including an iPhone version called Spore: Origins. If you are into sports, Peter Moore shows us the evolution of a bunch of EA Sports titles like Tiger Woods PGA Tour 09 and NBA Live 09 with Dynamic DNA.
We've highlighted the best of the media briefing here, so be sure to hit the video above to get a look at all the goods yourself. Oh, and if you missed it, be sure to check out our full coverage in our E3 2008 EA Media Briefing live coverage.

Posted by Paul Hamilton Categories: Corporate News, Electronic Arts, Sports,
Peter Moore, long known as the public face of Microsoft's Xbox division, stepped into his new digs as EA Sports president last week and started off saying he wants EA Sports' brand to compete in a broader arena than just the video games market, facing off against general sports brands like Nike and ESPN.
Despite selling millions of copies of its flagship titles each year, EA Sports has struggled to expand effectively and EA seems to be banking on Moore to help them widen their reach. "That could mean broadcast sports, sports camps, the ability to license consumer products around the EA Sports brand," he told the New York Times. Moore is also looking to leverage EA's technology to create social networking and news sites, all centered around sports and of course the EA Sports name. "I think we have an opportunity to aggregate information and bring it to life with video technologies," he said.
"If we look at this connected world we're entering, sports is a sort of social and cultural glue that reaches across the globe," Moore continues. "There is an opportunity for EA Sports to evolve beyond a games brand to become a true global sports and entertainment brand, and I think we can compete there."
Read More

| New York Times via Level Up
Posted by Max Dickey Categories: Electronic Arts, Hot Deals, PlayStation 3, Sports, Xbox 360,
Today Madden 08, the latest installment in the perennial bestselling series from EA Sports, hits stores around the country. It's available for pretty much every system you can think of, although naturally the big contenders are the technically superior Xbox 360 and PS3 versions. A lot of press in the weeks leading up to this release has noted the framerate differential between the two: the Xbox 360 version runs at 60fps, whereas the PS3 version runs at 30fps. Some might argue that the human eye can only register up to 24fps, so this is a moot point, but many FPS fans swear by blistering framerates and therefore would say that the difference is huge. Whatever side you may take in that debate, word on the street says that the PS3 game does indeed look choppy at times, although it's not a dealbreaker.
The new Madden showcases a big new feature that designates top players at all positions as "Weapons". You might have a fast receiver, a big hitter, and a smart QB, all of whom can outperform their competition in certain areas and are capable of some awesome plays. These designations go a long way toward rendering each team unique, a far cry from old school games where you could only tell an Pro Bowler from a rookie by the number on his jersey. Aside from this new feature, classic Madden gameplay has been tweaked and tightened up based on praise and complaints about previous incarnations to give us more of what we want.
If you're looking to pick the new Madden up soon, take a look at Toys R Us, where you can get any other game in the store for 50% off if you get Madden on the same receipt.
Read More

| Gamespot


Posted by Chris Pereira Categories: Electronic Arts, PlayStation 3, Xbox 360,
GameVideos compiled some footage of Madden NFL 08, which you all know by now has one distinct difference between the PlayStation 3 and Xbox 360 versions – the PS3 version will run at 30 frames per second, while the 360 version will run at 60. The above allows you a pretty good look at seeing what the difference is.
Personally, I really notice the difference at 100%. That could be because I spend a ridiculous amount of time playing sports games and that sort of thing catches my eye, though. It becomes extraordinarily apparent, though, when they slow the video down to 50% and 25%. Now, you could argue that it doesn't matter what the game looks like at those speeds, but it really illuminates the difference of what you're actually looking at.

Posted by Chris Pereira Categories: Casual, Corporate News, Internet, PlayStation 3, Sony, Wii,
GameVideos has posted a video of an interview with Sony Computer Entertainment's Phil Harrison, head of worldwide studios, which took place during this year's E3. 1UP.com's Sam Kennedy and EGM's Dan Hsu talk with Phil about Home, LittleBigPlanet, Madden's 30 FPS woes, the Wii's success, and more.
Be forewarned that if the pronunciation of the word "beta" as "bee-tah" irritates you, you may want to skip the portion pertaining to Home.
Posted by Edie Sellers Categories: Activision, Announcements, Corporate News, Culture, E3, Electronic Arts, First Person Shooters, Microsoft, MMORPG, Music, Nintendo, Nintendo DS, PC, PlayStation 3, Politics, Portable/Mobile, PSP, Release Dates, Reviews, Role Playing Games, Rumors, Sony, Sports, Third Person Shooters, Wii, Xbox 360, Xbox Live, Xbox Live Arcade, Xbox Live Marketplace, GamerAndy,
Finally, now that the dust has settled from E3, we have finally found the time to get our thoughts in order and give you an extra-long episode of GamerAndy Live!
This week, Edie and Hawkes chat up all that happened before E3, during E3, and after E3, including:
OUR E3 COVERAGE
- How Edie spotted Slash, missed Ron Jeremy and got groped by China Doll;
- Edie defends why she thinks Nintendo "won" E3 this year;
- Why Hawkes wasn't as impressed at Killzone 2 as many others;
- Burnout Paradise;
- John Woo's Stranglehold;
- Fallout 3;
- Hellgate: London;
- Katamari Damarcy;
- PGR4;
- Assassin's Creed;
- Why Activision will get sued over Guitar Hero III;
- The big scoop we
almost
had;
- Rumor that E for All may not happen
NEWS
- Peter Moore chucks MS job for EA Sports;
- EA Sports: Hockey-less in '08;
- Chocolate Rain;
- Bully revamped for release on 360 and Wii;
- Wii Fit
- MGS4 coming to 360?
- Shoutouts and Shoutats;
- Problems for Unreal Engine?
- X07 gone;
- Xbox extended warantees;
- PS3 price drop…er, clearance sale;
- The Jaime Kennedy Embarassment;
- South Park's WoW episode nominated for Emmy
Enjoy!

Posted by Chris Pereira Categories: Corporate News, Electronic Arts, Games for Windows, Microsoft, Xbox 360,
The man who has really been the face of Xbox for the past several years, Peter Moore, has just resigned as corporate vice president of the Interactive Entertainment Business. (IEB oversees both the Xbox and Games for Windows divisons.) He has decided to leave for personal reasons and will move his family back to the Bay Area. Don Mattrick, former president of Electronic Arts, will take over and lead the IEB division.
"Peter has contributed enormously to the games business since joining Microsoft in 2003 and we are sad to see him go," said Robbie Bach, president of Entertainment and Devices Division at Microsoft. "Since that time, he presided over the global launch of the Xbox 360, spearheaded a revitalized and rebranded Games for Windows business, and helped steer the console's ascent."
1UP initially reported rumors earlier today that Moore was leaving to head up EA Sports. Microsoft denied the rumors, but there has now been a confirmation from both Microsoft and Moore himself that this is indeed the case.
I wonder what he's going to do about those tattoos…
Read More

| 1UP


Posted by Chris Pereira Categories: Video Games,
Have you ever found yourself wanting to play a sports game, but were overwhelmed when trying to take in all of the complex controls? Well, EA Sports is looking to solve that problem with the introduction of a new feature, called Family Play, which will debut in this year's Wii versions of Madden NFL 08, NBA Live 08, and FIFA Soccer 08. Gamers suing the Family Play setup need only use the Wii remote to play (as opposed to both the remote and Nunchuk attachment), and will only be in control of the major aspects of the game – shooting, passing, etc. The rest is controlled by the computer, allowing for anyone to dive in and focus on the real action without having to worry about the nuances of the game.
For more details, head over to Playfeed and get the full scoop.
Read More

| Playfeed

© Gear Live Inc. – User-posted content, unless source is quoted, is licensed under a Creative Commons Public Domain License. Gear Live graphics, logos, designs, page headers, button icons, videos, articles, blogs, forums, scripts and other service names are the trademarks of Gear Live Inc.