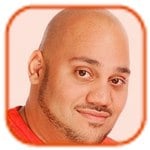 Posted by Andru Edwards Categories: Casual, E3, Xbox 360
So we've told you everything we know about Project Natal, now we are going to show you Milo. You're probably wondering, what else can you do with this besides haphazardly do karate in your living room, right? Well, with Project Natal, you can do more than just play active games, because the platform can use it's sensing abilities in many other ways. Check out Milo, a game being developed by Peter Molyneaux, and see what the amazing possibilities are of Project Natal. We want this. Now.
Project Natal blew our minds yesterday during the E3 2009 Xbox Media Briefing. Project Natal is a new method of playing Xbox 360, with no controller required. Instead, it "sees" your entire body, and tracks your movement in 3D, and even responds to voice commands, directions, and even your face. We've got a video demo for you above, which you should take a look at, as well as a bunch more info on this exciting product. Read on.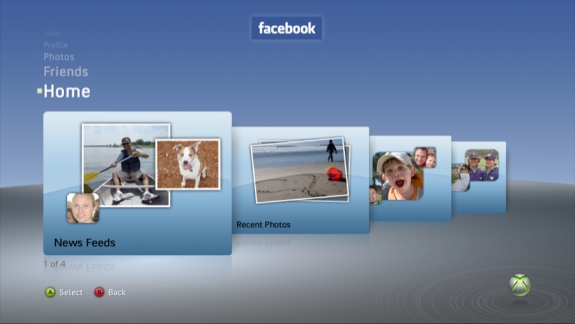 In addition to Twitter, Facebook is also coming to the Xbox 360 this fall. You'll be able to update your Facebook status, browse your news feed, view photos, and more, all from the Xbox 360. Even better? Games can take advantage of Facebook Connect, to publish screenshots and other details directly to your Facebook account, if you so choose. You'll also be able to send Facebook friend requests to those in your Friends list on Xbox Live, if they've linked their Facebook and Xbox Live accounts. Get a look at the Facebook on Xbox 360 screenshots that we've put together, so you can get a better idea of how it will all work.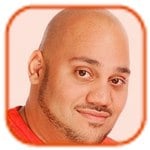 Posted by Andru Edwards Categories: E3, Hardware, Portable/Mobile, PSP, Sony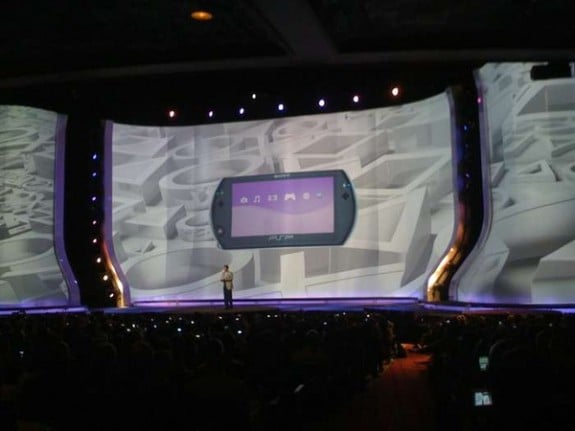 The PSP Go will be launching in North America and Europe on October 1 at a price of $249.99, as announced by Sony at their E3 2009 Media Briefing. Those in Japan will have to wait an extra month, as the system goes on sale there on November 1. Deemed the "worst-kept secret of E3," the PSP Go is over 50% smaller, and 40% lighter, than the original PSP. It includes 16GB of on-board memory, built-in Wifi, integrated Bluetooth, a Memory Stick Micro slot, and most importantly, it drops the UMD drive. If $250 isn't too rich for your blood, the PSP Go is yours in four months.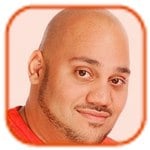 Posted by Andru Edwards Categories: Accessories, Nintendo, Wii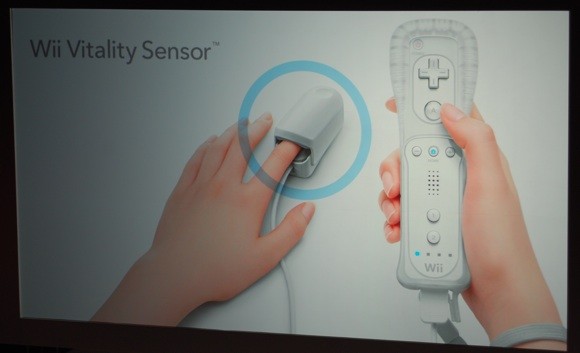 During their E3 2009 Media Briefing, Nintendo announced the Wii Vitality Sensor. Yet another add-on peripheral for Wii, the Wii Vitality Sensor clips on to your finger and monitors your heart rate, transmitting it to Wii and whatever game you happen to be playing. Obviously this fits in to Wii Fit and Wii Fit Plus in some form, and could be used in interested ways for other games, but in all honesty, it just looks kind of annoying.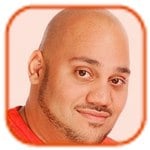 Posted by Andru Edwards Categories: Corporate News, HDTV, Microsoft, Portable Audio / Video, Video Games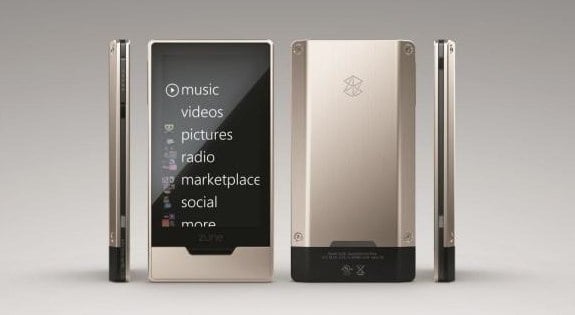 Microsoft has finally unveiled the Zune HD. The touch-screen Zune is set to take on the iPod touch this fall, when it debuts. The Zune HD will feature an OLED screen, HD radio receiver, and a version of Internet Explorer specifically formatted for the Zune screen, and is based on Windows CE. The Zune HD will also play HD content on televisions using a dock.
Plans for the future involve the Zune ecosystem coming to the Xbox 360 for purchasing movies and television shows, as well as Zune showing up on other devices. Microsoft specifically declined to go into the gaming capabilities of the Zune HD, since E3 is happening next week. We should expect to hear about any portable Zune gaming news at their Xbox Media Briefing. Expect the Zune HD to replace the current line of flash Zunes, while the hard drive-based Zune players will remain. "This device is created to go head to head with the iPod Touch," Chris Stephenson, general manager of global marketing for Microsoft Zune, said in a telephone interview.
We can't wait to get our hands on this one.
Read More

| CNET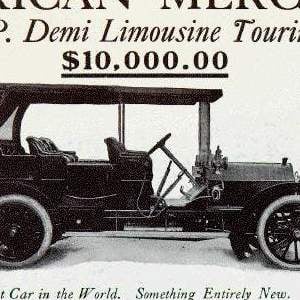 Posted by Drea Avellan Categories: Action, Adventure, Portable/Mobile, Rumors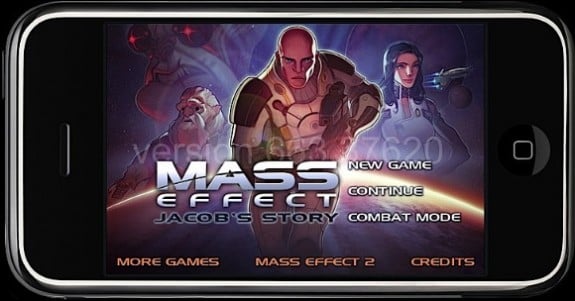 Ok, so maybe the Internet doesn't always lie. Bioware has finally opened up and decided to clear up rumors that came about from an online survey regarding one of their games. Community coordinator Chris Priestly has confirmed that Mass Effect: Jacob's Story is in fact, a title in development for the iPhone and iPod touch.
The game will revolve around a side-story which focuses on one of the new characters for the upcoming title Mass Effect 2—and not a 'bridging' or prequel game as some had speculation. More information for the game will be revealed later this month and my guess is that we will get to see some of this in action at E3.
Read More

| Joystiq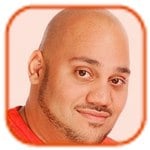 Posted by Andru Edwards Categories: Accessories, Apple, CES, CES 2008, Features, Home Entertainment, Microsoft, PC / Laptop, Video Games
The end of another year is upon us, and that means that our humble little tech video show, Bleeding Edge TV, is turning 3 years old. We figured we'd highlight the ten episodes that you guys watched most over the past year in this recap. We find it hilarious that the most watched video just happened to be the one where one of us willingly got tasered during CES, but hey, why should we be surprised? Aside from that, video games seemed to be popular, as well as some straight up hardware. Hit the jump for the full list.
Oh, and while you're at it, go ahead and check out the 10 most popular videos from 2007 as well.
Click to continue reading Top 10 most popular Bleeding Edge TV episodes of 2008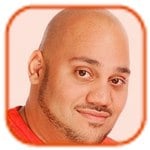 Posted by Andru Edwards Categories: High Score, Short Bytes, Accessories, Features, Home Entertainment, Podcasts, Video Games, Videocasts, Videos
Wii Sports is one of the most popular and accessible console pack-in games of all time, so it's only natural that Nintendo would want to follow up with a paid offering. That's where Wii Sports Resort comes in. The sequel to Wii Sports will be the first game to be compatible with the Wii MotionPlus add-on, which feature 1:1 mapping of your Wiimote. The game will come bundled with the MotionPlus device and an extended Wii Remote Jacket, both of which will also be sold separately. Games announced to be included (so far) are: Frisbee (Disc Dog), Jet Skiing, and Kendo, with more to come. Wii Sports Resort will launch in Spring 2009.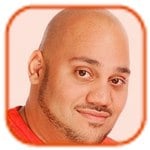 Posted by Andru Edwards Categories: High Score, Short Bytes, Accessories, Features, Home Entertainment, Podcasts, Video Games, Videocasts, Videos
Animal Crossing is on of the main Nintendo franchises that many a gamer has been waiting to see hit Wii since the console launched. We were able to catch up with Janet Braulio of Nintendo to get a look at some of the gameplay features, WiiSpeak integration, as well as what we can expect with the game drops this November. This is definitely one we are looking forward to getting our hands on.
Asfar as what sets this apart from other Animal Crossing experences you may have had in the past, Katsuya Eguchi, leader of Animal Crossing's production development, stated, "someone could send a letter from their cellphone or from an email address on a PC to the Wii, and then the player living in the town in Animal Crossing could receive that letter." In another interview with IGN, Katsuya Eguchi also discussed how his team continues exploring potential ways to take advantage of the WiiConnect24 feature such as allowing friends to visit other towns or leave messages while the machine is in standby mode.
You can pick up Animal Crossing: City Folk in the US on November 16.
© Gear Live Inc. – User-posted content, unless source is quoted, is licensed under a Creative Commons Public Domain License. Gear Live graphics, logos, designs, page headers, button icons, videos, articles, blogs, forums, scripts and other service names are the trademarks of Gear Live Inc.