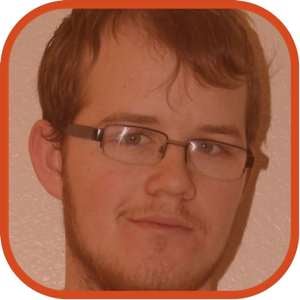 Posted by John Ball Categories: E3, Features, PlayStation 3, Release Dates, Survival Horror,

Deadly Premonition, the popular PlayStation 3 and Xbox 360 title, is getting a re-release for the PS3. This new release of the game promises to include better graphics and PlayStation Move support, alongside new scenarios to play through. This information was revealed when Toybox Games founder Yasuhiro Wada let the news slip at GDC. We can expect to hear a lot more about the game at this years E3 event.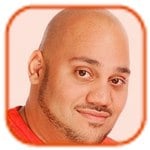 Posted by Andru Edwards Categories: PlayStation Vita, Sony,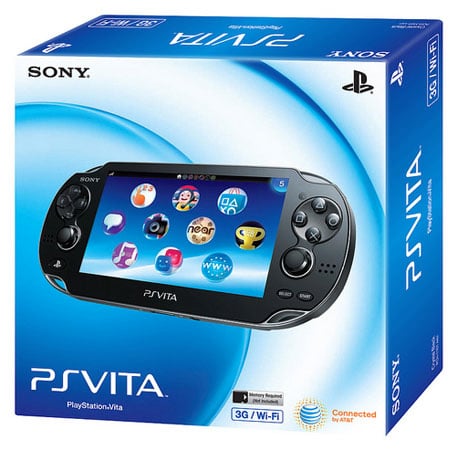 Can't wait to get your hands on the PlayStation Vita portable console? Sony announced today that those who purchase a special bundle will receive the device one week early.
The PlayStation Vita officially goes on sale in the U.S. on February 22, but it will arrive a few days early for those who purchase a $349.99 bundle that includes the 3G + Wi-Fi Vita, a limited edition case, a 4GB PS Vita memory card, and the Little Deviants game. Pre-order it now.
The bundle for Canadian users includes a Wi-Fi Vita, the case, 4GB memory card, and Little Deviants for $299.99.
Users in both countries can pick up their bundles on February 15.
Click to continue reading Playstation Vita: How to get it a week early
Read More

| Playstation Vita First Edition Bundle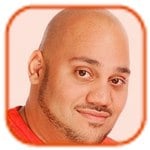 Posted by Andru Edwards Categories: Home Entertainment, Microsoft, Rumors, Video Games,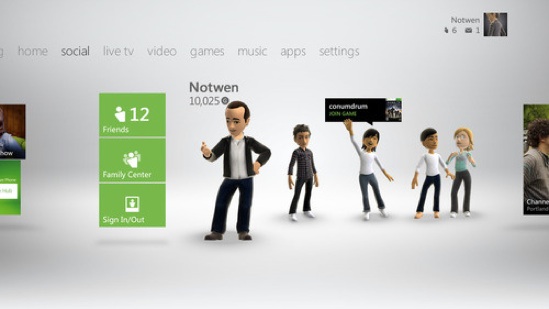 Microsoft will partner with providers like Comcast and Verizon for its upcoming Xbox 360 integrated TV experience, according to a Bloomberg report.
Users will sign into Comcast Xfinity and Verizon FiOS apps on the Xbox 360 with existing account information. Redmond will also likely ink content deals with HBO, Sony's Crackle, the Bravo and SyFy channels, and Amazon's Lovefilm, Bloomberg said.
Microsoft discussed its Live TV efforts at this year's E3 gaming conference, and the feature has already kicked off overseas with Sky TV in the U.K., Canal Plus in France, and FoxTel in Australia. Microsoft chief Steve Ballmer provided more details on what US consumers can expect during a presentation at the company's BUILD conference earlier this month.
"It's quite obvious that we need to increase the amount of video and TV content that are available on the Xbox," Ballmer said. "Our goal this year is to dramatically increase the total amount of content, the total entertainment catalog available on the Xbox, particularly by working in partnership with a number of video suppliers."
Click to continue reading Comcast and Verizon live TV content expected to come to Xbox 360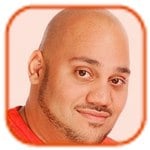 Posted by Andru Edwards Categories: E3, Hardware, Nintendo, Wii U,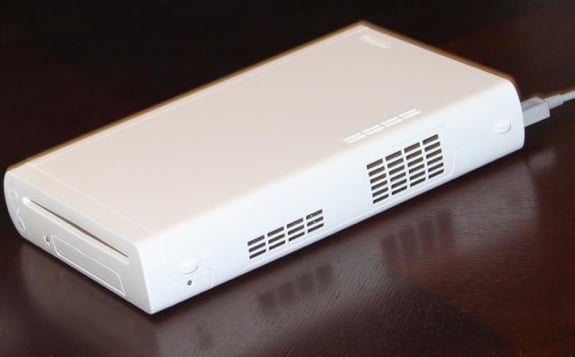 While Nintendo focused their E3 2011 Wii U efforts on the tablet-style controller for the new platform, many gamers wondered why they were to quiet about the console itself. In fact, many wondered if the Wii U controller was the console, and if it was just a new accessory for the current Wii system. Nintendo cleared it up later during E3, but all the press photos they released focused on the exciting controller. We're guessing they simply thought that the controller was the big deal (which it is,) and that no one would care about the actual console when it's over a year away from launching (although they were wrong there.) Above is an image of the Wii U console. Not much to see, but at least we can see that it is certainly not a Wii. Oh, and yes, it does 1080p.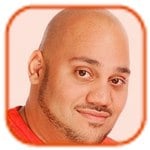 Posted by Andru Edwards Categories: Accessories, E3, Kinect, Microsoft, Xbox 360,

One of the biggest complaints with the Microsoft Kinect for Xbox 360 is its space requirement. For the depth-sensing cameras to function properly, Microsoft recommends a good eight feet between the Kinect sensor and your body. That's a lot of space, especially for all the apartment and dorm room dwellers out there.
Nyko might have fixed that problem with the Zoom, a surprisingly simple and affordable Kinect attachment that seriously cuts down on its need for room.
The Zoom is a wide-angle lens attachment that fits over the Kinect, changing how it sees the room. With a wider angle, it can see more laterally, but doesn't have as much depth. According to Nyko, this means the Kinect needs up to 40 percent less space than without the Zoom. Because it's just a set of lenses that fit over those on the Kinect, it doesn't need any power or complex installation; it just slides on.
The Nyko Zoom will retail for $29.99 when it ships later this year.
Click to continue reading Nyko Zoom lets you stand closer to Kinect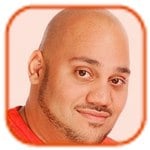 Posted by Andru Edwards Categories: Action, Adventure, E3, Nintendo, Nintendo 3DS, Portable/Mobile,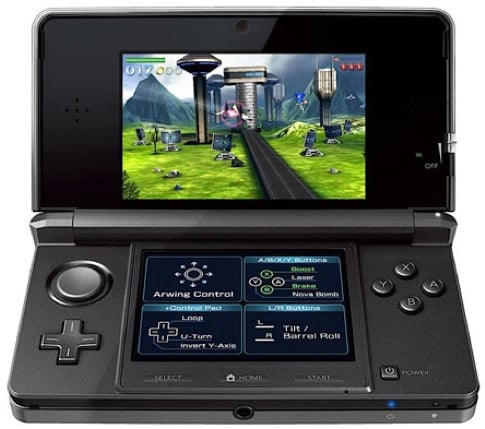 Nintendo has announced Star Fox 64 3D for the Nintendo 3DS portable. The game will support both analog movement, as well as supporting the Nintendo 3DS accelerometer, allowing you to simply tilt the console to fly throughout the vast levels. The other big feature touted is that you'll be able to see the faces of up to three other friends who you are playing multiplayer with, thanks to the Nintendo 3DS front camera. Each player will have a small box over their vehicle, where you can see exactly who is in control. Star Fox 64 3D will be available in September 2011 in the US.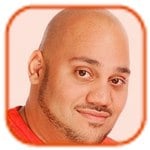 Posted by Andru Edwards Categories: Driving, Nintendo, Nintendo 3DS, Trailers,
Nintendo announced Mario Kart 3DS during its E3 2011 keynote. Nintendo of America President Reggie Fils-Aime took the stage to announce a cluster of upcoming Nintendo 3DS titles aimed at their core audience. Mario Kart 3DS features 3D graphics, and sets itself apart with the ability for gamers to trick out their karts. This one will be available for the 2011 holiday season.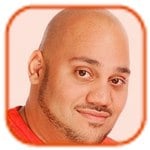 Posted by Andru Edwards Categories: Action, E3, Nintendo, Nintendo 3DS, Portable/Mobile,
Nintendo has announced Kid Icarus Uprising, a new Nintendo 3DS title, this morning at its E3 2011 media briefing. They'll also be releasing a set of cards that, when used in conjunction with the 3DS cameras, allow you to do some augmented reality gaming as well. Kid Icarus Uprising will be released later this year.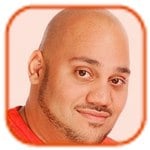 Posted by Andru Edwards Categories: Adventure, E3, Nintendo, Nintendo 3DS,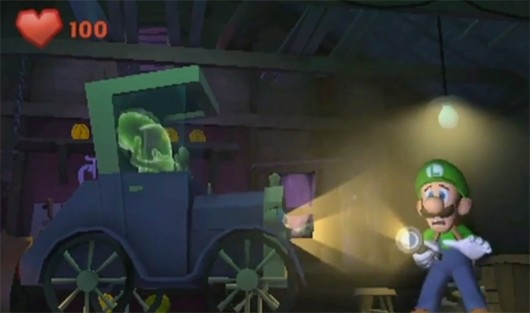 It's been years since the original Luigi's Mansion game hit the scene, but Nintendo is finally set to release a sequel. At its E3 2011 media briefing, Luigi's Mansion 2 was announced, and it'll be a Nintendo 3DS exclusive. No release date was given, but it certainly looks like a title that'll highlight what the 3DS can do.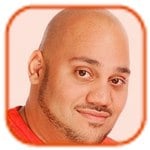 Posted by Andru Edwards Categories: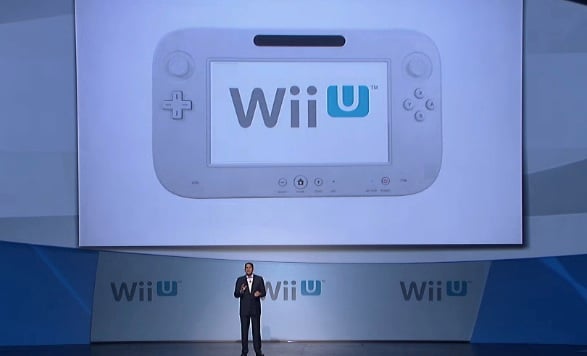 During its E3 2011 keynote address, Nintendo of America President Reggie Fils-Aime announced Wii U, their next-generation console. The intro video was heavily influenced by the Wii U controller, which has a large touchscreen on it. Nintendo says it's a 6.2-inch display, large enough to allow you to play Wii U games directly on the controller if someone else wants to use the television, but it also works with the Wii U console as well, becoming a second screen. It has two analog pads, shoulder buttons, force feedback, accelerometer, control pad, microphone, speakers, gyroscope, and a camera. This is definitelythe most powerful home console controller we've ever seen.
Games announced include Smash Brothers, Assassin's Creed, EA Sports titles, Ghost Recon Online, Tekken, Ninja Gaiden 3: Razor's Edge, Aliens Colonial Marines, Lego City Stories, Darksiders II, and more. Nintendo did make sure to mention that Wii U is an HD console, which leads us to believe that this is more than just a new Wii controller, but they really made the announcement all about the controller and less about the console itself.
Nintendo says that Wii U will launch in 2012, but no price was announced.
Developing...
© Gear Live Inc. – User-posted content, unless source is quoted, is licensed under a Creative Commons Public Domain License. Gear Live graphics, logos, designs, page headers, button icons, videos, articles, blogs, forums, scripts and other service names are the trademarks of Gear Live Inc.