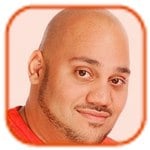 Posted by Andru Edwards Categories: Apple, Displays, Rumors,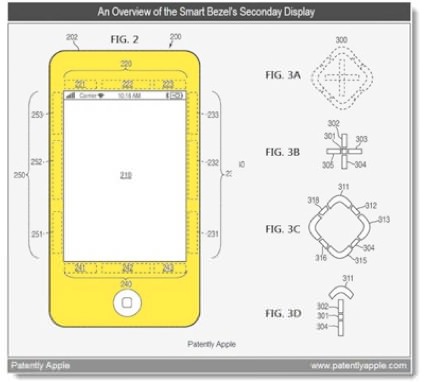 One of the features Amazon champions on its Kindle e-reader is the black-and-white E Ink screen, which puts less stress on the eye than the iPad or iPhone's LCD screen. A recent patent application, however, suggests that Apple is looking to produce a device with a hybrid E Ink-LCD screen.
Not only that, Apple's hybrid screen might have the ability to split into quadrants, with some segments displaying images via LCD and others displaying via E Ink. That, according to Patently Apple "would work very nicely with Apple's proposed use of Spaces on future iOS devices."
Specifically, Apple's patent covers a system for switching between an electronic paper display and a video display based on visual content.
"Based on the one or more features, the control circuitry could selectively enable the device's electronic paper display or the device's video display," Patently Apple said.
Click to continue reading Apple working on hybrid E-Ink LCD display?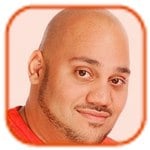 Posted by Andru Edwards Categories: Features, Handhelds, Product Reviews, Wireless / WiFi,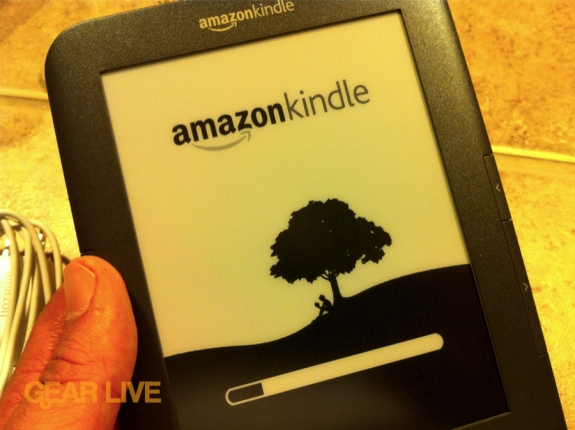 With the release of the iPad, many started writing off dedicated eBook readers like the Kindle and the nook, saying there was no place for devices that were dedicated to doing just one task when there are more powerful devices that can do the task just as well, while also meeting a myriad of other needs. Sure, in theory, that sounds about right; but you have have to take things like price into account. With the third generation Kindle, Amazon decided they'd rethink the price structure for the Kindle eBook reader, while also revamping the design a bit. Rather than going full color like many were hoping for, Amazon instead made the decision to try and make the best eBook reader on the market, and to sell it at an extremely competitive price. They announced the third gen Kindle a month ago, and it has finally started arriving on the doorsteps of eager buyer. So, how'd they do? Read on for our full review.
Click to continue reading Amazon Kindle 3 review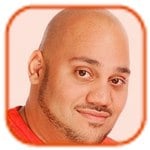 Posted by Andru Edwards Categories: Design, Handhelds, Product Reviews,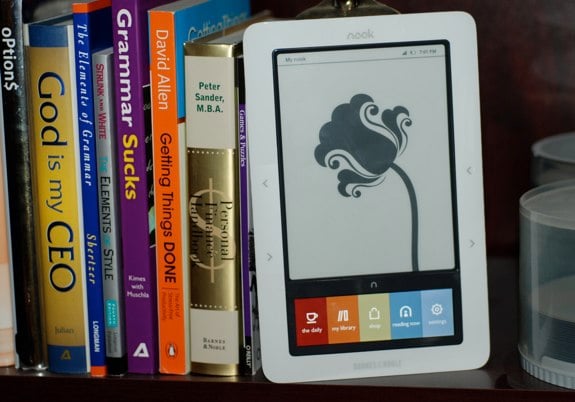 We've been anticipating the nook for about a month-and-a-half now, even since Barnes & Noble announced the nook back in October. Seeing a potential, real competitor to the Amazon Kindle sporting both an e-ink screen alongside a capacitive color LCD touchscreen just about made us drool. Oh, and it runs Google Android too, so, there's that whole thing. Well, we've finally got the Barnes & Noble nook into our hands, and we've done some testing, some reading, and some playing, all in the spirit of letting you know how the nook stands on its own, and how it compares to the Amazon Kindle. We think we've done that, and we invite you to continue reading for the full Gear Live nook review.
Click to continue reading Barnes & Noble nook review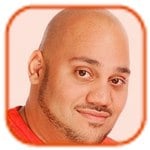 Posted by Andru Edwards Categories: Features, Handhelds,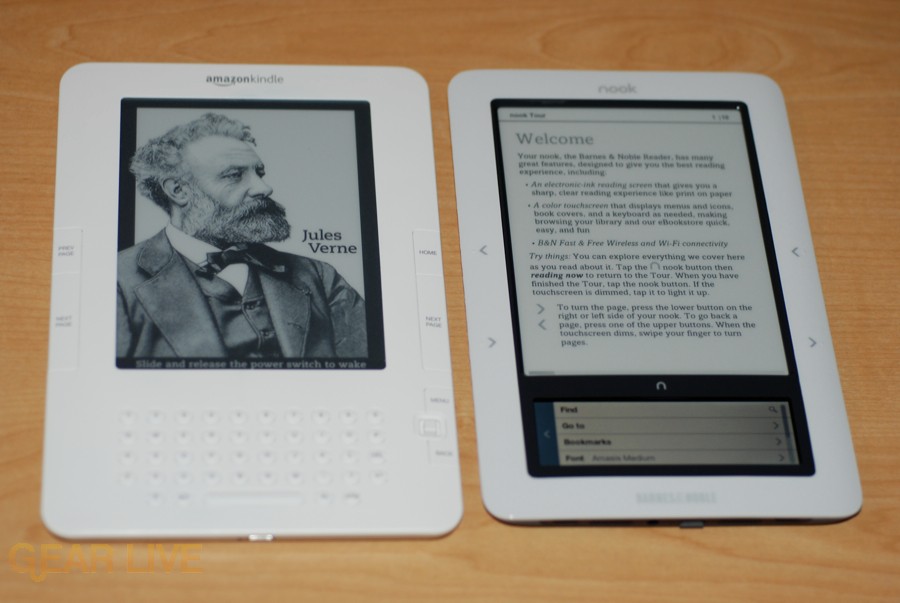 Hot on the heels of our Barnes & Noble nook unboxing gallery, we got a ton of requests from you guys asking us to compare the nook directly against the Kindle 2. So we put the nook right up against Amazon's Kindle 2, and shot some photos. In a nutshell, the nook is smaller in length and width, but is a little but thicker than the Kindle 2. I personally don't think one has an advantage over the other in terms of size, but hey, check out the nook vs Kindle size comparison gallery, and judge for yourself, mmkay?
Gallery: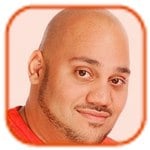 Posted by Andru Edwards Categories: Features, Galleries, Handhelds,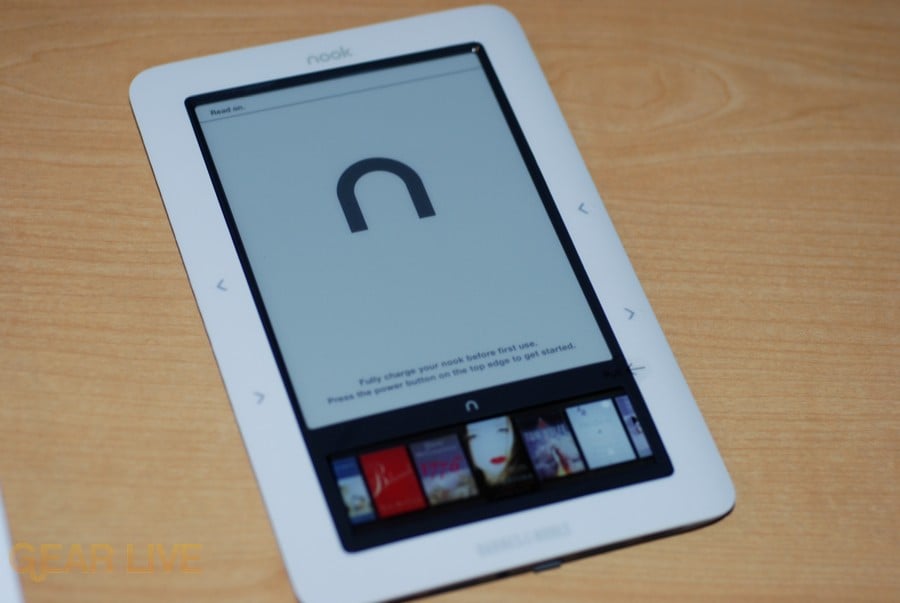 We just landed a Barnes & Noble nook, and while our review is forthcoming, we figured it'd only be appropriate to hit you with a nice gallery of unboxing photos of the device aimed to take on the Amazon Kindle. We give you a look at the nook packaging, touchscreen, welcome screen, and of course, multiple views of the hardware itself. Our early impressions? The nook is nice, and feel great in the hand.
Head on over to our unboxing gallery to check out our Barnes & Noble nook photos, and let us know what you think, and what you want to hear about!
Gallery: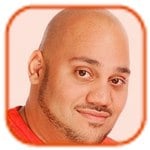 Posted by Andru Edwards Categories: Handhelds,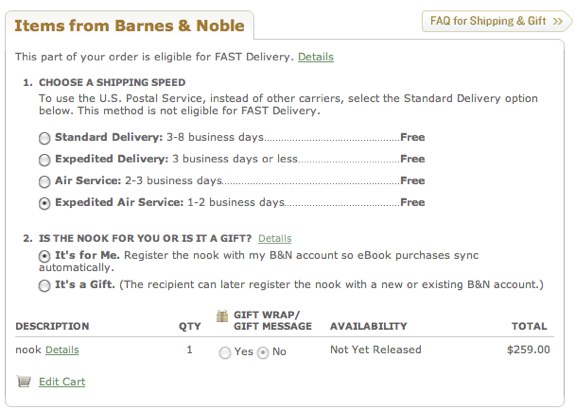 Looks like Barnes & Noble is just as enthusiastic about getting their Nook e-reader into your hands as you are. If you pre-order a Nook, you'll even get upgraded to free Expedited Air Service shipping. That's basically overnight, saving you about $24 or so. Seriously, this thing blow the Kindle out of the water, so what are you waiting for?
Read More

| Nook Pre-order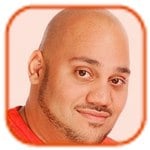 Posted by Andru Edwards Categories: Handhelds,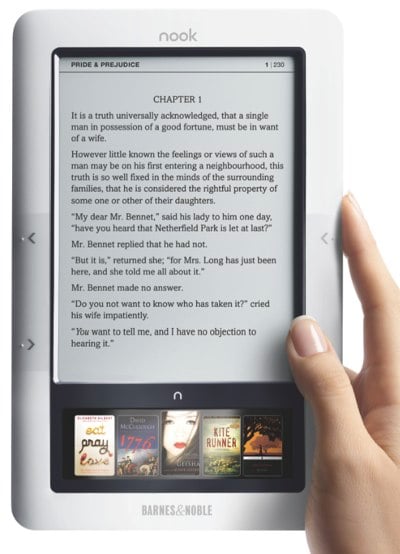 Someone over on the Barnes & Noble web team seems to have jumped the gun, because the official Nook site was up for a few minutes, before quickly being pulled down. Luckily, we were able to get in, and even pre-order a unit, before things got pulled. The B&N Nook e-reader runs Android, and looks like it'll give the Amazon Kindle a run for its money.
The device features a 6-inch screen, with a 3.5-inch color touchscreen beneath it. This gives you a quick method to browse your library, the store, and input text into the device. Definitely much easier than the Kindle's hard keyboard. The device measures in at 7.7 x 4.9 x 0.5-inches, and weighs 11.2 ounces. You get 10 days of battery life if you turn off wireless, and the battery takes 3.5 hours to go from empty to full when plugged into a wall outlet. Speaking of wireless, the Nook actually sports both a 3G connection from AT&T, as well as built-in Wi-Fi 802.11b/g. Definitely an advantage over the Kindle, because even if you have poor cell reception, you can just connect to Wi-Fi to download a book. The Nook also includes 2GB of internal storage (enough to hold 1500 books,) a microSD slot for adding even more storage, MP3 playback, built-in speaker, headphone jack, and micro USB port for charging and syncing.
So, aside from the above, what sets this thing apart from the Kindle? For starters, you can lend books to friends for up to two weeks at a time, and they don't even need a Nook of their own. They can access the Nook book content on an iPhone, iPod touch, BlackBerry, PC, or Mac. The lending of literature is one thing that went away with the Kindle, and we are happy to see it return with Nook. The Barnes & Noble store also has over a million titles available for download, with more than 500,000 of those being free ebooks. The Nook can also read PDFs, something the Kindle 2 can't do.
The Barnes & Noble Nook is available now for pre-order.
Read More

| Nook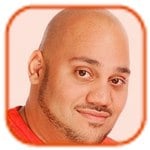 Posted by Andru Edwards Categories: Handhelds, Rumors,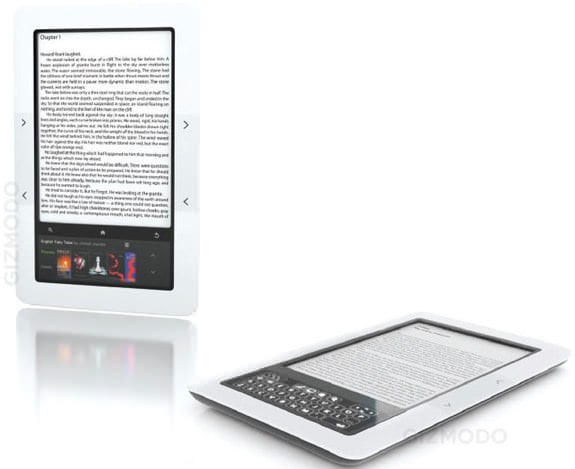 Looks like Barnes & Noble is set to take the wraps off of their ebook reader tomorrow, and according to the Wall Street Journal, it'll be the Barnes & Noble Nook that they'll be unveiling. The Nook, pictured above (thanks Giz,) is unique because it has a standard e-ink display like the Kindle, but also sports a color touchscreen beneath the traditional display. Why? Well, try typing anything of length on an Amazon Kindle, and you'll quickly realize that even that task could use some help. The Barnes & Noble Nook will sell for $259 (same price as the Kindle,) and will also allow users to lend e-books to friends. Obviously, we can't wait to see it. We've got one more image for you after the jump.
Click to continue reading Barnes & Noble Nook e-reader set to launch tomorrow, color touchscreen, $259
Read More

| WSJ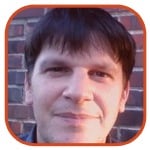 Posted by Mark Rollins Categories: Handhelds,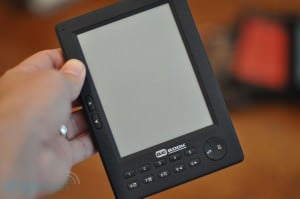 It would appear that the ebook reader competition is now heating up as Endless Ideas' has just launched their BeBook Mini in the United States. It has a price tag of $199, and a 5-inch display. Unfortunately, there is no wireless connectivity, and so you'll have to download via USB for content. However, it probably is one of the cheapest ereaders around.
Read More

| BeBook Mini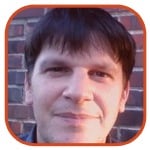 Posted by Mark Rollins Categories: Handhelds,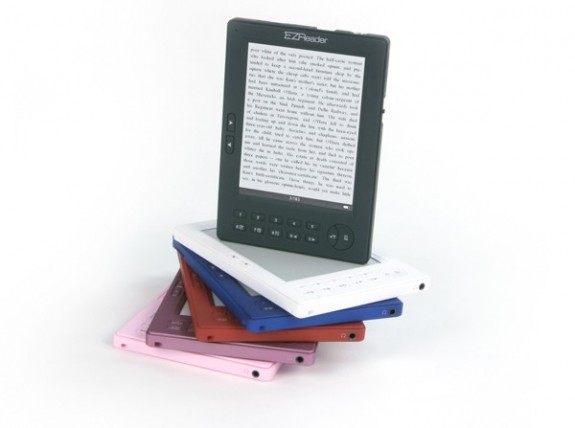 A lot of e-book readers get a lot of comparison with the Amazon Kindle, but Astak is the first one who is quoted saying that they will give the Kindle "a run for its money." They already have the price point beat with their $199 price point ($100 cheaper than the cheapest Kindle.)
The 5-inch EZ Reader Pocket PRO will feature a 400MHz processor, 512MB of memory, 8-level grayscale E-ink screen, an SD-expansion slot, and a background MP3 Player. It plans to ship later this month in the colors seen in the photo. Just don't expect any sort of wireless connectivity at this price.
Read More

| Press Release

© Gear Live Inc. – User-posted content, unless source is quoted, is licensed under a Creative Commons Public Domain License. Gear Live graphics, logos, designs, page headers, button icons, videos, articles, blogs, forums, scripts and other service names are the trademarks of Gear Live Inc.