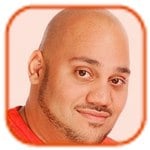 Posted by Andru Edwards Categories: Features, HDTV, Home Entertainment, Product Reviews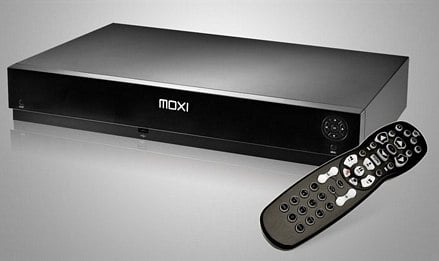 Moxi DVRs have been around for almost a decade, but chances are good that you've likely not heard of them. Moxi was originally developed by a company called Digeo, founded in 1999 and bought the rights to Moxi Digital in 2002. The company put out some cable boxes that cable companies distributed to their customers, and those that lived in those limited areas that were lucky enough to have access to Moxi HD DVRs from their cable providers generally said that they were fantastic. In December of 2008, the Moxi HD DVR was released, and it was the companies first retail product, available to anyone who had the cash to buy one. In September 2009, Digeo was purchased by ARRIS Group, which took over development of the Moxi products, from both a software and hardware perspective, and five months later, they released the product that we are reviewing today, the Moxi 3-Tuner HD DVR.
In an era where TiVo rules the mass market DVR space years after ReplayTV fizzled away, Moxi is looking to claim a piece of that pie with a box that they feel offers an experience that you can't get anywhere else, TiVo box, cable DVR, or otherwise. So, did they pull it off with the 3-Tuner HD DVR? Let's find out.
Click to continue reading Moxi 3-Tuner HD DVR review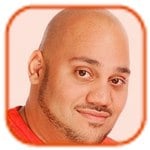 Posted by Andru Edwards Categories: Features, HDTV, Home Entertainment, Videocasts
TiVo recently launched their TiVo Premiere Series4 DVR with much hype, only to reveal a box that, at least for now, is crippled and underpowered. Sure, there's a new Flash-based TiVo interface, but the box couldn't be any more plain, and the dual core processor is currently being held back from its full potential, as TiVo tries to get both cores working with its new interface. In the meantime, only one core is enabled, and that makes from some painfully slow TiVo menu browsing. We got our hands on the TiVo Premiere, and wanted to give you a look at the packaging, and the device itself, as well as the included accessories in the box. At least here, we can see that TiVo did something right.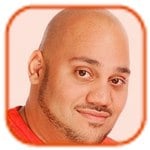 Posted by Andru Edwards Categories: Accessories, USB, Home Entertainment, Internet, Wireless / WiFi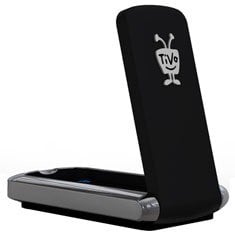 We're not sure what type of games TiVo thinks they are trying to play here, but the company has finally gotten around to getting their AN0100 802.11n wireless adapter to retail, and they've decided it best to charge more than just about any other wireless device of this kind on the market. That's right, the TiVo Wireless N Network Adapter can be yours for a shocking $89.99. yeah, you get better range and throughput than you would on the Wireless G model, but, man, that price has us seriously considering the costs of just running an ethernet cable across the house.
Read More

| TiVo Wireless N Adapter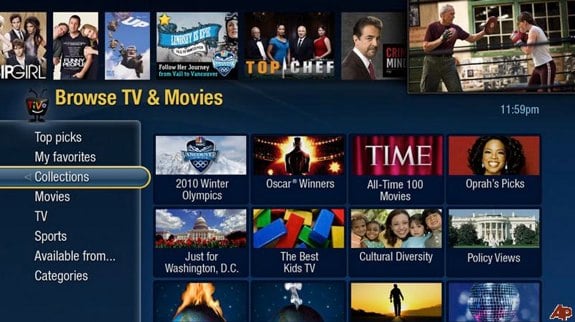 TiVo is currently conducting a press event, and we should be hearing some news coming out of it in under an hour. However, you can leave it up to the Associated Press to leak whatever is going down, since they think they are pretty much untouchable. Case in point, the leaked image above of the new TiVo interface. Basically, it looks like a revamped and retuned Swivel Search. Now, we aren't sure if this will be exclusive to the TiVo Premiere, or if it will be deployed to the TiVo HD and/or Series3. Either way, there you have it. We should have more details within the hour!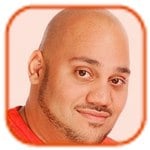 Posted by Andru Edwards Categories: Home Entertainment, Rumors

We've got another five days before TiVo makes their big announcement, but it appears that the TiVo Premiere leaks aren't dying down between now and then. In fact, the Premiere DVR has shown up in Best Buy systems noting availability on March 27th for $299, with a Premiere XL version selling for $499 on the same date. From the looks of things, the Premiere will rock a 320GB hard drive, while the XL will have a full 1TB.
That's all we have to go on for now, but this is certainly not enough to live up to the hype that TiVo is building around this announcement, what with their whole "Inventing the DVR was just a warmup" stance. We'll see in a few days.
Read More

| Engadget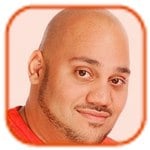 Posted by Andru Edwards Categories: Entertainment, App Updates, Video Apps, Above $10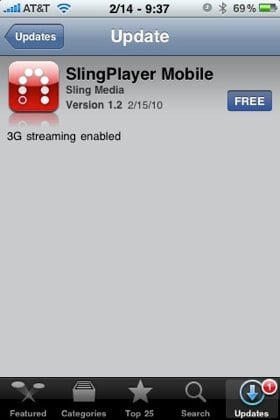 Over the weekend, SlingPlayer Mobile 1.2 was released for the iPhone, and it marks a big step for both the application, as well at AT&T and data streaming. If you are unfamiliar, SlingPlayer Mobile allows you to connect to a Slingbox, which in turn lets you watch live and recorded television right on your device. The problem in the past was that AT&T wouldn't allow all that data on their network, so you'd have to be connected to a Wi-Fi hotspot in order to use it. Well now, with AT&T supposedly working to optimize and improve their network, they have now allowed SlingPlayer Mobile to work using their 3G connection, giving users a real way to watch TV and control their DVRs remotely, wherever they have cell or Wi-Fi connectivity. We've tried it out, and it's great. We definitely recommend giving SlingPlayer Mobile a try.
Read More

| SlingPlayer Mobile for iPhone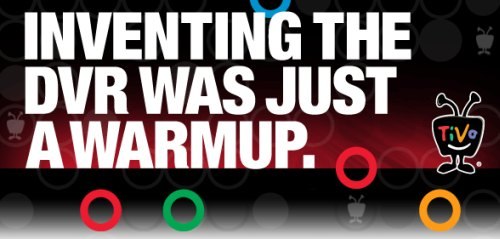 Okay, TiVo, you are setting up your March 2 NYC announcement to be a pretty big deal when you use the words "Inventing the DVR was just a warmup" to get people to pay attention. That said, you've got our attention. We definitely know TiVo has something going on, what with the whole TiVo Premiere accidental leak a couple of months ago, and how their CES presence was pretty much relegated to invite-only status. So, what do we think will happen?
We are expecting the new TiVo Premiere box will launch, alongside a newly revamped menu system that will also be pushed out to TiVo Series3 and TiVo HD boxes (kind of like the new Xbox Experience dashboard refresh) that will be in full HD. We also expect that the interface might be made to be a bit more modular, to support apps, widgets, and all of that Internet-y goodness that people are into these days. We'll know for sure on the 2nd of March, 6PM EST.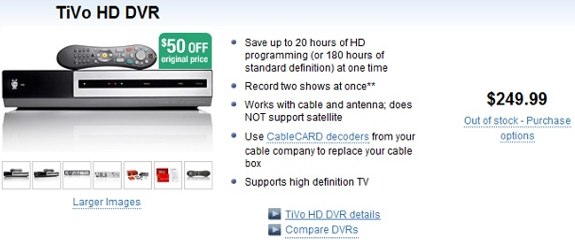 Looks like TiVo has run out of TiVo HD units, if their online store is any indication, which has us wondering if the newer TiVo Premiere is about to make it's debut. We originally mentioned the TiVo Premiere when a customer accidentally received a manual for the device packed in with a TiVo HD purchase. You'd think that if TiVo was already printing instructions on how to use the device, it had to be near-ready to ship, and this was just over a month ago.
In the meantime, if you want a TiVo, go for the TiVo XL instead.
Read More

| TiVo Store


It's been quite a while since TiVo has given us a new model of DVR, but a shipping error pretty much confirms that the company is set to launch a new device called TiVo Premiere (alongside the TiVo Premiere XL.) Recent TiVo HD purchaser Patrick McCarron had a TiVo Premiere setup guide included in his order, and he decided to throw the whole thing up on Scribed for our perusal. The main details here are the the S-Video port is out, and there is only space for one multistream CableCARD now, as opposed to the two slots found on the TiVo Series3 and TiVo HD.
Not much more is known about the TiVo Premiere at the moment, but we are crossing our fingers for a storage bump and beefier internal components that can power a new TiVo high definition interface. CES is just about a week away—we'll be sure to stop and chat with the TiVo folks.
Read More

| Infinite Shamrock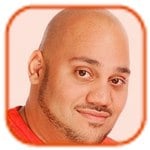 Posted by Andru Edwards Categories: HDTV, Home Entertainment, Hot Deals, PC / Laptop, Peripherals, Storage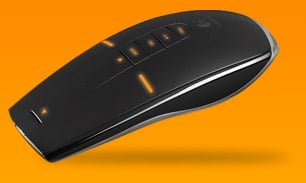 Newegg has got a great sale going on in their 24-Hour Newegg Sale. A few of the standout items that we see are the Western Digital My DVR Expander (our video tutorial of the My DVR Expander here,) the awesome Logitech MX Air rechargeable mouse, and the Sony DPF-D72N digital photo frame. Oh, and if you want some desktop RAM, they've got 6GB OCZ kits on sale as well. In all, they've got 10 items available that you can score at a nice discount. Even better? All sale items also get free shipping. Head on over and check out the Newegg 24-hour sale to check out the goods.
As always, you can find all sorts of Newegg promo codes and deals on our forums.
Read More

| Newegg 24-hour sale

© Gear Live Inc. – User-posted content, unless source is quoted, is licensed under a Creative Commons Public Domain License. Gear Live graphics, logos, designs, page headers, button icons, videos, articles, blogs, forums, scripts and other service names are the trademarks of Gear Live Inc.