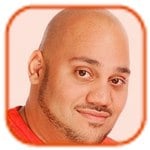 Posted by Andru Edwards Categories: Features, HDTV, Home Entertainment, Product Reviews

What's exciting about the new TiVo Roamio DVR line is that it's been a while since TiVo last released some new hardware. Three and a half years, in fact. That's when the TiVo Premiere debuted, promising an HD interface and dual-core chip that was supposed to bring about speed and efficiency. Well, the Premiere failed to live up to the hype, and TiVo went back to the drawing board and spent a few years building Roamio.
TiVo Roamio is actually a line of three DVRs that range in price from $199 to $599, with four tuners built-in to the standard Roamio, and six tuners in the Roamio Plus and Pro models. The Plus and Pro also have integrated TiVo Stream functionality, too, allowing you to watch TiVo content on your iOS devices wherever you have Wi-Fi. Has TiVo done enough to earn your attention and hard-earned dollar with the Roamio DVR? Join us for our full TiVo Roamio Pro review as we answer just that.
Click to continue reading TiVo Roamio Pro review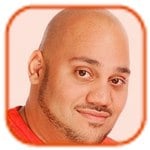 Posted by Andru Edwards Categories: Features, Home Entertainment, Videocasts
TiVo has released it's new Series5 DVRs in the Roamio line, and in this episode we open up the TiVo Roamio Pro! The Roamio Pro sports 6 tuners, allowing it to record up to 6 HD shows at a time, and has a 3TB hard drive, allowing it to store up to 450 hours of HD content. Even better? The new Roamio Plus and Pro both have TiVo Stream capabilities built right in, allowing you to watch your recordings on your iOS device, and soon, Android as well.
TiVo also redesigned the look and feel of the DVRs, as well as adding a bunch of color to the packaging. We give you a look at it all, as well as the new TiVo RF remote control.
Here are links to all the new TiVos:
Don't forget to subscribe to Gear Live on YouTube!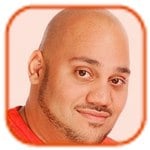 Posted by Andru Edwards Categories: HDTV, Home Entertainment

TiVo has launched a trio of next-generation Series 5 DVRs in the new TiVo Roamio family. What makes Roamio so much better than Premiere? How about more of everything that people love about TiVo? We're talking more tuners, more space to store your recordings, and even a less expensive service fee. The crowning feature, though, is that the TiVo Roamio boxes have both Wi-Fi and the ability to stream to mobile devices built right in--no need to purchase the TiVo Wi-Fi dongle, or the recently-released TiVo Stream.
It's been almost two years since TiVo released the Premiere Elite line of DVRs, and unlike the previous generation, the improvements in the Roamio line are immediately apparent. TiVo even says that Roamio is, on average, 1.7x faster than the previous TiVos, and that's a welcome change because browsing through the menus was a time-consuming experience at times. We go through all three Roamio DVRs after the break, but if you've been waiting for them and just want to buy now, here are the links:
Click to continue reading TiVo Roamio: Up to 6 tuners, 450 hours storage, remote streaming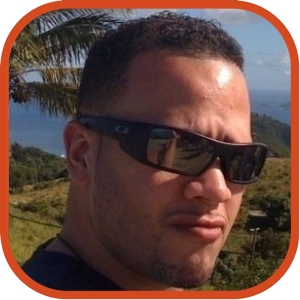 Posted by Jason Diaz Categories: Apple, HDTV, Videos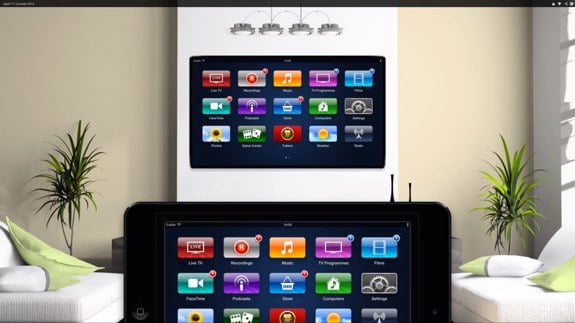 It's becoming customary within the Apple community to conceptualize ideas of future Apple products and software. In this case, Sam Beckett conceptualizes what the mythical Apple TV set, or iTV, display may look like and how it might behave. Interactions, mostly done by way of an iOS device, in this case are done with an iPad mini. This, of course, is opposed to using the often confusing button-riddled TV remote. Interacting and navigating is user-friendly and intuitive while using DVR functions, swiping between channels using gestures, using Siri and Genius content recommendations, etc. In addition, apps are served up as channels, and the user would have the ability to tie into their cable provider of choice if they aren't ready to cut the cord. I don't know about you, but we're digging this much. Watch the video after the snappy break.
Click to continue reading Watch this: The mythical Apple TV set conceptualized [Video]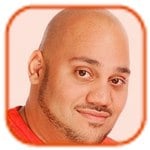 Posted by Andru Edwards Categories: Home Entertainment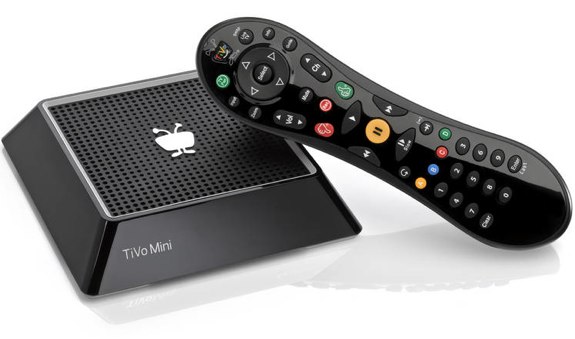 TiVo has finally launches the TiVo Mini, the first DVR extender offered by the company. Previously offered through a partnership to Suddenlink customers, the TiVo Mini allows the user to stream content from a TiVo Series 4 unit (either a Premiere 4 or XL4,) thus allowing you to view your recorded TiVo content on a television where you don't have a TiVo in the mix. You'll also have to make sure you can plug the TiVo Mini into Ethernet or MoCA, as that's another requirement--no Wi-Fi here. Additionally, you can also stream live TV to the mini as well, provided that one of your four tuners is available and free. Lastly, the Mini will also provide access to other services that tie into TiVo, like Netflix, Hulu Plus, and Pandora. Think of it as a TiVo Stream, but for another television instead of for your iOS devices.
You can pick up the TiVo Mini now for $99.99, and you'll have to pay a monthly subscription fee of $5.99 to use it. Alternatively, you can pay a one-time fee of $149.99 for a lifetime subscription, making the TiVo Mini actually cost $249.98.
Read More

| TiVo Mini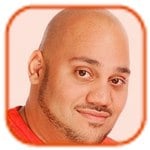 Posted by Andru Edwards Categories: Apple, Home Entertainment, Product Reviews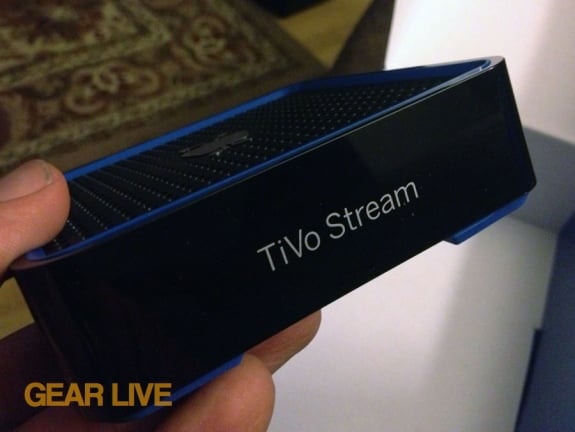 If there's one thing that was a glaring omission from the official TiVo iOS apps, it was the fact that they couldn't connect to the TiVo on your local network to allow you to watch content on your smartphone or tablet. Well, all that has changed with the release of the TiVo Stream. What is the TiVo Stream? Well, as you can probably guess from the name, TiVo Stream allows you to stream recordings from your TiVo Premiere DVR directly to up to three iOS devices on the same network (or four if you happen to have more than one TiVo Premiere box), simultaneously. Additionally, it also allows you to transfer recording to your iOS device for viewing when you are off the network. It's an ambitious device that provides a feature that many have been clamoring for, and it sells for $129. So, is it worth the additional investment? We've given you a look at the TiVo Stream hardware, now join us for our full TiVo Stream review for the answer.
Click to continue reading TiVo Stream review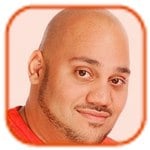 Posted by Andru Edwards Categories: Accessories, Apple, Features, Galleries, Home Entertainment, Portable Video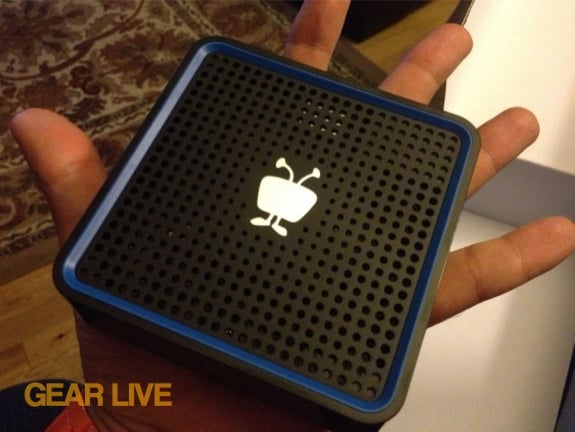 If you own both a TiVo Premiere DVR and any iOS device (especially an iPad,) you should take a moment to check out the new TiVo Stream if you haven't already. What is TiVo Stream? In short, it's a device to connect to your home network that allows you to stream your recorded TiVo shows to your iPhone, iPod touch, and iPad--up to four devices at a time. Additionally, you can also copy over shows from your DVR to watch on the go. Our TiVo Stream review will be out later this morning, but for now, we've got a few images for you in our TiVo Stream unboxing gallery. You can pick up TiVo Stream for $129.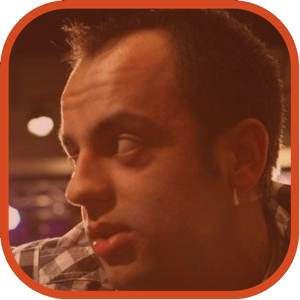 Posted by Andrey Malskiy Categories: Corporate News, Home Entertainment, Internet, Music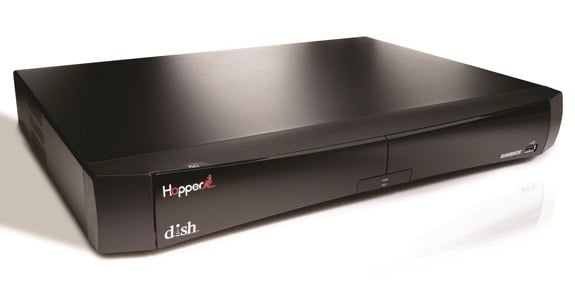 Having a DVR has been my favorite upgrade since getting a high definition TV with HD programing to pair. Though I didn't think the DVR could get any better, Dish Network decided to prove me wrong. As much as we love our DVR's here at Gear Live, we love our music just as much (just check us out on Rdio.) That being said, Dish has now introduced Pandora Radio as an added bonus to its DVRs. You'll now not only be able to watch any prerecorded show you saved to the DVR, but also enjoy your beats from any room in the house connected to the DVR. You can read the full press release below.
Click to continue reading Pandora Radio now offered by Dish Hopper Whole-House DVR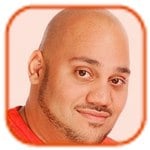 Posted by Andru Edwards Categories: Corporate News, Home Entertainment, Hot Deals, Storage

TiVo has just announced that its replacing the 320 GB TiVo Premiere with a newer 500 GB model, netting buyers an additional 65% more storage. The new units start shipping on March 25th. In addition, the company has also lowered prices on the rest of its hardware lineup, as well as on the service plans as well. Here's the new pricing for the Premiere, Premiere XL, and Premiere Elite:
As for the service plans, here are the new, lower costs:
The TiVo monthly service fee is now $14.99 per month, with a one-year commitment, making it lower on a monthly basis than most cable offerings
Multi-service discount pricing is now $12.99 per month
The new 500 GB TiVo Premiere can be purchased in stores, or directly from TiVo.com.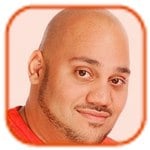 Posted by Andru Edwards Categories: HDTV, Home Entertainment, Family, Men, Techies, Under $500

Our 2011 Holiday Gift Guide for the day is the TiVo Premiere Elite. What makes this TiVo so much more special than its predecessors? Well, for starters, this thing has four tuners, so it can record up to four different programs at once. You can watch any of the four, or view a fifth already-recorded program, so that's pretty nice. It's also got a 2 TB hard drive in it, which can hold up to 300 hours of HD programming. If you've got someone in your life who loves film and television, but hates those horrible UIs on the cable company DVR, this is the thing to get.
You can pick up a TiVo Elite for $494 on Amazon.
Read More

| TiVo Premiere Elite

© Gear Live Inc. – User-posted content, unless source is quoted, is licensed under a Creative Commons Public Domain License. Gear Live graphics, logos, designs, page headers, button icons, videos, articles, blogs, forums, scripts and other service names are the trademarks of Gear Live Inc.