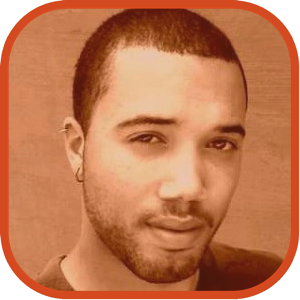 Posted by John Kilhefner Categories: Casual, Downloadable Content, Portable/Mobile, Retro, Sony,
Are you an Android user who is jealous of all those iPhone users' jailbroken ability to play classic PS1 games? If so, then ZodTTD and Yongch have provided a green-eye curing elixir in the form of PSX4Droid. The duo which has brought you game emulators for iPhone and Palm Pre have now managed to have their PSX4Droid emulator available to Android users in the Android App store for $5.99. This means that no jail breaking is needed in order to get your hands on classic games such as Final Fantasy 7, Ridge Racer, Crash Bandicoot, and more!
While paying $5.99 for an emulator that you can find online for free may seem silly, it is still a good deal for those who don't want to risk jail breaking their phone. And also for those who need something a bit more handheld in comparison to a netbook when gaming on the go.
Features for the Android emulator include:
Uses formats BIN,ISO,IMG,PBP,Z,ZNX, and Eboot (compressed too)
WiiMote controller works
Trackball d-pad
Memory card & save states
Virtual control overlays
Scaling modes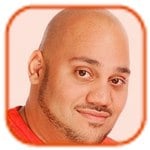 Posted by Andru Edwards Categories: Apple, Cell Phones, Handhelds, Wireless / WiFi,

Following this morning's iPhone 4 press conference, Apple has put up a page detailing the attenuation and signal loss of the antenna. They include videos of the iPhone 4, iPhone 3GS, BlackBerry Bold 9700, HTC Droid Eris, and Samsung Omnia II (basically, iOS, BlackBerry OS, Android, and Windows Mobile) all showing the same issue, and explain why it happens.
Don't forget, Apple is offering free cases to all iPhone 4 purchasers through September 30th, and if you've already bought one, they will even give you a refund.
Read More

| Apple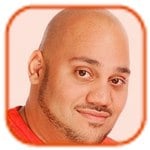 Posted by Andru Edwards Categories: Apple, Cell Phones, Displays, Handhelds,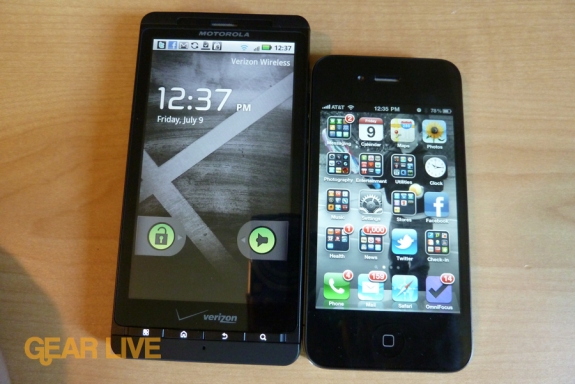 Here's an image of the Motorola Droid X next to the iPhone 4. We thought it was interesting because the Droid X has a monstrous 4.3-inch display, compared to the iPhone 4 and it's 3.5-inch screen. However, the smaller iPhone Retina Display actually packs more pixels in, despite its smaller size. The iPhone 4 display resolution is 960x640. Over on the Droid X side of things, it's 854x480. Sometimes size doesn't matter—it's what do you with the size you've got. That said, it's way easier to watch video content on the Droid X than it is the iPhone 4, just because the screen has so much more room.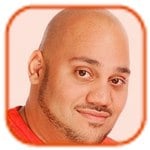 Posted by Andru Edwards Categories: Cell Phones, Features, Galleries, Handhelds,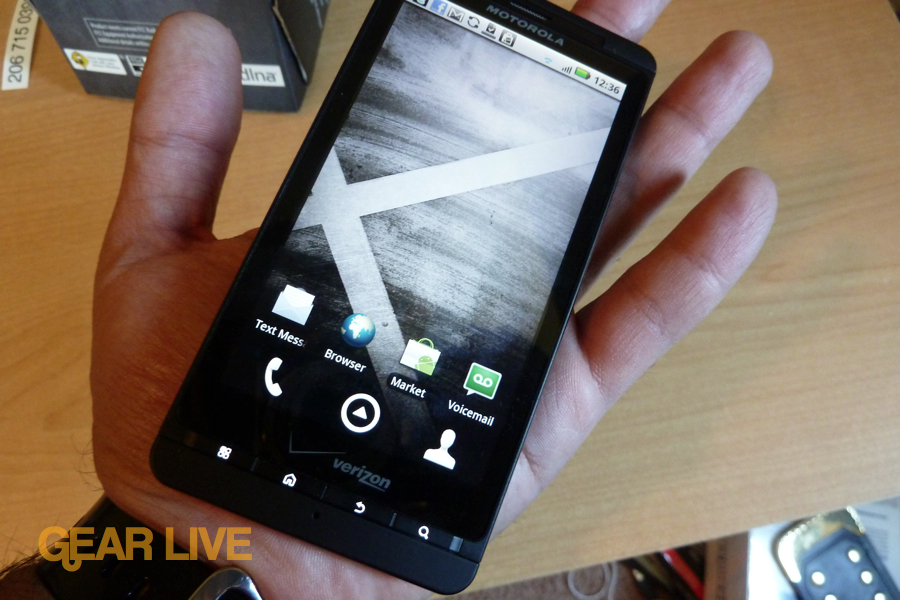 The Motorola Droid X gets released next week, and we were able to get our hands on the device a bit early to bring you some coverage. In case you're unfamiliar, the Droid X will be available on Verizon, and sports a 4.3-inch 480x854 display, 8 megapixel camera, and can record 720p HD. It also has the ability to act as a mobile 3G hotspot for up to 8 devices, and can connect to an external display using HDMI. Take a look at the images in our Motorola Droid X unboxing gallery, and look out for our review soon!
Gallery: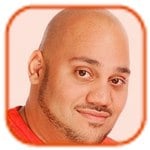 Posted by Andru Edwards Categories: Cameras, Cell Phones, Handhelds, Software, Wireless / WiFi,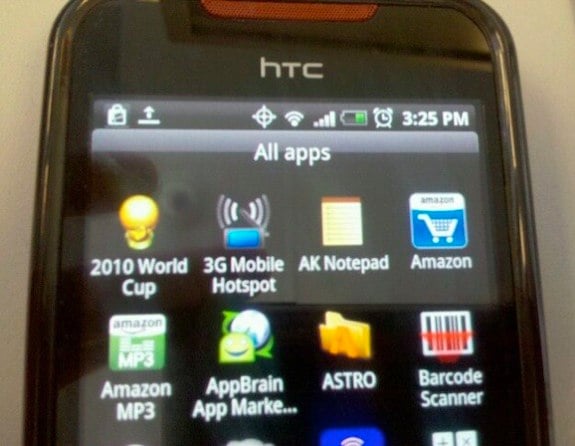 Looks like the HTC Droid Incredible is set to pick up a couple of oft-requested features by way of an over-the-air (OTA) software update. Droid Life is reporting that we can expect to see mobile hotspot functionality, 720p video recording, and even the addition of the red Droid eye bootup sequence (not that that one is a big deal.) No firm word on when the update will start being pushed to users, but we have an inquiry out to Verizon on that. Meantime, if you want a peek at the new HTC Incredible boot sequence, check the video after the break.
Click to continue reading Droid Incredible picking up mobile hotspot and 720p recording via OTA update?
Read More

| Droid Life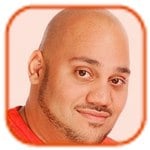 Posted by Andru Edwards Categories: Cell Phones, Corporate News, Handhelds,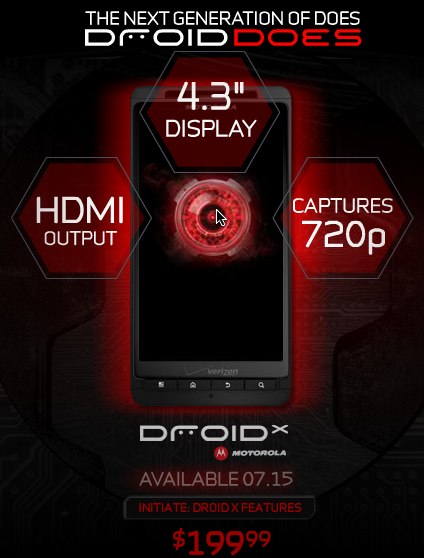 A few minutes ago Verizon and Motorola got together to announced the new Droid X Android smartphone, and we've got all the details for you. First and foremost, the Droid X will ship with Android 2.1 and a new customized UI. It boasts a 4.3-inch 854x480 display, 1GHz TI OMAP 3640 processor, 8 megapixel camera with dual LED flash, 720p video capture, and 8GB internal storage. It's also got a flash card port that supports up to 32GB of storage, and the phone does ship with a 16GB card. The Droid X can also act as a mobile hotspot, providing WiFi access to up to five other devices, multitouch keyboard (thank you!), DLNA support, and even an HDMI out.
We know you are wondering when Froyo (Android 2.2) will hit the phone, and Verizon says that will happen later this summer, alongside Flash 10.1 support. You'll be able to pick up the Droid X on July 15th from Verizon Wireless for $199.99 with two-year contract after rebate (rebate? really? still?) and if you wanna add the hotspot feature, that will be an extra $20 per month with a 2GB cap. Similar to how AT&T made all customers with upgrade dates through 2010 eligible for the iPhone 4 right away, Verizon is doing the same for the Droid X.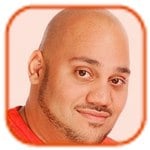 Posted by Andru Edwards Categories: Cell Phones, Handhelds, Rumors,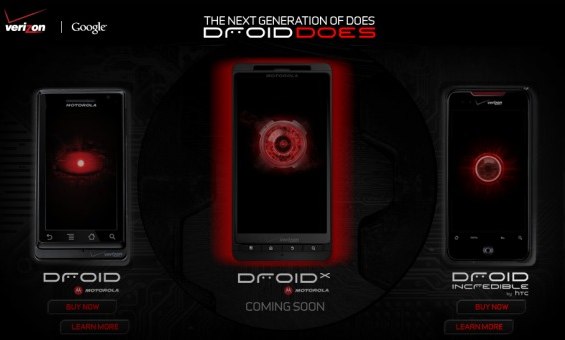 One day before the iPhone 4 arrives to take over the world, Verizon is set to reveal the Motorola Droid X in an official capacity. As you can see from the image above, they aren't exactly keeping it under wraps—hey, you gotta take all the buzz you can get when you launch one day before the iPhone 4, which has sold over 600,000 units already. So, we will get the full meal deal on June 23 as far as the Droid X goes, but in the meantime we do know that the display on this thing is 4.3-inches in screen size. Definitely very EVO 4G-ish with a display that size. Verizon is also touting the Droid X as having a 720p high definition display, which we are wondering if that's a mistake. Don't get us wrong, we'd love to see it, but earlier prototypes had 854x480 screens, and the EVO 4G itself has an 800x480 display. If we find out that the Droid X has a 1080x720 on June 23, we'll have to bow down to Motorola. This Droid X also has a built-in HDMI port, allowing you to display content on a big screen with the appropriate cable.
We will be keeping an eye out for more Droid X tidbits from now through the 23rd, when everything gets revealed.
UPDATE: Verizon just updated their Droid X teaser, and it now shows "702p Capture." In other words, it can record 720p HD video, but the screen isn't HD. So, that's that!
Read More

| Verizon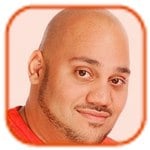 Posted by Andru Edwards Categories: Cell Phones, Features, Galleries, Handhelds,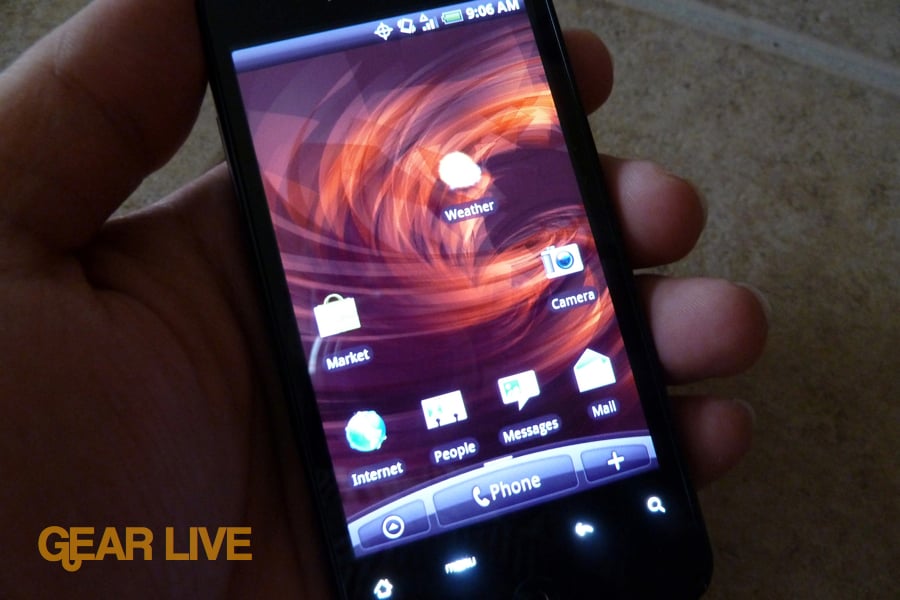 We recently mentioned that Google announced that the Nexus One wouldn't be hitting Verizon, and the reason behind the decision is that there is a better option in the Droid Incredible from HTC. We recently got our hands on a Droid Incredible, and we've been playing with it for a couple of days now, steadily forming our opinion of the device. While the full review isn't ready yet, we can comfortably say that we like the Incredible quite a bit more than the Nexus One. Look out for our review in a few days, but in the meantime, we've got a Droid Incredible gallery for you, giving you a look at the aesthetics of the device.
Gallery: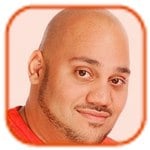 Posted by Andru Edwards Categories: Apple, Cell Phones, Features, Handhelds, Music, PC / Laptop, Software, Video Games, Videos,
2009 is just about over, and we are just in time with our annual top 10 list of the most-watched Gear Live video episodes. Over the past year, as expected, there was a bunch of Apple gear that made the list, but Microsoft gets the top two spots with our Xbox 360 dashboard tour, and the Zune HD hands-on preview. Also getting an honorable mention is the Motorola DROID and Elgato Turbo.264 transcoding device.
Oh, and if you wanna be sure to get our new video episodes as they come out in 2010, be sure to subscribe to us in iTunes, on YouTube, or in your RSS reader!
Click to continue reading Top 10 Gear Live Videos of 2009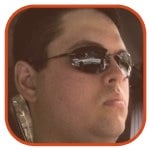 Posted by Dan Hughes Categories: Cell Phones, Google, Handhelds,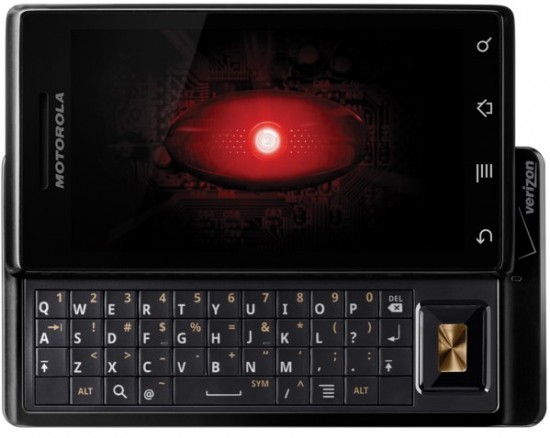 We recently reported an issue regarding the Motorola DROID and it's MMS problem, and it looks like we've tracked down the issue.
After some hefty research (read: lots of Googling and failed MMS messages,) we finally stumbled upon a post over on Howard Forums from a user who seemed to identify this issue. We have tested it successfully, both purposefully breaking and then fixing our ability to send MMS.
The culprit: parentheses around your contact's area code. If your contacts have parentheses around them when they are synced to the phone, the Droid faithfully preserves that. However, when the address is used for an MMS transmission (and ONLY MMS, for some reason), it glitches out and fails. [Ed. note: What an absolutely ridiculous bug!]
Here's how to fix the DROID MMS issue, if you are experiencing it:
Delete any open threads containing the user you want to MMS, including any text message threads. Otherwise, it will pull the address form the thread instead of using the new one.
Edit the contact, removing the phone number and retyping it in. Notice the Droid will type the hyphens in itself, but will not place parentheses. Make sure to do this on EACH form of data this may synchronize from (e.g. Corporate AND Google contacts, if this person is in both. Haven't figured out if parentheses coming from Facebook can cause a problem.)
Soft reset the phone.
Attempt the MMS.
This worked for us. Drop us a comment and let us know if it worked for you. There have been some reports of the problems reoccurring, and so we'd like to know your circumstances.
Personal note: Make sure you edit the information that syncs to your phone so it has no parentheses. I know I exported my contacts from Outlook, and imported them into Google, and Outlook puts parentheses by default, so that is why none of my contacts worked in the first place, but we COULD send to the guy at Verizon Wireless (because we typed in his number directly.) I'm wondering if somehow the parentheses data is somehow being synced back to the phone.
We've reported the situation to Verizon's Wireless Data Technical Support team, who thanked us for the information. (Direct quote: "Awesome."😉
© Gear Live Inc. – User-posted content, unless source is quoted, is licensed under a Creative Commons Public Domain License. Gear Live graphics, logos, designs, page headers, button icons, videos, articles, blogs, forums, scripts and other service names are the trademarks of Gear Live Inc.