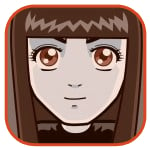 Posted by Sheila Franklin Categories: Cameras, Cell Phones, Music,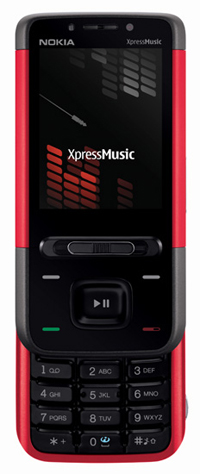 Nokia has unveiled its 5310 and 5610 XpressMusic phones. Both can hold up to 3,000 tunes with an optional 4GB microSD card. The XpressMusic 5310, which is a mere 9.9 mm thick and weighs less than 71 grams, features a 2-inch QVGA screen and offers up to 18 hours of musical play. It also features a 2 megapixel cam. The XpressMusic is expected in Q4 with an estimated MSRP of €225 ($307.00.)
The 5610 has an iconic Music Slider key, a 2.2-inch, 16 million megapixel display, and up to 22 hours of play. It features a 3.2 megapixel cam with auto-focus and dual LED flash and uses 3G Technology for speedy service. It will also be available in the fourth quarter for ~€300 ($409.00.)
The company also announced their new N81, N81 8GB, and N95 8GB in hopes that soon everyone will be "connected people."
Read More

| Nokia


Posted by Paul Hamilton Categories: Adventure, Puzzle, Retro, Virtual Console, Wii, Xbox 360, Xbox Live Arcade,
Following a light week, Microsoft returns this Wednesday to the two game new/old format, dropping Hexic 2 (800 Microsoft Points) and the Sega classic Ecco the Dolphin (400 Microsoft Points). Hexic 2 comes from famed Tetris creator Alexy Patjitnov and follows up the packed-in original XBLA title and adds new modes including same-screen or Live multiplayer; Ecco the Dolphin boasts enhanced graphics and sound plus a "Best Time" leaderboard.
These games join more than 75 others on the service which has been a huge success for Microsoft as detailed in a lecture by Marc Whitten this week at GameFest, where he discussed the company's plan for attracting the casual gamer to the XBox 360. Whitten stated that they've seen a 156% average financial return in the past year on XBLA titles, earning more than $30 million to date. Based on this success they expect revenue on XBox Live Arcade to double in the next fiscal year and predict that by the end of this year they will have reached 45 million downloads of over 100 available titles.
On Nintendo's similar download service, Virtual Console, they're dropping three new games this week including the original NES classic Metroid (500 Wii Points), plus the Sega dungeon crawler Shining in the Darkness (800 Wii Points) as well as the TurbGrafx-16 game Cratermaze (600 Wii Points). Nintendo is choosing now to push the original Metroid title onto the VC as a means of keeping their Metroid brand fresh in gamers' minds as they prepare to release the marquee Wii game Metroid Prime 3: Corruption in two weeks. As part of this effort, next week's VC title is expected to be the SNES sequel, Super Metroid.
Read More

| Gamasutra


Posted by Paul Hamilton Categories: First Person Shooters, PC, Release Dates, Xbox 360, Xbox Live Marketplace,
2K Games has announced that BioShock is gold and they also managed to sneak a demo of the game onto Xbox Live Marketplace. The 1.35 GB download has caused a flood of traffic, and some are reporting errors or stalls when trying to get their hands on a copy. If only PC gamers had such problems; 2K did confirm that they would be releasing a PC demo, but said only that it would be coming "later this month."
Early reviews for the game have been exceedingly positive and with the game only a little more than a week from release, this should help hold you over for the next eight days.
Read More

| Major Nelson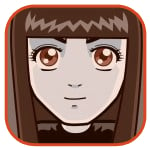 Posted by Sheila Franklin Categories: Apple, Handhelds, Hot Deals, Portable Audio / Video,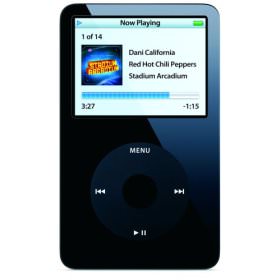 If you still have your eye on one of the larger iPods but cannot afford the lofty price, Audible is giving a $100.00 coupon for anyone who signs up with their Listener Gold or Platinum subscription service starting at $14.95 a month. You can use it to discount any AudibleReady gadget on their sister site Amazon. Included in the deal are selected PMPs, PDAs, GPS systems, and SmartPhones. Audible offers over 23,000 audiobooks, newspapers, magazines, radio, and original programs for download. The promotion is available until September 30.
Read More

| Gadget Madness


Posted by Chris Pereira Categories: Accessories, Hardware, Internet, Xbox 360, Xbox Live,
Owners of the Xbox 360's HD-DVD add-on will be the recipients of a new auto-update next time they try watching a movie while connected to Xbox Live. The new additions (tweaks, really) are minor, but the more improvements, the better. Those without access to Xbox Live will be able to download the update from Xbox.com later this week.
The list of improvements:
Added option for user to select from the following audio output formats via TOSLINK or HDMI: -Digital Stereo (2 channel PCM) -Dolby Digital 5.1 -DTS 5.1 -WMA Pro
Added "Dynamic Range Control" toggle for digital audio output
Improved HD DVD networking support
Improved HD DVD title compatibility
Improved performance with MPEG-4 AVC / H.264
1080p via HDMI is supported on the Xbox 360 Elite with HDCP compliant displays
Improved parental controls
Read More

| Major Nelson


Posted by Chris Pereira Categories: Accessories, Internet, Release Dates, Wireless, Xbox 360, Xbox Live, Xbox Live Arcade, Xbox Live Marketplace,
The long-awaited Spring Update is finally set for launch tomorrow (Wednesday), with the headline feature being all-new Xbox Live integration with MSN/Windows Live Messenger. This is the third such major dashboard update in the life of the Xbox 360, and contains a long list of new features – but it's ultimately the weakest of those three releases.
Being able to instant message while gaming, watching movies or doing whatever else on the 360 is certainly a nifty feature, but isn't going to be worth taking advantage of for the average user – at least not until the mini-QWERTY keyboard is released. USB keyboard support is being added, but unless you're sitting fairly close (or wireless keyboards are supported), you'll be stuck typing with the virtual keyboard. And from having sent hundreds over messages over Live, let me say that using that is nothing short of an exercise in patience.
In addition to the IMing capabilities included in the update, the following features have been added:
On-screen pop-ups that immediately display the name and gamerscore value of a just accomplished Achievement, allowing gamers to see their progress without leaving or pausing the game.
An even safer way to communicate through Xbox LIVE with enhanced family settings that enable different default settings for video chat and voice chat.
A new, standalone Xbox LIVE Marketplace blade houses all Xbox LIVE Marketplace content in one easy to navigate space.
Xbox LIVE Arcade enhancements that showcase what games friends are playing directly from the friends list. Boasting about high scores, comparing progress and checking out leaderboards are all easier now as well.
Faster access to free, trial version of Xbox LIVE Arcade games through an improved Auto Downloads feature.
The ability to fast-forward, pause and rewind video as it is being downloaded on Xbox LIVE Marketplace.
Owners can now set their consoles to turn off after downloading content from Xbox LIVE Marketplace to help save energy, and download speeds have been increased.
The Marketplace blade will certainly be useful, but what Microsoft is really trying to do is simply make it as easy as possible for you to hand over those Microsoft Points. But the new Achievement notification will be sure to go over well, especially with me, as I'm the type of person who always checks out what achievement I just unlocked - even if I'm in a multiplayer game.
For more details on the free download and a full list of features, check out this page on Xbox.com.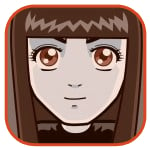 Posted by Sheila Franklin Categories: Apple, Corporate News, Home Entertainment, Internet,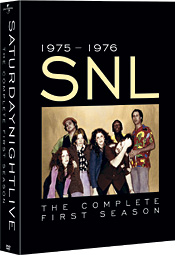 If you are a fan of Chevy Chase's Land Shark, Gilda Radner's Rosanne Rosanna-Dana, or want to relive the joys of owning a Bassomatic, then you will be pleased to know that "SNL: The Complete First Season" is now available at the iStore. All 24 episodes from 1975 have been included in their original 90 minute format. There is also access to monologues, musical performances and comedy bits out of sequence. The eight-DVD boxed set came out in December and is priced at $49.99 to $69.99, depending on where you shop. The download will set you back $44.99. It's always something, my little Rosanne Rosanna-Dana.
Read More

| Apple

Well, while Tekken: Dark Resurrection was initially promised "this month" by Namco Bandai, February has passed and there is still no sign of the brawler on the PlayStation Store. If IGN's latest release list is to believed, the game should be available on March 8th, another week out. With Namco Bandai promising basically a straight port of the arcade and Japanese PlayStation Network releases, it seems strange that the US version would see an unexpected delay. One can hope that extra functionality or optimization is being worked into the product, but that would seem to be doubtful at this point.
Update: Looks like IGN was wrong, according to reports, Tekken: Dark Resurrection should hit the PlayStation Network today at 5pm PST, only a mere day late.
Read More

| IGN

Tekken: Dark Resurrection for the Playstation 3 will officially be available to US customer this month, according to a report on 1up. Namco has not offered any pricing or an exact availability date, but the release time frame will put the game squarely against Sega's upcoming Virtua Fighter 5 release on February 20th. Of course, the Tekken: Dark Resurrection download will more than likely cost less than half of the retail Virtua Fighter release, which should Namco's sales. Namco also clarified that the release will not include online battles, but their statement leaves open the possibility that such a feature could be added in the future. North American availability has trailed the Japanese release by almost two months; online gamers have speculated that this might mean additional gameplay modes and content, however, at this time it looks like this is not the case.
Read More

| 1up

Tekken: Dark Resurrection for the Playstation 3 has been made available via download through Sony's Playstation Store in Japan. For 2,000 Yen ($16), gamers can get an HD updated port of Dark Resurrection for the PSP, including support for 1080P. Like the PSP release, it appears the download does not support direct online play, but will support ghost mode updates.
Read More

| Game Watch

© Gear Live Inc. – User-posted content, unless source is quoted, is licensed under a Creative Commons Public Domain License. Gear Live graphics, logos, designs, page headers, button icons, videos, articles, blogs, forums, scripts and other service names are the trademarks of Gear Live Inc.