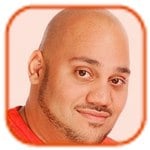 Posted by Andru Edwards Categories: Features, Podcasts, Video Games, Videocasts, Videos,
We test different amiibo costumes in Super Mario Maker! The game is set for release on September 11, 2015, but Nintendo sent us an early copy so that we could give you guys a sneak peek at what's coming. The amiibo we use in this episode include Link from The Legend of Zelda, Luigi, Yoshi, Bowser, Kirby, and Donkey Kong. Check out the custom look, animations, and sounds when using these amiibo figures with the Wii U Gamepad.
The Mario experience of your dreams has arrived and is bursting with creativity…including yours! Play a near-limitless number of intensely creative Super Mario levels from players around the world. It's easy enough to create your own levels with the Wii U GamePad controller that it may feel like you're simply sketching out your ideas on paper, but you can now bring enemies and objects into a playable course in ways you could only dream of before. What was impossible in traditional Mario games is now impossibly fun, so let your imagination run wild!
You can get Super Mario Maker now!
Don't forget to subscribe to Gear Live's YouTube channel--also, we are giving away awesome perks for our Patreon backers - thanks for your support!
Click to continue reading Bleeding Edge TV 540: Super Mario Maker Amiibo Test: Link, Yoshi, Luigi, Bowser, Kirby, Donkey Kong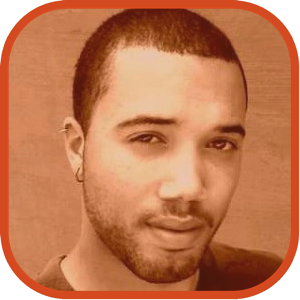 Posted by John Kilhefner Categories: Corporate News, Culture, Nintendo,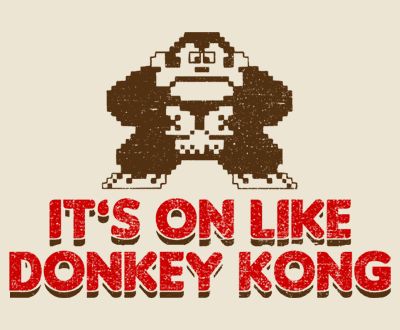 "It's on like Donkey Kong, beeyotch."
Sorry, Stifler, but not anymore. Not since Nintendo decided to make the phrase "it's on like Donkey Kong" a permanent staple of their company.
However, if Nintendo had decided to trademark this phrase a few years ago they would've been able to cash in on the phrase's popularity, but it's not quite at the height that it was around the time that the Stif-meister brought it to mainstream popularity in American Wedding.
This decision to now trademark the phrase comes on the heels of the announcement of Donkey Kong's return to the gaming world in the appropriately titled Donkey Kong Country Returns for the Wii.
Lets all have a moment of silence for "it's on like Donkey Kong". Perhaps a new saying will emerge? "It's on like Banjo Kazooie", just sayin'...

Posted by Lolita Beckwith Categories: Toys, Video Games,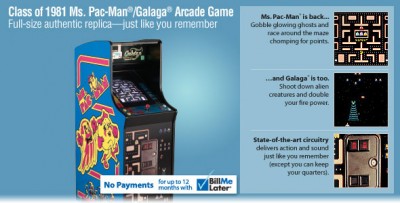 Wow…just the thought of owning one of these makes us drool uncontrollably. It's a full-sized, fully-playable Ms. Pac-Man/Galaga arcade game, a replica of the classic machines of the 80s. Same sounds, same gameplay…but no quarters required! But there is a catch: the $3000 price tag. Ouch! Sure you can play the same games on your Game Boy, Xbox, etc. for considerably less money, but it's really about the coolness factor—and infinite, nostalgic fun for you and your friends. Pac-Man and Donkey Kong, are also available.
Read More

| Brookstone


Posted by Paul Hamilton Categories: Virtual Console, Wii, Xbox 360, Xbox Live Arcade,
There are six new games to choose from this week on Xbox Live Arcade and Virtual Console, though none of them are original games (which you expect from VC but even XBLA is arcade ports this week). Plus, most of this week's games are relatively inexpensive with one exception.
Games this week include Bonk 3: Bonk's Big Adventure, Adventure Island, Landstalker: The Treasures of King Nole, Donkey Kong Jr. Math, Cyberball 2072 and Fatal Fury Special. Details for the releases are below.
Click to continue reading Xbox Live Arcade and Virtual Console Releases This Week
Read More

| Nintendo Press Release


Posted by Paul Hamilton Categories: Culture, Editorial, Retro,
Gamers of a certain age, if given half a chance, will gladly recount grand tales of smoky rooms, dimly lit by a few dozen cathode rays where the only sounds are the white noise of competing digitized soundtracks, crude speech sythesizers, blips and bells, pings and whistles and artificial arpeggios rolling down an electronic scale.
The misty sincerity of those gamers who cut their teeth on the quarter-munching cabinets of Space Invaders, Asteroids, Missile Command and Sinistar is almost enough to make one forget what a mess the modern arcade equivalent has become. The gargantuan interface machines with their elaborate weapon approximations and physical demands juxtapose over a likewise spectacular price per play resulting in a hollow shell of what the old guard knew so well. These are not arcades as exist in those guarded memories, they are interactive entertainment experiences: The kind of branded, marginalized speciality device that has been focus tested and trade-show marketed to get the premium floor space right out front in view of the mall concourse is showpiece here.
Even those arcade machines which can still accurately be described as video games compete for the higher-yield ticket-generating skill games (which ironically involve very little skill). Most of those who recall the days when 3D graphics referred to the vector lines of Tempest pass by these modern emporiums. Perhaps they shake their heads a little or make a disparaging comment. Kids these days. Get off my lawn. They don't enter; inside is only heartbreak.
Perhaps what hurts the most is that it is a heartbreak we chose. We have no one to blame but ourselves, for while the arcade as it was may be dead, ultimately it is us who killed it.
We wanted the more valuable entertainment experience. We asked for and then demanded a perfect replica of our arcade favorites that we could play at home from the comfort of our couches. We pressed for more arcade-quality graphics on our home consoles until our set top boxes had visuals that outpaced anything showcased on a standalone machine. We asked for, and received, greater narrative depth in our games and as a casualty for our insistence we killed the arcade—the very entity we now mourn.
Click to continue reading California Extreme Channels a Simpler Time
© Gear Live Inc. – User-posted content, unless source is quoted, is licensed under a Creative Commons Public Domain License. Gear Live graphics, logos, designs, page headers, button icons, videos, articles, blogs, forums, scripts and other service names are the trademarks of Gear Live Inc.