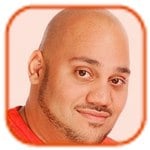 Posted by Andru Edwards Categories: Announcements, Internet, Videos
Please consider using the Facebook Share and Retweet buttons above to share this post with others
---
The Short Version:
If you donate to Haiti relief by SMS by texting "HAITI" to the number 90999, or by texting "YELE" to 501501, we will match your donation multiple times. Just leave a comment telling us how much you donated, and we will take care of the rest. We are currently matching donations 14 times.
---
Over the past couple of days, while trying to carry on with "business as usual," I've personally found it hard to focus on tech, gadgets, and all of the CES 2010 goodness that we have yet to bring you, as the world is focused on the disastrous aftermath of the earthquake in Haiti. We're sure you've seen the imagery, but if you haven't, or if you aren't quite sure, I encourage you to watch this AP report:


Gear Live & Friends Will Match Your Haiti SMS Donations!
We felt it was time to do our part to help, so with the support of a bunch of Gear Live friends, we are announcing that we will match SMS donations made by Gear Live readers and viewers. As many of you know, the Red Cross has made it super-simple to donate $10 to help out by simply texting the word HAITI to 90999. In fact, this has been so successful that it's already earned $11 million in just a few days. That is fantastic - but the damage to the country is far greater than that, and every little bit helps. So here's what we're gonna do:
Starting now, if you send an SMS donation to either the Red Cross (by texting the word HAITI to 90999) or to YELE (by texting the word YELE to 501501) Gear Live will match it, up to $500. In addition, we have a bunch of our friends joining in as well:
David Geller of Eyejot and WhatCounts will match up to $2500
Leslie Camacho, President of EllisLab (which makes the fantastic ExpressionEngine CMS) and Roger Rustad (wondering network guru) will personally match up to $600 $1200
Nate True of Tap Tap Revenge and iPhone hacking fame will match up to $500
Jeremy, Adam, and the team at Stage Two will match up to $500
Dave Taylor, the man behind AskDaveTaylor.com, will match up to $250
Don McAllister of Screencasts Online will match up to $250
Robert Scoble, the face behind Building43, will match up to $200
Local Gear Live fan Shauna Causey will match up to $100
Parnassus Ventures, the folks behind 140: The Twitter Conference, will match up to $100
Jason Neudecker, a Gear Live Twitter follower, will match up to $100
Hadley Stern and Apple Matters will match up to $100
Xavier Lanier and Notebooks.com will match up to $100
Amisha Gandhi-Lanier and Served Raw will match up to $100
Kevin Urie from Social Media Club Seattle will match up to $100
TechieDiva.com will match up to $50
Eric Siegfriend and DanceHop will match up to $50
In total, so far, that's
$4500
$5400
$5650
$6550
$6700 in pledged matching donations! For each donation you make, each entity above will match it, until their limit is reached. In other words, with our current
eight
eleven
twelve contributors, your $10 donation will actually be matched
six
nine
eleven
twelve
fifteen
seventeen times, resulting in a
$70
$100
$120
$130
$160
$180 payment. So, what do you need to do? This is the easy part. Just scroll down and leave us a comment letting us know that you made a donation, and whether it was a $5 or $10 contribution. If you do it multiple times, let us know that too. Even better, if you want to be on our list as a person or company that will match donations, let us know!
Now, what if you don't have any money to donate? We will make it easy. Just comment with a link to an article on from any of the following websites that you found interesting or helpful, and we will donate $10 on your behalf:
Gear Live, Notebooks.com, AskDaveTaylor.com, Gear Diary, Mobility Minded, Technologizer, WindowsPhoneThoughts, Served Raw, SlashGear, or GeekRoom.
I have to give a big thank you to my pal Xavier over at Notebooks.com. He came up with the idea and invited me to donate. I then asked a few friends, and never thought we'd get the support that we did, so we kicked off our own campaign. Together with Notebooks.com, we have
$10,500
$11,400
$11,650
$12,550
$12,700 in matching donations for your SMS contributions!


The time is now! Leave a comment after donating, tell your friends, forward this around, and share this on Facebook and Twitter using the buttons at the top of the article. Make us spend every penny of the matching funds that are available.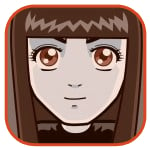 Posted by Sheila Franklin Categories: Internet, Misc. Tech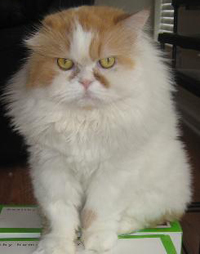 Romeo, a white and ginger cat, has its own Twitter following. In less than three months, he has managed to gather more than $5,000.00 in funds for animal rescue groups. Caroline Golon created the account for her 5 year-old Persian, who is himself a rescue cat. He had hearing issues and had to go through several surgeries, resulting in one limp ear. Still, we are glad to hear that Twitter can be used this way and that two national companies not only back him but contribute to the causes he purrs
tweets about.
Read More

| USA Today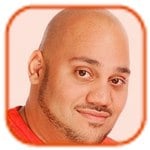 Posted by Andru Edwards Categories: Blogging, Business Tools, Features, Planning
Beth Kanter is a technology trainer for non-profit organizations. Online, she blogs at Beth's Blog. She experiments with all types of social media tools. Things like Facebook, FriendFeed, Flickr, Qik, etc.
Today Beth is going to talk about how she has raised money to support disadvantaged children in Cambodia.
Make it Personal - When you talk about your cause, you make it very personal. Beth has adopted two children from Cambodia. However, there are kids in Cambodia who don't have adoptive parents, and some are even considered the head of their household, due to not having parents.
Stories - Tell stories about the kids and the impact that the foundation she was working with was having on the children. Also share stories about what she learned doing the work, as it was unfolding.
Three Rs of Network Weaving- Relationship building, Rewards, and Reciprocity. Putting that into action, Beth told stories about the t-shirts that she was able to get as part of her fundraising efforts. She blogged about the issues, and she continued interweaving those relationships that she was building.
Fun, Humor, Easy, Passion
- Beth's birthday was during the campaign, and she used Facebook to ask her friends to donate $10 to the cause. She also made a series of videos with her kids to attempt to solicit her network. That got others to solicit their networks.
In the middle of the campaign, Beth just continued blogging and sharing about the campaign using the different networks and tools at her disposal. She tried to focus on people that had larger networks, counting on the compounding effect.
Beth than put out a challenge - can we get 250 people to donate $10 to send someone to college? I have sent the link out to my Twitter network, and I am putting it here now. If you have $10 (or $5, or even $1) to help someone less fortunate than you, please go here: Beth Kanter's call to action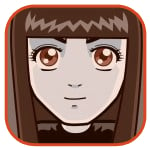 Posted by Sheila Franklin Categories: Internet, Misc. Tech

Want to do more than just throw away your old stuff now that you have better gadgets amassed from the holidays? Started in 2003, the Freecycle Network is filled with freebies. It claims to save more than 300 million tons of trash every day by recycling. There are now more than 4 million members from 4,100 cities, so if you haven't been there lately, visit it again.
The site also features volunteer moderators who make sure the swaps are legal and G-rated. Founder Deron Beal is proud that Freecycle helped a Hurricane Katrina victim refurnish his home and features such acts of kindness as the man who assembles bike parts then gives them away. Think of it as a kinder, more generous craig's list.
Read More

| Freecycle Network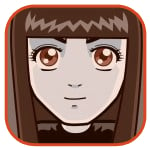 Posted by Sheila Franklin Categories: Internet, Misc. Tech, PC / Laptop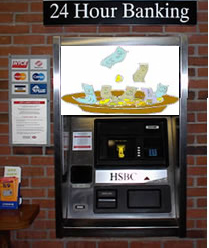 Cincinnati's Roman Catholic Archdiocese has decided that its 230 parishes and 110 schools in 19 counties should be afforded the pleasure of making its weekly donation via computer. They believe that this may help since fewer people carry cash these days. Of course, the collection basket will still be available, so perhaps they can come up with tokens for it that say, "I gave online."
The idea isn't particularly a new one as other houses of worship, including some in Georgia and California, have begun to place ATMs inside their doors on the off chance that the faithful forgot their checkbooks.
Read More

| CNN

© Gear Live Inc. – User-posted content, unless source is quoted, is licensed under a Creative Commons Public Domain License. Gear Live graphics, logos, designs, page headers, button icons, videos, articles, blogs, forums, scripts and other service names are the trademarks of Gear Live Inc.