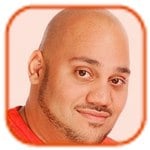 Posted by Andru Edwards Categories: Music, Charity, Kind Acts,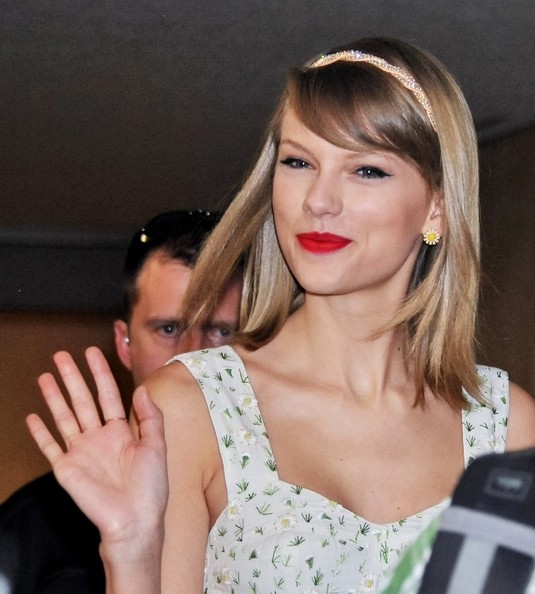 Taylor Swift has donated $50,000 to a children's hospital in Philadelphia.
The 24-year-old singer has given the large sum of money to The Children's Hospital in Pennsylvania to help fund a music program for youngsters suffering from cancer. The specialized scheme promises to lift the spirits of young sick patients by allowing them to create and produce their own music during their treatment.
"Taylor Swift's gift will help lift the spirits of many patients during a difficult time. Taylor Swift's music is an inspiration to so many of our teen patients," said the CEO of the medical center, Steven M. Altschuler.
Lamia Barakat, director of the Psychosocial Services Program at the cancer center, added, "We can think of no better way to use her gift than to grow our Adolescent and Young Adult initiative designed to support the emotional well-being of our teens with cancer."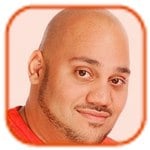 Posted by Andru Edwards Categories: Movies, Television, Charity, Kind Acts,
Charlie Sheen has donated $50,000 to charity.
The Anger Management star, who is reportedly worth $125 million, gave the money to My Friend's Place, which works with young homeless people in Hollywood. The organization's executive director, Heather Carmichael, sent the 48-year-old actor a thank-you note, obtained by gossip website TMZ.com, that reads, "On behalf of the homeless youth My Friend's Place (MFP) serves, thank you for your generous gift of $50,000. Your support helps us provide life-changing services that nourish the body, inspire the mind and equip for a brighter future. Together we are able to care deeply for each of the 1,700 who walk through our doors by supporting their journey of homeless and into stability and well-being."
Charlie has donated a lot of money to various organizations this year. Last month, he gave $25,000 to the Philippines aid charity, PREDA Foundation.
Click to continue reading Charlie Sheen Donates $50,000 to Charity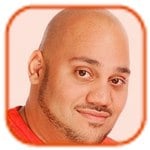 Posted by Andru Edwards Categories: Movies, Television, Charity, Kind Acts,
Charlie Sheen has donated $25,000 to a Philippines aid charity.
The Anger Management actor has reportedly given the money to the PREDA Foundation, an organization working to help those affected by the typhoon in the country. According to website TMZ, Charlie's donation will be used to provide food for shelters set up for those who lost their homes in the natural disaster, as well as to locate missing children.
The generous act comes after the former Two and a Half Men star donated $10,000 to another good cause earlier this month. After Casey Jones, a crew member on Anger Management, put up a poster asking for donations for The Walk To End Epilepsy, the actor instantly wrote out a check to help the fight against the disease, which Casey's grandson Dylan was diagnosed with when he was three years old.
Click to continue reading Charlie Sheen Donates $25,000 to Philippines Aid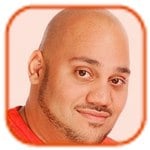 Posted by Andru Edwards Categories: Movies, Television, Kind Acts, Features,
Charlie Sheen donated $10,000 to a teenager for a therapy dog.
The Anger Management actor was moved by the plight of Teagan Marti, 15, who suffered brain, spine, pelvis and internal injuries in July 2010 when she plummeted 100 feet from a Wisconsin amusement park ride and chipped in to pay for the dog who will turn on lights, pick up objects and be her constant companion.
After a friend of the family contacted Charlie through his godfather, Charlie said, "I like to pay it forward. People come into your orbit for a reason. You don't always know what that is ahead of time, but if I ignore these requests then I don't have any opportunity to see where these things lead us, or lead me."
However, he does want some input on the Golden Retriever's name, and joked, "I think they should name the dog Charlie."
Click to continue reading Charlie Sheen Donates $10K to Injured Teenager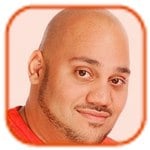 Posted by Andru Edwards Categories: Movies, Music, Television, Kind Acts, Obituaries,
Charlie Sheen is paying for the funeral of the paparazzi photographer who died while following Justin Bieber's car.
The Anger Management star has paid a generous $12,000 towards 29-year-old Chris Guerra's burial costs after hearing through a photographer pal that his family was trying to raise funds for the service, due to be held on Friday.
"A tragic incident like this erases the line between the photographer and the subject. It's an unforgiving moment that begs us all to be human and work as one to prevent this in the future. As parents, we are all not supposed to bury our children. My deepest condolences to the families involved," the 47-year-old actor told TMZ.
The kind-hearted star was shocked by the news that Chris was struck by a car on New Year's Day while crossing a busy road in Los Angeles after trying to capture a shot of Canadian singer Justin's white Ferrari. Justin was not in the vehicle at the time, having lent it to two friends.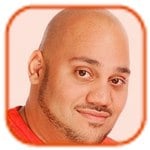 Posted by Andru Edwards Categories: Movies, Weddings, Charity,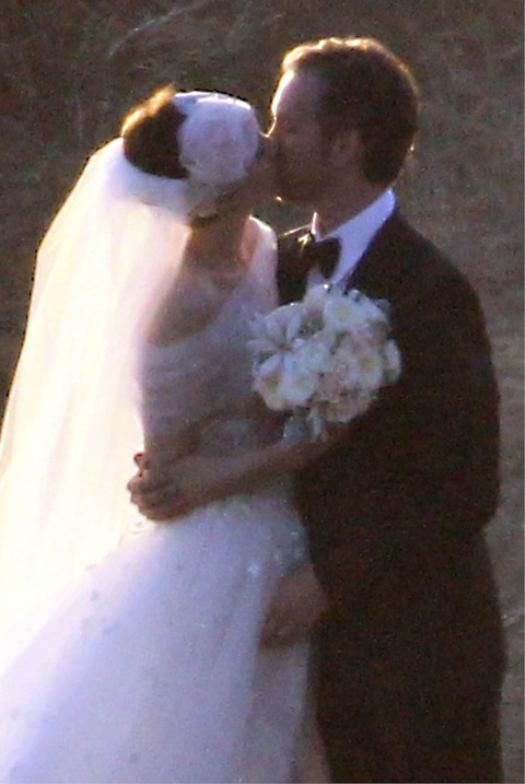 Anne Hathaway is giving the money made from her wedding photos to charity.
The newlywed actress - who wed long-term boyfriend Adam Shulman in Big Sur, California on September 30 - is donating a portion of the proceeds made from her wedding pictures to non-profits advocating for same sex marriage, according to FreedomToMarry.org.
The 29-year-old is said to be donating the rest of the profits to a number of other charities including the American Cancer Society, St. Jude Children's Research and The Girl Effect.
The Les Miserables star, who received an award from the Human Rights Campaign in 2008, worked directly with Freedom to Marry's National Engagement Party, helping to raise $500,000 for the "Win More States Fund."
She previously opened up about growing up with a gay brother: "In my household, being gay was, and is, no big deal. When my brother came out, we hugged him, said we loved him, and that was that."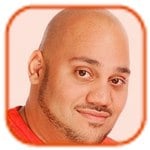 Posted by Andru Edwards Categories: Movies,
Morgan Freeman has donated $1 million to Barack Obama's re-election campaign.
The Dark Knight Rises actor joins the likes of Bill Maher and DreamWorks Animation CEO Jeffery Katzenberg in delivering millions of dollars to the operation, and Morgan has praised the Democrat president's history of working on "tolerance."
"He ended combat operations in Iraq, put in place sensible reforms of Wall Street, saved the auto industry and protected the health care of every American. He has led our nation to be more tolerant and placed impressive, accomplished women on the Supreme Court. In return, he is the target of hundreds of millions of dollars from right-wing sources. I am proud to lend my voice - and support - to those who defend him. Priorities USA Action is doing a great job of protecting the values I believe in. I am happy to help them and I hope others will join me."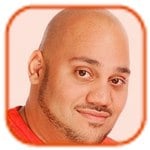 Posted by Andru Edwards Categories: Artist News, Industry News, Release Dates, Upcoming Releases, Rock,
Eddie Van Halen has donated 75 of his guitars to charity. The "Jump" rocker - whose band is poised to make a comeback with original singer David Lee Roth - has given the instruments to Los Angeles area schools through charity Mr. Holland's Opus Foundation, which will distribute them to music departments for use by pupils.
"Music is the universal language. It has the ability to transcend and convey every human emotion that exists without saying a word. Music kept me off the streets and out of trouble and gave me something that was mine that no one could take away from me. If I can help a kid discover a liking, or even a passion for music in their life, then that's a wonderful thing. Music has provided a good life for me and hopefully it can help make life better for others with this donation," Eddie said.
Van Halen have are set to release their A Different Kind of Truth album on February 7, their first album with David since 1984. The group performed their first show with David back in the group in New York last week and the first single from the album, "Tattoo," was released on Monday.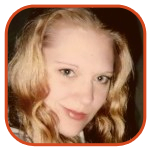 Posted by K.C. Morgan Categories: Cable, Video,
The first Salvation Army kettle fundraiser was conducted way back in 1891, providing Christmas meals to thousands who otherwise would have had little to enjoy. Today, the bell-ringers are visible on street corners from New York City to Hawaii.
Many of us throw in loose change, a dollar bill or two, on our way into the grocery or department store. But one person made a surprising anonymous donation that has captured national media attention … and helped proved to millions that the Christmas spirit is, indeed, alive and well. CNN covered the story in the video clip above.
Click to continue reading Mystery Donation Brings Christmas Cheer to Salvation Army … and Many More
Read More

| CNN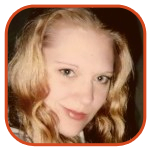 Posted by K.C. Morgan Categories: Comedy, Specials, Cable, Video,
Stars like Tom Hanks, Betty White, David Spade, Maya Rudolph, Cedric the Entertainer, George Clooney, Jason Alexander, Zack Galifianakis, Drew Carey and the Geico gecko (to name just a few) crowded onto a single set to answer phones for Comedy Central's Night of Too Many Stars: An Overbooked Benefit for Autism Education -- and they were just the in-between act. The cable network outdid itself on Thursday night, interspersing live phone segments with the pre-recorded, gala event held weeks ago in New York City.

Highlights from the pre-recorded theater event include the tuneful moment that reunited event host Jon Stewart with former Daily Show contributors Stephen Colbert and Steven Carrell. The latter two delivered a rousing song written for 2008 about Captain Sullenberger. The "Chocolate Rain" YouTube sensation made an appearance, and the song was so good even Jon Stewart was compelled to join in mid-chorus.
Click to continue reading Comedy Central's Night of Too Many Laughs
Read More

| Comedy Central

© Gear Live Inc. – User-posted content, unless source is quoted, is licensed under a Creative Commons Public Domain License. Gear Live graphics, logos, designs, page headers, button icons, videos, articles, blogs, forums, scripts and other service names are the trademarks of Gear Live Inc.