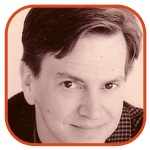 Posted by Tom Mason Categories: Editorials, Independent
I have an ugly confession to make. My favorite Dennis the Menace comics aren't the individual panels from the newspapers. They're the stories that appeared in Fawcett's Dennis the Menace comic books, and they weren't done by Dennis' creator Hank Ketcham. Oh, sure, his work on the newspaper comic is great, but I like the comic books better. It was only later that I found out these favorites of mine were done by writer Fred Toole and artist Al Wiseman.
Back in 1964, a company named Allied Publications put out an oversized, saddle-stitched magazine with the very unwieldy title These Top Cartoonists Tell How They Create America's Favorite Comics. It featured an introduction by Beetle Bailey's Mort Walker and was compiled by Allen Willette.
39 cartoonists were profiled, one per page, and it appears that the cartoonists themselves were responsible for their own write-up. This is the one Fred Toole wrote about Ketcham and Dennis. Toole is identified as being "in charge of Public Relations for Hank Ketcham."
Writes Fred:
"Henry King Ketcham was born in Seattle, Washington, March 14, 1920. His interest in drawing goes back to the time he was seven years old and used to watch a family friend make cartoon doodles. Hank proceeded to make cartoons himself all during his school years. After a year at the University of Washington, where he was an art major, Hank went to Hollywood to work as an animator in the Walt Lantz studios. Later, at the Walt Disney studios, he worked on several major Disney productions.
Click to continue reading Fred Toole: Dennis The Menace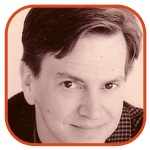 Posted by Tom Mason Categories: Editorials
A lot has happened internetally while I took my afternoon nap, and there's good stuff from old-school fan favorite Catwoman Julie Newmar, Tom Richmond talking about caricatures and Jesse Santos' Doctor Spektor. Dig in:
Catwoman: No getting around it, to men of a certain age, Julie Newmar was the Blake Lively of her day. Now she'd like you to talk dirty to her. She's putting together a book of confessions from men proudly unashamed to admit that she created a stirring in their Batman underpants when everybody was much younger. Says Newmar to the Globe and Mail: "Suddenly, walking straight to me was the grandfather, his voice and eye seductively nailed to me. 'Miss Newmar. You were my first turn-on.' For the father, it would be improper, and the boy hadn't reached the age where it was of interest to him." No doubt Diana Rigg, Yvonne Craig, Joey Heatherton and Nancy Sinatra have similar stories. Although you probably stood a chance with Heatherton. The interview is a lot of fun, and Newmar is looking for stories just like yours. There's an email address at the link for you to participate.
Click to continue reading Weekend Reading: Julie Newmar, Doctor Spektor and Popeye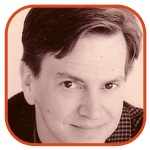 Posted by Tom Mason Categories: Editorials
Happy holidays! Gravy is the Giant-Size X-Men #1 of my family and I'm so stuffed that my stuffed fingers keep hitting double keys. So I'll celebrate with a shortened post for the holiday season.
First off, over at The Comics Reporter, Tom Spurgeon has the Ultimate Black Friday Holiday Shopping Guide to nothing but good stuff - sound recommendations for you, your friends and even your family. Highly recommended, if only to open discussions.
Virginia Comic Con: Scoop over at Diamond Galleries has some nice photos of the recent Virginia Comic Con up. Michael Golden, John Gallagher, Chris Claremont, Larry Hama, Louis Small, Chuck Dixon, Steve Conley, Alex Saviuk, and Billy Tucci were among those present who got their picture taken.
Skin: Over at the Forbidden Planet blog, Joe revisits an old favorite, Skin by Brendan McCarthy, Peter Milligan and Carol Swain.
Spider-Man: You know what I really want for Christmas this year? A Spider-Man action figure dressed like Chris Claremont circa 1981.
Click to continue reading Weekend Reading: Spider-Man, Skin and The Princess And The Frog
I'll get this out of the way early: I don't like Mickey Mouse as a character. I find him the most irritating one in the Disney cartoon universe and his high-pitched voice makes him the Jennifer Tilly of animation for me. So I was all poised to not like the new Boom! Kids comic with him as the star.
Naturally, I'm wrong, again. Mickey Mouse and Friends #296 kicks off Boom!'s launch of the title with a tale by Stefano Ambrosio (translated by Saida Temafonte) and artists Lorenzo Pastrovicchio, Roberto Santillo and Marco Giglione that ties in with Sorcerer's Apprentice continuity (from Fantasia). Mickey's still the apprentice to the sorcerer Nereus and still not doing a good job, magically speaking. When Nereus leaves for an emergency, Mickey is tricked out of the drought-suffering village's magic crystal by Peg-Leg Pete.
Before Nereus returns and realizes what a dope his apprentice is, Mickey has to join a sorcerer's team in the far-off city of Grand Haven and enter a tournament to try to win the crystal back. Fortunately, he's found Goofy, a sorcerer who really wants to be an alchemist and herbalist, and Donald Duck, a sorcerer with a pet dragon. Together, the three form their own sorcerer's team and set out to defeat Pete, who's determined to stop them (and he's got Disney's classic Beagle Boys on his side).
Click to continue reading BOOM! Mickey Mouse and Friends #296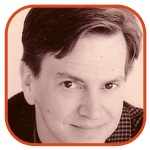 Posted by Tom Mason Categories: Editorials, DC Comics, Marvel Comics
It's Thanksgiving, at least here in the US. For those of you outside the 50 states, just know that we are currently gorging on the kinds of food we don't normally eat at any other time of the year, getting together with family and friends (some of us might be watching football), and reflecting on things we are thankful for. And yeah, it's usually about friends, family, and good health, but I'm also thankful for comic book stuff too.
Here are five things I'm thankful for, as relates to comic books. Of course, this is just my list. Your mileage may vary..
(1) Comic Book Stores. Seriously, what a great idea. You can argue over smart retailers vs. the other kind, but how great is it to actually have an LCS? I like going to every one I've been to; the ones where they know me by name or greet me as I come in, and the ones where the clerk acts like I've ruined his plans for the day just by opening the door. I've even waded through a pile of Wizards of the Coast players just to grab my comics. I don't mind. The idea that there's a place where I can go and get comics is amazing to me. Until you've lived in a place that has no convenient comic book store, I think it's hard to realize what a luxury one truly is. And to any retailer who's managed to survive this long, my imaginary hat's off to you!
(2) Marvel and DC. Okay, sure we all have our share of Big Two Disappointments we can point to and their weird reliance on crossovers and events that no one believes in, but overall, it's great to have them around. They are responsible for the Direct Market and for keeping it alive. It'll be interesting to see what happens as everything goes digital (and more people read online comics instead of superhero comics) and the generations of print collectors die off, but for now, I'd hate to see the industry that had only Marvel without DC or vice-versa. Besides, I have friends at both companies and don't want to see anybody unemployed.
Click to continue reading Happy Thanksgiving: Superman, Retailers, Marvel, DC, and Jack Kirby
I was happy to see that Boom! Kids has an Uncle Scrooge title in their Disney line-up as a companion to their Donald Duck title. The Ducks are my favorite Disney characters, partly because of the way they look (c'mon, they're ducks!) and partly because they're the ones that are most likely to take off on some wild adventure.
In "Uncle Scrooge And The Ghostly Carriage," writer Per-Erik Hedman (and translator Stefania Bronzoni) and artist Wanda Taggino have Uncle Scrooge gathering up his usual crew - Donald Duck, Huey, Dewey and Louie - and his lucky dime. They're off to Germany to check out "another moneymaking venture," a castle Scrooge bought "for a steal." As luck would have it, the castle is haunted and Scrooge's recurring nemesis, Magica De Spell, sees this as an opportunity to grab that dime. What follows is a ghostly, madcap, door-slamming style French farce of trap doors, hidden staircases, secret bookcase doors, and a ghost.
Taggino draws in the classic Carl Barks/Don Rosa style and infuses the pages with great energy. Hedman's script is fast-paced and he wraps the whole thing up in 16 pages. The same team has a second story in the issue, "Salt And Gold." Continuity-wise, it picks up where the previous story ends - Magica is still after the ducks who are now joined by Gyro Gearloose for an adventure in alchemy, a subject near and dear to Scrooge's greedy heart. It's a cliffhanger, to be continued next issue.
There's a cover variant for this issue with a Don Rosa cover. I don't have that one, but if you're a collector, I'm sure you'll want it.
[Artwork: a panel from Uncle Scrooge #384, ©Disney]
I've always liked the Disney comics, whether they were published by Gold Key, or Gemstone or Gladstone or Gearloose or whomever. I always thought they were fun comics for kids. I love what Carl Barks did, and the same with Don Rosa. I also like the ones that aren't by them. I even like the sillier ones like Moby Duck. I liked all the expensive hardcover and trade collections too, but I always wanted to see the comics targeted more towards kids because I think they can help grow a new generation of comic readers.
So I was glad when Boom! picked up the license for their Boom! Kids line of comics (which already includes The Muppets and the Pixar titles). They're putting them out on a regular schedule, picking up with the old numbering and pricing them at a good $2.99 – aiming them squarely at the kid market. It's a good, smart play on their part.
Click to continue reading BOOM! Donald Duck And Friends #347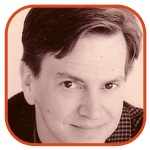 Posted by Tom Mason Categories: Editorials, DC Comics, Marvel Comics
Lots of good stuff going on as we slide into the weekend. We've got Iron Man, Archie Comics, Douglas Adams' Monty Python connection, Chip and Dale and tons more.
Let's start with my pal Bob Greenberger, the noted comic book writer, novelist, tie-in writer, and a guy who actually knows how to make a physical comic book/graphic novel (all that production/printing/binding/press run/distribution stuff). He has a new book out. Iron Man: Femme Fatales has just been published by Del Rey and it should keep fans happy post-Iron Man I movie and pre-Iron Man II movie. Bob happily blogs about it at his website where he reposts this nice review. I haven't read the book yet, but I snapped up a copy off the rack at Wal-Mart to feed a little royalty money Bob's way. I also reshelved the remaining copies to give Bob a better display. That's how I roll, people.
Harry Lucey: The animator John Kricfalusi has a nice gallery of great Lucey covers from assorted Archie titles at his blog. The covers are absolutely stunning in their simplicity. There's a "Get Off My Lawn!" part of my brain that wishes the books still looked like this.
Geek Chic Daily: Nikki Finke has a few details about the Hollywood playas lining up behind Gareb Shamus' new online presence.
George Tuska: Marvel and DC artist George Tuska, so prominent in the comics of the 1960s, 1970s and 1980s has passed away at 93. Mark Evanier has a nice look at Tuska's career. Here's a real nice original art page by Tuska—no superheroes, just guns, gangsters, street scenes and a hot girl in a bikini. He was from the generation of comic artists who all knew how to draw people, horses, cars, the folds of clothing, and characters in hats who could still make a guy in an iron suit seem believable.
Click to continue reading Weekend Reading: Iron Man, Geek Chic, Chip and Dale and I Love Lucey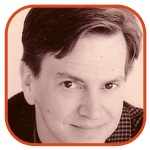 Posted by Tom Mason Categories: Editorials, Marvel Comics

Fanboys of a certain age will always remember where they were on Monday August 31, 2009, the day the vast Disney empire, home of Mickey Mouse, Donald Duck and Quentin Tarantino, announced it was buying Marvel Comics, the home of Iron Man, X-Men, Spider-Man and all the rest, at a price of $4 billion.
For now, both sides are saying all the correct, corporate, and SEC-friendly things designed to placate worriers and fretters from Wall Street to Melrose Avenue. If you'd like to know what the future holds, though, here are the Top 20 Signs That Your Comic Book Company Has Been Bought By Disney:
Click to continue reading Disney Buys Marvel Comics: Top 20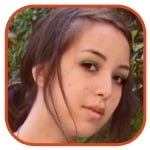 Posted by Robin Paulson Categories:
As if Disney didn't own much of our childhood already, the media conglomerate has now spent an estimated $4 billion to acquire Marvel Entertainment, marking the deal as its largest since attaining Pixar in 2006.
Of the whopping $4 billion the company shelled out to obtain the comic book powerhouse, Chief Financial Officer Tom Staggs points out that any great venture is worth the price tag: "You can't expect to pay a bargain price for premium assets. Marvel is worth more inside Disney than outside Disney."
Click to continue reading Disney Buys Marvel for $4 Billion
Read More

| CNN

© Gear Live Inc. – User-posted content, unless source is quoted, is licensed under a Creative Commons Public Domain License. Gear Live graphics, logos, designs, page headers, button icons, videos, articles, blogs, forums, scripts and other service names are the trademarks of Gear Live Inc.