Marvel Studios is at it again. This is at least their third job listing in two weeks. Either people are leaving – which seems doubtful – or they're growing, which given the number of movie and TV projects they have in development and production seems the more likely explanation.
Marvel Studios, the entertainment entity of Marvel Comics and part of the overall Disney Empire is looking for a Senior Accountant for their Manhattan Beach, CA office.
The successful employee will be "focusing on the corporate side of the business (as opposed to our one accountant who is dedicated to supporting productions) based in LA supporting NY based accounting efforts and LA based tracking and analytical efforts." Whew!
Click to continue reading Comic Book Jobs: Who's Hiring? Marvel And Electronic Arts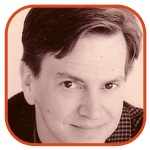 Posted by Tom Mason Categories: Editorials, Movies, Marvel Comics
Marvel Studios out here on the West Coast must be the happening spot for new hires. This is the second job listing in a week or so, and I originally missed this one because it's listed through Marvel Comics' parent company, Disney.
Marvel Studios is looking for a VP in Communication and Distribution in Animation in Manhattan Beach, CA.
You'll report to the Executive VP, Head of TV, so big props to you, Mr. Powerful. You'll be working on the "development of objectives and strategic priorities for Marvel Animation and its individual programs in each market around the world."
This sounds like it's definitely a suit-and-tie, travel, Bluetooth and buzzword kind of job, so you'll need not only the experience but the slanguage to back it up. You might even get a nice iPad out of the deal. And if any of you do get the job, let's talk, because I need a new executive friend in animation.
At the other end of the world, though still part of the vast Disney empire, is Disney Worldwide Publishing which is looking for a "Global Editor."
Click to continue reading Comic Book Jobs: Who's Hiring? Marvel and Disney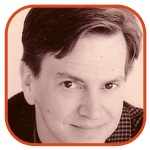 Posted by Tom Mason Categories: Editorials
I've always wanted to live and work in London, but I'm stuck stateside for the time being. You might not be, and if that's the case, Egmont UK could have a job with your name on it. It's not a comics-specific job, but Egmont UK is part of the giant Egmont empire and they do publish a lot of comic book material – like the Disney comics that Boom! Kids is currently publishing - so this could be an in for you and a chance to burrow into the organization.
So if you "know your Bieber from your Beaker and your Selena from your SpongeBob" and "have a passion for children's publishing and enjoy communicating with kids," then Egmont's Go Girl magazine is looking for you. They need a Writer/Sub-Editor to join their team and be a, wait for it, team player.
You'll need at least a year's experience in magazine publishing or a similar area, and writing for websites would give you a leg up on the competition. All applicants will need to take a written test, so you'll need to study up.
The application is at the Egmont website. Hurry, though, because this offer closes on July 29th.
[Artwork: cover to a recent issue of Go Girl]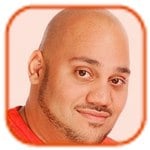 Posted by Andru Edwards Categories: Acquisitions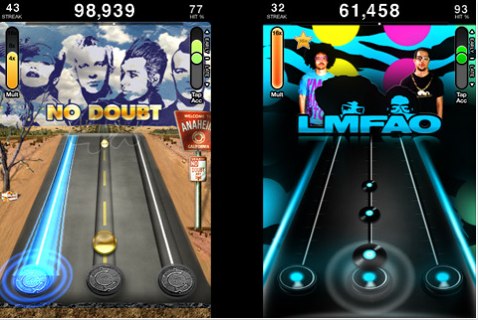 Tapulous, the iPhone add development company that built it's name on the back of Tap Tap Revenge, has been purchased by Disney. Tapulous set up shop in 2008, and purchased the rights to Tap Tap Revenge from creator Nate True. They ventured into some other areas, releasing two Twitter clients (Twinkle and Tweetsville) that never really took off, photo sharing app Fortune Cookies, and info exchange app FriendBook, that they quickly pulled due to security concerns (it's back now.) From there, they forged full steam ahead with multiple variants of Tap Tap Revenge, with two sequels, a bunch of downloadable song packs, and tons of artist-exclusive versions. Riddim Ribbon came later, which was just another rhythm-based music title with different play mechanics. Thing is, Tap Tap Revenge has consistently been a top-seller in the App Store, and Disney must have realized the potential of the brand. Tapulous will likely become a part of Disney Interactive.
Since Nate True is a personal friend of ours, and we knew Tap Tap Revenge would be a huge hit way before Taplulous even knew it existed, we wanna throw out a big congrats to him. Nice work!
Read More

| Mashable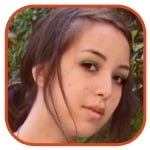 Posted by Robin Paulson Categories: Interviews, Television, Marvel Comics
With Disney's dominant force among television airwaves (Disney Channel, ABC, ABC Family), it's no wonder that one of the first moves the company does with its newly acquired Marvel characters is get them on the small screen.
Earlier today, Marvel Entertainment announced the creation of their new TV department, and they've appointed comic book and television writer (Heroes, Lost) Jeph Loeb as the executive vice president. Loeb's duties include "overseeing the development of live-action and animated Marvel TV series."
"I couldn't be happier to accept this new position at Marvel Entertainment, working with both Dan [Buckley] and Alan [Fine] to deliver exciting, cutting edge television projects. Marvel continues to break new ground in storytelling in both their comic book and film ventures, so, along with everyone here, I'm excited to bring the same brand of excitement into homes across the globe," Loeb said of his new position.
Perhaps most importantly, does it disappoint or excite you that this guy penned Commando and Teen Wolf?
Read More

| Splash Page

It's a slow summer hiring season, boys and girls, and I imagine it'll stay that way until at least the fall. But I'm no analyst, just a doofus with a blog.
If you are an analyst, however, you might find a home at Marvel Comics' New York office. They're looking for a Junior Publishing Data Analyst who's "dedicated and highly-motivated" and can "create publishing projects" such as comic books, collections and marketing materials.
Unfortunately, they only want you on a temporary full-time basis with this qualifier: "This a basic yet very important data entry position that is looking for a detail-oriented and analytical person."
If selected, your primary mission will be to edit and maintain titles, presumably on a database program not as a hands-on comic book editor. Also you'll arrange "printing vendor assignments, item categories, pricing and book types," as well as title schedules and making sure that everything is entered properly so the Sales Department can create those vital "financial forecast reports" that are the lifeblood of a publicly held company like Disney, I mean Marvel.
Click to continue reading Comic Book Jobs: Who's Hiring? Marvel Comics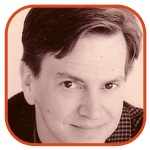 Posted by Tom Mason Categories: Editorials, Reviews, DC Comics, Image Comics, Marvel Comics
To create the Ultraverse, Chris Ulm convinced seven comic book creators to meet him and Malibu's editorial staff in Scottsdale, Arizona back in September 1992. Malibu Comics' Ultraverse flew into print in June 1993, led by those seven: Mike W. Barr, Steve Englehart, Steve Gerber, James Hudnall, Gerard Jones, James Robinson and Len Strazewski.
Click to continue reading Ultraverse: Checking In With The Founders
You know it's going to be a bad week when one of the most beloved fantasy artists passes away. He was absolutely one of my favorite artists and one of the first artists who, like Jack Kirby, could get me to buy pretty much anything with his name on it.
Tom Spurgeon has an excellent overview of the late artist's career. "Frazetta's art on the Warren Magazines Creepy, Eerie and eventually Vampirella combined some of the pulp tendencies for which he was soon to become very well known with a sense of classic horror. They remain some of the company's most iconic pieces of art."
Viz Media: I often post job listings here for Viz Media, the longtime manga publisher in San Francisco – longtime as in they've been doing it since it wasn't quite so cool to do it. So I was saddened to hear that they let go more than 50 of their staffers. That's, I think, the largest layoff of comics professionals that I can remember and certainly the largest in recent years. I hate to see that kind of thing happen, and I wish everyone the best as they figure out what to do next. Heidi MacDonald at Comics Beat recently posted this link from Dan Blank's website; I've practically memorized it.
Click to continue reading Weekend Reading: Frazetta, Viz, Carl Barks and Facebook
Read More

| Comics Beat

I fought the law and the law won. Because I am not the law. And I didn't really fight them because I was wrong. Recently I was editing a script for an episode of an animated TV show that featured a singing frog. Well, to be more precise, the frog doesn't sing at all, but his croaks are treated as if they come right out of Pink's mouth.
For a long time, the frog character didn't have a name, but when it came time to give him one, I thought it would be funny – and a nod to my old pal Steve Gerber – to have this non-singing amphibian called (you guessed it), Garko. Published by Marvel Comics, the Howard the Duck story that pits the cigar-chomping mallard against Garko The Man-Frog is one of my favorite Gerber (and Howard) stories of all time.
Click to continue reading Steve Gerber and Garko The Man-Frog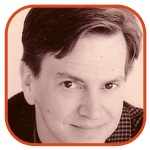 Posted by Tom Mason Categories: Editorials
Is everyone ready to read Bluewater's J.D. Salinger comic book on the iPad? Now that's a game-changer I can believe in! Let's see what I've got on my desktop this week:
Apple's iPad: Apparently Apple changed the game with some kind of game changer that's supposed to be the Jesus of print that'll save newspapers from their own stupidity and ineptitude and also change the way we read comics and make a BLT just the way I like it and find me a room at Comic Con International. Tom Spurgeon at The Comics Reporter coalesces his thoughts on the matter. Me? I'm waiting for the iPad with wings.
Plastic Man: There are other places that are dropping it, but my favorite is over at John Kricfalusi's blog. He's imbedded the 10-minute Plastic Man pilot that was created by Tom Kenny (the voice of Spongebob) and Stephen DeStefano (simply one of the great modern cartoonists, and co-creator/artist of the much-beloved 'Mazing Man). Says John: "It's a real cartoon and you can tell the creators like the audience. It sure stands out from most of what's out there." Go check it out.
Click to continue reading Weekend Reading: Plastic Man, iPads, Clowns, Jack Kirby & Top Cat
© Gear Live Inc. – User-posted content, unless source is quoted, is licensed under a Creative Commons Public Domain License. Gear Live graphics, logos, designs, page headers, button icons, videos, articles, blogs, forums, scripts and other service names are the trademarks of Gear Live Inc.