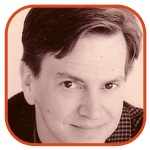 Posted by Tom Mason Categories: Editorials
Disney Publishing Worldwide is the publishing arm of The Walt Disney Company. They develop "original, award-winning content...including Disney books, magazines and comic books."

Based in White Plains, NY, they need a Digital Managing Editor to "oversee the digital content making process from concept through posting of final files."


Click to continue reading Comic Book Jobs: Disney Publishing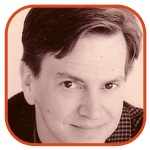 Posted by Tom Mason Categories: Editorials, Independent
Mr. Natural and Fritz The Cat (Robert Crumb). Cheech Wizard (Vaughn Bode). Dirty Duck (Bobby London). Wonder Wart-Hog (Gilbert Shelton).
All of them are great underground comic book characters. But they're not my favorite. For my money, cartoonist Bob Foster created one of the greatest underground comic characters of all time, Myron Moose.
Foster published Myron Moose Funnies in the early 1970s and they were later re-published by Fantagraphics in the late 1980s, along with Moose strips that originally appeared in Marvel's Crazy.
Foster's also had the kind of career that a lot of people would look at and go "cool!"
He's been an animator for Hanna-Barbera (among others), lived in Europe where he wrote tons of comics - including Donald Duck - for Walt Disney Publishing and later was the editor of Walt Disney's Comics & Stories, and other Disney-based titles.
Click to continue reading President Bob Foster And Myron Moose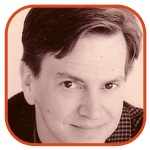 Posted by Tom Mason Categories: Editorials, Independent
Boom! starts January off with a bang. I haven't seen this get the attention it deserves so I'm going to give it a shout-out here. Boom! Studios, as part of their Boom! Kids division, has been publishing the Disney Comics for a while now and the results have been impressive.

Now, in January 2011, with Mickey Mouse And Friends #304, they're publishing something that's driving me nuts with anticipation.
In that issue, part of their 70 Years of Walt Disney Comics celebration, they're reprinting a classic Mickey story written by Bill Walsh (go ahead, check out his IMDB credits; I'll wait) and illustrated by Floyd Gottfredson.

It's "The Pirate Ghost Ship!" and this will be the first time it's been printed since 1944. This special 40-page issue also features two other stories, another Gottfredson classic called "Laundry Blues" and a Goofy story by Romano Scarpa.
Click to continue reading Boom! Floyd Gottfredson And Mickey Mouse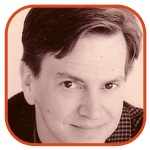 Posted by Tom Mason Categories: Editorials, Movies
Mr. Jim Korkis and I have a history that goes back to the dawn of time. His knowledge of comics and cartoon history is astounding and the number of people he's met and interviewed over the years makes Jay Leno seem like a hermit.
Back in the days of Malibu Comics, I hired Mr. K to write some text pieces and introductions to many of our comic strip reprints. They were fascinating and entertaining and I always found out stuff I didn't know – he was the pre-Google Google for certain topics. And his work would arrive many days before his deadline.
I also had the privilege of editing two big softcover books of his, written with his then-frequent collaborator John Cawley, another guy who knows more about animation than Don Bluth forgot. One book was Cartoon Confidential, one of my favorite books I ever got to work on.
The other was the Animation Art Buyer's Guide and Price Guide, which was an inexpensive book about buying, selling, pricing animation art and stuff to look for and look out for.
Click to continue reading Jim Korkis: The Vault Of Walt Disney
Read More

| Jim Korkis Interview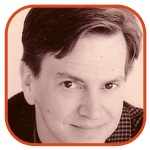 Posted by Tom Mason Categories: Editorials, Interviews, Reviews, Television, DC Comics, Image Comics, Independent, Marvel Comics
Happy Halloween to all of you!
My costume this year is simple - I'm going to walk around with my iPad and call myself The Future Of Comics. Which, I admit, is something I do pretty much every day.

First off, congratulations to my pals at Boom! Studios and their sales on Stan Lee's Soldier Zero #1. And kudos to Boom for sharing their actual numbers.

And if you'd like a 10-page freeview of the November release of Stan Lee's The Traveler #1 by Mark Waid and Chris Hardin, Scoop has that for you too.

Let's see what else is out on the internets...

Zombies: Pop culture historian Jim Beard writes about the Walking Dead phenomenon that will soon be sweeping the nation thanks to the new AMC TV series.

Beard, by the way, is the editor of a new anthology that looks back at the Batman TV series of the 1960s, Gotham City: 14 Miles.
Click to continue reading Weekend Reading: Halloween, Stan Lee, and The Walking Dead
If you're a fan of Marvel Comics, then you know about Marvel's monsters like Fin Fang Foom and Tim Boo Bah. But are you ready for Marvel's Monster Trucks?
Well get ready to rumble, you V-8ers, Red Staters and Import Haters!
Marvel Entertainment, no doubt a division that rests somewhere between Marvel Comics and Disney, has expanded its deal with Feld Motor Sports, the motor sports entertainment company (and owners of the Ringling Bros And Barnum & Bailey Circus, go figure).
Click to continue reading Marvel Monster Trucks: With Great Power!
Read More

| Marvel Monster Trucks

Digital comics are here to stay, and publishers who avoid them or fear them will lose to them. To that end, Disney's Marvel Comics is looking for a Senior Producer/Product Manager for Marvel.com.
This "creative and highly motivated" person will "oversee day-to-day production of Marvel.com and to help define and manage the evolution of our Digital Comics products."
Your responsibilities include a lot of buzzwords like "end users," "stakeholders," and "pipelines," but you'll basically be growing Marvel's digital business – developing plans, implementing new programs, and rolling out new features and support for new products.
You'll also get to monitor trends and news in "the digital comics space" (which I believe is also called "the internet"), collect feedback, conduct research, grow subscriptions and increase ad revenue.
Click to continue reading Comic Book Jobs: Marvel.com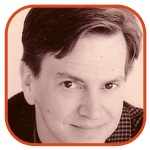 Posted by Tom Mason Categories: Editorials, Movies, Independent
Let us all pause and give thanks to Lindsay Lohan, whose career trajectory will make Brad Renfro look like Gregory Peck.
Now that her most recent trial is behind her and her most recent rehab stint has ended and she's free-ranging in L.A. yet again, we should celebrate with a look at her comic book career.
Comic book career? That's right. You can be forgiven if you missed it. Her clothing line has lasted longer.
Click to continue reading Lindsay Lohan: Comic Book Star?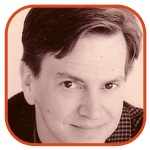 Posted by Tom Mason Categories: Editorials
The vast Disney Empire makes more than just movies and TV shows. They also have a huge presence in book publishing.
Their publishing arm in White Plains, NY, just a train ride away from Manhattan, is looking for a full-time publicist. And how is this comic book related in any way?
A couple of worthwhile reasons. One, "Disney Publishing Worldwide develops original, award-winning content (both Disney and non-Disney branded), including Disney books, magazines and comic books." And, two, as publicist you'll help with "publicity strategies and plans, along with execution of media relations plans and author tours and appearances."
Click to continue reading Comic Book Jobs: Who's Hiring? Disney
Marvel Studios, the entertainment (think TV, movie, online) division of Marvel Comics which is itself a division of the vast Disney empire, is hiring yet again. They're looking for a Digital Distribution Manager which sounds very now. I smell an iPad in your future if you get this job.
As DDM, you'll be responsible for managing "numerous aspects of Marvel Entertainment's digital distribution and will report directly to the Vice President, Games & Digital Distribution."
Click to continue reading Comic Book Jobs: Who's Hiring? Marvel Studios (Again)!
© Gear Live Inc. – User-posted content, unless source is quoted, is licensed under a Creative Commons Public Domain License. Gear Live graphics, logos, designs, page headers, button icons, videos, articles, blogs, forums, scripts and other service names are the trademarks of Gear Live Inc.