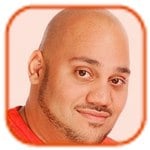 Posted by Andru Edwards Categories: Apple, Editorial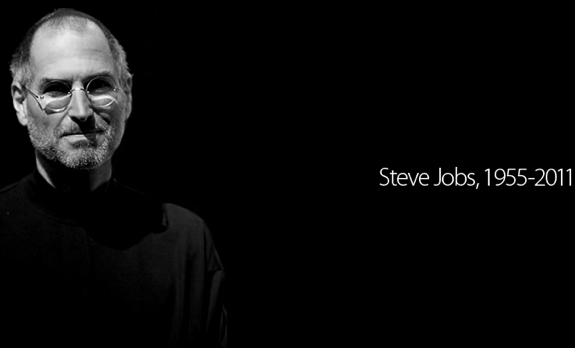 The family of former Apple chief executive Steve Jobs said that he died "peacefully" on Wednesday, surrounded by his family. A memorial Web site will be posted.
Jobs passed away at the age of 56. Jobs is survived by his wife Laurene and two children, as well as a daughter from a previous relationship.
On August 24, Jobs stepped down, stating that he could no longer meet his duties and expectations as Apple's chief executive. Jobs was diagnosed with and treated for a rare type of pancreatic cancer in 2004, but he said the 2009 absence was not a resurgence of that cancer. He took a medical leave of absence in January.
In a statement, Jobs' family said he died peacefully.
Click to continue reading Steve Jobs died peacefully, according to family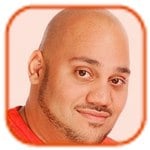 Posted by Andru Edwards Categories: Apple, Editorial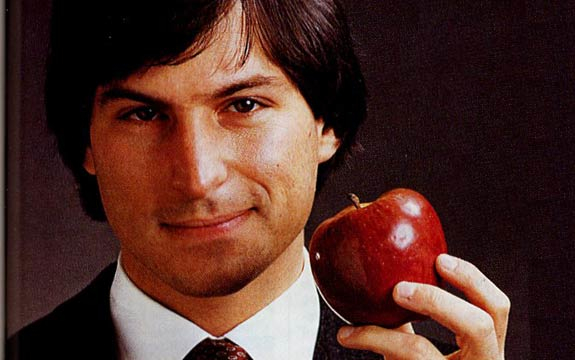 October 5, 2011 will go down as one of the most bittersweet moments in technology history. Apple chief executive Steve Jobs passed away at 56, a sad end to a magnificent careeer.
Jobs wowed us. The man is the Walt Disney of the technology space – funny, in a way, as he's also Disney's largest shareholder. Apple, Pixar, Disney – three technology icons synonymous with magic.
I can't claim to have known Jobs personally. What I, and we, have seen of him, has been in carefully managed stage appearances over the years, with Jobs rolling out product after product that defined and launched industries, and prompted countless imitations. The Chinese even copied Apple's stores.
I remember how incredibly annoyed I was at Computex, wandering the halls and seeing row after row of candy-colored hardware, virtually everything that you could think of. I remember complaining to the guy who was on the stool next to mine at the hotel bar. Seriously, I said, is this the future? Watermelon-colored computers? And this Taiwanese guy, not even in technology, said something that's stuck with me: "Only until Apple invents whatever's next."
Click to continue reading The influence of Steve Jobs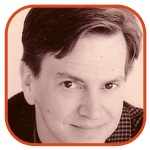 Posted by Tom Mason Categories: Editorials, Marvel Comics
Most of you already know that a federal judge ruled in favor of Disney/Marvel and against the estate of Jack Kirby in their claim for copyright termination for 45 characters Kirby either created or co-created.
Naturally, there has been some reaction to this as we all await what the next step will be in what one can only assume is an ongoing, sad, and unnecessary struggle.
Here are some links if you want to follow along:
Michael Dean at The Comics Journal - which has a history with Kirby and was instrumental in helping Jack get what was left of his art back from Marvel in the 1980s and exposing how Marvel was extorting his signature - does the heavy lifting on the ruling.
Dean also wrote a summing up of Kirby's 1980s-era battle with Marvel over the return of his original art.
Click to continue reading Jack Kirby And Marvel Comics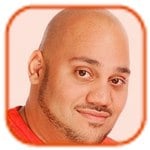 Posted by Andru Edwards Categories: HDTV, Home Entertainment, Movies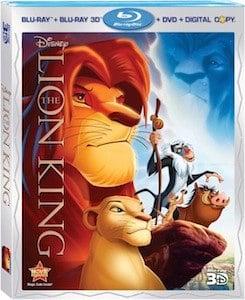 Disney is definitely betting big on this whole 3D Blu-ray stuff, as we just got word that they're preparing to release at least 15 of their films in the home 3D format, including The Lion King and Beauty and the Beast, a first for both films. Other notable titles include Tron: Legacy, Tangled, Bolt, Meet The Robinsons, The Nightmare Before Christmas, G-Force, and Chicken Little. These join recent Disney 3D releases like Alice in Wonderland, A Christmas Carol, and Step Up 3D. In addition to the 3D movie itself, the discs will also feature 3D menus and previews as well. No specific dates have been given for any of the titles.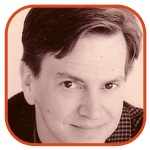 Posted by Tom Mason Categories: Editorials, DC Comics, IDW Publishing, Independent, Marvel Comics
I don't like NYR's for the simple reason that I never keep them. Lose weight, eat healthier, start smoking just so I can fail at quitting.
But this year, well, this year, I'm sure to keep some of these resolutions. Won't you join me?

10. I will read many more webcomics, bookmark them and recommend them.

9. I won't buy a Marvel or DC comic at a price point greater than $2.99.

8. But yet I will buy all the hardcovers from The Library of American Comics.

7. Read even more independent comics. I think that's where the real interesting stuff is and has always been.

6. I will download more comics to my iPad. I'll pay for them, too.

5. Figure out which movie will make less money: Green Lantern or Thor.
Click to continue reading My New Year's Resolutions For 2011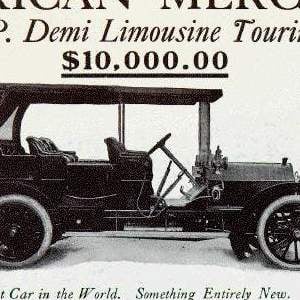 Posted by Drea Avellan Categories: Games, New Apps, Free Apps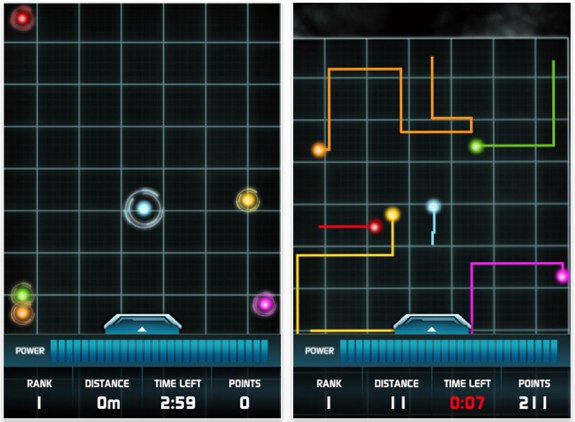 Who knew Coke Zero would be in the forefront of gaming innovation? Last week, Coca-Cola released "the first ever location-based videogame" called LiveCycle.
LiveCyle is based on Disney's TRON: Legacy film and the premise of the game is to move around the real world real to create a Light Wall and derezz your opponents, and avoid being derezzed by theirs. The Coke Zero websites offers a trailer of the game which makes it seem like a pretty fun idea, though there is a lack of actually gameplay. Real gaming innovation or interactive advertising? You decide! Play the game and let us know in the comments!
Live Cycle is available in the iTunes stores for the low, low price of $0.00. Download it here.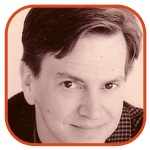 Posted by Tom Mason Categories: Editorials, Movies, DC Comics, Dynamic Forces, IDW Publishing, Independent, Marvel Comics
The War on Christmas is nearly done for another year, and there's just enough time left for the War on New Year's. Let's see what you should be reading this week:

Joe: This is simply a great, honest and open interview with Joe Casey, comic book writer/creator and co-creator of Ben 10. Perfect holiday reading from interviewer Tom Spurgeon at The Comics Reporter.

Thor: So there's some controversy from an all-white group that's upset that Marvel has cast an actor of color to play a Norse God in Thor. Ricky Sprague at Project Child Murdering Robot has a thought or two.

Polly: Animator Michael Sporn is happy that Dean Mullaney's new book has arrived (as am I). Polly and Her Pals: the Complete Sunday Comics 1925-1927 comes from Dean's The Library of American Comics via IDW.
Click to continue reading Weekend Reading: Joe Casey, Thor, Dr. Spektor and Drew Friedman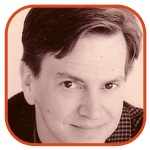 Posted by Tom Mason Categories: Editorials, Interviews, Movies, Television, DC Comics
Movies, TV, and video games! This week had it all. And even some stuff about comic books. Let's take a look:

Star Blazers: There's a new live-action Star Blazers movie coming, and Forces of Geek has 7-minutes of it. You know you want to see it, twice.

Mike Grell: Here's a short interview with the writer/artist on Warlord and Jon Sable Freelance. "Grell plans more with his popular Jon Sable character and has hopes that Starslayer may make its way to the movies."

New Comics Friday: Gary Tyrrell at Fleen catches up on some webcomics he was previously unaware of.

Raven: Comic Book Resources is reporting that the CW is interested in a TV series on the mysterious Teen Titans character. This is a way better idea than Aquaman or Green Arrow. I also like it because that means my pal Marv Wolfman gets some checks (as does George Perez) for creating her.
Click to continue reading Weekend Reading: Star Blazers, Shazam! And Monty Python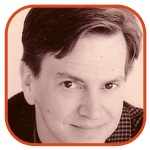 Posted by Tom Mason Categories: Editorials, Movies, Television
Everyone's gearing up for Intern Season again and here are some of what's available in the world of comics and related fields.
A "TV/Film Production Company and Comic Publisher in Brentwood" (that's Los Angeles for you non-natives) wants a Winter Intern. This company "focuses on comic book-based film and television in both live action and animation. Some prior experience in entertainment preferred for this unpaid position.
Riot Games, creators of League of Legends, wants a Creative Design Intern for their Los Angeles office. Lots of qualifications and job duties, so you'll be putting in the time and effort. Compensation goes one of two ways: college credit, or some kind of payment commensurate with your experience.
Disney Publishing is looking for a Creative Development Intern to work on Disney's Family Fun magazine. It's a magazine for parents with kids aged 3-12. Remember it's Disney so "positive attitude is a must!"
Good luck, job seekers!
[Artwork: The Adventures of Unemployed Man from Little, Brown & Company]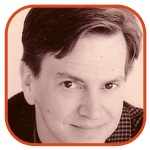 Posted by Tom Mason Categories: Editorials, DC Comics
Thanksgiving is that wonderful time of year where we celebrates parades, football, days off from school and work, and something else I've entirely forgotten about. Here are some things I'm giving thanks for in 2010.
Naturally, your list may vary, and be a lot less selfish than my own.

10. My TSA date, Officer Pat Downe, had soft hands.

9. The iPad. Is it wrong to want 2 of them?

8. Library Book Sales: I scored a Pogo book, Quincy's World by Ted Shearer and Don Martin Grinds Ahead! All for less than a buck total.

7. The debut of Oh, Brother! by Bob Weber, Jr. and Jay Stephens. Funny, funny strip.

6. Five Guys Burgers & Fries: If you're going to eat, Five it up.
Click to continue reading Top Ten Things I'm Thankful For This Year
© Gear Live Inc. – User-posted content, unless source is quoted, is licensed under a Creative Commons Public Domain License. Gear Live graphics, logos, designs, page headers, button icons, videos, articles, blogs, forums, scripts and other service names are the trademarks of Gear Live Inc.