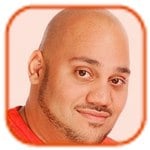 Posted by Andru Edwards Categories: D-List, Television, Pregnancies,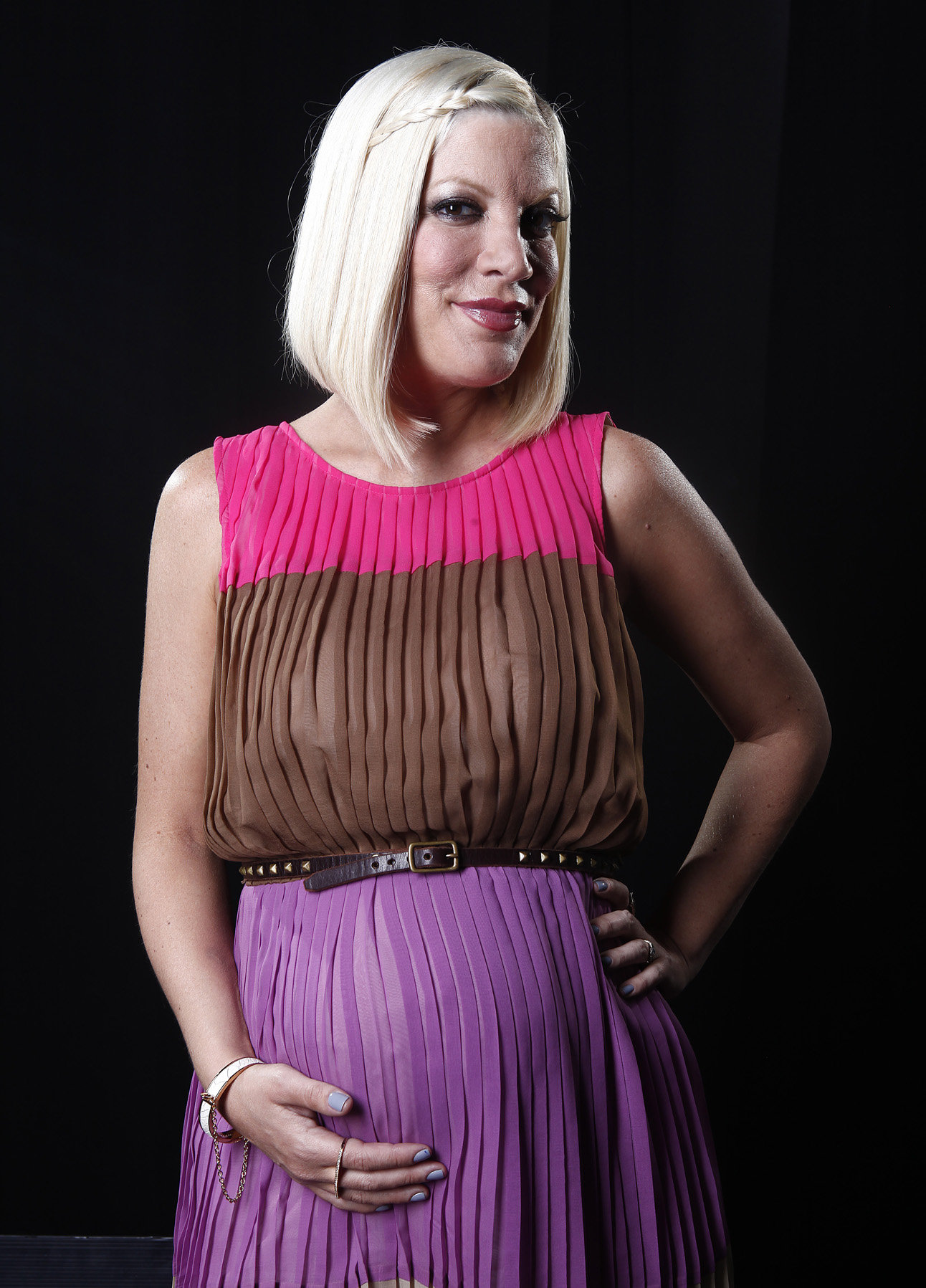 Tori Spelling lied about her weight loss after giving birth.
The 40-year-old actress has admitted she wasn't honest about how she shed the pounds following the birth of her son Finn in August 2012, revealing she severely restricted her food intake rather than taking up exercise like she previously claimed. In April, Tori said she had taken up low-impact cardio and a healthy diet of fish and vegetables, but in her new autobiography Spelling It Like It Is, she wrote, "I really don't exercise much, period. So I took off my weight the old-fashioned way. I like to call it the 'Just Keep Your F**king Mouth Shut and Eat Air' diet. It's all the rage. My publicist had given me clear instructions about what to say about my weight loss. Women didn't want to know that I had lost weight through dieting, not exercising. I didn't want to be the a**hole who didn't work for it. So I said that I swam. It was sort of a bad choice. I can't do much more than a doggy paddle."
The actress - who also has son Liam, six, and daughters Stella, five, Hattie, two, with husband Dean McDermott - previously said she had taken up swimming to help lose weight and had substituted her husband's home cooked meals with lean sushi.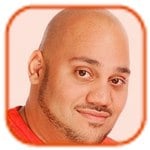 Posted by Andru Edwards Categories: Television, Celebrity Babies,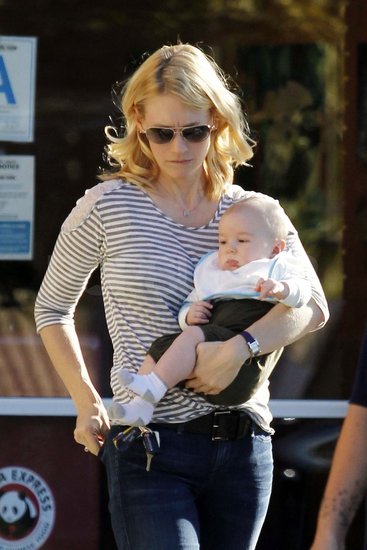 January Jones is eating her own placenta.
The Mad Men actress gave birth to son Xander last September and admits she has been dining on the ephemeral organ - which connects a baby to their mother while they are in the womb and delivered after the birth - in capsule form ever since.
"I have a great doula who makes sure I'm eating well, with vitamins and teas, and with placenta capsulation. Your placenta gets dehydrated and made into vitamins. It's something I was very hesitant about, but we're the only mammals who don't ingest our own placentas. It's not witch-crafty or anything! I suggest it to all moms!" she told People when asked how she copes with being a working mother.
January - who refuses to name Xander's father - went back to work soon after her son's birth but was grateful he was able to come to the Mad Men set with her: "I think I went back to set six or seven weeks after, so he was really little. I had the baby and the baby nurse in their own room so I could go back and feed him every two hours. If I felt like he needed me, or if he needed to eat, or even if I just needed a squeeze because I was having separation issues, I would go back and see him. It was such a blessing that I wasn't separated from him."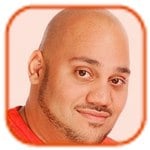 Posted by Andru Edwards Categories: Music, Television, Rumors,
Kelly Osbourne used to go days without eating. The 26-year-old star -- who lost over 50lbs in 18 months -- tried every possible way to lose weight without success, before settling on her current healthy eating and exercise plan.
"I've done everything - meal deliveries, milkshakes, diet pills, the juice diet, the maple syrup diet, even not eating at all. I'd do it for three days and if I didn't feel a drastic change, I'd be like, 'F**k this, I'm not doing that anymore.'"
Though she is much happier with her figure, Kelly admits she still sees a therapist about her mental attitudes to her weight and self-image. "I'm in therapy - it's helped me in all areas of my life. There's a huge mental factor in losing weight. It's not just about getting on the treadmill. It's about doing things to make you feel good about yourself," she admitted in an interview with Britain's Cosmopolitan.
Kelly also relies on the support of her mother, TV star Sharon Osbourne, 58, who famously transformed her own shape after having a gastric band fitted: "Mum's been so supportive. She understood because she's been there. When you're a fat girl in Hollywood, it's not fun. You never get looked at the way skinny girls do."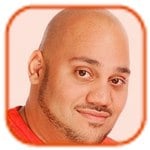 Posted by Andru Edwards Categories: Celebrities, Health & Beauty, News, Rumors,
Hilary Duff regrets how thin she allowed herself to get when she was a teenager. The singer and actress paid too much attention to what other people thought of her appearance when she was younger and forced herself to keep to a strict diet of steamed vegetables and grilled chicken, even though she knew she was too thin.
"I got pretty skinny when I was between 17 and 19. At the time I was starting to become aware of what people said about me and how I looked in pictures. I regret it because I don't think I was happy then," she told Health magazine.
Hilary, now 23, said she was going through a difficult period at the time - dealing with her break-up from then boyfriend rocker Joel Madden - but eventually her now-husband, ice hockey player Mike Comrie, helped get her back on track. "It really helps to have a partner that loves everything about you and makes you feel really beautiful."
Click to continue reading Hilary Duff Regrets Her Skinny Phase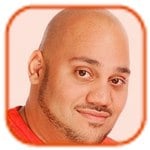 Posted by Andru Edwards Categories: Celebrities, Fashion Designers, Health & Beauty,
A-list actress Renee Zellweger always chooses gowns by the same designer for red carpet events.
The Oscar-winning actress admits that when it comes to big events, she always goes to Carolina Herrera, as she trusts the "classic" tailoring of the Venezuelan-born fashion designer.
"It's classic. It's beautifully tailored. No surprises."
However, the 41-year-old star revealed she doesn't select pieces by Carolina Herrera only for their aesthetic charm, but because she would feel too guilty if she had a whole host of designers creating pieces she would never end up wearing: "I can't have 90 people making things for me that I might not wear. To have so many people expend so much effort potentially for nothing - I wouldn't sleep at night."
The slim star - who in the past has been known to stick to a strict macrobiotic diet of fish and vegetables - has reportedly put on 10lbs in recent months after boyfriend Bradley Cooper told her he likes women with "a little more meat on their bones."
"She banned dairy a long time ago but Bradley loves ice cream and cheese and Renee's started to join in. Potatoes are back on the menu, too. Bradley's convinced her to loosen up and she's loving it. Bradley's been very vocal in telling her he's more attracted to women with a little meat on their bones and Renee's doing her best to oblige him."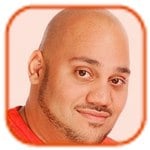 Posted by Andru Edwards Categories: Celebrities, Health & Beauty, Models, News,
Want to look like Elizabeth Hurley? The model-turned-actress claims that not eating breakfast keeps her slim.
The 45-year-old beauty has confessed she starts the day with mugs of hot water, followed later by a snack of oat cakes and an occasional espresso. After returning from holiday in France, she Tweeted, "My diet survived the onslaught of phenomenal vacation food-doctors disagree, but I swear by almost nothing for breakfast for adults. Mugs of hot water first thing, maybe an espresso and a few oat cakes mid morning."
Earlier she had posted, "Another workout in the gym with the Australian and an awful lot of hot water. Sick of it now."
Elizabeth, who is married to businessman Arun Nayar and has eight-year-old son Damian from a previous relationship, has been blasted by nutrition experts for her admission. "If you think that some hot water and a coffee is all you need to look like Liz Hurley, then I'm afraid you are wrong. This is not the breakfast that I would recommend to people with regular lives. First thing in the morning your body has not had any food or fuel all night and needs something to kick-start your day. The coffee will give you a kick but you will be relying on your body's reserves and by mid-morning you would be more likely to snack on something unhealthy like a muffin," said leading nutritionist Carina Norris.
Click to continue reading Elizabeth Hurley Reveals More Controversial Dieting Techniques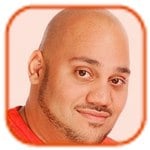 Posted by Andru Edwards Categories: Celebrities, Health & Beauty, News,
Ashton Kutcher and his wife Demi Moore have started a strict detox plan.
The 47-year-old actress and her 32-year-old spouse embarked on the Master Cleanse diet on Saturday, but Ashton has admitted he's already finding it hard.
"9 hrs into the master cleanse. I want a steak, a beer, and a blow-pop. Hmmm this is gonna be rough (sic)," he wrote on his Twitter.
The plan, which is also known as the Maple Syrup diet, involves consuming nothing but a concoction of water, lemon, maple syrup and cayenne pepper and was famously used by Beyonce to slim down for her role in Dreamgirls.
While Ashton is struggling, Demi is faring slightly better: "2nd day of master cleanse and off to hike with hubby and the dogs. 2nd day better than the 1st! (sic)."
Click to continue reading Ashton Kutcher and Demi Moore on Strict Maple Syrup Diet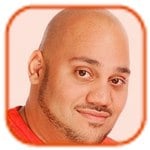 Posted by Andru Edwards Categories: Sports, Television, Celebrity Babies,
Putting her sex tape scandal behind her, Kendra Wilkinson focuses on losing her baby weight for her husband.
The 25-year-old former Playboy Playmate gave birth to her first child, Hank Baskett IV, seven months ago and she is trying to shift the last remaining stubborn pounds so her body is back in top shape for spouse Hank Baskett.
"It's all because of Hank. He's the one I am doing it for. It's not even for me being on the cover of magazines or on a TV show. I want my body back for Hank!" said Kendra, who is working out twice a day and eating a carb-free diet.
The blonde beauty was further inspired to stick to her weight loss plan after she managed to squeeze into some erotic lingerie on their first wedding anniversary."I got to put on a hot, sexy outfit for him. You know, a nice sexy dress and later on a nice sexy lingerie outfit, and I looked in the mirror and I thought, 'Damn, look at this!'"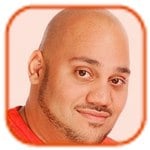 Posted by Andru Edwards Categories: Celebrities, Health & Beauty, Models, News,
Jennifer Love Hewitt would love to have Gisele Bundchen's body.
The Ghost Whisperer actress says she is still in the process of achieving her ideal figure after piling on some pounds in late 2007, and while she doesn't want to get too thin she knows she still has a little way to go.
"I think I'm a work in progress. But I feel it's so much better than it was a year-and-a-half ago, and I feel like in another eight months, it's going to be so much better than it is today. I'd want to have Gisele Bundchen's body. Even though she's tall and skinny, she does have curves and I think that's hot. Halle Berry also is kind of amazing."
Click to continue reading Jennifer Love Hewitt Wants to Look Like Gisele, Halle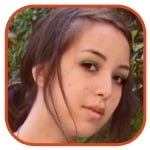 Posted by Robin Paulson Categories: Celebrities, Fashion Designers, Fashion Shows, Health & Beauty, Models, News, Rumors,
—Designer and Britain's Next Top Model judge Julien MacDonald recently said that having a plus-size model win "makes it a joke." Perhaps fellow British designer Mark Fast should give him some counsel, considering he was widely praised for using plus-size models in his Spring/Sumer 2010 show last year.
—Supermodel Adriana Lima poses for Brazil's HOLA! magazine with her husband Marko Jaric and their new baby Valentina. Looks like she's training her to model already!
—Eclipse actress Ashley Greene gives into her cravings and claims that she doesn't diet. As if we needed another reason to be jealous of her…
—Although plus-size models have been making their mark at current shows, normal people made a splash at Sao Paulo Fashion Week when they appeared on the Do Estilista runway. Despite their varying physiques, it was obvious that regular, non-models do know how to own a catwalk.
Click to continue reading Items Du Jour: Adriana Lima Teaches Baby to Pose, More Mugler Rumors
© Gear Live Inc. – User-posted content, unless source is quoted, is licensed under a Creative Commons Public Domain License. Gear Live graphics, logos, designs, page headers, button icons, videos, articles, blogs, forums, scripts and other service names are the trademarks of Gear Live Inc.