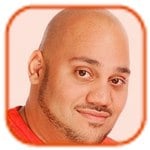 Posted by Andru Edwards Categories: Media, Videos, War,
Former Governor Jesse Ventura made an appearance on The Larry King Show a few days ago, and is as outspoken as ever. In the clip above, Jesse talks about waterboarding as torture, and goes on to say "You give me a water board, Dick Cheney, and one hour, and I'll have him confess to the Sharon Tate murders." Check out the video for more.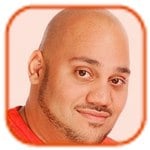 Posted by Andru Edwards Categories: Humor, Videos,
If you haven't seen this one yet, be ready to laugh. Wanda Sykes kicked things off at the annual White House Correspondents Dinner last night with a comedy set that roasted Barack Obama, former President George W. Bush, Dick Cheney, Sarah Palin, and many others. Heck, she even took Rush Limbaugh to task for saying that the hopes Obama fails, which Sykes said was outright "treason."
The event was attended by many politicians, as well as celebrities like Tom Cruise, Katie Holmes, Whoopi Goldberg, Tyra Banks, and more.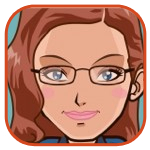 Posted by Cynthia Guenthner Categories: Elections, Law,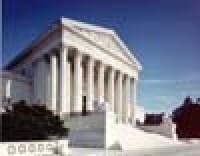 With only a few short days to go before the November 4th presidential election, Attorney Philip Berg is appealing his "Obama eligibility" lawsuit to the U. S. Supreme Court. On Thursday, Berg filed a Writ of Certiorari and an application for an immediate injunction to stay the election. The story of the case, virtually absent from the mainstream media, is heavily detailed in Berg's website, Obamacrimes.com.
Berg's suit, Berg v. Obama, No. 08-cv-4083, had been dismissed in a Philadelphia, Pennsylvania, federal court on the grounds that, as Berg states, "According to [federal] Judge Surrick, we the people have no right to police the eligibility requirements under the U. S. Constitution."
Click to continue reading Could Another Presidential Race End Up in the Hands of the Supreme Court?
Read More

| Obama Crimes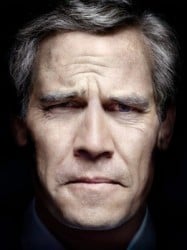 The United States of America, to date, has had forty-three different men at the helm of control. The first to hold the highest office in the land - President - was a war hero named George. The most current incumbent to celebrate this role is also (albeit somewhat dubiously) a war hero named George.
And I happen to be one of those who believe this current George will have far more historical significance than even his very first predecessor. Thanks to a director/filmmaker named Oliver Stone, President George W. Bush will secure at least a place in cinematic history by virtue of Stone's new biopic on the man, dubbed simply W..
One letter that somehow says so much. Stone has publicly said the movie will be a "fair, true portrait" of Dubya's Presidency. Several Bush biographers looked over Stone's script before production began, each agreeing that certain facts depicted in the film (including a drunken fistfight between Dubya and his famous daddy) are in fact true, as is Karl Rove's supposed White House nickname "Turdblossom."
Click to continue reading W. Trailer Hits the Internet
Read More

|
AOL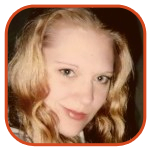 Posted by K.C. Morgan Categories: Prime Time, Specials, ABC, Cable, CBS, FOX, NBC, PBS, Editorial,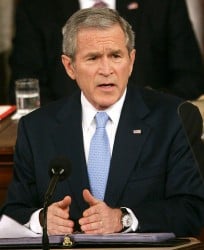 Monday night saw the very last (scheduled) State of the Union address delivered by our Commander-in-Chief, President George W. Bush (Dubya). He preempted a great deal of network and cable coverage for this speech to members of Congress and the nation. (A full transcript of the speech can be found at the official White House site.)
The real meat of Bush's speech centered on the last seven years and bills he wants Congress to pass in the coming weeks. After a ton of hemming and hawing on a number of topics - he did mention voting in the next election at the top of the hour and alluded to the possible recession and economic decline in which the country currently finds itself - he got around to the issue everyone wants to know more about: our troops.
Calling the War on Terror "the defining ideological struggle of the 21st century," Dubya announced he will require 3,200 more Marines in Afghanistan. He also talked on his Return on Success policy which will help bring 20,000 troops back to U.S. shores in "the coming months."
He lauded his own success with No Child Left Behind and promised new budget cuts would create a surplus in the nation's finances. Speaker of the House Nancy Pelosi gamely managed to keep a straight face as Dubya applauded his own efforts with the nation's education. Bush called for new Pell Grants for Kids totaling $300 million, and at least mentioned the possibility of renewable energy during his time on the floor. But he also asked that Congress continue to fund the troops, praising those who are currently serving on the front lines (to stirring applause from both sides of the aisle).
Click to continue reading President Bush Delivers Last 'State'
Read More

|
White House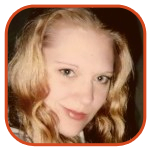 Posted by K.C. Morgan Categories: Comedy, Cable, Daily Show, The, Gossip,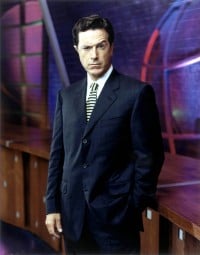 Stephen Colbert, Comedy Central host and leader of the Colbert Nation, threw down the gauntlet to Congressman Dennis Kucinich, who is currently on the presidential campaign trail with something close to twenty other Joes (and one Jane). Kucinich has accepted, and will appear on the October 15 show to take part in Colbert's pocket challenge. As part of the challenge, Kucinich will empty his pockets onstage before Colbert cameras. Will he get the famous "Colbert bump" for his appearance on the show?
Both The Colbert Report and The Daily Show have been getting big guests recently. Jon Stewart will interview several A-list celebs in his upcoming shows, right on the heels of a visit from Lynn Cheney, wife of Dick.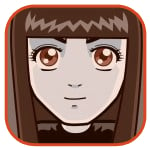 Posted by Sheila Franklin Categories: Internet, Misc. Tech, Music, Videos,
Now we know where the comical In people go when they feel crowded at YouTube. Harry Shearer (the voice of Mr. Burns/Rev. Lovejoy/Ned Flanders, etc. on The Simpsons,) recently posted his "Waterboarding, U.S.A" video, his comment on America with a Beach Boys twist. Check in on the 29th for his second hosting of his Silent Debate. Also on the site are bits by Janeane Garofalo and Ozzy Osbourne. Take a peek at the ones posted or try to upload one of your own. You might get to be the next guest voice on The Simpsons.
Read More

| My Damn Channel

© Gear Live Inc. – User-posted content, unless source is quoted, is licensed under a Creative Commons Public Domain License. Gear Live graphics, logos, designs, page headers, button icons, videos, articles, blogs, forums, scripts and other service names are the trademarks of Gear Live Inc.