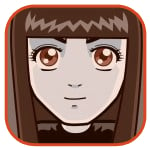 Posted by Sheila Franklin Categories: Cell Phones, Microsoft, Portable Audio / Video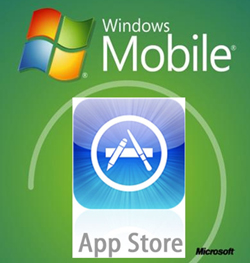 Pay attention if you are trying to develop an app for Marketplace for Mobile. Microsoft has issued guidelines for what it will accept. Included on the list are applications that change Microsoft's default browser, search or media player on a cell phone. Others include using ads for carriers, those with VoIP calls on an operator's network and apps that promote mobile voice plans. You can read the entire list of 12 no-nos at Information Week.
Read More

| Information Week


Posted by Sparky Categories: Apple, Cell Phones, Handhelds, Portable Audio / Video, Software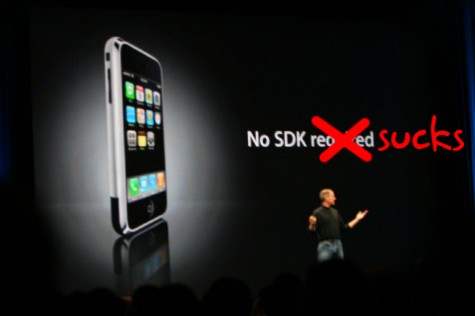 Apple announced today that starting in February they will be offering an SDK to allow developers to create applications for the iPhone and the iPod touch. The announcement comments that Apple is being conscious of the need to protect the iPhone from viruses as well as to keep the platform stable, however opening up the multi-touch platform to developers will result in a new wave of revolutionary mobile applications. Although many in the hacking community have grumbled about the recent lockouts with the 1.1.1 version of the iPhone/iPod touch software this should appease them, as well as provide richly documented API's to allow for easier development that will hopefully utilize the full potential of the platform. Why do we need to wait until February?
It will take until February to release an SDK because we're trying to do two diametrically opposed things at once—provide an advanced and open platform to developers while at the same time protect iPhone users from viruses, malware, privacy attacks, etc. This is no easy task.
It would have been nice to have the SDK available from launch, but better late than never. Expect to see a flood of highly polished and engaging applications appearing on an iPhone near you sometime early next year.
Read More

| Apple Hot News


Posted by Paul Hamilton Categories: Electronic Arts, PC, PlayStation 3, Release Dates, Xbox 360
EA's upcoming open-world game Mercenaries 2: World in Flames is being pushed back until 2008, further relaxing the pressure on a still crowded holiday season for games. Speaking to developer Pandemic Studios President Josh Resnick, IGN coaxed out a few more details:
We're adding nothing at this point. Our only goal is to make gamers proud that they own a copy of Mercenaries 2 by making the highest quality next-gen open-world experience the world has ever seen. If that sounds ambitious, then you should see how many cans of caffeine our programming guys have choked down during the past two years of development.
Resnick also complimented Rockstar and said that he wasn't concerned about competing with Grand Theft Auto IV because, as he puts it, "We know gamers are bloodhounds when it comes to sniffing out a quality gameplay experience, and we're hoping that scent leads them directly to Mercenaries 2." He said they were using the extra time to focus on fixing bugs, tuning the physics and working on the mission structures.
The delay was initial rumored because retail outlets adjusted their release dates from late '07 to 2008, forcing Pandemic and EA to confirm the delay. Commenting on the leak, Resnick said, "Those dang sneaky retailers! You just can't seem to keep a lid on something once they hear about it."
Read More

| IGN


Posted by Paul Hamilton Categories: PlayStation 3, Survival Horror, Trailers, Xbox 360
Check out the video featuring footage and interviews with developers of the upcoming spook-fest sequel, Silent Hill V. Development of the game has been handed off to The Collective, but they seem to be determined to return the game to territory more akin to Silent Hill 2 than the mixed reception of IV. They've got a pretty solid looking engine running that features a lot of the familiar effects now rendered in real-time plus they've worked to enhance the combat which was always kind of a series weak point.
Unfortunately the interview doesn't dive too deeply into how well The Collective can manage to retain the creeping psychological unease Silent Hill is famous for (versus rival series Resident Evil's shock and gore approach).
Silent Hill V is due sometime in 2008 for PS3 and Xbox 360.
Click to continue reading Silent Hill V Video and Developer Interviews

Posted by Paul Hamilton Categories: PlayStation 3, Sony
Sony Computer Entertainment President Kaz Hirai has been speaking out about the PlayStation 3 including the reported development troubles some studios have had and Sony's commitment to the Japanese market.
Regarding the difficulty in development Hirai said he's seen this before when the PS2 drew similar criticisms early in its lifecycle and that it doesn't concern him. He said to The Official PlayStation Magazine that, in fact, he welcomes the news:
If they came back and told me, 'PS3? We can do this in a heartbeat,' that would be worrying because what it is telling me is that we're not pushing the envelope from a technology standpoint.
In another interview with a Japanese website he said that developers working on cross-platform games ought to take advantage of the PS3's extra capability to give PlayStation owners extra value. For example, "[W]ith the PS3, you've got the Sixaxis controller, or you could utilize the extra capacity provided by Blu-ray to add more levels, put on interviews with the developers or have your videos able to play in 1080p." He said he understood why developers were choosing to work cross-platform considering the cost of making modern games.
Later in the same interview he tried to reassure Japanese gamers that they weren't being overlooked:
Just because the foreign market is bigger than the domestic one, we don't intend to take strategy of just making what would have been considered previously as 'Western games' and saying 'We've got no choice but to do this' to our Japanese users. If we did that, there'd be no point in having the Japan Studio.
Read More

| Develop via Game | Life

Posted by Paul Hamilton Categories: First Person Shooters, PlayStation 3, Release Dates, Wii, Xbox 360
Game Informer has an interview up with Valve's Gabe Newell where he discusses the upcoming Orange Box which will include Half-Life 2 plus Episodes 1 and 2, Portal and Team Fortress 2. From the interview:
Episode Two was really helped by Episode One, believe it or not. I think that we'll continue to get the hang of it. It's a pretty big deal to throw a bunch of wrenches into your development process and say, "We're going to try to do this differently now." We've learned a lot. If we're right, the fans we'll let us know, and if we're wrong, they'll let us know. (laughs) I think they're going to be pretty happy. I think they're going to be really, really happy with the Orange Box in what we've been able to pull off, and a lot of it is based on their feedback from what we did with Episode One.
Newell also briefly weighs in on the Wii, casually dismissing the lesser hardware specs compared with the other next gen consoles saying, "I think it's more interesting than just graphics chip – CPU combination. It's the machine I have at home."
Click to continue reading Valve's Gabe Newell Speaks About the Orange Box and Wii
Read More

| Game Informer


Posted by Paul Hamilton Categories: Microsoft, Release Dates, Xbox 360
"It is always darkest before the dawn."
Those were Denis Dyack's melodramatic words in a forum post as a reply to someone expressing frustration and disappointment over the outspoken Silicon Knights founder's latest project, Too Human. After a disappointing show at the 2006 E3, Too Human fell from view and was conspicuously absent from this year's E3 aside from a logo displayed during Microsoft's press conference.
Then, shortly after E3, Silicon Knights filed suit against Epic over their Unreal 3 Engine, licensed by SK, claiming among other things that Epic had withheld valuable resources in favor of working on their own projects like Unreal Tournament 3 and Gears of War. Epic countersued claiming that Silicon Knights was misrepresenting the original contract and lots of public trash-talking and childishness ensued.
Click to continue reading Dyack Still Firm on 2008 Release For Too Human
Read More

| Too Human.net via Joystiq
Posted by Christopher Sasaki Categories:
GamesIndustry.biz is reporting that former EA Canada employees have banded together to form a new development studio, Jet Black Studios that will focus on developing titles for Nintendo's Wii and DS consoles. The new team states that they will be working on original and licensed titles; hopefully this focus will allow development of game software particularly suited to the capabilities of Nintendo's unique offerings. While the members of the development team at Jet Black have decent pedigrees, coming from FIFA, Need for Speed and James Bond franchises, their partner Flashman Studios seems to be mainly responsible for the release of second tier licensed properties.
Read More

| GamesIndustry.biz

Posted by Christopher Sasaki Categories: Nintendo, Nintendo DS, Wii
Shigeru Miyamoto's GDC Keynote got a lot of coverage around the web; as expected there was little in the way of real announcements due to an information blackout enforced by Nintendo's upcoming stock sale, but there were a few tidbits to be had, like a new Mii Channel that will allow users to compare Miis and have contests. Miyamoto also led attendees know that Super Mario Galaxy will be coming this year as he showed off a little of the game in development.
The rest of the keynote really seemed to focus on the development process at Nintendo. Miyamoto touched on expanding their gaming audience using his "Wife-O-Meter" to gauge casual gamer interest in what the company is working on. He also discussed Nintendo's entertainment focus, and how their hardware and software teams collaborated to bring the Wii remote about. The last two ideas he focused on were risk, Nintendo's willingness to experiment and fail, and tenacity, the way that Miyamoto focuses on ideas that may take years to come to fruition. Overall, the keynote offered more insight into the mind of Miyamoto than into anything Nintendo has in the works for the future. It wasn't as product focused as Phil Harrison's keynote but it was still worthwhile to understand how Nintendo's game master works. In terms of GDC coverage, 1up and Eurogamer seemed to be the most detailed, but Gizmodo has a great gallery up of pictures from the event.
Update: The Super Mario Galaxy trailer is now linked above; this game looks insane…
Read More

| 1up
Read More

| Eurogamer
Read More

| Gizmodo
Read More

| Joystiq
Posted by Christopher Sasaki Categories: First Person Shooters, Mods/Hacks, PlayStation 3
At the Tokyo Game Show, Epic Games' Tim Sweeney discussed multi-core development, PS3's Cell chip, and the possibility of user generated content on the Playstation 3, according to a report from Gamasutra.
Sweeney indicated that multi-threaded development takes "about twice the effort and development cost." Speaking specifically about Cell, he claimed that development "required about 5 times as much cost and development time." It seems like Sweeney accepts the fact that for CPU power to grow, they are going to have to go to a multi-core model, but the increased development costs are disconcerting.
Sweeney also mentioned that he was interested in bringing user-created content to the PS3. Sweeney's comments indicated that Sony might be more favorable to providing user content on the PS3 Online platform than Microsoft. While it isn't a lock that user mods and levels will be accessible to Playstation 3 Unreal Tournament 2007 gamers, this does seem to be a possibility at this point.
Read More

| Gamasutra

© Gear Live Inc. – User-posted content, unless source is quoted, is licensed under a Creative Commons Public Domain License. Gear Live graphics, logos, designs, page headers, button icons, videos, articles, blogs, forums, scripts and other service names are the trademarks of Gear Live Inc.