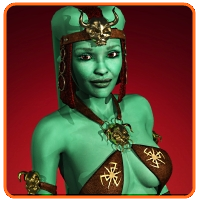 Posted by Patrick Lambert Categories: Business Tools, Design,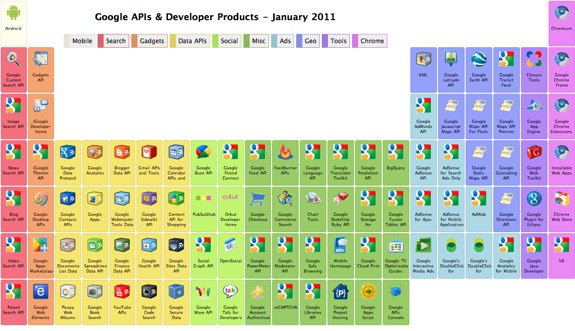 Google published a pretty impressive page with all of their developer products in a table of the elements-style arrangement. It fills the whole screen and shows off the sheer amount of products the company is working on. Some are well known like Gmail and Picasa. Others, like Google Secure Data and BigQuery, are pretty obscure. Check it out if you're interested in the inner workings of the biggest search engine out there.
Read More

| Google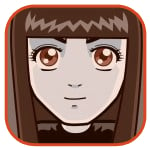 Posted by Sheila Franklin Categories: Corporate News, Design, Microsoft,

Microsoft has released more details for developers that want to build and sell applications through their Windows Marketplace for Mobile. Those who want to design something for the 6.5 operating system will receive 70% of the revenue from sales and can set their own price or offer it at no cost. Up to 5 apps can be submitted with a registration fee of $99.00, which will be waived for students enrolled in the Microsoft DreamSpark program. More details will become available this spring and if you would like to give it a go, applications will be out this summer.
Read More

| Microsoft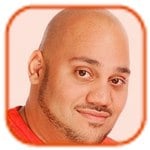 Posted by Andru Edwards Categories: Apple, Cell Phones, Corporate News, Software,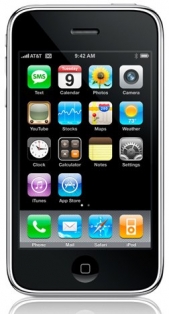 This morning, Apple finally answered the call of iPhone developers the world over when they finally put an end to the iPhone NDA nonsense. For those not in the know, the problem here was that developers couldn't talk about the development process of their apps, even after they were released and publicly available in the App Store. This put an unnecessary burden on developers, many of whom thought that it was hindering the development of great apps, as developers couldn't even talk to each other about the apps that they had released, techniques used, and lessons learned, without breaking the NDA. As of today, the NDA no longer stands on applications that have been released. The NDA still remains on software that is still unreleased, but still, this is a big win in the iPhone dev world.
You can check out the release from Apple after the break.
Click to continue reading Apple drops the iPhone NDA
Read More

| iPhone NDA dropped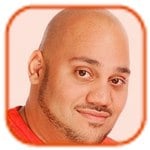 Posted by Andru Edwards Categories: Apple, Cell Phones, Editorial, Features, Handhelds, Software,
Earlier today, I received word that a second iPhone App had been denied access into the App Store, with Apple citing that the application duplicates existing functionality already found in the Apple ecosystem. This is beginning to become a problem, and if you aren't seeing why, allow me to explain why this is so alarming to me. In case you hadn't heard, a couple of weeks ago, an app called Podcaster was rejected by Apple for similar reason. The line of thinking there was that Podcaster, an app that would allow you to subscribe to and download podcasts while on the go, duplicated functionality already found in iTunes.
Now, if you've never used an iPhone, allow me to point out the absurdity. There is nothing on the iPhone or iPod touch that allows you to subscribe to, or even download, a podcast to your device. Sure, you can open the file in Safari, but that is not what we are talking about. That's right, even if you enter the iTunes app, you will find right away that podcasts just aren't there. So we have to then assume that Apple was referring to the iTunes desktop software when they said that Podcaster duplicated functionality. Really? Is that a major issue that a company decided to fix a gaping hole on the iPhone, even if that hole doesn't exist on the desktop? Why, then, are there so many calculators in the App Store? After all, not only do we have a calculator as part of OS X, but there is a calculator that ships installed by default on the iPhone as well. It seems we have a double-standard here.
Click to continue reading The App Store is a gamble for developers

Posted by Sparky Categories: Apple, Cell Phones, Handhelds, Portable Audio / Video, Software,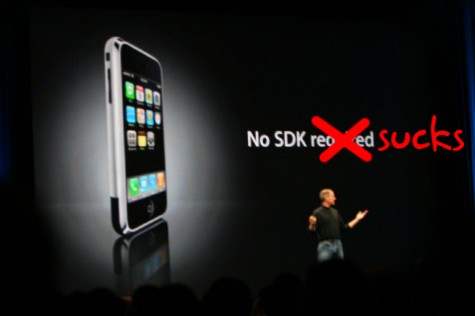 Apple announced today that starting in February they will be offering an SDK to allow developers to create applications for the iPhone and the iPod touch. The announcement comments that Apple is being conscious of the need to protect the iPhone from viruses as well as to keep the platform stable, however opening up the multi-touch platform to developers will result in a new wave of revolutionary mobile applications. Although many in the hacking community have grumbled about the recent lockouts with the 1.1.1 version of the iPhone/iPod touch software this should appease them, as well as provide richly documented API's to allow for easier development that will hopefully utilize the full potential of the platform. Why do we need to wait until February?
It will take until February to release an SDK because we're trying to do two diametrically opposed things at once—provide an advanced and open platform to developers while at the same time protect iPhone users from viruses, malware, privacy attacks, etc. This is no easy task.
It would have been nice to have the SDK available from launch, but better late than never. Expect to see a flood of highly polished and engaging applications appearing on an iPhone near you sometime early next year.
Read More

| Apple Hot News


Posted by Paul Hamilton Categories: Activision, First Person Shooters, PC, PlayStation 3, Release Dates, Xbox 360,
Robert "402" Bowling from Infinity Ward has posted about some upcoming changes to the Call of Duty 4 beta on his blog. The most significant announcement is the closing of the beta on September 30th, but he also revealed that two days prior the level cap, which has been at 16 for a couple of weeks after being lifted from the initial cap of 11, will go up to 25. That gives beta testers only two days to jump from 16 to 25 before the beta closes down in anticipation of the game's release November 5th.
Part of the post hinted that CoD4 had gone gold, but Bowling refused to come right out and say it, saving the announcement for more official channels. He did say that Infinity Ward had received congratulations from the Sony of America and the Xbox 360 certification team, which leaves little room for doubt that the game is in the final stages before shipping.
The beta has been an excellent marketing tool for Infinity Ward since the strength of the game is quite evident from the limited, multiplayer-only test version. Even though the game is likely gold, the beta continues for developers to continue gathering data for the inevitable title upgrades and expansion packs. The raising of the level cap so close to the end of the beta is, speculatively, due to the launch of a certain multiplayer juggernaut a few days prior.
Read More

| Fourzerotwo's Blog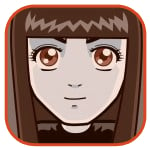 Posted by Sheila Franklin Categories: Corporate News, Internet,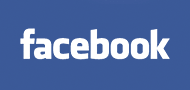 Creator Mike Zukerberg of Facebook is offering up to $250,000 for application developers. He is looking for individuals and/or firms to create what he refers to as "innovative and disruptive programs." This can include music, digital projects, gifts, games, or any original ideas. The total $10 million is coming from the site's backers Accel Capital and The Founders Fund - the new entity will be called fbFund. Facebook reportedly has about 41 million users, so if you want to compete, you had better get your game on now and remember to include a business plan with your submission.
Read More

| BBC


Posted by Paul Hamilton Categories: PlayStation 3, Survival Horror, Trailers, Xbox 360,
Check out the video featuring footage and interviews with developers of the upcoming spook-fest sequel, Silent Hill V. Development of the game has been handed off to The Collective, but they seem to be determined to return the game to territory more akin to Silent Hill 2 than the mixed reception of IV. They've got a pretty solid looking engine running that features a lot of the familiar effects now rendered in real-time plus they've worked to enhance the combat which was always kind of a series weak point.
Unfortunately the interview doesn't dive too deeply into how well The Collective can manage to retain the creeping psychological unease Silent Hill is famous for (versus rival series Resident Evil's shock and gore approach).
Silent Hill V is due sometime in 2008 for PS3 and Xbox 360.
Click to continue reading Silent Hill V Video and Developer Interviews

Posted by Paul Hamilton Categories: PlayStation 3, Sony,
Sony Computer Entertainment President Kaz Hirai has been speaking out about the PlayStation 3 including the reported development troubles some studios have had and Sony's commitment to the Japanese market.
Regarding the difficulty in development Hirai said he's seen this before when the PS2 drew similar criticisms early in its lifecycle and that it doesn't concern him. He said to The Official PlayStation Magazine that, in fact, he welcomes the news:
If they came back and told me, 'PS3? We can do this in a heartbeat,' that would be worrying because what it is telling me is that we're not pushing the envelope from a technology standpoint.
In another interview with a Japanese website he said that developers working on cross-platform games ought to take advantage of the PS3's extra capability to give PlayStation owners extra value. For example, "[W]ith the PS3, you've got the Sixaxis controller, or you could utilize the extra capacity provided by Blu-ray to add more levels, put on interviews with the developers or have your videos able to play in 1080p." He said he understood why developers were choosing to work cross-platform considering the cost of making modern games.
Later in the same interview he tried to reassure Japanese gamers that they weren't being overlooked:
Just because the foreign market is bigger than the domestic one, we don't intend to take strategy of just making what would have been considered previously as 'Western games' and saying 'We've got no choice but to do this' to our Japanese users. If we did that, there'd be no point in having the Japan Studio.
Read More

| Develop via Game | Life

Posted by Paul Hamilton Categories: Music, Nintendo, Wii,
Despite Nintendo packaging the Wii as an internet-ready and capable device, they seem to still drag their feet whenever it comes to online gaming. The latest evidence of this is the eerie quiet surrounding the online features of the upcoming Guitar Hero III, broken by The Bits Bytes Pixels and Sprites when they contacted a Red Octane PR specialist, Bryan Lam about what Guitar Hero III will be like online with the Wii. He distressingly told BBPS, "We're working closely with Nintendo for an online solution, though at the moment we're unable to confirm the status of the online multi-player."
Considering the other GHIII versions are all set to have online modes and there ought not to be any technical hurdles, this can really only mean Nintendo is having a hard time letting go of the secret to their ultimate online strategy which is so secret not even the consumers can figure out what it is. Online versus and co-op modes may be bad enough as possible omissions from the Wii version, but a follow-up from BBPS suggests that the same hurdles exist for downloadable content as well. While it's difficult to determine why Nintendo would want to feature-deprive third party developers from online action, it's even less comprehensible why they would cut off money-making endeavors like song packs as well.
Read More

| The Bits Bytes Pixels and Sprites via 4 Color Rebellion
© Gear Live Inc. – User-posted content, unless source is quoted, is licensed under a Creative Commons Public Domain License. Gear Live graphics, logos, designs, page headers, button icons, videos, articles, blogs, forums, scripts and other service names are the trademarks of Gear Live Inc.