Posted by Sal Traina Categories: Humor, Videos,
I want to make a prediction. Former Saturday Night Live host and fellow Democrat Jon Lovitz will eventually apologize for the words he used for Barack Obama in a recent podcast interview with Kevin Smith.
The two liberals were talking politics when Lovitz stated, "This whole thing with Obama saying the rich don't pay their taxes is f**king bulls**t, and I voted for the guy and I'm a Democrat. What a f**king a**hole." Lovitz went on to say, "First they say, 'You can do anything you want. Go for it.' So then you go for it, and then you make it, and everyone's like, 'F**k you. Obama is the perfect example. He's amazing. He had nothing… and the guy ends up being at Harvard. He's the President of the United States. And now he's like, 'F**k me and everybody who made it like me.'"
Click to continue reading Jon Lovitz Uses Strong Language Toward President Obama
Read More

| The Daily Caller

Posted by Sal Traina Categories: Editorials,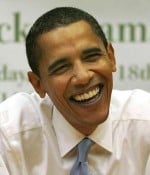 This is for the people who swear Barack Obama is for change, and "non-partisan" politics. In a past blog, I wrote about a letter President Obama submitted to the left wing site, The Daily Kos. In that letter, he calls out to fellow liberals to basically flush out any moderate Democrats, and take the "fight" to the Republicans. Where is the change? Where is this "end of childish" politics he's talking about? I haven't seen it yet. I see him keeping with what he wrote for the Kos…an ultra-partisan political ideology.
In one part, he writes:
In order to beat them(Republicans), it is necessary for Democrats to get some backbone, give as good as they get, brook no compromise, drive out Democrats who are interested in "appeasing" the right wing, and enforce a more clearly progressive agenda.
Click to continue reading People Have Been Fooled By Radical Obama
Posted by Sal Traina Categories: Domestic Policy, Editorials, Elections, US Economy,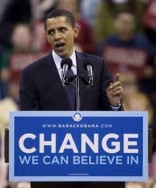 All of these people telling me to support my President, and rally behind him is starting to agitate me. Yes. Barack Obama is my new President, and I will support him, and I do hope he's successful, but, the same people telling me I should do so are the same people who say "it's Patriotic to question, and disagree with your President."
They are the same people who said, "George Bush is NOT my President." I've heard this crap the past four years by Democrats like Hillary Clinton, Barack Obama, Harry Reid, Nancy Pelosi, Maxine Waters, Dick Durbin, Babara Boxer, Howard Dean, John Kerry, Ted Kennedy, Al Gore, and many others.
Click to continue reading I Thought It Was Patriotic
Posted by Sal Traina Categories: Editorials, Elections, History,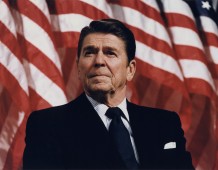 If you're upset by Republican Presidential Nominee John McCain's loss to Democrat Barack Obama, take a deep breath. Everything will be alright. Every time our country has a one-party majority, things screw up majorly. Like I've written many times before, most people like to ignore history.
Democrat Bill Clinton had a Democratic majority in Congress, and it was a disaster. It wasn't until after two years of failed policies, and one mistake after another, that the Republicans took the majority back and cleaned things up. I don't need to explain Democrat Jimmy Carter's years. I'll just say that the mainstream media likes to state that our economy hasn't been this bad since the Great Depression, but ignores record interest rates, record unemployment, high taxes, and record high inflation under Carter's miserable years.
Click to continue reading Learn From History
Read More

| Reagan Library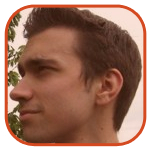 Posted by Steve Woodhead Categories: Domestic Policy, Editorials, Elections, Media,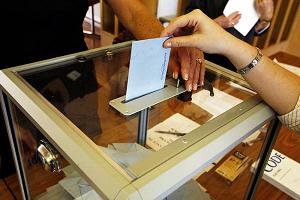 It's usually around your third year of a Bachelor of Arts degree that the conversation will get theoretical. Talk turns from the texts (Moby Dick, Frankenstein, Oscar Wilde, or Bernardo Bertolucci) to the subject of theory, conjecture. Invariably, any honest English, Film, Communications or History student will eventually come around to the topic of simulation and simulacra. It's been a few years since I've studied those particular subjects, but there's something about the US election that has forced those old lessons out from the dusty recesses of my brain.
Click to continue reading Whither The Candidates?
Posted by Sal Traina Categories: Editorials, Elections, Media,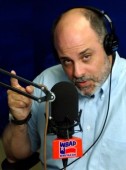 If you've read my profile, you'd see I'm a big fan of talk radio. Mark Levin has the fastest growing radio show in America. He is on my list of top three radio hosts. He is also a Constitutional lawyer and history buff. I read a great article he wrote about Democratic Presidential Nominee Barack Obama, and I thought I'd share it with you. He basically shares his opinions on what some people call "Obama Mania," and predicts what he thinks the country will look like in the future.
Click to continue reading Mark Levin and Obama Mania
Read More

| National Review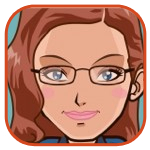 Posted by Cynthia Guenthner Categories: Editorials, Elections,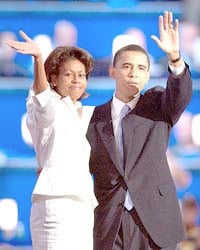 When the story of Michelle Obama's controversial senior year thesis at Princeton University surfaced in February (during the height of the presidential primary season), it was all but ignored by the mainstream media. Even in alternative media outlets, it was overshadowed by Mrs. Obama's comment that she first became "proud" of her country after her husband's presidential campaign looked promising.
Although the Princeton library had intended to restrict release of the document until November 5, the Obama campaign, under pressure, ultimately gave in to Politico.com. Read the entire thesis.
Click to continue reading Michelle Obama—Princeton Student and Advocate of Segregation
Read More

|
Politico.com
Posted by Sal Traina Categories: Editorials, Elections, Media,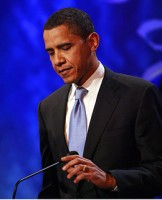 According to an ABC News Political Correspondent, Democratic Presidential Candidate, Barack Obama's debate talking points were, "accidentally sent to the press this morning."
Tonight's Presidential Debate between Obama and Republican Candidate John McCain is set for 9PM EST at Hofstra University in New York. It will be moderated by Bob Schieffer, CBS News chief Washington correspondent and host of "Face the Nation." The debate will be ninety minutes, divided into eight 10-minute segments. Candidates will be seated at a table with the moderator, who will introduce a new issue to start a segment. Candidates will be able to respond to the moderator, and then directly to each other.
Click to continue reading Obama's Debate Talking Points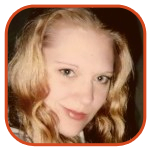 Posted by K.C. Morgan Categories: Prime Time, Reality, Specials, CBS, PBS, Features,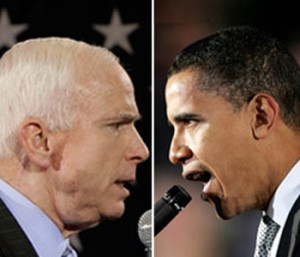 Both sides have met, looked over their schedules, and finally come to a conclusion. That's right, America's two greatest political parties have at long last worked together to reach a decision: after weeks and weeks, they've finally agreed to a schedule for the Presidential and Vice Presidential debates.
The interrogation begins in September. The 26th of the month, to be precise, the first Presidential debate will take place in Oxford, Mississippi at the University of Mississippi. You can view the arguments on PBS, as the event will be moderated by Jim Lehrer (The NewsHour). The time is scheduled for talk on foreign policy and national security, i.e. the war in Iraq.
October 2 will see the Vice Presidential debates, which I fully expect will score record ratings this year. This takes place in St. Louis, Missouri at Washington University and can also be viewed on PBS. The moderator is Gwen Ifill, also of The NewsHour.
Click to continue reading Let the Arguments Begin: Debate Schedule Released
Read More

|
CNN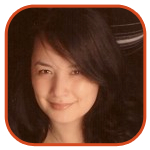 Posted by Veronica Santiago Categories: Drama, Games, Music, Prime Time, Reality, Sci-Fi/Horror, Specials, ABC, CBS, FOX, NBC, The CW, House, Ratings,
Fortunately for NBC, it still had America's Got Talent to rely on post-Olympics. The reality hit helped the network win with the viewers and the demos.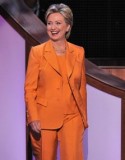 8pm
Click to continue reading Tuesday Ratings: NBC On Top Again
Read More

|
Variety
© Gear Live Inc. – User-posted content, unless source is quoted, is licensed under a Creative Commons Public Domain License. Gear Live graphics, logos, designs, page headers, button icons, videos, articles, blogs, forums, scripts and other service names are the trademarks of Gear Live Inc.