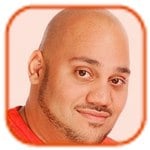 Posted by Andru Edwards Categories: Cell Phones, Corporate News, Google, Handhelds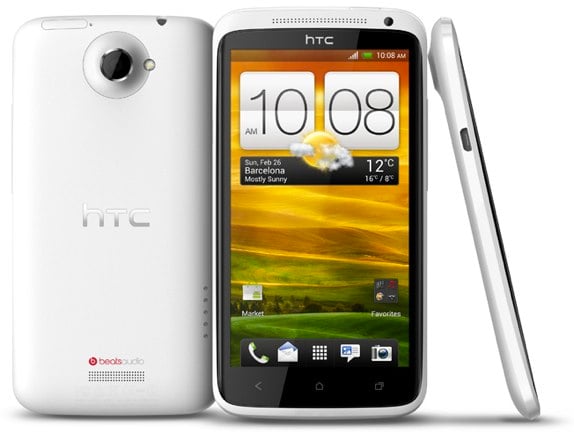 Whoa! It looks like two major HTC devices have just been indefinitely delayed at United States Customs for an investigation due to an Apple patent infringement. If you were ready to pick up the HTC One X or HTC EVO 4G LTE on day one, you've got a wait ahead of you:
"The US availability of the HTC One X and HTC EVO 4G LTE has been delayed due to a standard U.S. Customs review of shipments that is required after an ITC exclusion order. We believe we are in compliance with the ruling and HTC is working closely with Customs to secure approval."
While HTC is putting on the smiley face for the public, this is a pretty serious blow. The devices that are being held infringe on an Apple patent that covers the action of automatically turning email addresses and phone numbers in tappable links. We don't see how HTC can quickly remove that feature from phones that are sitting in their shipping containers.
Read More

| WSJ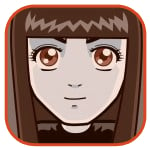 Posted by Sheila Franklin Categories: Home Entertainment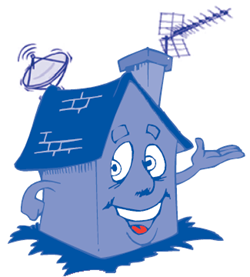 Put your converters back into their cardboard boxes for a while. The House okayed the bill by 264 to 158 to set the date for the digital changeover to June 12. The Senate had previously approved the measure. Undoubtedly, President Obama will sign it as well. However, there is still no funding for more converter coupons but that may yet come under part of the new stimulus legislation.
Read More

| MSNBC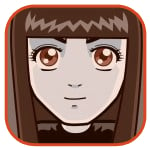 Posted by Sheila Franklin Categories: Corporate News, Home Entertainment, Movies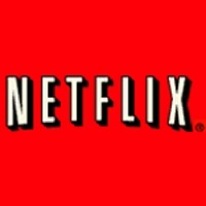 If you experienced the breakdown Monday on Netflix's site between about 7:00 a.m. to 6:00 p.m. PST, you will be happy to know that you were one of 7.5 million users that went through frustration when you couldn't get your movie fix. The company says that there may be a delay in orders by a day and may credit some accounts to make up for the problem. This is the second time the site has been down, the first occurring last July when the Netflix lowered its prices.
(Thanks, Mike)
Read More

| USA Today


Posted by Paul Hamilton Categories: First Person Shooters, PC, PlayStation 3, Release Dates
Midway announced today in a press release that the PlayStation 3 version of Unreal Tournament 3, originally scheduled to release with the PC version this November as a timed console exclusive, isn't expected to be released until the first quarter of 2008. David F. Zucker, president and CEO of Midway, said he regretted having to lose the holiday sales from the delays but said, "[W]e remain confident that our technology strategy and product plan position us to grow both revenue and market share as we move into the heart of this console cycle."
Developer Epic Games' Mark Rein said in a forum post that the press release included UT3 as an obligation to investors and said that he was still optimistic about a 2007 release, but that they wouldn't ship until the game was ready and "the best game (they could) deliver." He also confirmed that the PC version, due out in November, was still on schedule to ship as planned.
Read More

| Midway Press Release via Joystiq

Posted by Paul Hamilton Categories: Electronic Arts, PC, PlayStation 3, Release Dates, Xbox 360
EA's upcoming open-world game Mercenaries 2: World in Flames is being pushed back until 2008, further relaxing the pressure on a still crowded holiday season for games. Speaking to developer Pandemic Studios President Josh Resnick, IGN coaxed out a few more details:
We're adding nothing at this point. Our only goal is to make gamers proud that they own a copy of Mercenaries 2 by making the highest quality next-gen open-world experience the world has ever seen. If that sounds ambitious, then you should see how many cans of caffeine our programming guys have choked down during the past two years of development.
Resnick also complimented Rockstar and said that he wasn't concerned about competing with Grand Theft Auto IV because, as he puts it, "We know gamers are bloodhounds when it comes to sniffing out a quality gameplay experience, and we're hoping that scent leads them directly to Mercenaries 2." He said they were using the extra time to focus on fixing bugs, tuning the physics and working on the mission structures.
The delay was initial rumored because retail outlets adjusted their release dates from late '07 to 2008, forcing Pandemic and EA to confirm the delay. Commenting on the leak, Resnick said, "Those dang sneaky retailers! You just can't seem to keep a lid on something once they hear about it."
Read More

| IGN


Posted by Steve Van Neil Categories: Corporate News, PlayStation 3, Politics, Xbox 360
First, Silicon Knights sued Epic Games, alleging that Epic's Unreal Engine 3 had done "serious damage" to SK's long-delayed Too Human. Later, Epic fired back with a countersuit, in which Epic claimed that Silicon Knights wanted to use the engine without paying for it.
Now, longtime Epic partner Digital Extremes, in the middle of development of its similarly delayed Dark Sector project, has come forth with its own complaints. Game director Steve Sinclair explained, "A lot of promises were made about the Unreal III engine, particularly on PS3. But as we see now, the time frames haven't been met and now a lot of games using it are being held up."
Now that two developers are on the record about problems with Unreal Engine 3, we wouldn't be surprised to see loads of developers come out of the woodwork with similar grievances, both real and imagined. The situation is likely to become ugly really soon.
Read More

| http://computerandvideogames.com/article.php?id=170446


Posted by Paul Hamilton Categories: Corporate News, Hardware, Nintendo, Wii
Despite being much harder to find throughout the year in retail outlets than the competitor's next-gen console hardware, Nintendo's Wii may not see much improvement in availability until sometime in 2008. Nintendo originally planned to expand their production in June but were forced to delay their expansion plans due to tight supply of certain components coming from Taiwan-based suppliers.
Wii units are certainly far more available than they were shortly after launch but that may be related to the comparatively lighter demand; with the 2007 holiday season fast approaching and key titles like Metroid Prime 3, Super Mario Galaxy and Super Smash Bros. Brawl expected before Christmas, this could mean another tough Christmas on shoppers with Wii systems high on their lists.
Still, Nintendo has not backed down on projections made in April of this year and in a statement to GameSpot said, "Nintendo has no revisions to announce to its most recent shipment forecasts at this time." They originally predicted that they would sell 14 million Wiis this fiscal year.
Read More

| DigiTimes via GameSpot

Posted by Steve Van Neil Categories: Corporate News, Games for Windows, Games for Windows Live, MMORPG, Release Dates, Xbox 360, Xbox Live
Age of Conan: Hyborian Adventures, Funcom's highly anticipated PC/Xbox 360 online RPG, is bowing out of the crowded Fall '07 release window. Based on the press release, it sounds like given the scale of the game, the development team just needed more time to polish and perfect the experience.
"We naturally regret that we have to push back 'Age of Conan'. However, after careful consideration, and analysis of recent Beta feedback, we believe that the new release date is in the best interest of the gamers, our company and our owners," said Trond Arne Aas, CEO of Funcom.
You have to respect a developer that delays a game to make it better, and doesn't just shove it out the door for the sake of the company's shareholders. At any rate, MMO players can now look forward to slashing their way through the world and characters of Robert E. Howard on March 25th, 2008.
Read More

| Kotaku


Posted by Chris Pereira Categories: Corporate News, PlayStation 3, Release Dates, Take2, Xbox 360
In some rather surprising (and extremely disappointing) news, Take-Two has announced that it is reducing its fiscal 2007 guidance due to Grand Theft Auto IV for the PlayStation 3 and Xbox 360 being delayed until fiscal 2008. Currently, GTA IV is set for release in the second fiscal quarter of '08. Take Two's second fiscal quarter runs from February 1, 2008 to April 30, 2008. The delay is due to additional time required to finish developing the game.
Strauss Zelnick, Chairman of Take-Two, stated, "With Grand Theft Auto IV, Rockstar is setting a new standard for next generation video games. Certain elements of development proved to be more time-intensive than expected, especially given the commitment for a simultaneous release on two very different platforms. We all recognize that perfecting the game is vital and I can assure everyone it will be worth the wait. We owe it to the game's millions of fans, to our dedicated development team, and to our shareholders to make sure that Grand Theft Auto IV is a groundbreaking gaming experience that takes maximum advantage of next generation technology."
Sam Houser, Founder and Executive Producer of Rockstar Games, added, "The new consoles are allowing us to create the Grand Theft Auto game we always dreamed about. Every aspect of the game and its design has been completely transformed. The game is huge and is pushing the hardware platforms to their absolute limits. The top engineers from Sony and Microsoft are working closely with the team in Edinburgh right now, helping us to fully leverage the power of both platforms. As always, our goal is to surpass even the wildest expectations of the game's fans, and to create the ultimate high definition video game experience."

Posted by Chris Pereira Categories: First Person Shooters, PC, PlayStation 3, Release Dates, Xbox 360
Originally scheduled for a September release, Blacksite: Area 51 has been pushed back until November 5. The announcement was made during a Midway conference call, where the European release date was revealed to be October 26.The game is set for release on Xbox 360, PlayStation 3, and PC.
This is a smart move be Midway, as Blacksite would otherwise be competing more directly with Halo 3, and by releasing in November, they also manage to space the title away from heavy-hitter Grand Theft Auto IV.
© Gear Live Inc. – User-posted content, unless source is quoted, is licensed under a Creative Commons Public Domain License. Gear Live graphics, logos, designs, page headers, button icons, videos, articles, blogs, forums, scripts and other service names are the trademarks of Gear Live Inc.