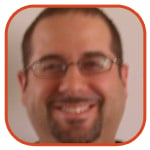 Posted by David Torres Categories: Reviews, DC Comics
The conclusion to "Batman: RIP" is finally here. The last issue saw Batman entering Arkham Asylum as his back-up personality The Batman of Zur-En-Arrh to rescue Jezebel Jet from the Black Glove and the Joker.
Grant Morrison stated in an interview with Comic Book Resources that what would happen to Batman in this storyline would be "so much better than death. People have killed characters in the past, but to me, that kind of ends the story! I like to keep the story twisting and turning. So what I am doing is a fate worse than death. Things that no one would expect to happen to these guys at all." When I read this, I became very intrigued. What would happen to Bruce Wayne when the story was over? Well, the story is over and I'm still wondering what the big deal was.
(Spoilers)
Click to continue reading DC Comics Review: Batman #681
Read More

| Comic Book Resources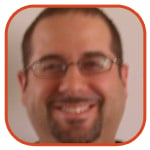 Posted by David Torres Categories: Editorials, DC Comics
The advance February solicitations for the final issue of "Nightwing" goes as follows: "As Robin, Dick Grayson fought alongside Batman as part of the Dynamic Duo, the greatest crime-fighting team in history. As Nightwing, he teamed up with his peers to combat injustice in the Teen Titans and the Outsiders. Now, Dick Grayson faces the most important battle of his life. Batman is dead. The Mantle of the Bat must be passed, but it will require all of Dick's training and skills to carry out the last wishes of Bruce Wayne and protect Gotham City."
Over at the solicitations for the last issue of "Robin" which also comes out in February, we have the following stated: "Gotham City has found a new hero and his name is Robin – but with a battle for Batman's cowl looming, is Tim Drake ready to become something more?" Now, if Bruce Wayne was dying, I seriously doubt DC would have that written in their advance solicitations two weeks before the end of Batman: R.I.P.
As previously stated in my blog in regards to DC's plans for the Post-R.I.P. world of Batman, Grant Morrison has stated that Batman will not be dying and that he has plans for something better than just killing off Batman. I believe him. I think for whatever reason, everyone will think Batman is dead, but in reality he will be in hiding. I've read on message boards that Batman will become a New God during Final Crisis - which is also written by Grant Morrison. I don't think that will happen. To be honest as of right now, I have NO IDEA what Grant Morrison has in store for Batman in "Batman" #681 the final issue of R.I.P. I do think it will be shocking and it will probably anger a lot of fans - but isn't that what happens all the time?
Read More

| Comic Book Resources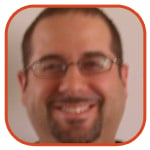 Posted by David Torres Categories: Reviews, DC Comics
The "Batman: Confidential" series has not been great. The first story arc of Batman vs Lex Luthor was okay. The new Joker origin storyline by Michael Green started off good, but by the end it became kind of blah for me. I read the advance solicitations of the current storyline "Do You Understand These Rights?" a few months ago and thought it sounded interesting. So far, I'm really enjoying it.
The story began in last month's issue with Batman bringing in the Joker for booking at the Gotham City Police Department for the first time ever. The first issue ended with the Joker stealing the home phone number of one of the detectives who were booking him. He used his one phone call to call the detective's wife and pretend to be a doctor with the news that she was dying of a disease and that it would be slow and painful death; he said it would be best if she ended her life. One of the cruelest things the Joker has ever done in comics. This issue is part two and is even better than the previous one. With an ending you won't believe. It involves the Joker and a peanut.
Click to continue reading DC Comics Review: Batman Confidential #23
Read More

| DC Comics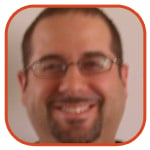 Posted by David Torres Categories: Editorials, DC Comics
In one of the latest issues of "Action Comics," Clark Kent is asked whether he would consider laser surgery so he can get rid of his glasses. This got me thinking. In order for Clark Kent to hide his secret identity as Superman, he wears a pair of glasses. Over the past decade more and more people have been getting laser eye surgery to eliminate the need for eyeglasses. If things continue to go on like this and technology continues to improve, will no one in the world have to wear glasses? If so, what does it mean for Clark Kent? Does DC Comics have to find another way for Clark Kent to hide his identity? The removing of the glasses and the ripping open of the dress shirt to reveal the "S" on his costume is an iconic image for Superman. Will this hurt the character if he no longer wears glasses? Sounds silly? Maybe. Something to think about kids… feel free to leave your comments!
Newsarma is reporting that DC will be canceling the Bat-titles: "Robin," "Nightwing," and "Birds of Prey" come this February. With the cancellation of "Robin" and "Nightwing," it gives more evidence that Dick Grayson or Tim Drake will become Batman. I was surprised by the cancellation of "Birds of Prey." I thought that was a popular book. I guess not.
If Robin or Nightwing becomes Batman, it just seems like an old hat. Been there done that. We'll see how they pull this off.
Read More

| Newsarama

Since it began, Geoff John's "Justice Society of America" has not been as good as his previous run on the "JSA" title. "Justice Society of America" has been good, but not great. Still Justice Society has been a lot better than some of the crap that's been out there from the big two companies.
One of the reasons I think it hasn't been as good is because the pace has been a lot slower. Geoff has done a lot of explaining of who all of these characters are. I enjoy character development and feel it is important to telling a good story. However, this is a superhero comic book. You need some action. During the "One World, Under Gog" story arc that is currently unfolding, I believe John's has "kicked it up a notch" to quote Emeril Lagasse.
Click to continue reading Review: DC Comics' Justice Society of America #20
I was excited when I first heard Brian Azzarello was writing a graphic novel that featured the Joker. A graphic novel is a little out of my price range, but with the Joker I was all in.
The Joker is my favorite Batman villain. He is the most interesting; the most fun; the one villain you know that when he makes an appearance in a Batman story the stakes are much higher for those who may get caught up in the mayhem.
DC first announced this story a few months back – before "Dark Knight" hit the theaters. Some artwork accompanied the story and we saw that the artist, Lee Bermejo, was drawing the Joker like we see him in "Dark Knight" with the scars on the corners of his mouth to make a devious grin. Bermejo said he came up with the look prior to Dark Knight, but that's not important. What's important is if the story delivers and I'm afraid it doesn't.
Click to continue reading Review of "Joker" by Brian Azzarello
Read More

| Newsarama

Grant Morrison began writing Batman for DC Comics in 2006 with the story arc "Batman and Son". The story debuted Bruce Wayne's son Damien whose mother is Talia al Ghul daughter of Ra's al Ghul one of Batman's deadliest villains. I thought this story was okay, which is how I feel of most of Morrison's run on Batman.
We are now coming to the end of what Morrison has said he has been building up to with "Batman: R.I.P." Now with a title like that, one would believe that this will be the end of Batman, but Morrison has already said that Batman will not be dying at the end of this storyline. What will happen is "so much better than death" Morrison was quoted saying. The result will be a "fate worse than death." That statement has intrigued fans over the past few months and has had them wondering what will be the big revelation at the end of "Batman: R.I.P."
Click to continue reading What's In Store For Batman Post R.I.P.?
Read More

| Comic Book Resources

I have a four-year-old son named James who loves the old Super Friends cartoons. Like most comic book fans in their 30s and 40s, many grew up watching the Super Friends on Saturday mornings or weekday re-runs. There were many versions of the Super Friends from episodes staring Wendy, Marvin, and Wonder Dog to Gleek and the Wonder Twins. However, I believe the best episodes were the episodes that did not have any of these sidekick characters as the best episodes were the "Challenge of the Super Friends" where the Justice League battled the Legion of Doom.
Sometime ago I purchased these episodes on DVD for myself. Of course, I hoped James would get into them and sure enough he did. With Christmas around the corner, James is demanding various action figures. He already has Superman, Batman, and Robin and he now wants Wonder Woman, Green Lantern, the Flash, and… Black Vulcan.
Click to continue reading Black Vulcan vs Black Lightning
I've been reading comics on and off for almost 25 years. I began as a "Marvel Zombie." For those not familiar with that term, it means that I only read Marvel comics. That however all changed in 1989 with the release of the first Tim Burton "Batman" movie and then decided to start reading Batman, the comic book. The first issue I picked up was Batman #433. That was part one of John Byrne's "The Many Deaths of Batman." This was a "silent issue" meaning no dialogue or captions were printed to help tell the story - only pictures. I do believe Gordon said one word, but overall it was silent issue and I was hooked.
As time passed, I began reading other DC titles. I loved the "Death of Superman" storyline and Mark Waid made me love Wally West and the Flash. Then came James Robinson's Starman. That book is the bible to me. I love that book so much, I got a tattoo of the Starman symbol on my left shoulder. I stopped reading comics for a while, but I found my way back and I've been reading comics again for about six or seven years now - mostly DC books, by the way.
And one of those books is Booster Gold.

Click to continue reading DC Comics' Booster Gold Is Still Great!
Read More

| Comic Book Resources

© Gear Live Inc. – User-posted content, unless source is quoted, is licensed under a Creative Commons Public Domain License. Gear Live graphics, logos, designs, page headers, button icons, videos, articles, blogs, forums, scripts and other service names are the trademarks of Gear Live Inc.