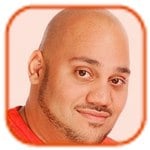 Posted by Andru Edwards Categories: Apple, Cell Phones, Corporate News, Handhelds, Wireless / WiFi,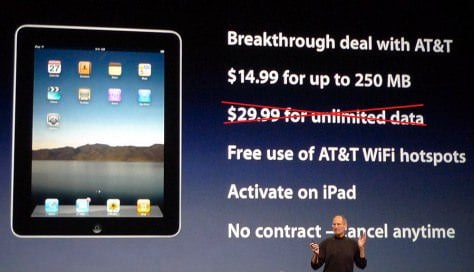 Remember that AT&T iPad 3G data plan bait-and-switch that we were so upset about a few weeks ago? Well, it turns out that many people felt the same way as there's now a class-action lawsuit filed against Apple and AT&T due to the situation. Specifically, the plaintiffs in the nationwide suit claim that both Apple and AT&T "deceptively promoted" that they could start and stop the iPad 3G plan at any time, and switch between the unlimited plan and the 250MB plan. Now customers who opt for the unlimited plan cannot switch back to a limited plan, or start and stop service at will, as originally promised.
Hit the link below to check out the details from law firm Lieff Cabraser, and if you have thoughts on the issue, you can submit them through their contact form.
Read More

| Lieff Cabraser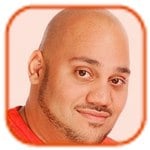 Posted by Andru Edwards Categories: Cell Phones, Editorial, Wireless / WiFi,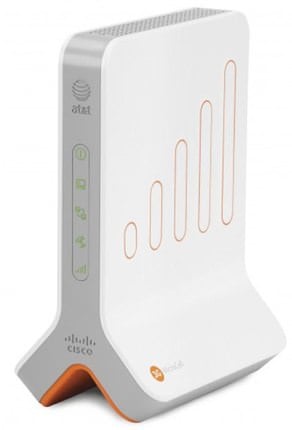 You know, back when AT&T announced that calls made through their 3G MicroCell device would count against your minutes, we were kind of appalled that they'd charge for a device that helps them appropriately cover their service area, and then charge you for using said device to make calls, when the device routes its data through your home broadband connection that you already pay for. We were appalled, but not surprised.
However, today we are absolutely shocked at the latest tidbit of 3G MicroCell related news, as it has now come out that AT&T is also going to charge data used through the device (again, data that is going through your home broadband connection that you already pay for,) against your AT&T wireless data plan. Think about that for a moment, and let it sink in. AT&T, because they seemingly can't get their act together and provide proper coverage, needs to sell the 3G MicroCell as a means to make up for the difference. You pay $150 to buy the MicroCell, which improves the signal in your home because it uses your much faster broadband connection. That should be the end of the story—but it's just the beginning.
Click to continue reading ATT wants to charge you for letting them use your broadband connection that you already pay for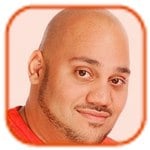 Posted by Andru Edwards Categories: Apple, Cell Phones, Corporate News, Handhelds, Videos,
We broke down the iPhone 4 AT&T upgrade pricing along with the method for easily checking your iPhone upgrade eligibility for you a few days ago, but we figured we'd share the video that AT&T put together on the subject as well. Basically, it's that odd "Seth the Blogger Guy" from AT&T talking about what you can expect as either a current or new customer as it pertains to iPhone pricing and eligibility, as well as the new DataPlus and DataPro plans.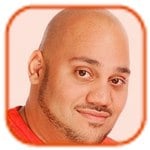 Posted by Andru Edwards Categories: Apple, Cell Phones, Corporate News, Handhelds, Wireless / WiFi,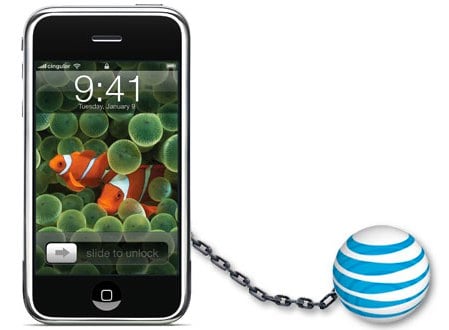 So, earlier we told you all about the new AT&T data plans, and mentioned that if you were currently on an unlimited plan, you could keep it, and AT&T will just consider you grandfathered in. Now here is where it gets interesting—after three years, AT&T has finally announced a tethering plan for the iPhone, which will go live with iPhone OS 4.0 is released. The thing is, if you wanna use it, you must leave your unlimited data plan behind, even though the tethering cost is an extra $20 per month. Instead, you have to move to the DataPro plan, which is $25 per month for 2GB of data, and $10 for each additional gigabyte of data used if you go over.
Now, read that again. AT&T is going to charge you $20 for the privilege of tethering. That $20 doesn't get you any extra data usage—you are still relegated to the 2GB of data that you get from your $25 per month. In other words, AT&T is charging you a fee to use the data you already paid for. That is completely ridiculous. If you pay $25 for 2GB of data, and blow through all 2GB on your iPhone, that is cool with them. However, if you pay $25 for 2GB of data and blow through it while tethered to your computer, they expect you to pay an extra $20, even though on their end, you've used 2GB of data—no more, no less—in both scenarios.
This is obviously asinine to anyone on the outside of AT&T looking in. The fact that AT&T wants to charge you an extra fee just because you want to use the data that you;ve already paid for in a certain way just screams that they don't understand true customer service. If you are grandfathered in with unlimited usage, they won't allow you to pay the $20 tethering fee. If you switch so that you can tether, the fee is just there to make them more money—and you can never go back to your unlimited plan once you leave it.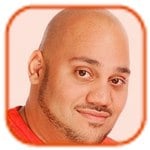 Posted by Andru Edwards Categories: Apple, Handhelds, Wireless / WiFi,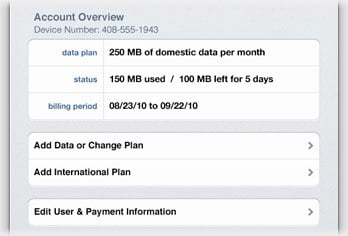 Yeah, so, alongside the sweeping changes that AT&T has made to their data plans comes news that the much-hyped unlimited iPad 3G data plan is ending on June 7th, just 38 days after the iPad 3G went on sale. Honestly, we don't even really see what the point of all the ype was, since you just know that AT&T spent some time going over the details on how their new plans would work. This one almost feels like a bait and switch. We picked up a 3G iPad and have yet to sign up for a data plan. We just wanted to 3G option just in case, with the knowledge that if we needed unlimited 3G in a pinch, it would be there. However, that is no longer the case.
iPad owners will instead get the same DataPro plan option that all other data users on AT&T get—that means you get 2GB of data for $25. If you run out of data, you pay another $10 for each addition gigabyte of data used. The changes go into effect on June 7, but if you're a current subscriber to the $30 per month unlimited plan, you can keep it. Just don't let it lapse, because you won't get it back.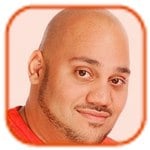 Posted by Andru Edwards Categories: Apple, Cell Phones, Corporate News,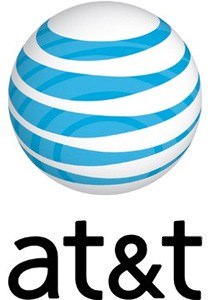 AT&T has decided that unlimited data is no longer something that they want to offer to new customers, and on June 7th, it goes away for good. Now, if you area already on the $30 per month unlimited data plan, you are certainly able to keep it, provided you never move away from it. Once you change your data plan, you can never go back to unlimited. How's that for a means to lock in current iPhone customers? Continue on for a detailed look at the new AT&T data rate plans.
Click to continue reading AT&T introducing new data plans: DataPlus and DataPro
© Gear Live Inc. – User-posted content, unless source is quoted, is licensed under a Creative Commons Public Domain License. Gear Live graphics, logos, designs, page headers, button icons, videos, articles, blogs, forums, scripts and other service names are the trademarks of Gear Live Inc.