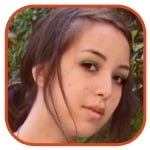 Posted by Robin Paulson Categories: Action, Adaptation, Drama, Romance, Science Fiction, Sequels, Thrillers, Box Office, Celebrity Gossip, New Releases, Rumors,
Despite predicted dominance at the box office this Thanksgiving weekend, Twi-hards seemed to be too busy stuffing their faces with food to keep up with movie-goers set to see Sandra Bullock's football drama The Blind Side.
Raking in $9.5 million, The Blind Side rushed ahead (barely) of New Moon, which received $9.2 million—raising its cumulative total to $188.4 million.
Will this keep up the rest of the holiday weekend? While I certainly do not possess Alice Cullen's psychic abilities, I've surmised ten reasons as to why the latest installment of The Twilight Saga could be losing its box office grip.
Click to continue reading Blind Side Eclipses New Moon on Thanksgiving
Read More

| The Hollywood Reporter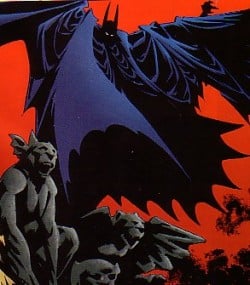 Batman is dead, you see, but when you're DC Comics, the publisher of Batman, and you have a lot of companies that have paid $$$ to put his licensed image on toys and cups and action figures, you still have to publish some Batman comics with the Dark Knight Detective actually in them.
Hence, Batman: Unseen, by Doug Moench and Kelley Jones, which is sub-titled "A Lost Tale of Bruce Wayne as Batman." That way, we all know that the story took place, but not while Batman was supposedly dead. Moench and Jones have previously collaborated on Batman And Dracula: Red Rain and Batman: Haunted Gotham and several other Batman-related products and it's great to see them return.
The Unseen part of the title refers to Batman's new nemesis, a variant on The Invisible Man named Nigel Glass who's succeeded in creating a liquid that renders him, well, invisible. His transformation by Jones is horrifically beautiful. The uber-villain (the leader of the newly revived Black Mask Gang) who financed Glass's invention wants this formula for himself, Batman wants to stop Glass, and Glass is out for vengeance against all those who harshed his crazy. One other small story detail: it appears that Bats is worried he's losing his ability to strike fear into the hearts of men (and with good reason).
Click to continue reading Batman Unseen: Doug Moench and Kelley Jones Score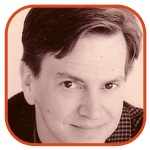 Posted by Tom Mason Categories: Editorials, DC Comics,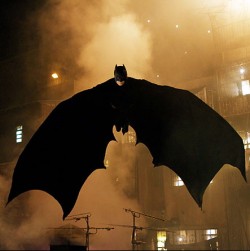 Michael Uslan has had a very interesting career in comics - he went from fan to comic book writer to producer of the modern era Batman films. Uslan has been called one of the 25 Most Influential People In Comic Book Movies.
Now Uslan has just signed on to write his autobiography for Chronicle Books. The book, The Boy Who Loved Batman, traces Uslan's journey "from a comics-obsessed childhood in 1950's New Jersey, to the fulfillment of his vision of the Dark Knight over the course of six Batman films." The book will also feature "comic reproductions, photos, and illustrations."
Click to continue reading Michael Uslan: The Boy Who Loved Batman
Read More

| Cuppacafe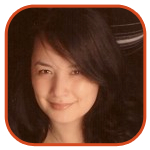 Posted by Veronica Santiago Categories: 20th Century Fox, FOCUS, Disney, Paramount, Sony, Warner Bros, Action, Adaptation, Adventure, Animation, Drama, Family, Period, Remakes, Romance, Science Fiction, Sequels, Comedy, Thrillers, Box Office, Lists,
It's not very often when "loud" and "mindless" are deemed good qualities. But in Paramount's case, it was a recipe for success.
Over the past five days, Transformers: Revenge of the Fallen did what most films have been attempting all year: It passed the $200 million mark. (Up just became the first 2009 film to hit $250 million.)
While the Michael Bay film is definitely on track to be one of the most successful entries this year (let's not forget about Harry Potter), the sequel's opening still takes second behind last year's topper. During its opening run, The Dark Knight earned $203.8 million domestically.
Click to continue reading Box Office Breakdown: Transformers Rises Above the Competition
Read More

| Variety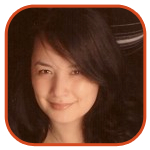 Posted by Veronica Santiago Categories: Awards,
After a year away from live Oscars coverage, I'm thrilled to be back for the 2009 Academy Awards.
Even though Dark Knight's snub will probably keep a number of viewers away (how many can honestly say they've seen The Reader?), I'm eagerly anticipating several moments from this evening's broadcast.
Will Heath Ledger's family bring the house to tears? Is Mickey Rourke going to make the producers wince? Will the cameras pan to Brangelina after Jennifer Aniston's presentation? Are Vanessa Hudgens and Zac Efron really (really?) going to do a song and dance number?
To find out if this will be the year of the Slumdog or the underdog, stay tuned here for the live results!
Click to continue reading The 2009 Academy Awards: Live Commentary
Read More

| Oscars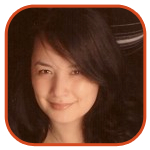 Posted by Veronica Santiago Categories: Warner Bros, Action, Adaptation, Adventure, Sequels, Box Office,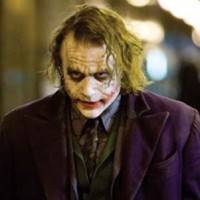 The Dark Knight might not be the "Best Film" of the year, but it was undoubtedly the most successful.
January's re-release gave Knight the extra push it needed to officially cross the $1 billion mark. The sequel, with it's $1.001 billion gross, now stands as the 4th highest-earner of all time. Only Titanic ($1.84 billion), The Lord of the Rings: The Return of the King ($1.12 billion) and Pirates of the Caribbean: Dead Man's Chest ($1.07 billion) have raked in more.
Domestically, Knight falls directly behind Titanic. The Warner Bros. production has earned $533.1 million on this side of the pond.
Read More

| E! Online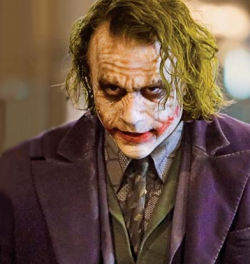 The Oscar nominations were announced today. To no one's surprise, Heath Ledger received a nomination for Best Supporting Actor in "The Dark Knight". Also to no one's surprise, the film itself did not get any other major award nominations such as Best Picture, Best Director, or Best Screenplay.
As long as Academy voters look at comic films with disdain, no matter how good they are; no matter how many positive reviews they get; no matter how much money they make; they will never ever give a film like "The Dark Knight" respect. As comic fans, I think we shouldn't care anymore. If we enjoy these films and watch them over and over again, who cares if they don't get the Oscar.
Congratulations to Heath and good luck.
Read More

| Yahoo Movies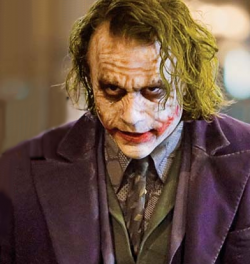 Last night Heath Ledger won the Golden Globe for Best Supporting Actor in a Motion Picture for his role of The Joker in "The Dark Knight". Like many comic book fans, I am very happy that a comic book film has finally been recognized and has achieved an award of this caliber. It's of course bitter sweet with the death of Heath Ledger occurring before the film was even released. Would he have been nominated or even won if he were still alive? We'll never know, but I would like to think so.
I wasn't happy when he was cast in the role of the Joker. Even when I saw him in the make up, I was thinking that this was going to suck. As I watched the film for the first time, a smile slowly began to form on my face. As the Joker exited the room after his meeting with the mobsters in the beginning of the film, I was sold.
What Heath did with that role was nothing short of amazing. He has set the bar high for any actor who wants to take on the role of a Batman villain in any future Batman film. In my opinion, Heath Ledger became the Joker. When Jack Nicholson played the Joker in "Batman," he was playing himself. Even when it was released in 1989, I wasn't that impressed with Jack as the Joker. I think Danny DeVito and Michelle Pfeiffer were much better in their roles as The Penguin and Catwoman in "Batman Returns". Heath was unrecognizable as the Joker role and it wasn't just because of the make up.
I hope he gets the Oscar. According to Yahoo, the Oscar nominations will be announced January 22 - the one year anniversary of Heath's death.
Good luck, Heath and rest in peace.
Read More

| Yahoo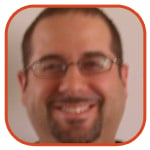 Posted by David Torres Categories: Editorials, DC Comics,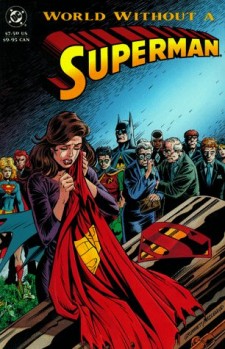 According to the advanced March solicitations for "Action Comics" and "Superman," Superman will be MIA and other heroes will be patrolling the skies of Metropolis in his place.
The current storyline running through the Superman books is called "New Krypton". It has the city of Kandor returning to Superman continuity and this time around the people are no longer living in a bottled city, but are now living on Earth. There is tension developing between the people of Earth and the Kryptonians and this will all lead to a "dramatic finale" which will lead into the new "World Without Superman" storyline. So come 2009, DC fans can look forward to not having both the Man of Steel and the Dark Knight staring in their own monthly books.
Click to continue reading Superman gone after "New Krypton"
Read More

| DC Comics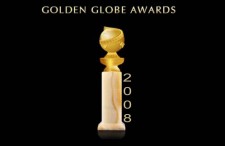 I wasn't expecting "Iron Man" to get a Best Picture nomination from the Golden Globes, but I thought maybe "Dark Knight" would get one. Sadly, the Hollywood Foreign Press Association did not give a Best Picture nomination to either "Iron Man" or "Dark Knight". We don't normally see films outside of the Hollywood drama category get a nomination for Best Picture. The original "Star Wars" got a nomination for Best Picture from the Golden Globes and the Oscars. It lost the Oscar to "Annie Hall" that year in case you were wondering. Which is shocking in itself because it's a comedy and comedies don't normally win Oscars.
Click to continue reading No comic book films for Best Picture at Golden Globes, Ledger however gets a nod
Read More

| Golden Globes

© Gear Live Inc. – User-posted content, unless source is quoted, is licensed under a Creative Commons Public Domain License. Gear Live graphics, logos, designs, page headers, button icons, videos, articles, blogs, forums, scripts and other service names are the trademarks of Gear Live Inc.