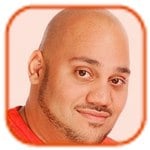 Posted by Andru Edwards Categories: Editorial, Features, Transportation,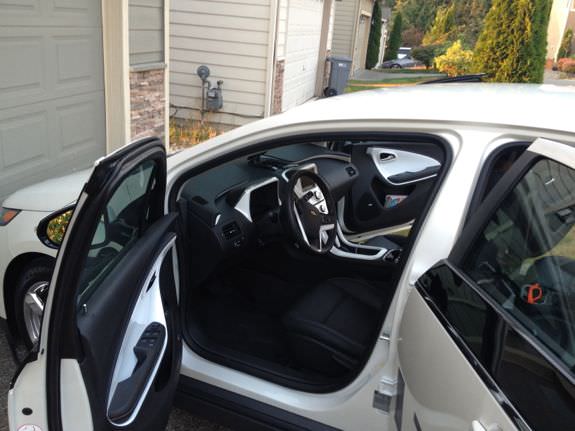 Remember our 2012 Chevy Volt that failed while driving and almost got me in an accident? We updated the story with the details about trying to work with Chevy and GM to get a replacement Volt since we no longer felt safe driving the one we had. After all, it had been in the shop for repairs every two weeks since we had picked it up the first time. Well, we are please to report that Chevrolet and General Motors did right by us, and agreed to replace our 2012 Volt with a newer, similarly-equipped 2013 model. Since this was a lease, it was a bit more complicated than a simple trade. Instead, we did what's called a VIN swap. The result? We keep the same lease terms and paperwork, with the VIN being the only change on the documents. It took a while since the 2013 Chevy Volt wasn't available until very recently, and once it arrived, we needed to wait for all the paperwork to be completed. Still, it was worth the wait. Stay tuned for our 2013 Chevy Volt review.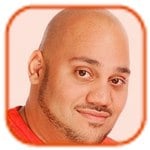 Posted by Andru Edwards Categories: Editorial, Features, Transportation,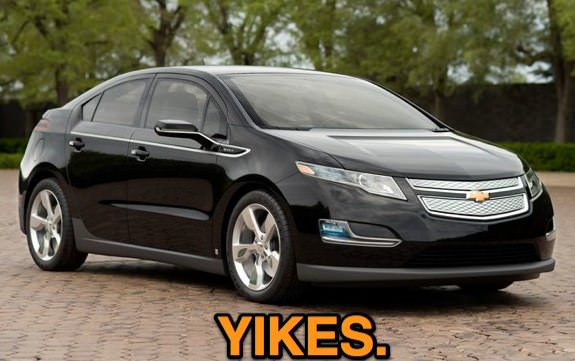 In case you missed it, earlier this week we detailed how the Chevy Volt malfunctioned and nearly caused a high-speed collission while we were driving it. We've had plenty of readers writing in to ask for an update on the Chevy Volt fisaco that we've found ourselves embroiled in. We definitely planned on hitting you guys with an update on how Chevrolet and General Motors address the situation that we're facing once all was said and done, but since it's taking a bit longer than we'd hoped, and since there have been a couple of new developments, we figured we'd do an interim report.
Before we get into some of the good, we've gotta say right up front that dealing with Chevy/GM as a corporate entity has been frustrating. It seems that it's goal is to tell us that there is nothing they can do, with the hope that this will just go away, rather than doing whatever it can to ease the concerns of a customer who's done nothing but praise it's flagship product all the way up until it put us in harms way. More on that later.
Click to continue reading Update: Dealing with Chevy for resolution on faulty Volt that put me in harm's way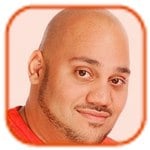 Posted by Andru Edwards Categories: Features, Product Reviews, Transportation,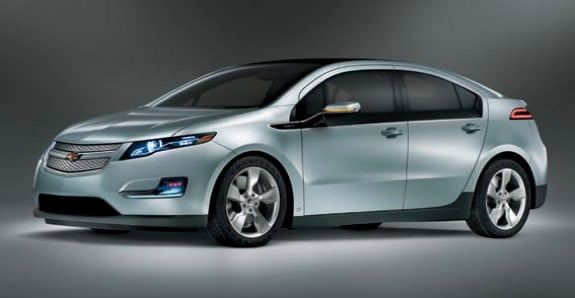 Update 1: We're trying to deal with Chevy to get resolution that both us and the dealer believes to be the best option. GM would rather us forget about everything, it seems.
We've been keeping tabs on the Chevy Volt ever since the electric vehicle was unveiled in September 2008. We covered the 230 MPG announcement, and were on-hand for the introduction of the OnStar Mobile Integration announcement which showed how you would be able to send commands from your smartphone directly to your Volt (and other OnStar-equipped vehicles) remotely. While there were other pure EVs out there, the maximum range would leave some stranded without any other option but getting towed while the Volt had a gas tank that could run a generator to continue creating electric power even when the pure electric battery ran out. The Volt, in our minds, was the car of the near-future. Until EV range is bumped high enough to never cause charge anxiety, Chevy's flagship EV provided the best trade-off. So we leased one. That's where things started to go very wrong.
Click to continue reading How my Chevy Volt almost got me seriously injured (or killed)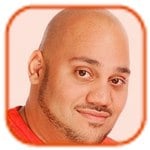 Posted by Andru Edwards Categories: Corporate News, Nintendo, Nintendo 3DS,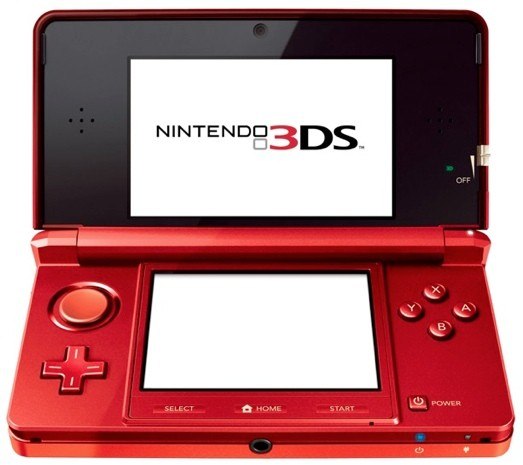 Those thinking about buying the upcoming Nintendo 3DS for your pre-schooler might want to wait a few years. In advance of its Nintendo World 2011 demo, Nintendo posted a warning that suggests children under the age of six should not use its 3D functions.
"Vision of children under the age of six has been said [to be in the] developmental stage," according to a note posted to Nintendo's Japanese site. 3D content, including the 3DS, "delivers 3D images with different left and right eye images, [which] has a potential impact on the growth of children's eyes."
Nintendo recommended the use of parental controls to only allow younger gamers to play in 2D. There is "enough for everyone to enjoy," Nintendo said.
Nintendo recommended that players of all ages take breaks from 3D content every 30 minutes - or if you feel sick.
Click to continue reading Nintendo warns against allowing kids to use Nintendo 3DS 3D functions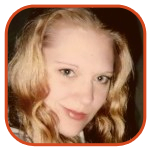 Posted by K.C. Morgan Categories: Music, Legal Issues, Breaking News,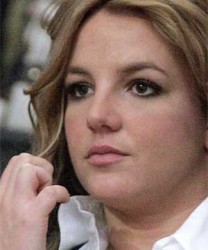 E! News is reporting that Britney Spears has been receiving letters and packages, allegedly of a threatening or dangerous nature, from one fan who may be a little too into the star. An unnamed source says the letters are filled with "weird gibberish" and threatening overtones, evidence which the source says will soon be made available to police officials. The source called it "disturbing stalker kind of stuff."
The LAPD denied that an investigation is in the works, but said they are "looking at allegations" which began in recent months.
Read More

|
MSNBC
Posted by Michael Cardiff Categories: Hardware, Internet, Portable/Mobile, Rumors,
Today's gaming news-of-the-weird comes to you courtesy of HP, yes that HP, the old Mr. Hewlett and Mr. Packard brainchild. Apparently inspired by Nintendo's recent non-traditional approach to gaming, HP's device - currently dubbed the MScape, would react to visual and spatial clues in the gamer's environment thanks to built in accelerometers and GPS sensors. We're guessing it'll be a cartridge based system. (GET IT??!?) Describes the article over at GameSpot.com:
The early concept involves a handheld and a series of small sensors that a game organizer could lay out around a city or park. Those sensors would trigger certain events in the game, like a bonus level or an attack by the bad guys, based on a small demonstration of the concept here.
Um, wow… is it just me, or does this have "amazingly bad idea" written all over it. We've all heard about the horror stories of people so wrapped up in their DSes and iPods that they don't notice important details like oncoming traffic. Litigation's going to get REALLY interesting when people start jumping in the middle of the streets to pick up power-ups.
Read More

| Gamespot.com

© Gear Live Inc. – User-posted content, unless source is quoted, is licensed under a Creative Commons Public Domain License. Gear Live graphics, logos, designs, page headers, button icons, videos, articles, blogs, forums, scripts and other service names are the trademarks of Gear Live Inc.